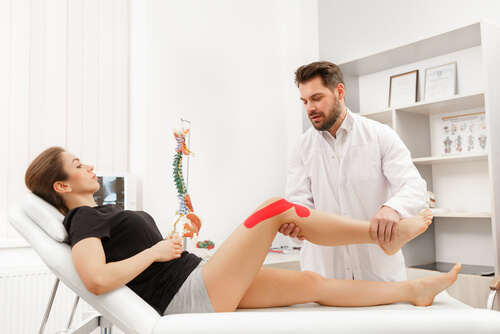 Many people use the terms exercise science and kinesiology interchangeably, however, professionals in the field know that there are distinct differences between the two fields. Understanding the difference between kinesiology and exercise science is especially important for students trying to determine which field they want to study in preparation for a career.
Kinesiology is a broad field dealing with the study of human movement, function, and performance and how that movement affects overall health. Exercise science is a sub-field of kinesiology that focuses on human response and adaptation to exercise and focuses on the underlying mechanisms that affect exercise.
Related Resource: 20 Best Associates Degrees for Future Sports Management Professional
Specializations in Kinesiology
Chron.com notes that kinesiology is an interdisciplinary field that has multiple sub-specialties. The theoretical bases of the field include biomechanics and sociocultural foundations of sports. In addition to exercise science, other sub-fields include:
Athletic training
Sports management
Physical education teacher training
Sports medicine
Related Resource: What is Kinesiology?
Applying Kinesiology in Work Settings
Livestrong.com indicates that kinesiologists work in many different fields including sports, fitness, and therapies. Other career paths include:
wellness consultant
personal trainer
instructor for various sports
physical education teacher
fitness specialist
Typical duties include evaluating different types of injuries and developing rehabilitation programs, carrying out injury-prevention programs and conducting fitness assessments.
Related Resource: How Much Do Kinesiologists Make?
Specializations in Exercise Science
The most common type of job for individuals with an exercise science degree is some type of a health care worker who has passed the Exercise Physiologist Certified exam administered by the American Society of Exercise Physiologists. Many also have a university degree in this discipline. These individuals can test a person's physical fitness and design customized exercise regimens and work in settings such as hospitals, business wellness programs, fitness clubs, athletic programs, the military, and colleges. Job growth is estimated at nine percent through 2031.
Related Resource: What is an Exercise Physiologist?
Exercise Science Applications
If you are interested in physical activity and helping people with strength and conditioning, the kinesiology exercise field may be right for you. Most exercise science majors work to promote health and fitness development. These individuals may also develop custom exercise programs for clients to improve athleticism, help train them for specific events such as marathons or aid in recovery from an injury. Exercise science specialists are concerned with the body's response in relation to overall health. Exercise science majors work closely with clients to develop fitness programs that will result in a positive physical response to promote or maintain health.
What Type of Education is Needed?
Kinesiologists need a bachelor's, master's or a doctorate degree to work in the field. Clinical research, and other specialized areas require a doctorate. Most positions involving exercise science require a bachelor's degree in exercise science or exercise physiology along with a passing grade in the American Society of Exercise Physiologists exam. Students who want to work in rehabilitating patients will need to study core courses in kinesiology as part of a physical therapy or occupational therapy doctorate program.
Conclusion
Both types of programs attract students who are active and interested in promoting health and wellness and want to help others learn healthier habits. A wide array of career options is available to students who want to pursue health and wellness work. Deciding on which career path to pursue can make a difference in deciding between kinesiology and exercise science.
Related Resources: