Do you need a great creative gift for a baseball fan? Keep scrolling, because we've got all your bases covered!
Baseball Wish Bracelet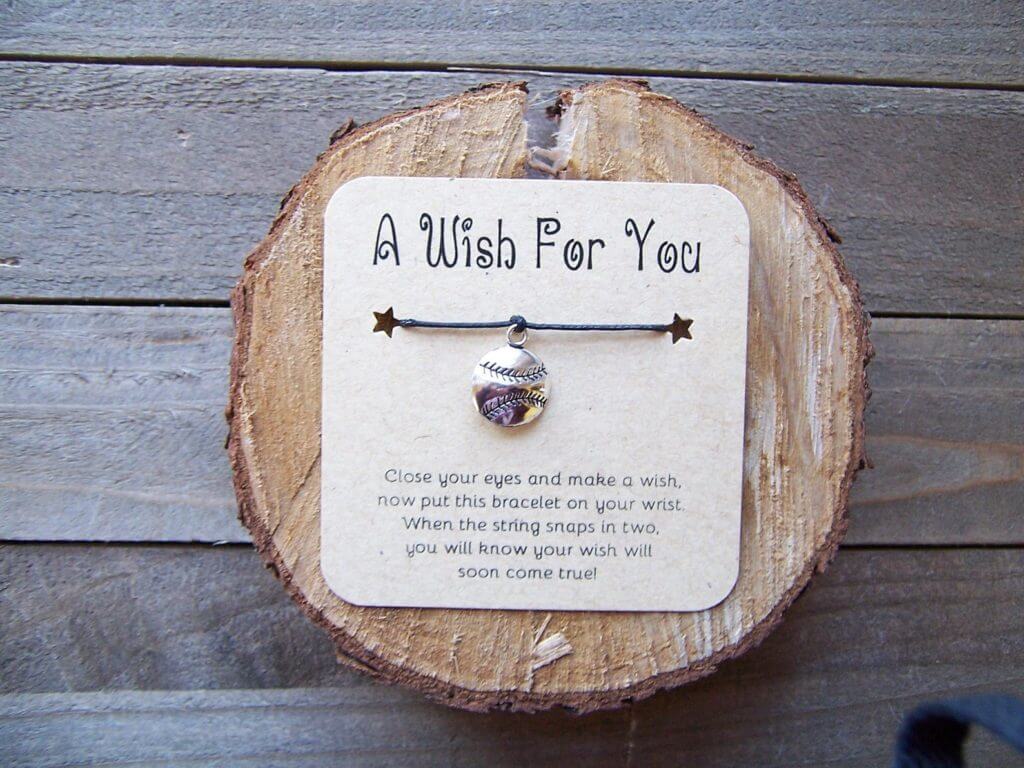 $5.00
This Sports Wish Bracelet makes for a simple yet meaningful gift for any baseball fan, man or woman, child or adult. As its included card explains, the bracelet is meant to be worn until its string naturally breaks. It's at this point that the wearer's most desired wish will come true. The bracelet includes a cotton string and a baseball charm.
Cap Organizer Hanger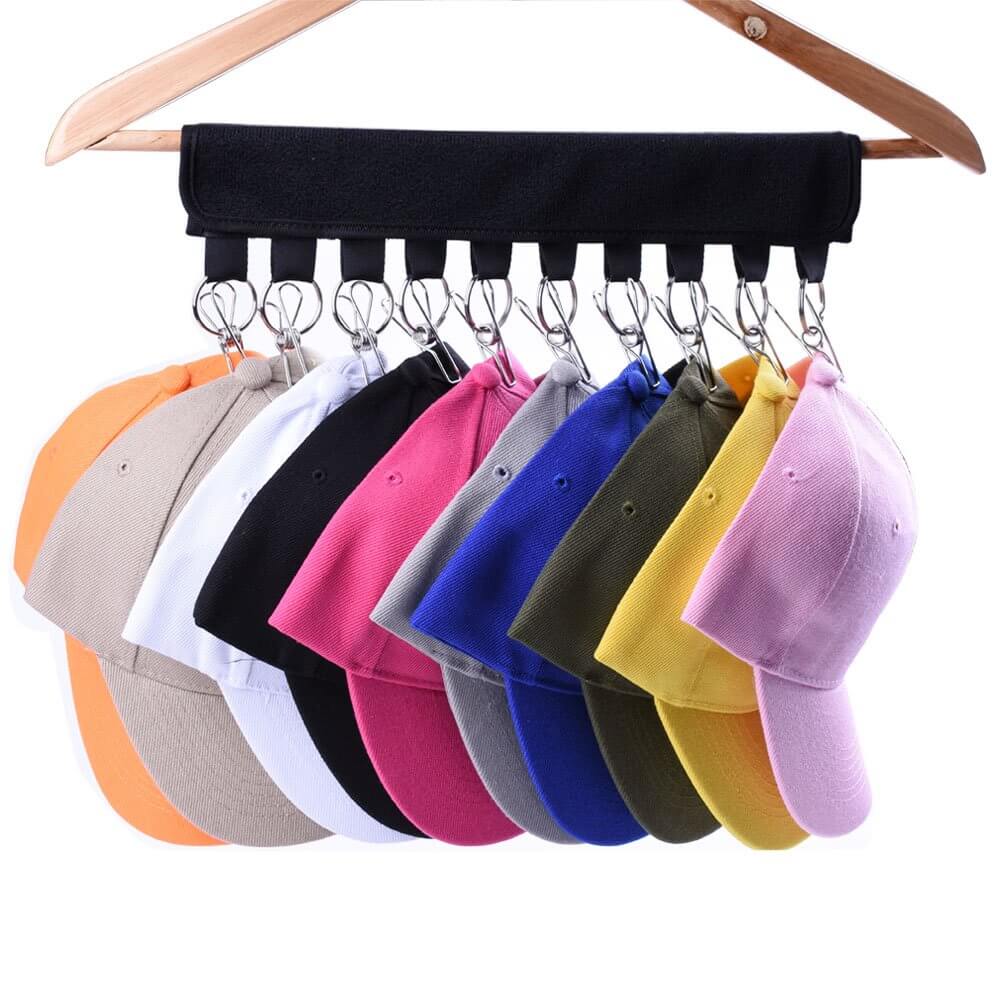 $6.99
It would seem that part of being a baseball fan is owning a lot of baseball caps. This helpful cap organizer hanger by LEKUSHA is an easy-to-use organizational system for hats. The organizer clips onto a standard closet hanger, and can fit up to 10 hats.
Baseball Mitt Candle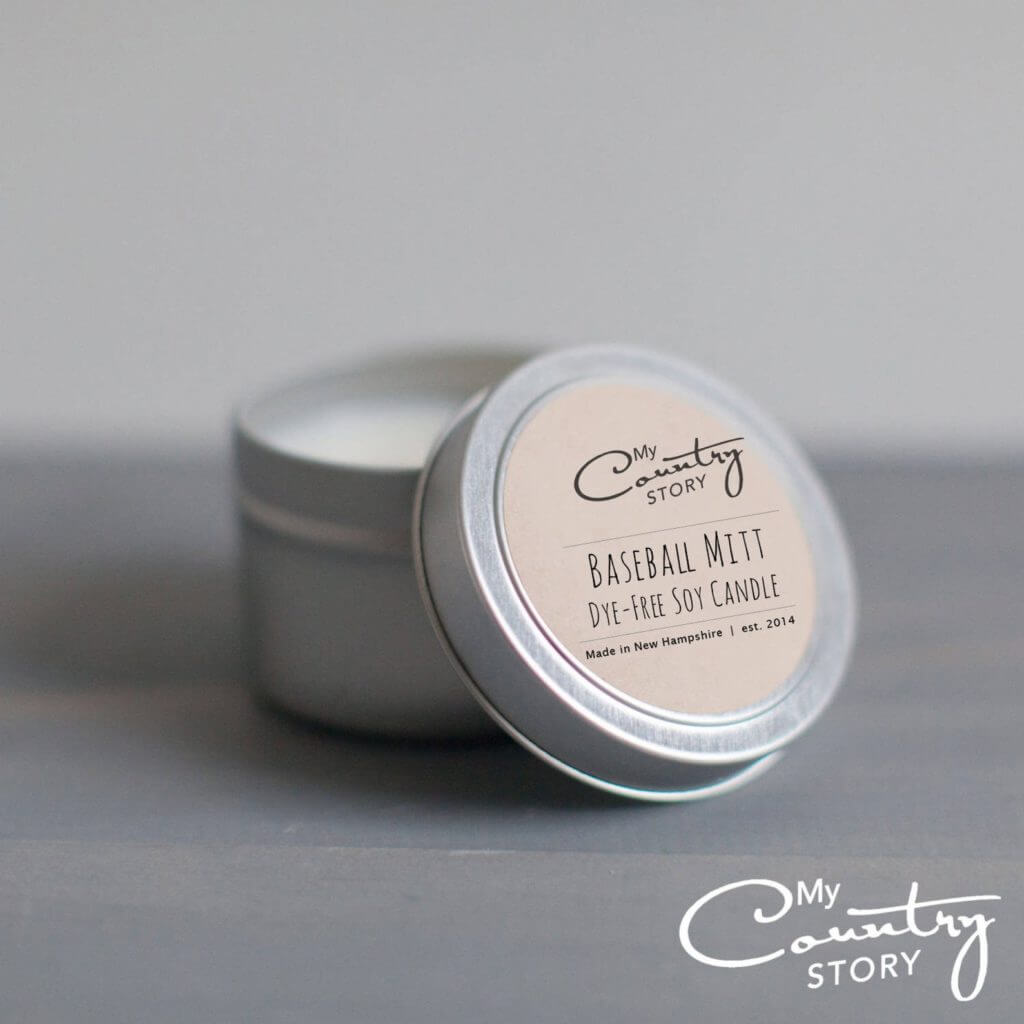 $8.00
Etsy vendor My Country Store sells this Baseball Mitt Candle to remind baseball fans of summertime and baseball season all year round. Each candle is made to order, and concocted of soy wax and natural fragrance oils. The leather-based scent smells like the real thing, and is perfect for any baseball fan's home or office!
Baseball Heartbeat Mug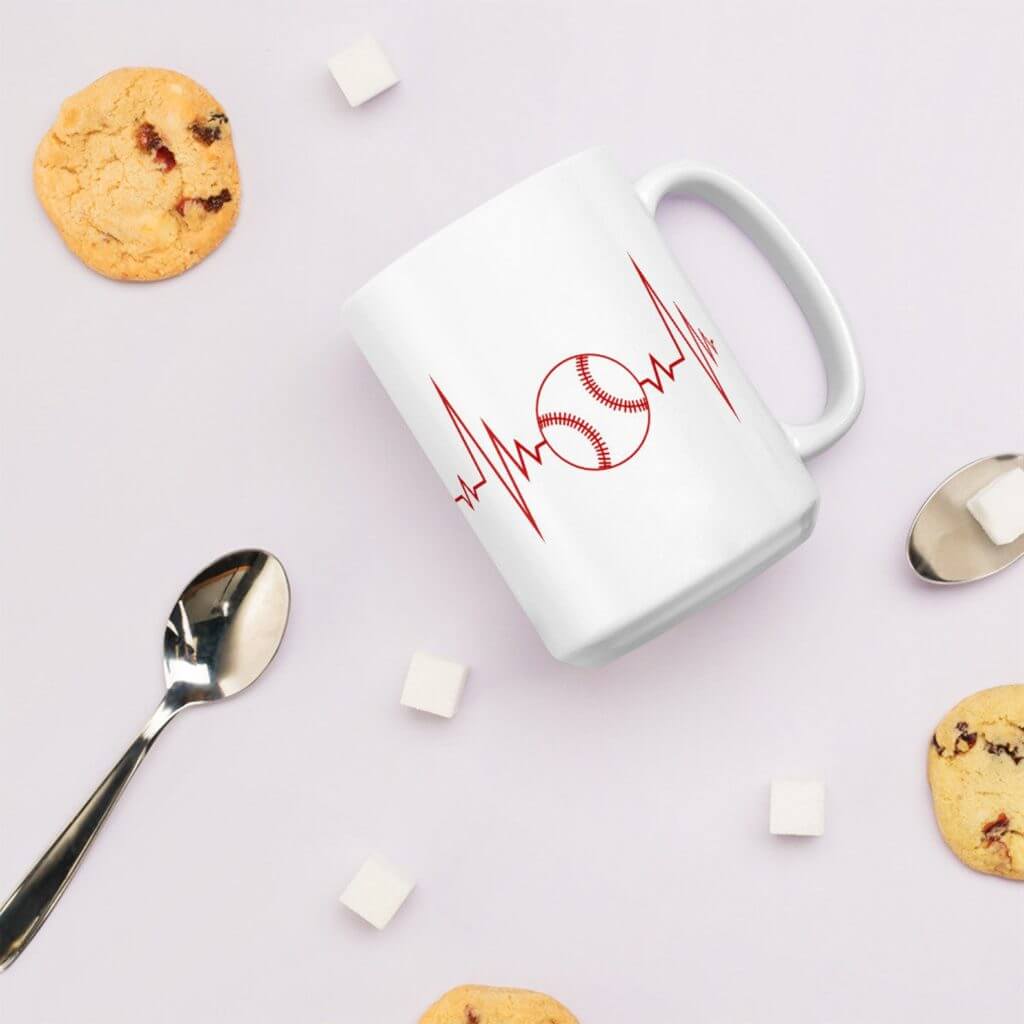 From $11.99 
The Etsy vendor Krafti Kiki makes and sells this clever baseball-themed mug that's sure to make any baseball fan's heart skip a beat. The mug features a vital sign and a baseball, and is made to order. The mug's seller insists the mug's design is fade-proof, and it is also dishwasher and microwave safe. It is available in 11- or 15-ounce capacity.
Philadelphia Candies Milk Chocolate-Covered Oreos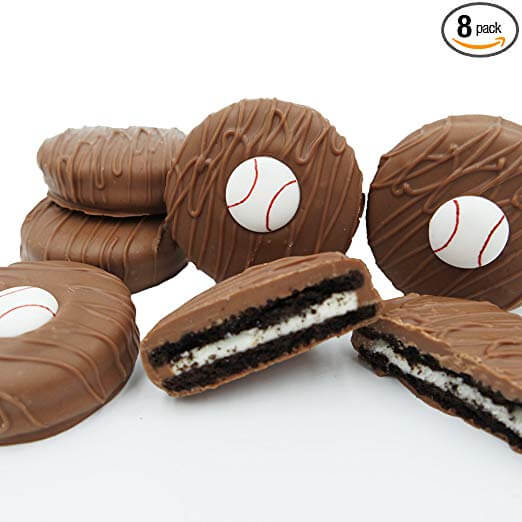 $14.95
Who said great gifts for baseball lovers have to be long lasting? These chocolate-covered baseball-themed cookies are definitely not long lasting! Each $14.95 box includes eight cookies, four of which are decorated as baseballs.
Baseball Beer Glass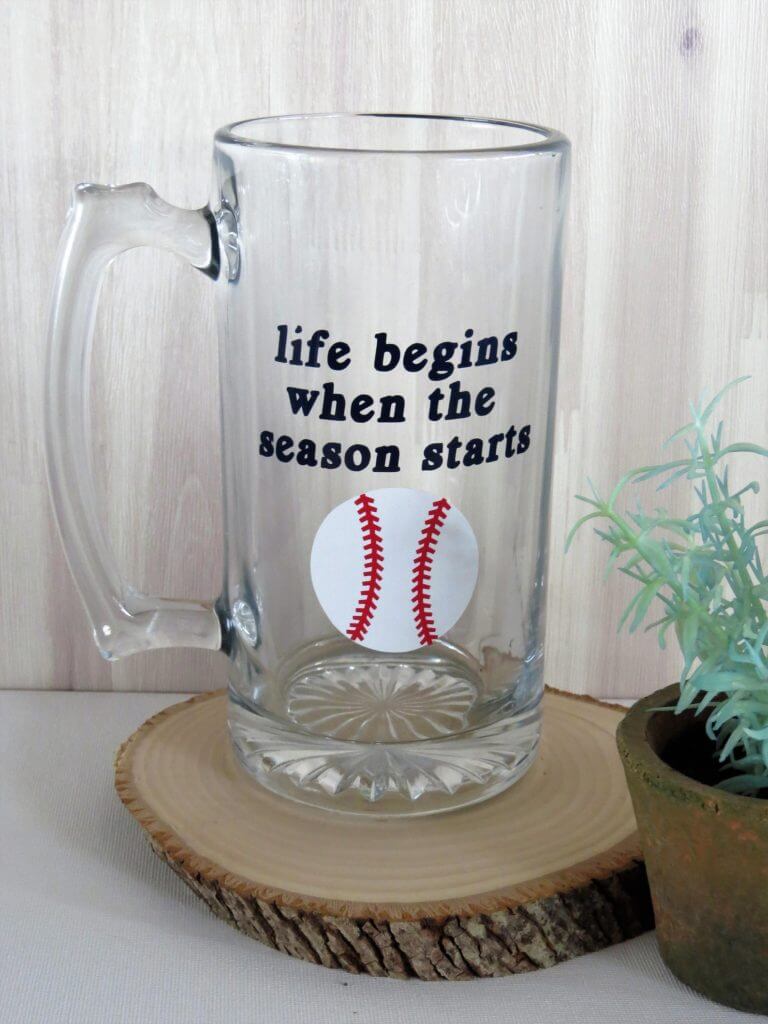 $16.00
Help your favorite baseball fan gear up for relaxing evenings spent watching baseball by gifting this baseball-themed beer glass sold on Etsy. Reading "life begins when the season starts," the glass can be customized with your choice of text color and even the color of the baseball lace.
Baseball Cufflinks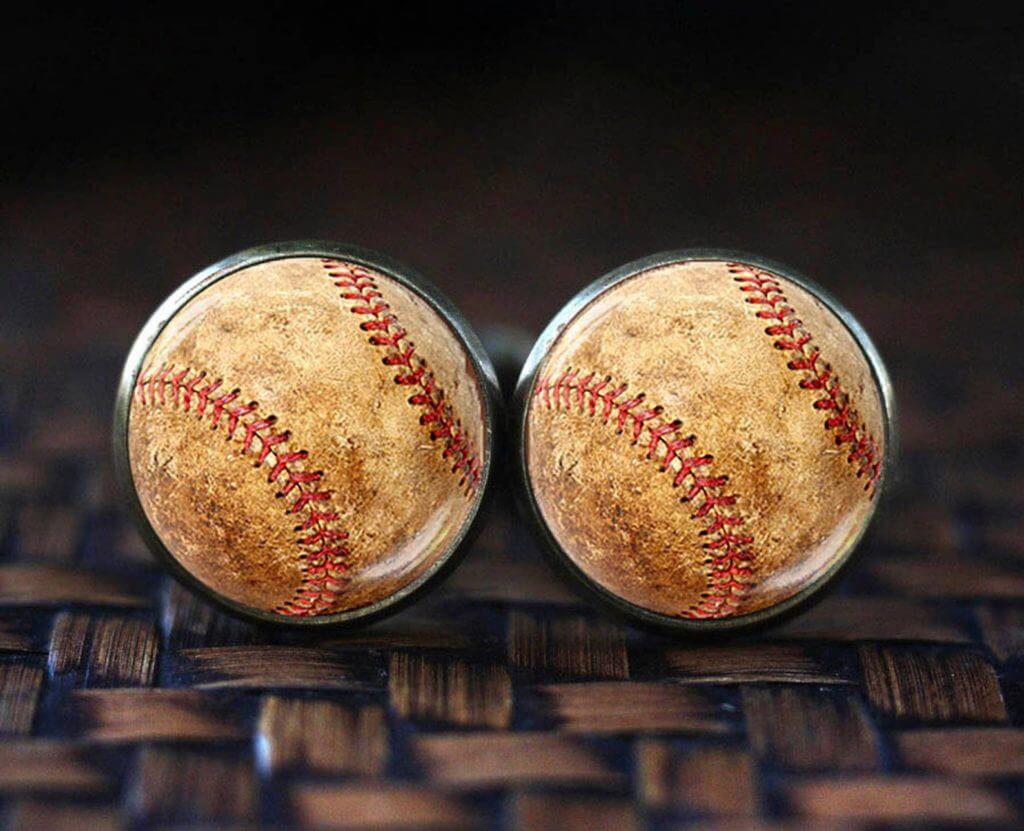 $18.99
Even on formal occasions, baseball fans can share their love of the game. These beautiful baseball cufflinks are made of a printed image under glass and set in antiqued bronze for a classy vintage look. Unlike so many similar products which use resin and plastic, these cufflinks are made only of glass and metal to the highest quality. The cufflinks come in a gift box, and come ready to wear.
Women's Baseball Cap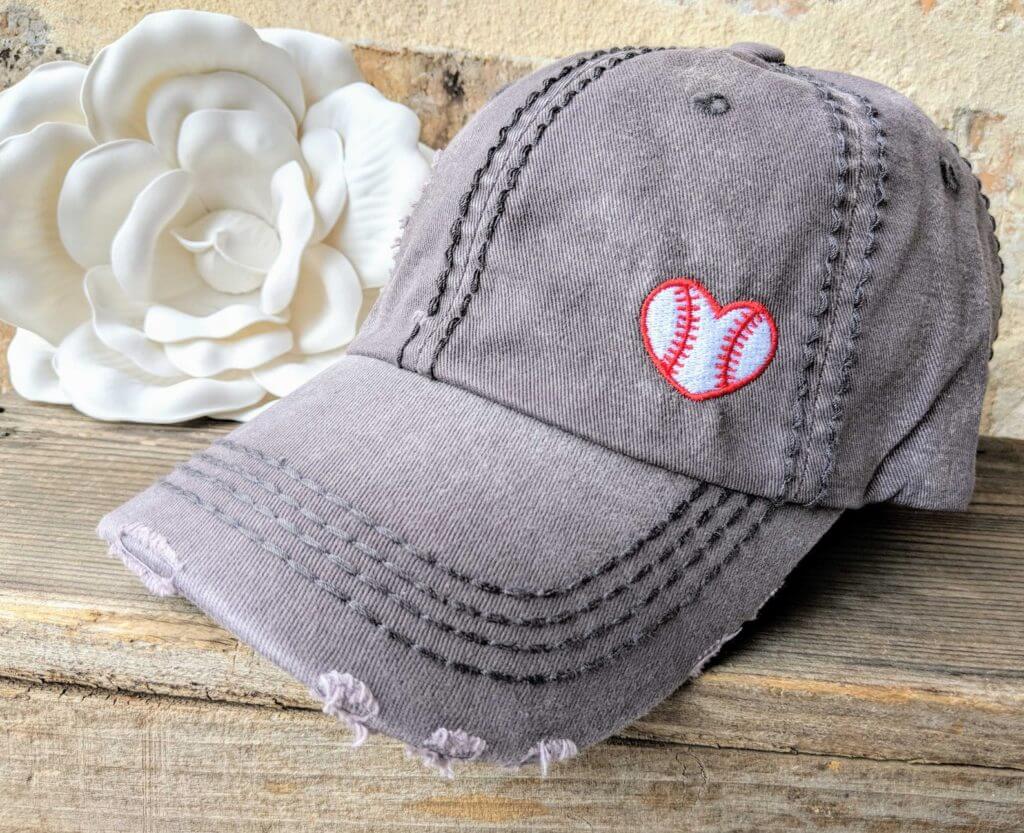 From $19.99
We love this feminine baseball cap sold by Distinct Headwear. This high-quality, made-to-order women's baseball hat is available in your choice of dark gray, light gray, or black. Buyers can even customize the color of the stitches and outline to match a favorite team!
Women's Baseball T-Shirt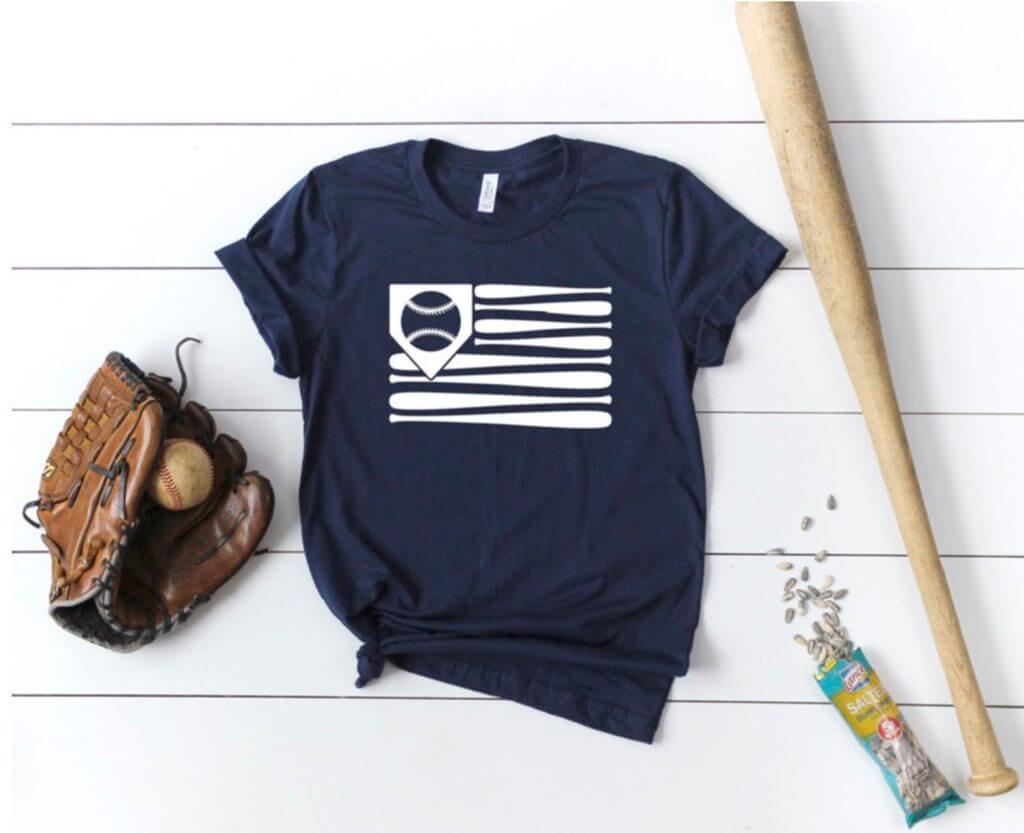 From $21.45
Featuring an American flag made of balls and bats, this patriotic t-shirt is the perfect game-day outfit! Each t-shirt is handmade to order, and is available in your choice of seven different colors. Sizes vary from small to XL, in a unisex style for a looser fit.
Baseball Sign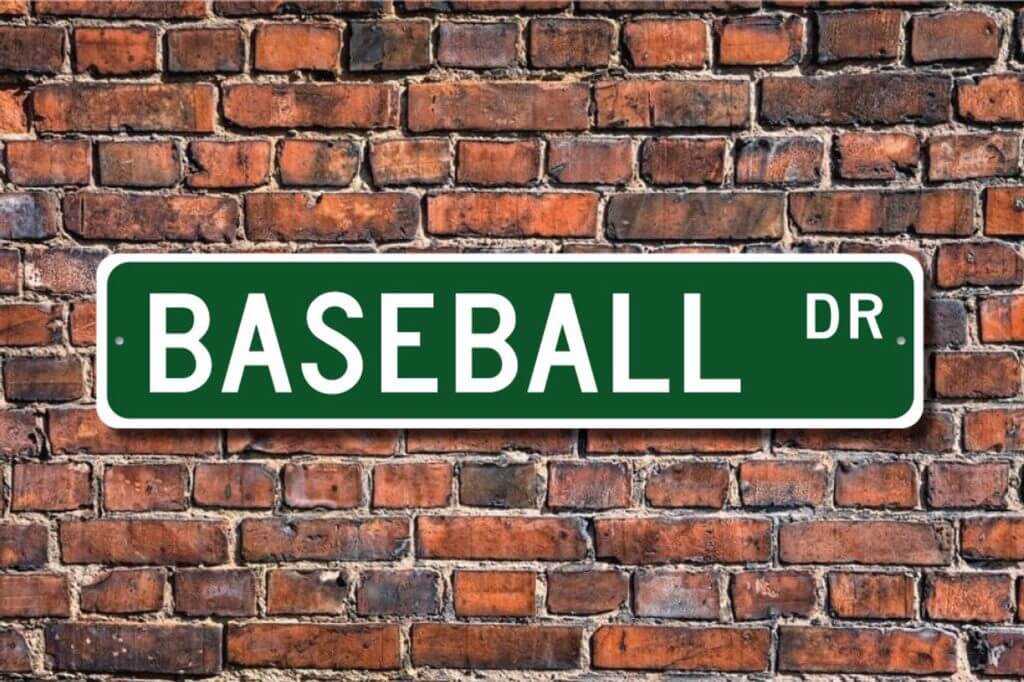 From $21.99
No baseball fan's man cave is complete without a baseball-themed street sign. This traditional "Baseball Dr." sign is sold on Etsy, and can be customized to the buyer's preferred size and primary color. Each sign is handmade and made to order to ensure top quality and customer satisfaction.
Funny Baseball Mug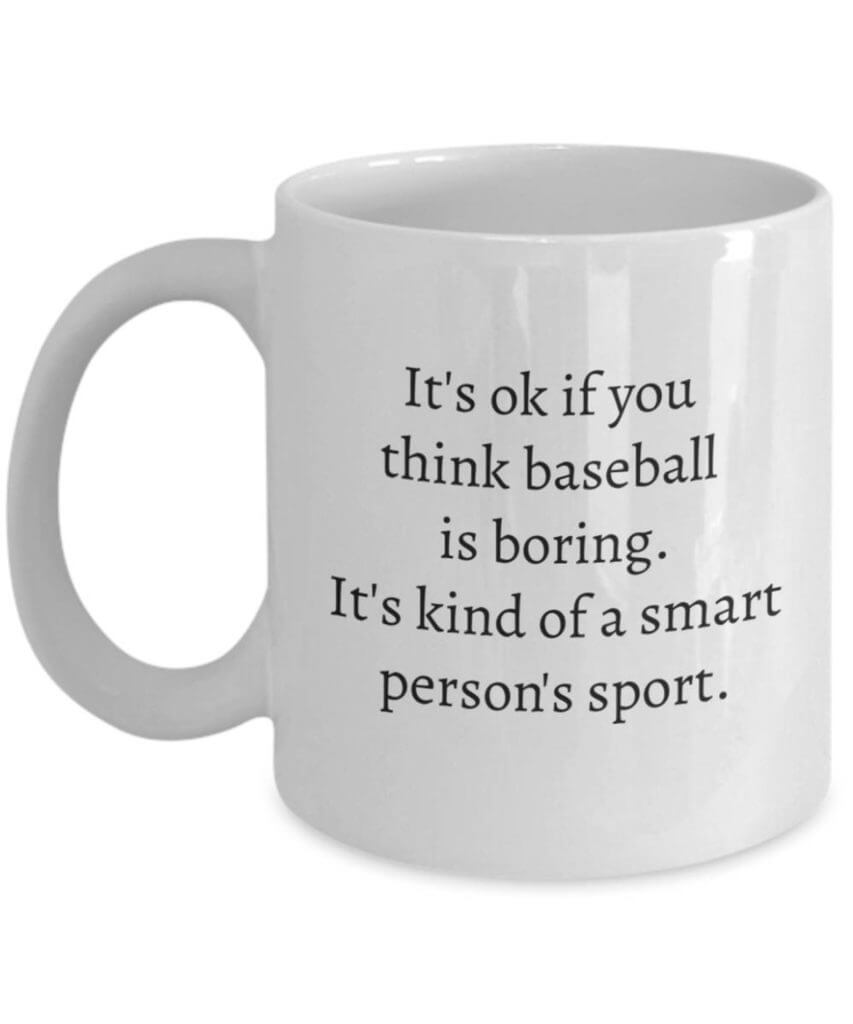 From $22.90
This funny mug from the Etsy seller Granville Designs reads, "It's ok if you think baseball is boring. It's kind of a smart person's sport." The mug, which is available in either 11- or 15-ounce capacity, is made to order, and the seller guarantees that the printed message won't fade. It's also dishwasher and microwave safe.
Baseball and Glove 3D Puzzle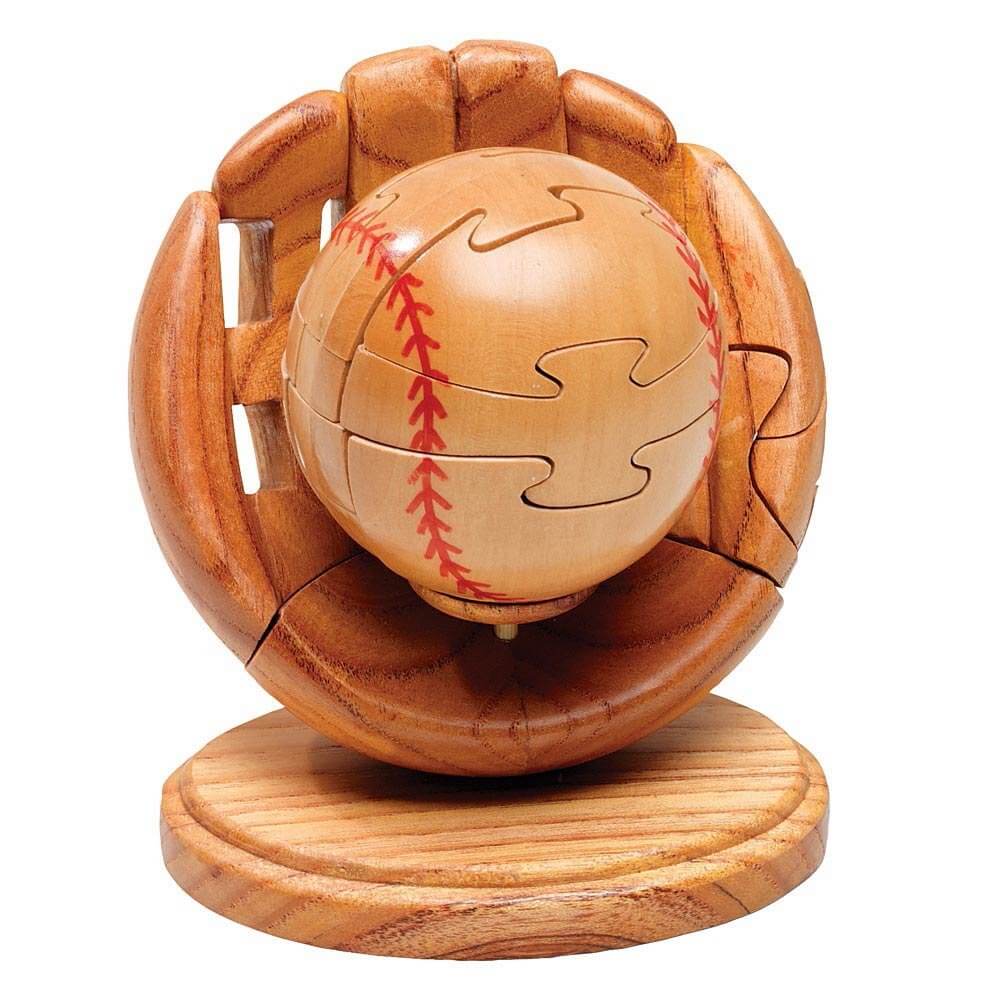 $24.99
Puzzle fans can celebrate their favorite sport all year round with this wooden 3D puzzle of a baseball glove and ball. The handcrafted puzzle consists of 21 pieces and is ideal for showing off on a bookshelf or other display space.
Baseball Glove Flask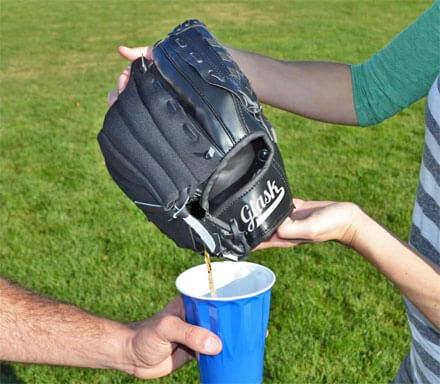 $26.29
Can't get into the ballpark with your own alcohol? Oddity Mall's Baseball Glove Flask solves that issue! This hilarious and unique gift is exactly what you're thinking: it's a flask, hidden inside a baseball glove. The glove includes three re-usable eight-ounce pouches for holding your preferred booze. You even have your choice of right- or left-handed!
"It's a Sliding Into Home Kind of Day" Women's T-Shirt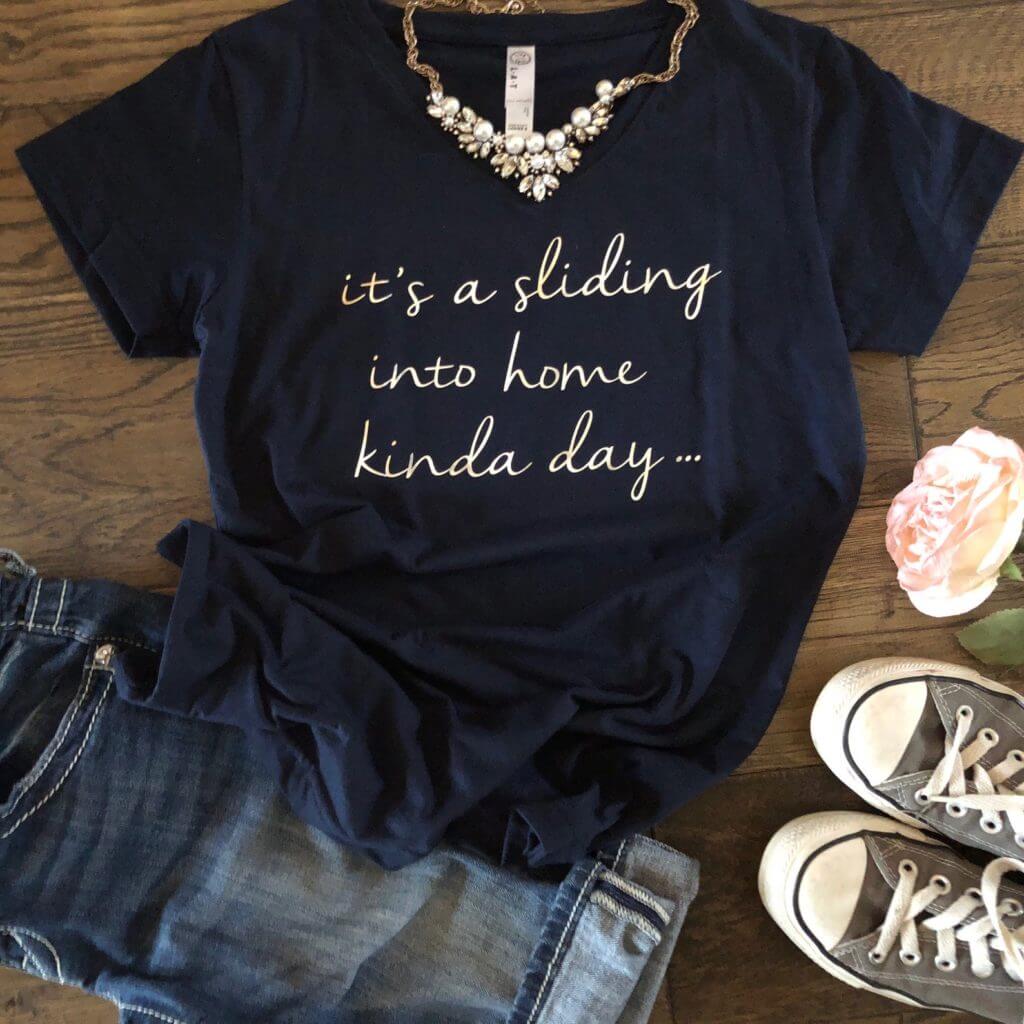 From $27.00
Not every day can be a good day — days without baseball games, for example. Female baseball fans can tell the world how they feel with this women's t-shirt sold on Etsy. The shirt is available in v-neck, crew, or racerback styles, and sizes ranging from extra small to 3x.
Stadium Baseball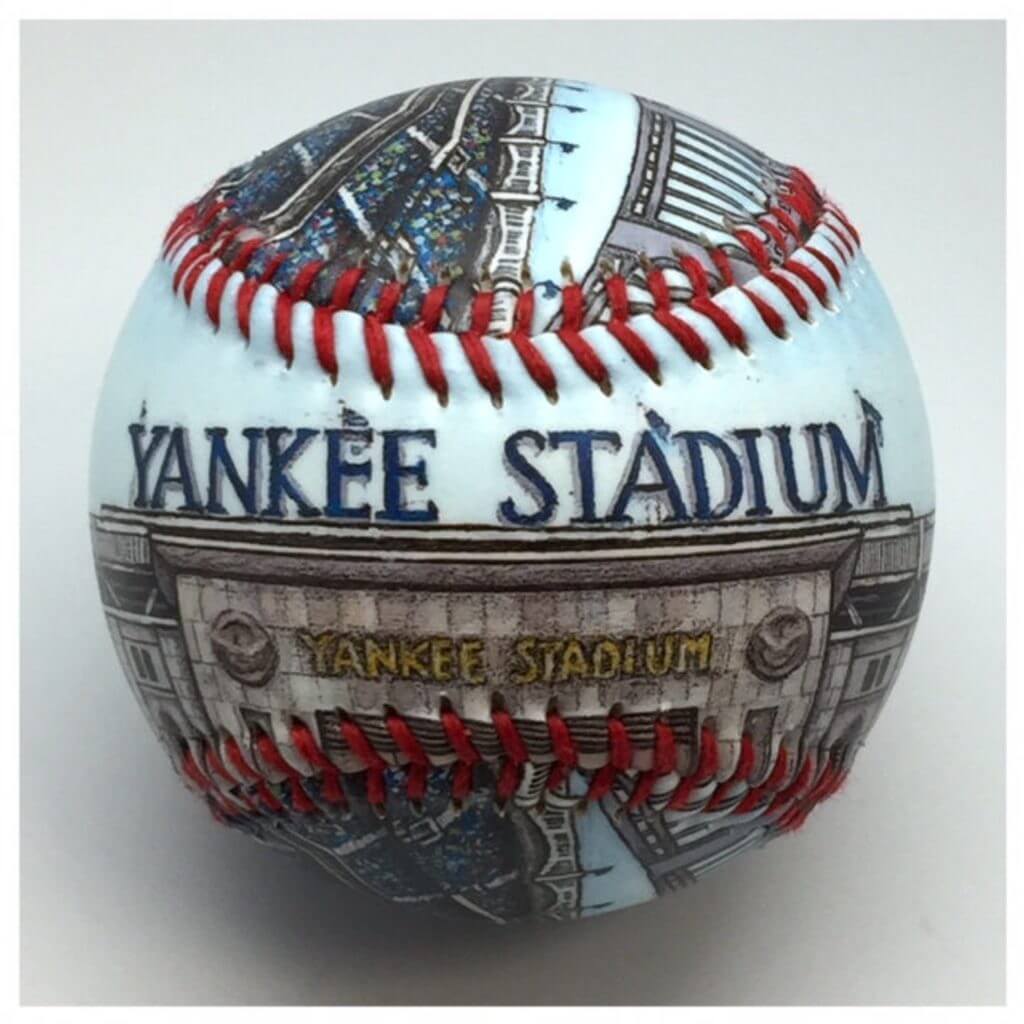 From $27.00
The Etsy vendor Unforgettaballs makes these unique baseballs hand painted with your favorite stadium. A must-have piece for any baseball fan's collection, these beautiful baseballs are works of art. Each comes numbered as a limited edition piece.
Baseball Infield Set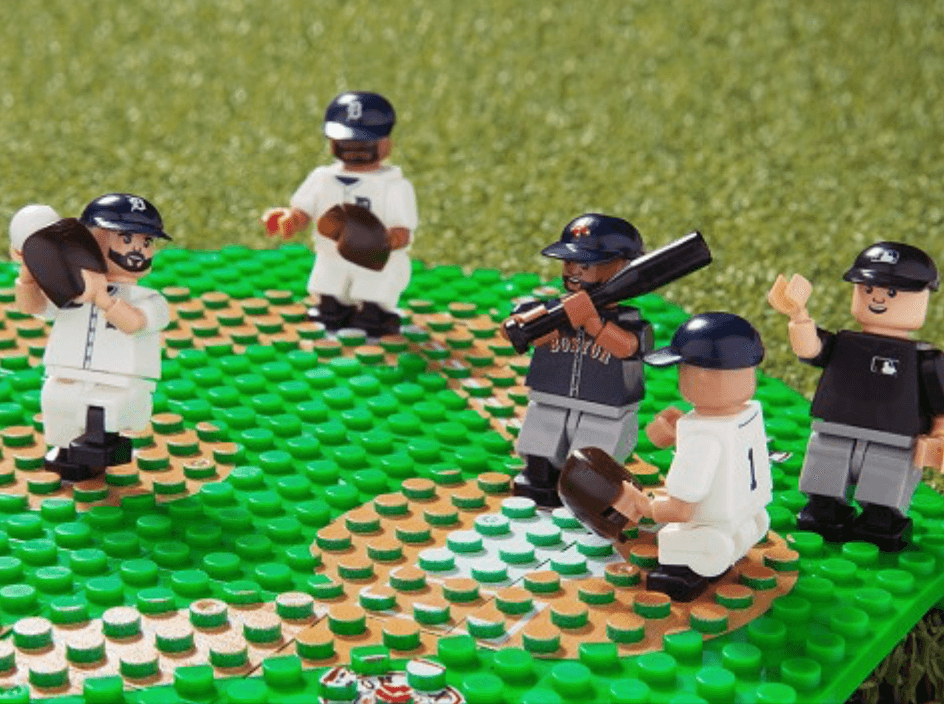 From $29.95
Whether your favorite baseball fan is young or old, this Baseball Infield Gift Set sold by The Grommet is all sorts of fun. The Lego-like set includes two players, an umpire, two gloves, one bat and ball, and 78 building block field pieces. Buyers have their choice of six different teams: San Francisco, Detroit, St. Louis, Kansas City, Baltimore, and Seattle.
Home Plate Doormat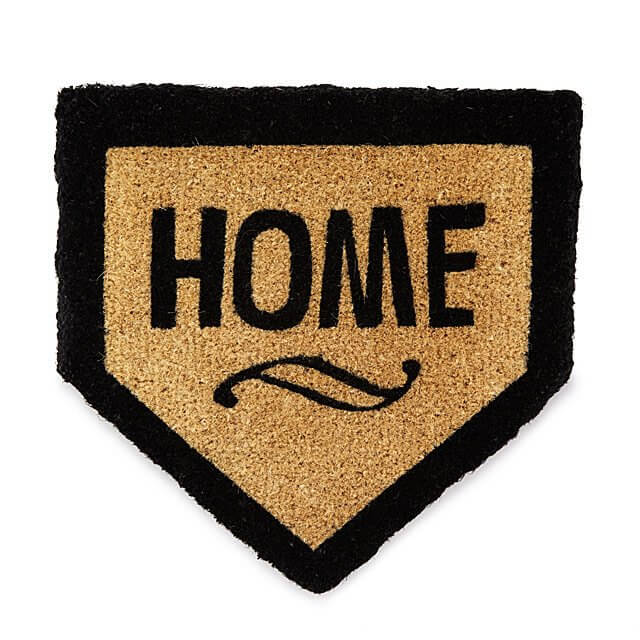 $30.00
Don't forget to wipe your feet on home plate! This clever base-shaped "Home" doormat is sold by Uncommon Goods. Made of coir and measuring 24"x24", the doormat is weather resistant and easy to clean. Best of all, it makes for a fun gift that is sure to put a smile on a baseball fan's face everyntime he walks through the door.
Wrigley Field Illustration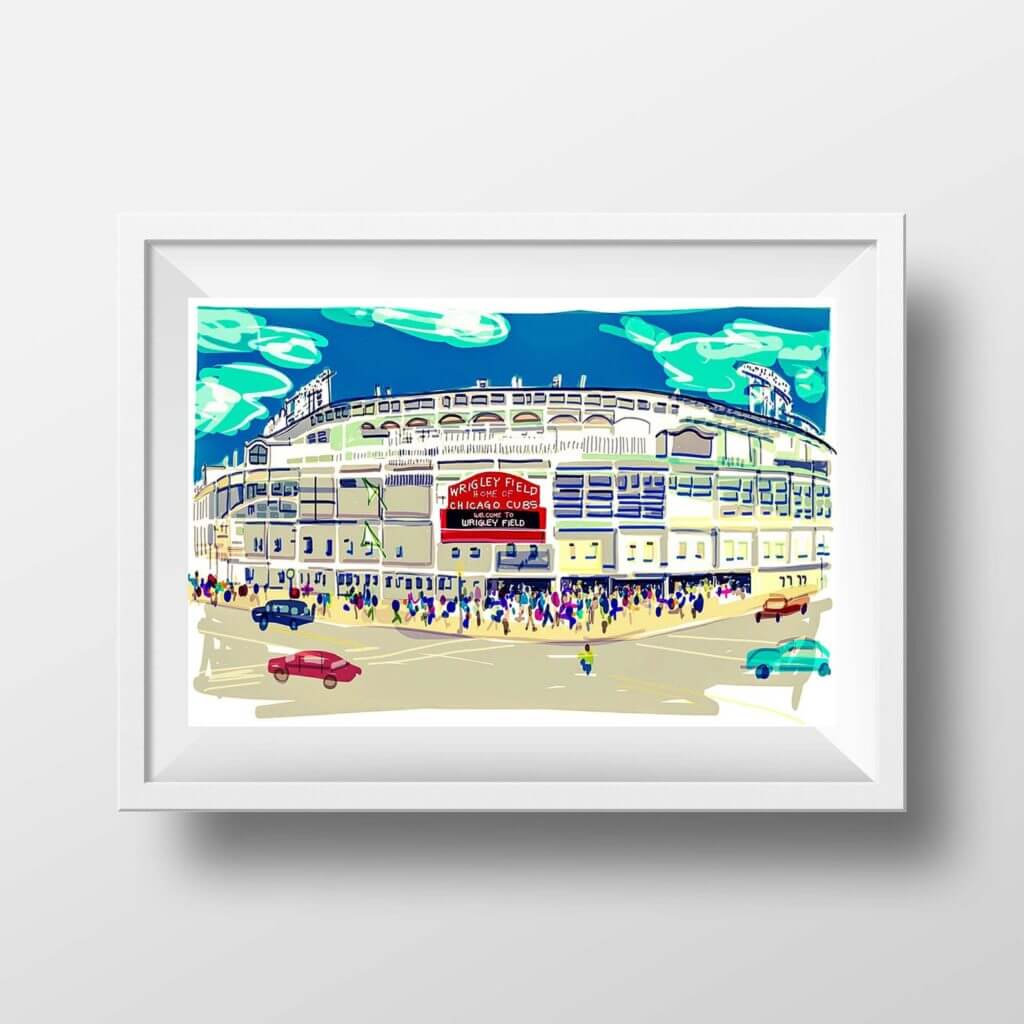 From $32.00
This gorgeous print of an illustration of Wrigley Field would make the perfect addition to any baseball lover's home. A classic looking print of a classic stadium, the illustration is by artist Marian Nixon and sold on Etsy. Buyers may choose between two sizes, but will need to provide their own frame.
Personalized Baseball Babysuit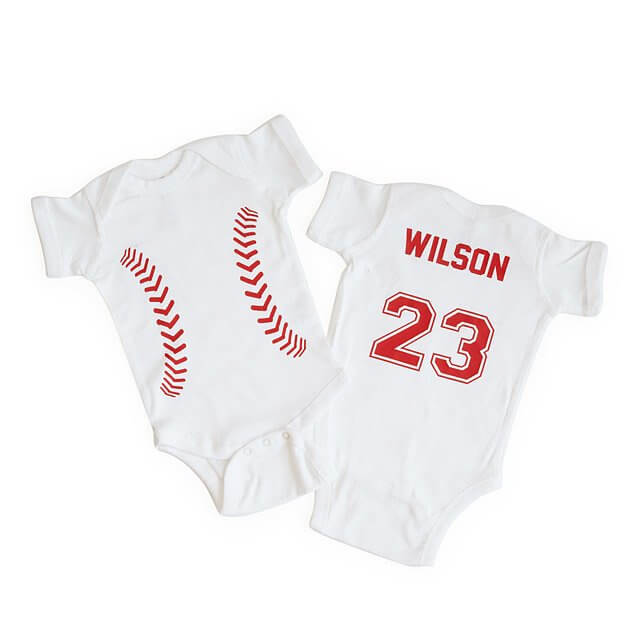 $38.00
Know any baseball fans adding to their team? This Personalized Baseball Babysuit from Uncommon Goods makes the perfect gift! The onesie is made of 100% cotton for comfort, and features baseball threads on the front, with a personalized name and number on the back.
"Safe" Paperweight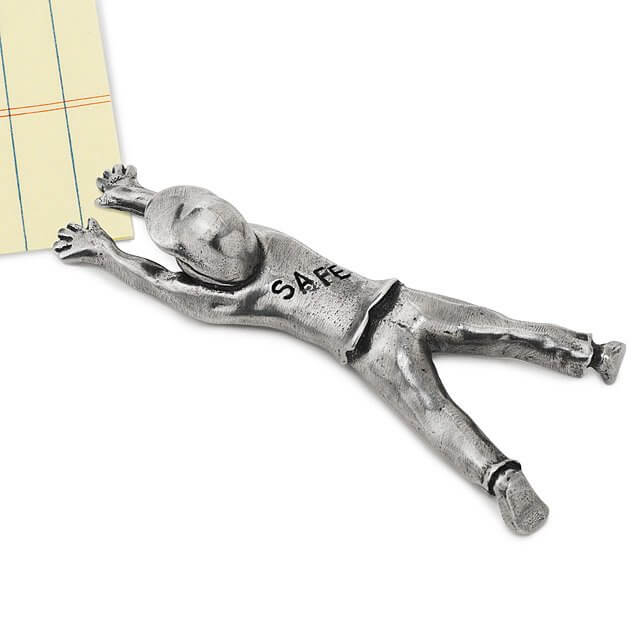 $42.00
Artist Tamara Hensick designed this clever paperweight sold by Uncommon Goods. The paperweight is made of pewter, and features a player sliding into base with sprawled arms and legs.
Personalized Sports Bulletin Board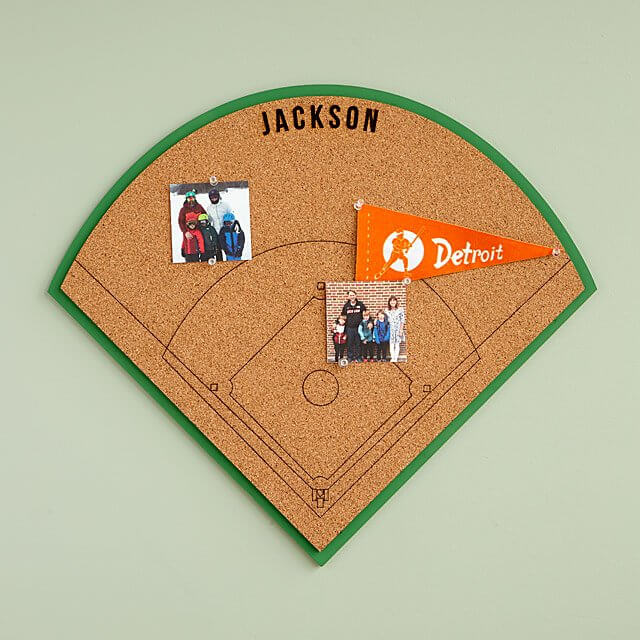 $50.00
This baseball-themed bulletin board makes the perfect addition to any baseball lover's bedroom, office, or man cave! Sold by Uncommon Goods, the bulletin board features a baseball diamond. It can even be personalized to feature the fan's name.
Baseball Game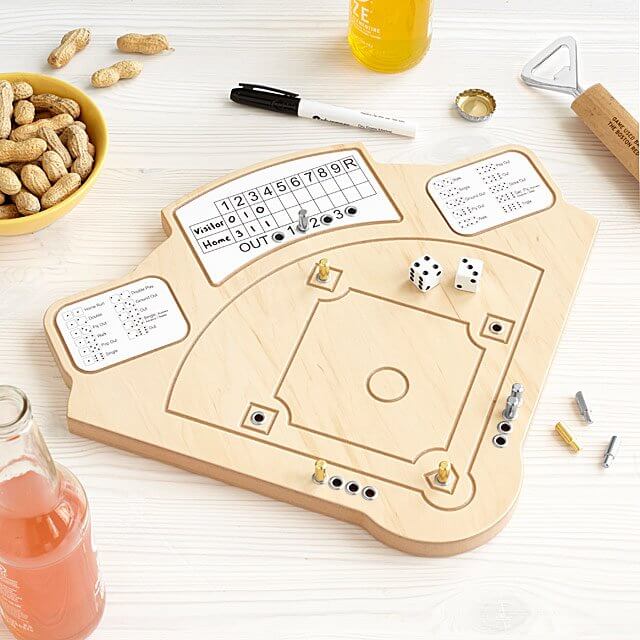 $50.00
This baseball board game created by Ryan and Kim McDaniel is perfect for family game night! Designed to look like a classic, old-fashioned board game, the game involves rolling dice to move players around the bases. A dry-erase scoreboard helps players keep track of the score. Each game includes a beautiful wooden game board, a pair of dice, four brass pegs, and five chrome pegs.The game is recommended for players 13+.
Baseball Snack Server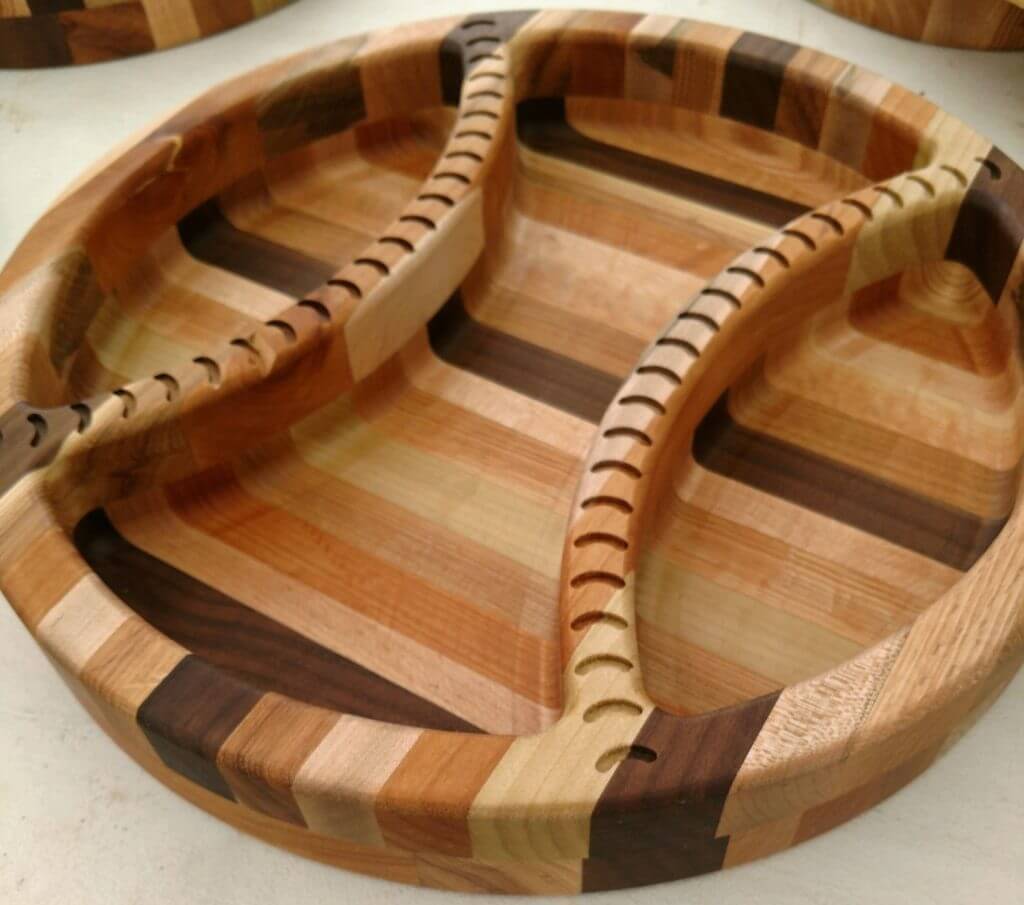 From $85.00
Baseball fans won't go hungry during the game if they have the Baseball Snack Server made and sold by Etsy vendor TS Foster Sales! Made in the U.S.A. from 14 variations of hardwoods, this baseball-shaped bowl is perfect for holding chips, nuts, pretzels, or more. Buyers can even choose to add a Lazy Susan.
MLB Ballpark Pass-Port Book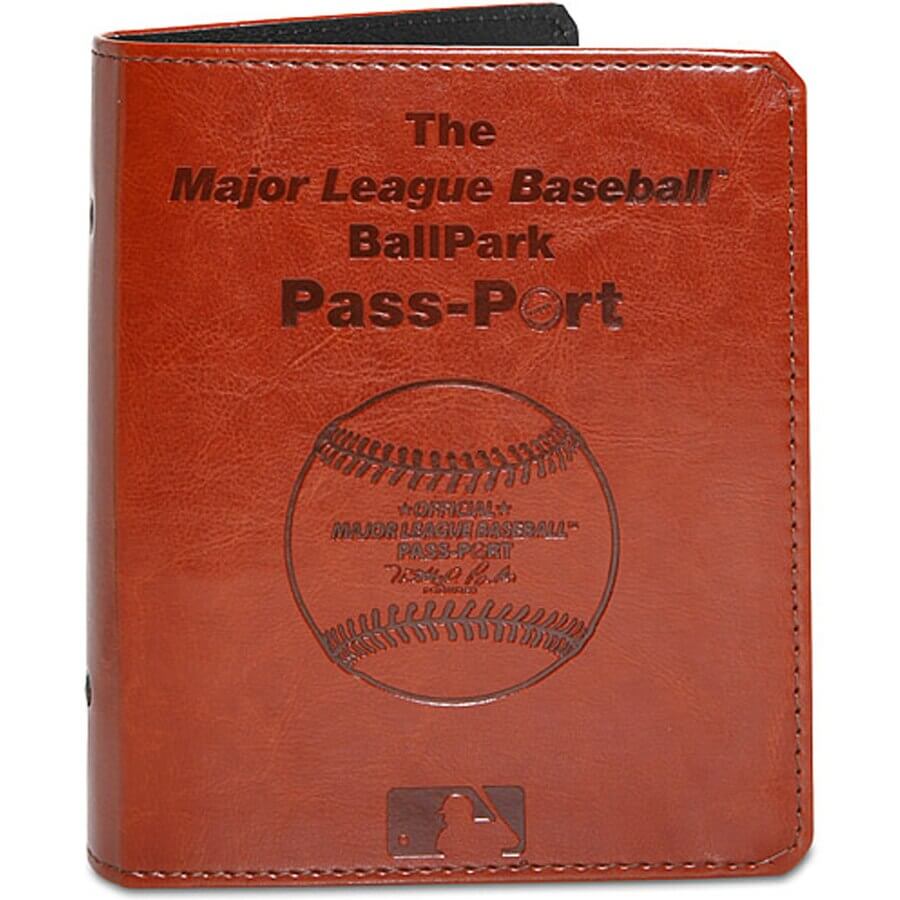 $89.99
It's a passport for baseball fans! The official MLB website sells this leather passport book that keeps track of a fan's travels to and from different American ballparks. The passport features authentic league graphics for a nice added touch.
MLB Uniform Money Clip Wallet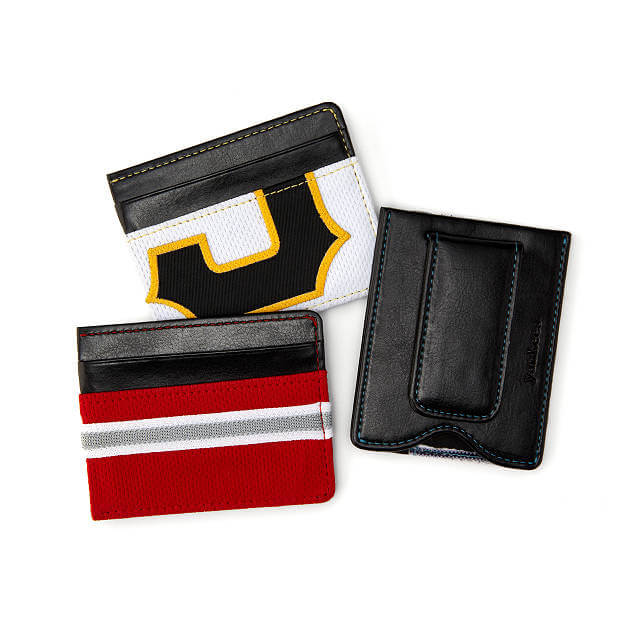 $95.00
With this money clip wallet sold by Uncommon Goods, baseball fans can take a little piece of their favorite team with them wherever they go. Each money clip wallet is made from an actual MLB uniform worn during a game. Gift buyers can even choose their recipient's favorite team.
Baseball Travel Map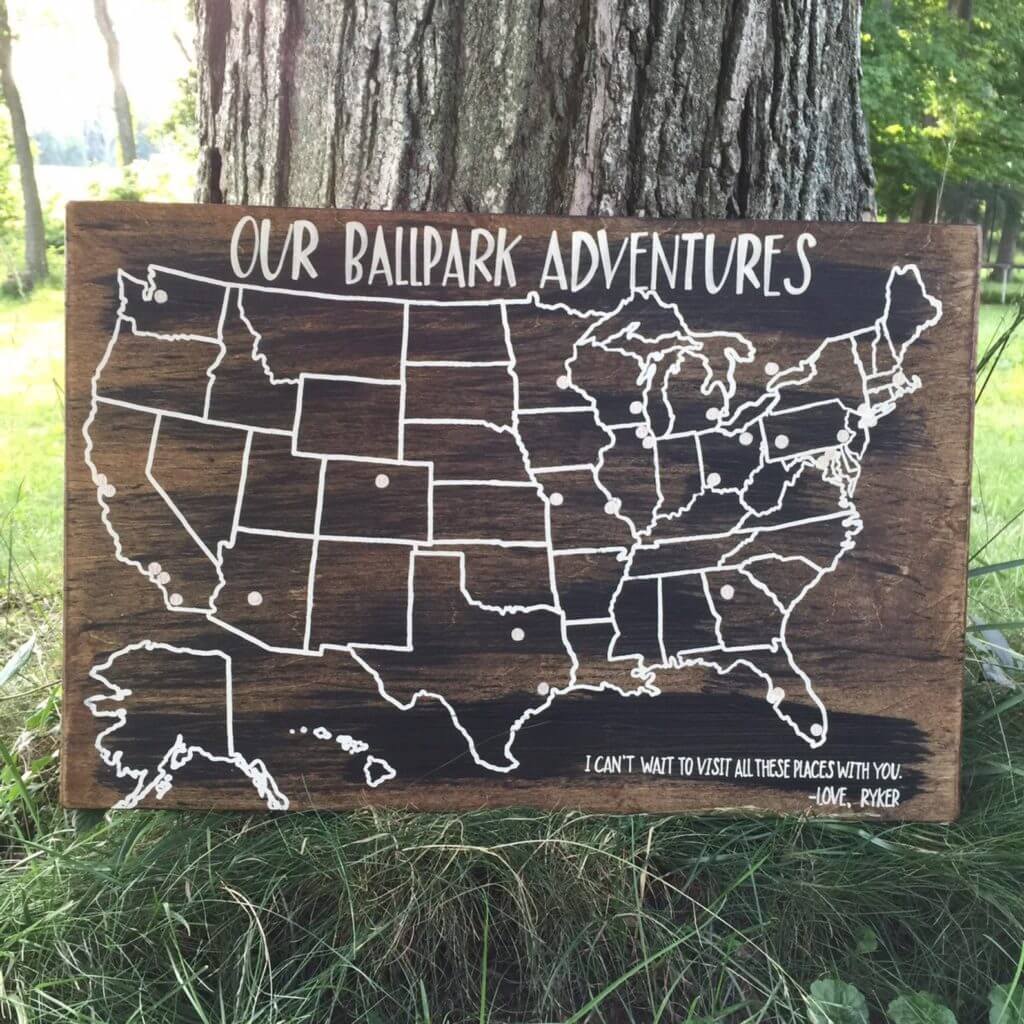 From $99.95
For the baseball fan intent on visiting as many American ballparks as possible, this wooden travel map is a must have! Sold by Hidden Cabin via Etsy, this unique item measures 24" wide and 16" tall — the perfect dimensions for displaying proudly on a wall. The map comes with pins for keeping track of parks visited. Since each baseball travel map is made to order, customers may also choose their own map title.
Baseball Bat Wine Rack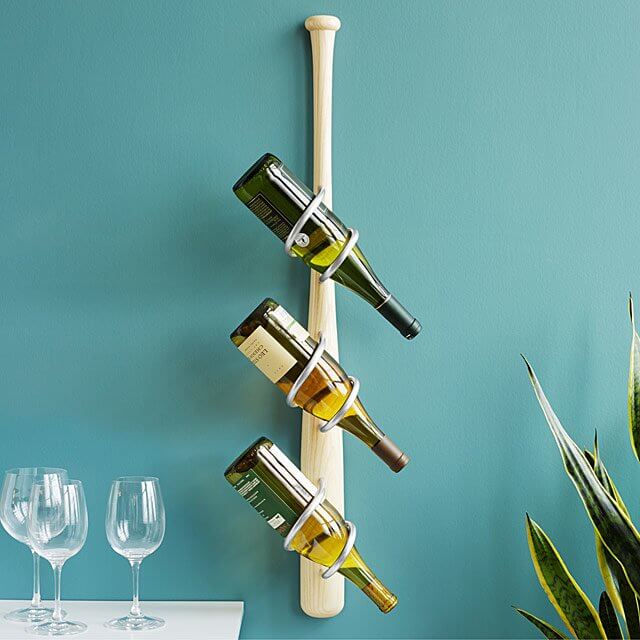 $100.00
Baseball lovers can keep their best wines within reach and on display with this Baseball Bat Wine Rack made by designers Kevin Phillips and Tia Van Winkler. Sold by Uncommon Goods, the wine rack is made from an authentic baseball bat sourced straight from Cooperstown, New York. Hand-shaped metal coils hold up to three bottles of wine, keeping each bottle in the correct position to prevent drying out or spoiling.
Game Used Baseball Bat Bottle Opener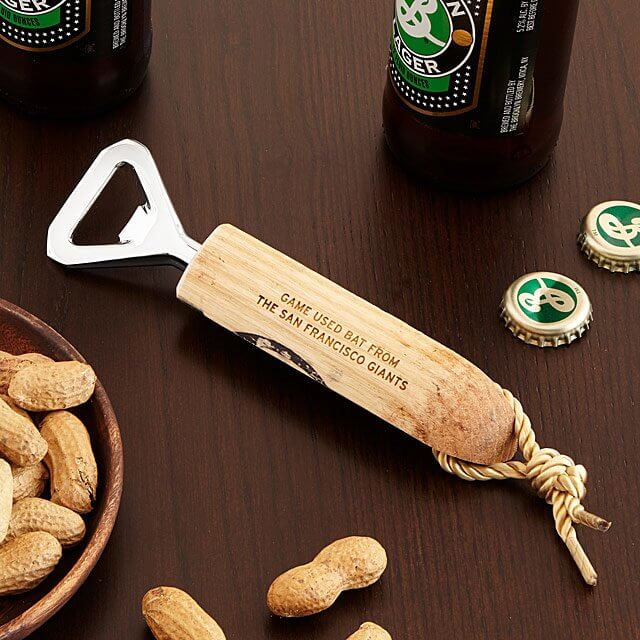 From $115.00
Your favorite baseball fan is bound to think of you every time they pop open a game-time beer with this incredibly unique bottle opener. Handmade from baseball bats actually used in games, each bottle opener is different and beautiful, and each is numbered with information about the game in which the bat was used. Gift buyers may choose from a long list of MLB teams to ensure their recipient's favorite team is represented.
Baseball Stadium Blueprints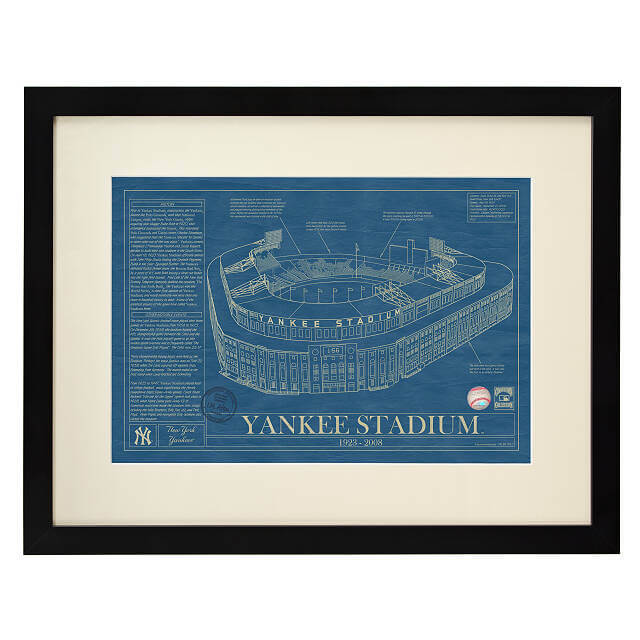 $185.00
Uncommon Goods sells these beautiful framed blue prints of any baseball fan's favorite ballpark. Each blueprint comes framed and features a short history and full architectural details of the park.
MLB Game-Used Baseball Beanie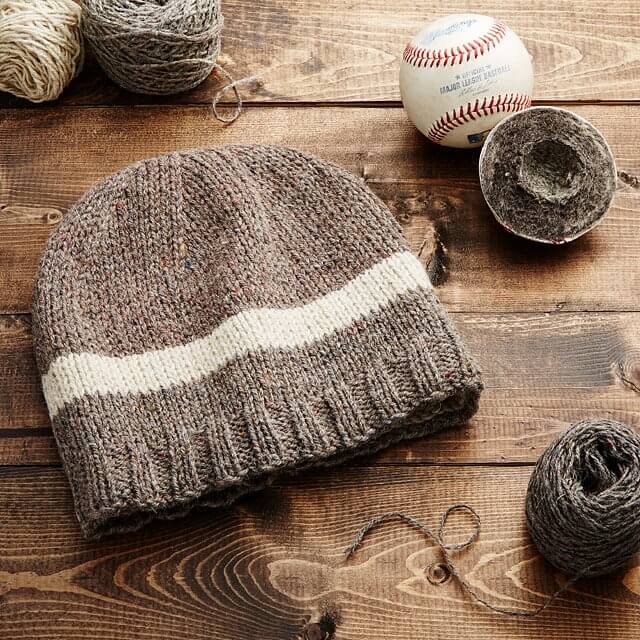 $225.00
Let baseball keep you warm this winter — literally. These one-of-a-kind beanies are knitted from the wool yarn found inside MLB game-used baseballs. Each beanie is hand-knit from more than 200 yards of wool yarn. A story card and hologram number indicating the exact game the ball was used in accompanies the beanie. Buyers may even choose their favorite team for a truly special gift.
More articles of interest: