Thanks to competitions like the X Games and media platforms such as YouTube, extreme sports are as popular as ever. These athletes can't help but chase the huge adrenaline rush that extreme sports offer.  As sports like snowboarding, parkour, surfing, and paragliding gain more and more fans and influence, so too do their athletes. Indeed, in recent years, names like Bethany Hamilton and Shaun White have solidified themselves as household names. But they aren't the only ones! Below are the 15 most influential extreme sport athletes.
Alana Blanchard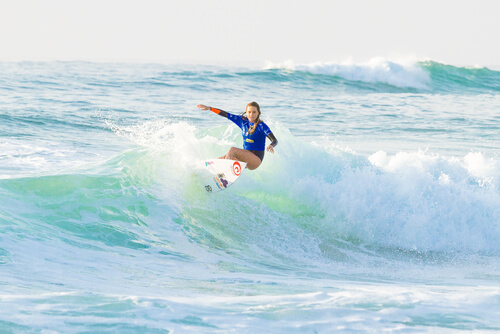 Surfing is undoubtably one of the most extreme sports, but Alana Blanchard makes it look easy.  Originally from the island of Kauai in Hawaii, Blanchard first hopped on a surfboard at age four. Soon, she was ripping tides alongside her best friend, fellow surfer Bethany Hamilton. In addition to her role as a top-ranked champion surfer, Blanchard has traveled the world as a fashion model, and even designs swimwear for brands like Rip Curl.  Here are some highlights of Alana Blanchard surfing in Bali.
Xavier De Le Rue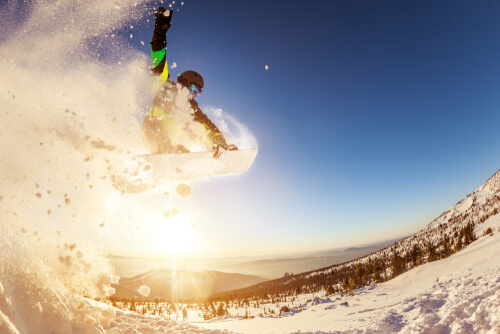 Xavier De Le Rue is a big mountain snowboarder hailing from France. If the name sounds familiar, it could be because Xavier's brother, Paul-Henri, is also a snowboarder. Xavier began his pro career on the Boardercross pro tour, and since then, has taken home myriad medals, titles, and good stories, including two gold medals from the FIS Snowboarding World Championships. Xavier continues to be one of the most influential names in snowboarding, and has even been named "big mountain rider of the year" by Snowboarder magazine.  His goal is now to pass on his knowledge and experiences to the next generation of adventurers.
Xavier De Le Rue conquering a mountain.
Ryan Doyle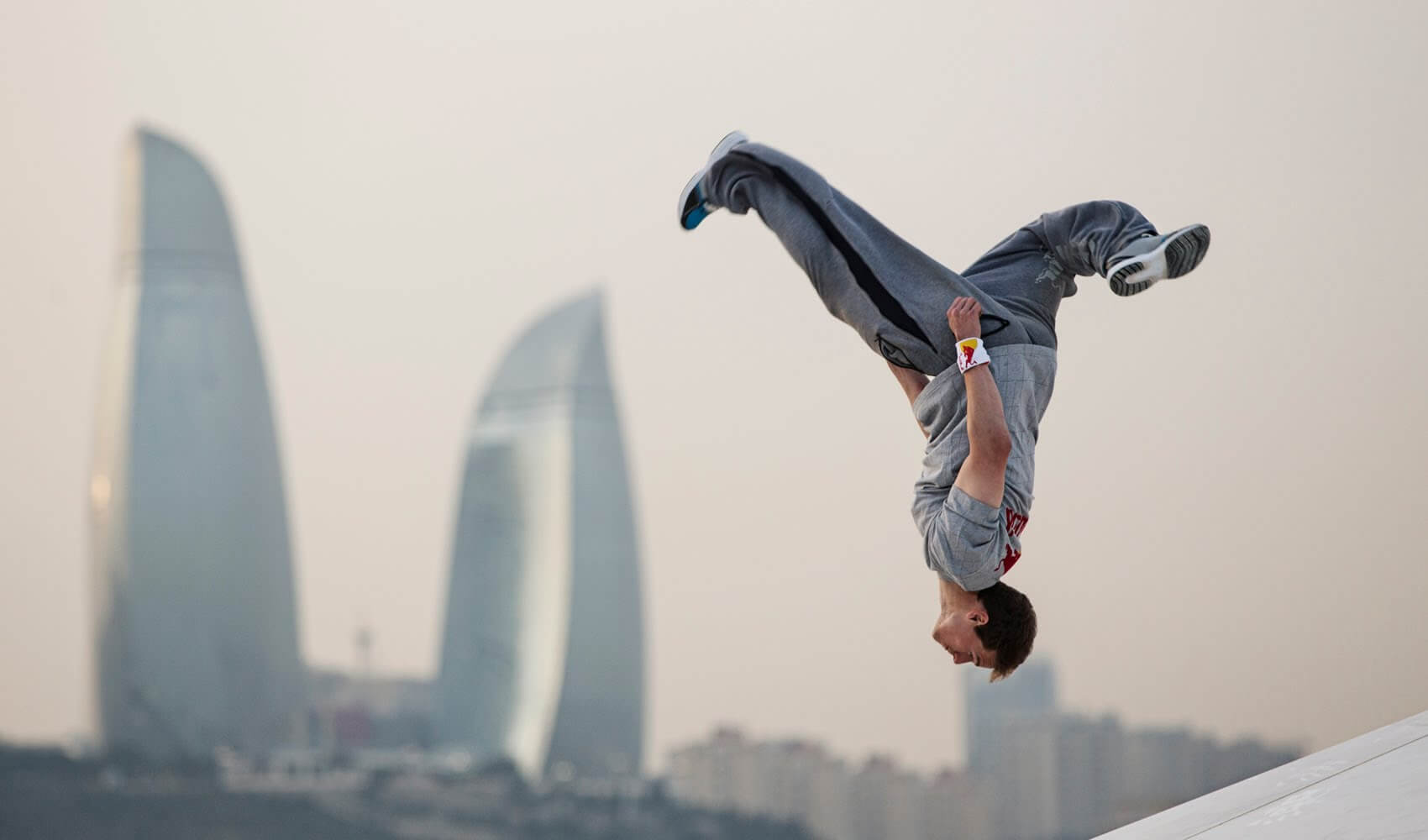 Parkour may be one of the lesser-known extreme sports, but it's certainly produced a star in extreme sportsman Ryan Doyle. Doyle shot to fame through a series of YouTube videos documenting his unique parkour style: a unique mix of freerunning and martial arts. Since co-founding the World Freerunning and Parkour Federation, Doyle has won various awards for his parkour videos and has become an official Red Bull athlete. He's won a number of Red Bull Art of Motion events and placed in a handful of others.
Ryan Doyle free running Astana.
Will Gadd
Get ready to meet the ultimate adventure maestro, Will Gadd! This guy doesn't just toe the line between daring and downright crazy – he dances all over it. Will's like that friend who's always up for the wild, hair-raising escapades you can't even imagine. From scaling frozen waterfalls to paragliding over vast landscapes, he's basically the poster child for adventure sports. But here's the kicker: he does it all with a grin that says, "I was born for this."  Whether he's kayaking through ice-cold rapids or hanging off cliffs, he's got this infectious enthusiasm that makes you wonder if you should ditch your cozy couch and try cliff diving tomorrow. In a world where extreme sports are the name of the game, Will Gadd is the guy who wrote the rulebook – and then tossed it off a mountain just for fun.
Bethany Hamilton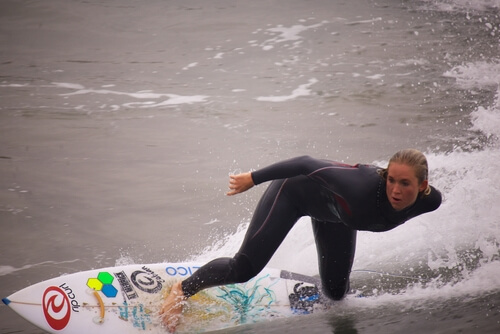 One doesn't need to keep up with surfing to know the name Bethany Hamilton. At age 13, Hamilton was surfing near her home in Kauai when she was attacked by a 14-foot tiger shark. Though Bethany lost the whole of her left arm, she was back on a surfboard only a month after her release from the hospital. Since then, Hamilton has risen to the highest levels of extreme sport, and has won countless competitions and championships. Her autobiography, Soul Surfer, became an instant bestseller, and even a film was made about Hamilton's terrifying ordeal, recovery, and unique determination. Hamilton, now 33 and a mother of four, continues to surf and inspire, and currently enjoys over 2 million Instagram followers.
Bethany Hamilton explains how she relearned the aspects of surfing.
Henrik Harlaut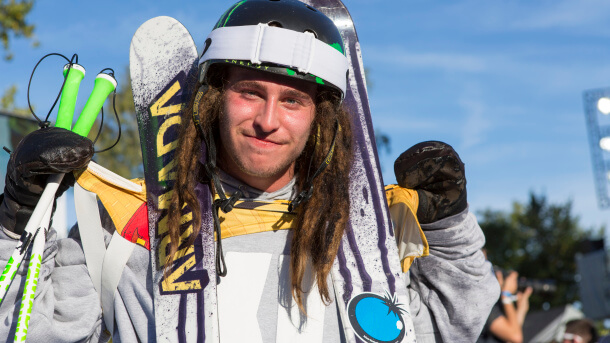 Henrik Harlaut is a freestyle skier from Sweden. At his very first X Games in 2013, Harlaut took home the gold after a wild ride landing the first-ever "nose butter triple cork 1620" — or a bunch of off-the-cuff flips and spins, in layman's terms. Since then, he's earned seven additional X Games golds, plus three silvers. Harlaut may be one of the best extreme athletes in the world, but he's just as famous for his over-the-top likable personality. While representing Sweden at the Winter Olympics in Sochi, Harlaut skied wearing Teenage Mutant Ninja Turtle gloves and his pants belted around his knees. When he experienced the inevitable wardrobe malfunction, Harlaut brushed off the potentially embarrassing experience with a flash of the Wu-Tang Clan hand sign.
Henrik Harlaut nailing his signature trick.
Horacio Llorens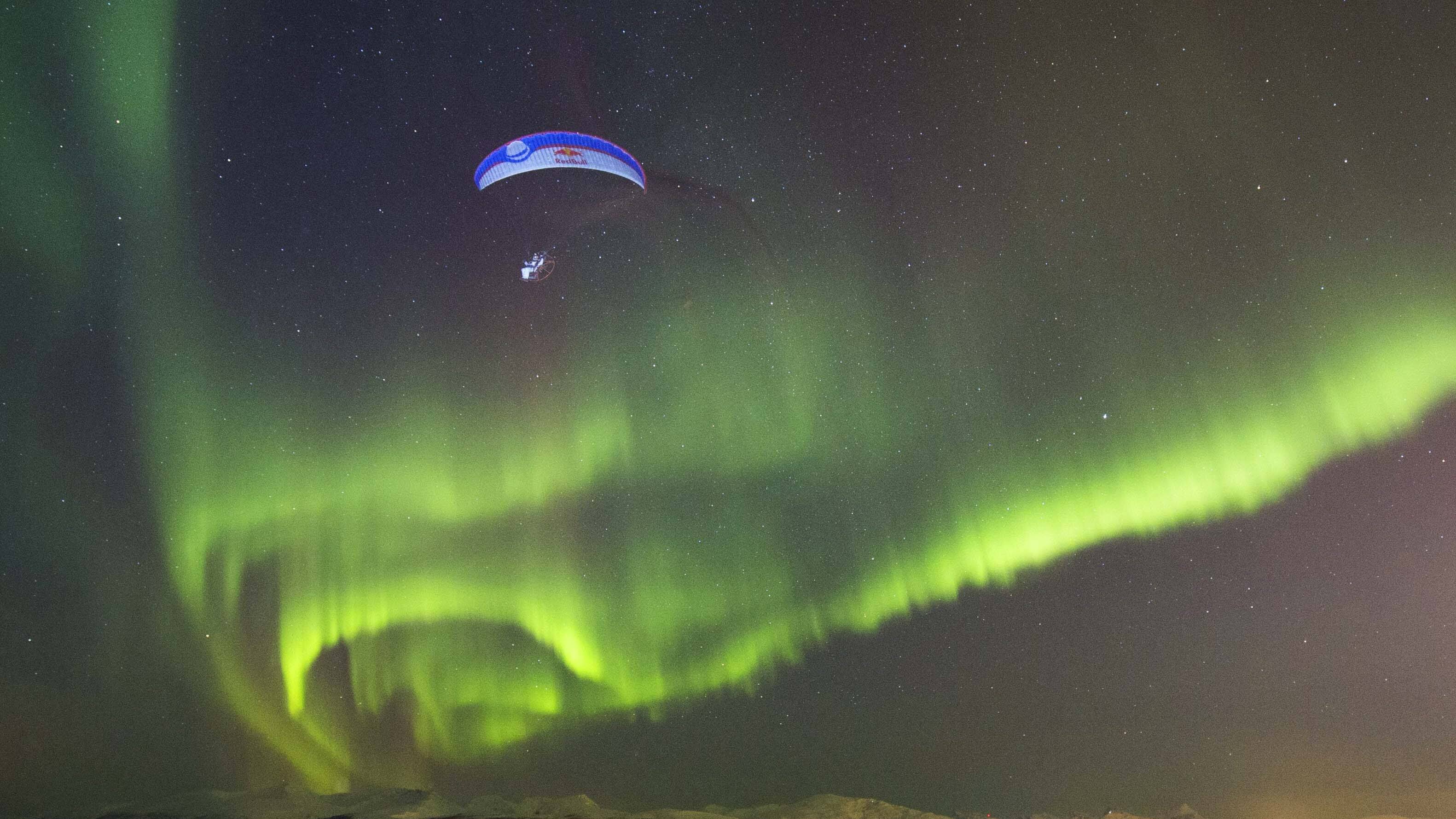 Horacio Llorens can credit his early start in paragliding to his uncle, who owns a paragliding school in Llorens's native Spain. Since beginning his professional career in 2000, Llorens has proven that he is always up for a challenge. In 2012, he jumped from a helicopter at 19,700 feet above Guatemala and broke a world record with 568 consecutive loops. A few years later, he jumped from a plane in Tromso, Norway to experience night flying amongst the Aurora Borealis. He has won just about every major competition for both sincro and solo gliding. Indeed, Llorens has taken home gold at the World Air Games and has won the world championships a whopping six times.
Horacio Llorens flying through the Aurora Borealis.
Chris McDougall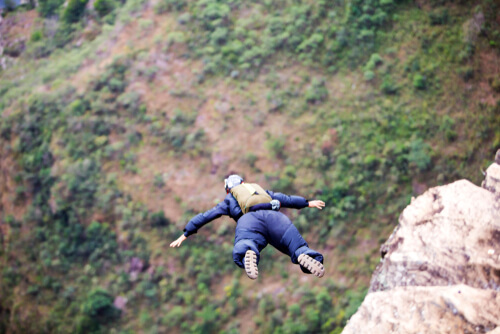 155,000 fans of extreme sports subscribe to Chris McDougall's popular YouTube channel! Additionally, Chris boasts nearly 83,000 social media followers. The professional base jumper and wingsuit pilot essentially travels the world filming and sharing his most thrilling jumps. To date, McDougall has traveled to nearly 50 countries to make more than 4,700 registered base jumps and over 7,200 sky dives.
Chris McDougall flying through the mountains.
Travis Pastrana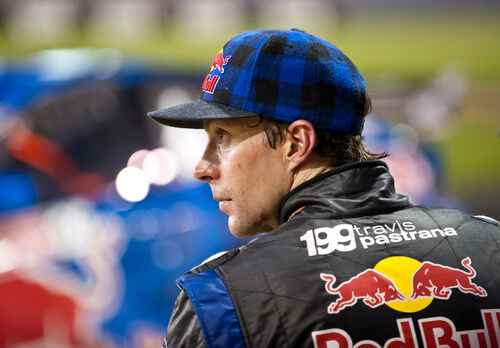 It should come as no surprise that Travis Pastrana's name lands near the top of a list of the most influential extreme sports athletes. Between rallycross, motocross, stunt performing, and NASCAR, there isn't much Pastrana doesn't do. As an American motorsports competitor, he's been draped with a gold medal 17 times at the X Games. To get a behind-the-scenes look at Pastrana's daredevil lifestyle, check out the ESPN documentary which featured him (and his many, many injuries): 199 Lives: The Travis Pastrana Story.
Travis Pastrana top 10 amazing stunts.
Marie-France Roy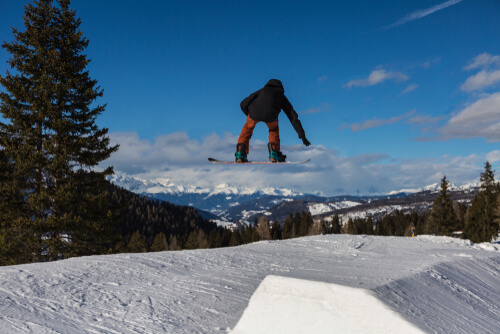 Quebec native Marie-France Roy began snowboarding at age 11, the result of trying to keep up with two older brothers. After years spent honing her skills on Mount Éboulements in Canada, Roy solidified herself as a "legend" (ESPN's word, not ours!) when she made her X Games debut as a freestyle snowboarder. Since then, Roy has racked up the medals and the sponsorships. She's currently one of the most popular extreme sports influencers.  She a face for Red Bull and Patagonia and boasts nearly 33,000 Instagram followers.
Marie-France Roy showing her incredible skills.
Ryan Sheckler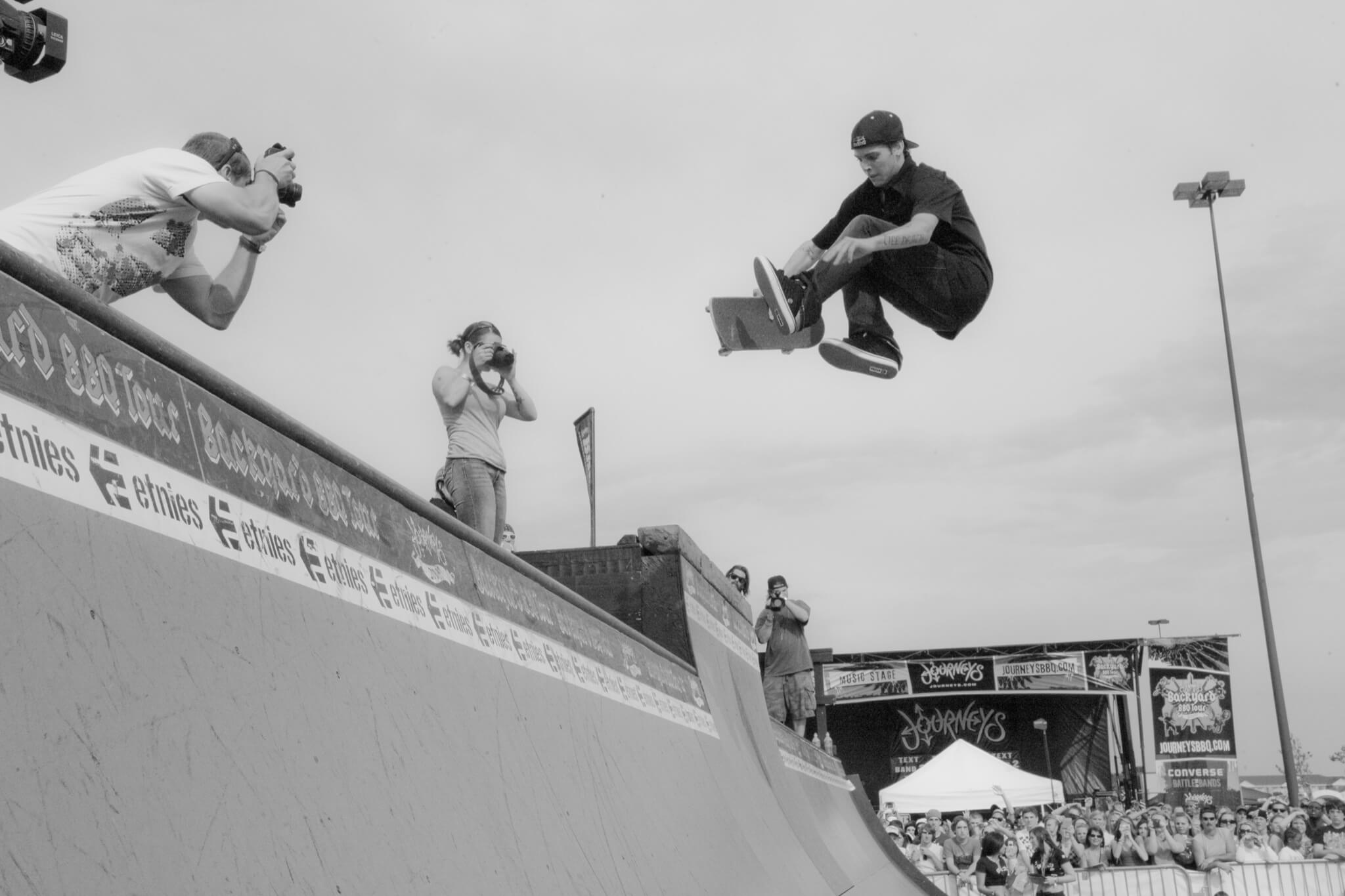 With 7.6 million social media followers, Ryan Sheckler undoubtedly ranks as one of the most influential athletes in the world of extreme sports. The professional skateboarder earned his first two sponsors, Oakley and Etnies, at the tender age of 7!  He hasn't looked back since. Ryan has starred on Red Bull TV, gained countless other sponsors, and even shared his extreme sports lifestyle on his own MTV reality show, Life of Ryan.
Ryan Sheckler showing off some of his impressive skills.'
Kelly Sildaru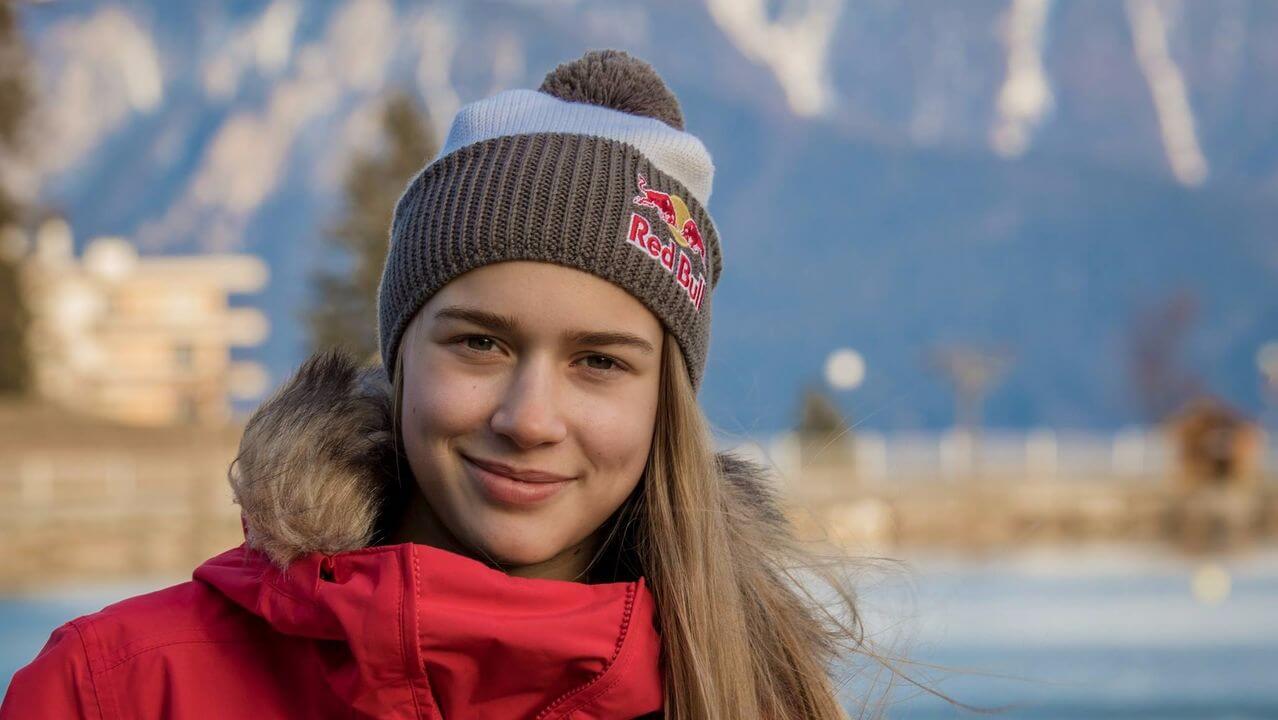 At only 21 years old, Kelly Sildaru undoubtedly ranks as one of the most influential athletes in extreme sports. The freestyle skier from Estonia took home her first X Games gold medal in 2016, at age 13. Not only did the win make her the youngest gold medalist in X Games history, but it also made her the first Estonian to win any medal at the famed sporting event. Sildaru won the Dew Tour in both 2015 and 2016. Then in 2017, she became the first woman to land both a Switch 1260-degree Mute and a 1440-degree during competition. That same year, Sildaru won the slope style at the World Cup, and while she approached the event as a favorite, had to skip the 2018 Winter Olympic Games due to a knee injury.  Later that year, she won a gold in the world championships for her halfpipe performance.  In 2022, she returned to the Olympics and won a gold medal in the Women's Freestyle Skiing event.
Kelly Sildaru impressive even at such a young age.
Kelly Slater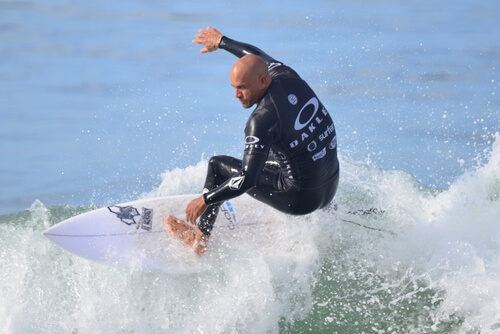 Kelly Slater may be retired, but he's still one of the most influential names in extreme sports. As a pro surfer, Slater won more than 50 surfing contests, and hit the top of the podium a record 11 times at World Surf League competition. Even more impressive, he took home the competition's main title five consecutive years (1994-1998), proving his dominance as a surfer. Since retiring from surfing, Slater has stayed in the spotlight. He currently shares his lifestyle of clean and sustainable living (and yes, surfing) with nearly 5 million Instagram followers.
Kelly Slater shows what it takes to be a world champion so many times.
Shaun White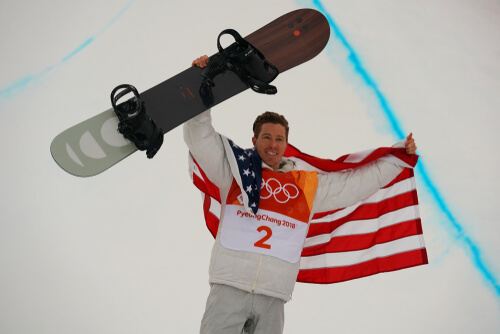 Nicknamed "The Flying Tomato," Shaun White is the popular snowboarder and skateboarder who has become a household name. Since becoming the protégé of skating legend Tony Hawk as a mere kid, White has dominated the extreme sports scene. The 10-time ESPY Award winner has taken home three Olympic gold medals (more than any other snowboarder)! He's also won a whopping 24 X Games medals in three different sports — that's more than any other athlete! No wonder ESPN named White "one of the most dominant action sports athletes of all time."
Shaun White dominating the X Games.
Fabio Wibmer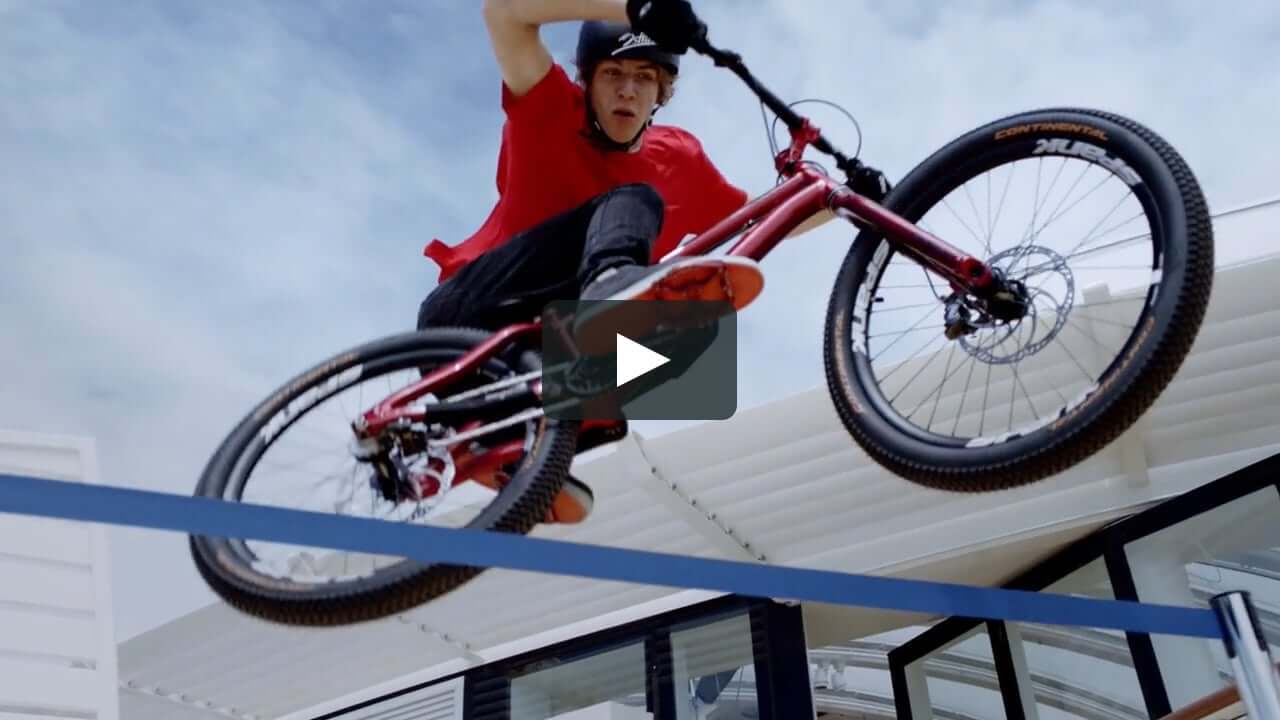 A native of Austria, Fabio Wibmer thrills as a stunt cyclist and pro mountain bike rider. Wibmer climbed his way to the top of the list of well-known extreme sports athletes by filming death-defying stunts and uploading them to YouTube. Though Wibmer's stunts have always been well viewed, he didn't become a household name until he balanced his bicycle atop Europe's highest dam — 200 meters in the air! Wibmer's growing influence currently reaches more than three million social media followers.
Fabio Wibmer playfully evading the police on the ski slopes.
Other Articles of Interest: