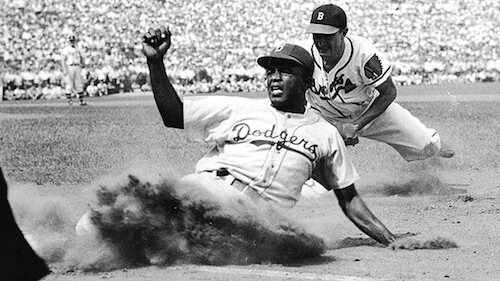 Some people may write off sports as mere entertainment, but perhaps they should look a little closer. Sports can not only ignite the passions, allegiances and fanaticism of millions, but also help people to overcome racial prejudice and discrimination. Read on for an inside look at ten of the first African-American baseball players to break the color line and play in Major League Baseball (MLB) in the modern era. These pioneers in one of America's favorite sports withstood abuse and resentment from crowds and teammates alike. Yet they persevered, changing the face of the game and making valuable contributions to the American civil rights movement.
10. Curt Roberts – 1954-1956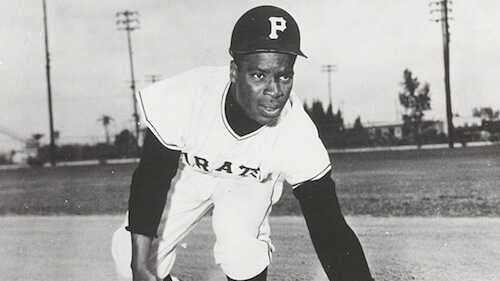 r
Second baseman Curt Roberts made history on April 13, 1954, when he became the first African-American to play for the Pittsburgh Pirates. Roberts first made a name for himself in the Negro Leagues with the Kansas City Monarchs. He also played in Minor League Baseball (MiLB) and the Mexican League before joining up with the Pirates. General manager Branch Rickey signed Roberts to the team after facing mounting pressure from the local black community. Roberts was chosen not only for his baseball skills, but also for his calm personality, which helped him cope with the racial slurs and heckling he took.
Roberts' MLB career was destined to be short-lived, however, as his batting average dropped significantly in his second season with the Pirates. As he feared that the mounting racial abuse was affecting Roberts' game, Brooklyn Dodgers' second baseman Jackie Robinson contacted Roberts offering support and encouragement. Sadly, it didn't help, and Roberts was cut from the team in the 1955 season.
MLB.com journalist Tom Singer wrote, "Roberts humanized the ongoing integration of baseball by thrashing the perception that African-Americans had to be superstars to find a place in a big league world of white bench players. He was a flop. Yet the tide of integration continued to roll across the Major League landscape, with healthier expectations."
9. Ernie Banks – 1953-1971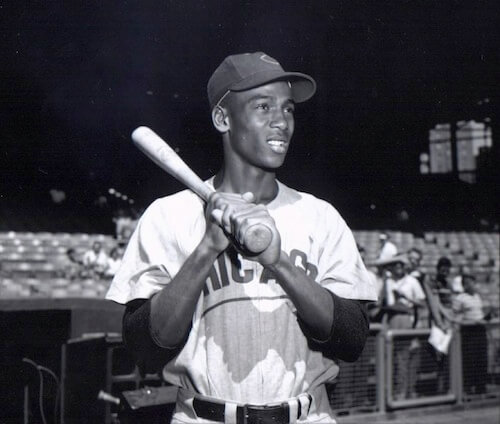 Ernie Banks began his baseball career in the Negro American League with the Kansas City Monarchs. The Chicago Cubs signed him in 1953, and on September 17 that year he became the first African-American player to compete for the team. Banks flourished in MLB and went on to appear for the Cubs for 19 seasons, playing as shortstop and first baseman. He joined the 500 home run club on May 12, 1970, and by the time his career ended in 1971 he had hit 512 home runs and held the record (at the time) for the most home runs as a shortstop. In 1955, Banks hit five grand slams in a season – a record that remained unbroken for more than three decades.
Banks retired on December 1, 1971 but stayed with the Cubs as a coach. During his career, he earned the nicknames "Mr. Cub" and "Mr. Sunshine," and he is still one of Chicago's most beloved players. In 1977 Banks received a spot in the National Baseball Hall of Fame, and in 2011 he was honored for his contribution to civil rights. In an interview with website AARP.com, he said, "I tried to get along with people who did not normally associate with blacks – and didn't know anything about blacks. I let them know there's good and bad in every ethnic group."
8. Bob Trice – 1953-1955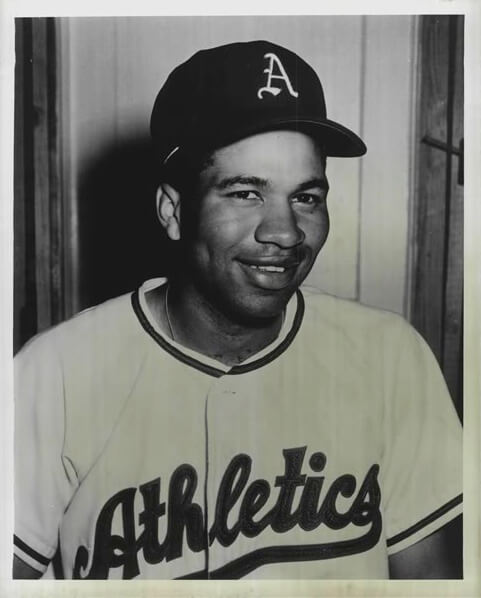 Pitcher Bob Trice debuted for the Philadelphia Athletics (now Oakland Athletics) on September 13, 1953, becoming the first African-American to play for the team. Prior to appearing in MLB, Trice had struggled in MiLB, but he excelled with the International League's Ottawa A's, and his brilliant performance earned him his place with the Athletics. Although his MLB career was short-lived, Trice's work challenging racial intolerance as an early African-American professional baseball pioneer cannot be over-emphasized.
"Black players encountered racial barriers, both on and off the field: teammates refusing to shake hands, fans shouting out insults, whites-only signs and many other painful struggles just to play baseball," said previous entry Ernie Banks. "Today's black athletes and major league players have no idea what we had to endure." Trice ended his career with a 5.80 earned run average (ERA) and a batting average of .288.
7. Willie Mays – 1951-1973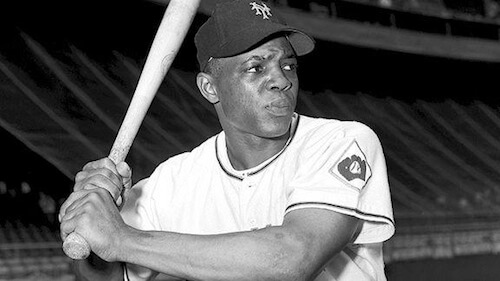 Willie Mays began his career with the Chattanooga Choo-Choos in 1947. Then in 1950 the New York Giants signed him up to their Class-B affiliate in Trenton, New Jersey. The following year, he had been promoted to Triple-A Minneapolis, and when he was called up to the New York Giants on May 24, 1951, Mays was skeptical about such a sudden rise. Nevertheless, his plane ticket was on its way and his manager was persistent, so there was no getting around it.
Mays struggled in his first 12 times at bat but hit a home run on his thirteenth. From that moment on, it was only a matter of time before he would become a baseball legend. Mays said that whenever people in the crowd heckled him and called him names, he just hit harder. On one occasion the announcer encouraged the crowd to leave him alone because he was killing the opposition.
Mays also played for the San Francisco Giants and the New York Mets, and during his career he hit 660 home runs. After his playing days were over, Mays was the Mets' hitting instructor up through 1979, and in 1986 he became the special assistant to the president of the San Francisco Giants. In 1979, he earned a place in the National Baseball Hall of Fame.
6. Sam "The Jet" Jethroe – 1950-1954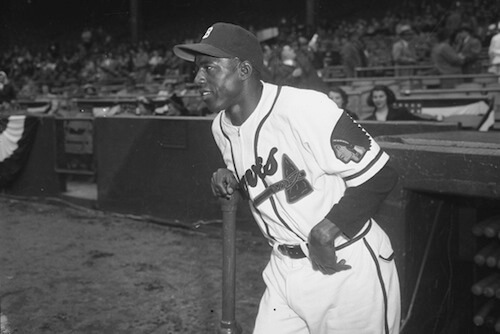 Sam Jethroe, also known as "The Jet," was a center fielder known for his speed. In 2001 fellow African-American player Don Newcombe described him as "the fastest human being I've ever seen." Jethroe played in the Negro Leagues for several years before being traded to the Boston Braves' in October 1949 for a whopping $150,000. In 1950 he was awarded Rookie of the Year after stealing 35 bases – 18 more than any other MLB player during the same period.
In 1954 Jethroe left MLB and joined the International League. After retiring, he moved to Pennsylvania, where he got a job in a factory and eventually opened a tavern. In 1994, he brought a case against MLB for the pensions he and other black players had been denied. Jethroe argued that they weren't given the chance to play long enough to earn pensions owing to the racial discrimination of the '40s and '50s. Although the case was dismissed, MLB chose to give Negro League veterans – including Jethroe – an annual pension in 1997.
5. Monte Irvin – 1949-1956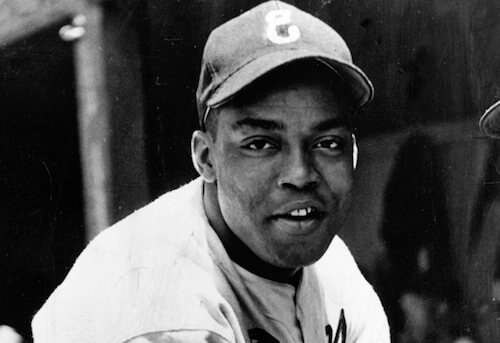 Left fielder Monte Irvin was 30 years old when he finally got his chance to play in MLB. Irvin began his career in 1938 in the Negro Leagues with the Newark Eagles, and he also played for Azules de Veracruz in the Mexican League in 1942. Like other black players of his era, Irvin wished he'd had an opportunity to play in MLB ten years earlier, but racial prejudice delayed his debut until July 8, 1949. "All these players were great players and I said, 'Well, I've got the chance and I'll do the best I can, but I sure wish they'd signed me earlier,'" Irvin explained in an interview. "But we all did the best we could, played well, and most of us tried to set an example for those who came after us."
Irvin played for the New York Giants from 1949 to 1955 and was on the Chicago Cubs team for one season in 1956. He returned to MiLB for one more year before retiring. Although he no longer played baseball professionally, Irvin's career in sports was far from over. He had a job as a scout for the New York Mets between 1967 and 1968 and then went on to work as a public relations expert for Bowie Kuhn, the fifth Commissioner of MLB, from 1968 to 1984.
4. Willard "Home Run" Brown – 1947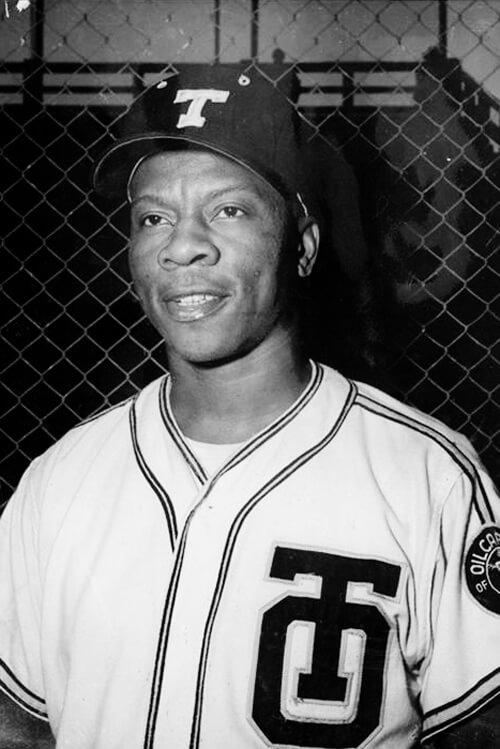 Even though his time in MLB was short-lived, Willard "Home Run" Brown still made a significant contribution to the acceptance of African-American baseball players. Brown was an outfielder known for his sheer power, and according to the Society for American Baseball Research, he "was one of the most feared hitters in the Negro Leagues."
Brown made his MLB debut for the St. Louis Browns on July 19, 1947 – two days after Hank Thompson – and made history as the first African-American player in the American League ever to hit a home run. Sadly, Brown couldn't take the racial abuse he was forced to endure, and he only played 21 MLB games. After leaving the Browns, he enjoyed a prolific season in Puerto Rico, and in 2006 he achieved a place in the National Baseball Hall of Fame and the Caribbean Baseball Hall of Fame.
3. Hank Thompson – 1947-1956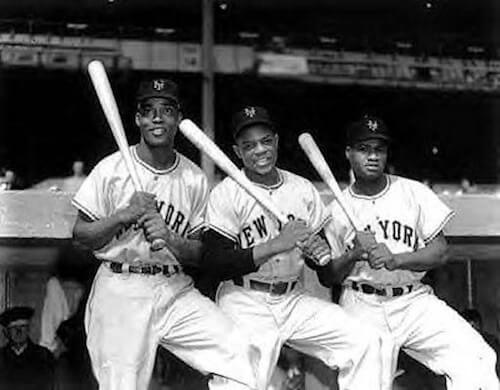 Hank Thompson, pictured above (right), was a left-handed hitter and third baseman known for his exceptionally strong throwing arm. He played in the Negro Leagues with the Kansas City Monarchs before making his MLB debut playing for the St. Louis Browns on July 17, 1947. He was the team's first African-American player, but unfortunately he was released after just over a month. During his time with the Browns, Thompson made MLB history with fellow African-American teammate Willard Brown. On July 20, 1947, the pair became the first two African-American players to appear in the same starting lineup.
In 1948, Thompson returned to the Negro Leagues, playing with the Monarchs. Then in 1949 he broke another color line when he signed for the New York Giants, becoming the first African-American to play in the National and American leagues – and he also became the first African-American player to break the color line with two separate teams. Thompson helped make history in the 1951 World Series as part of the first all African-American outfield in MLB alongside Willie Mays (center) and Monte Irvin (left). The National Baseball Hall of Fame calls Thompson an "integration trailblazer."
2. Larry Doby – 1947-1959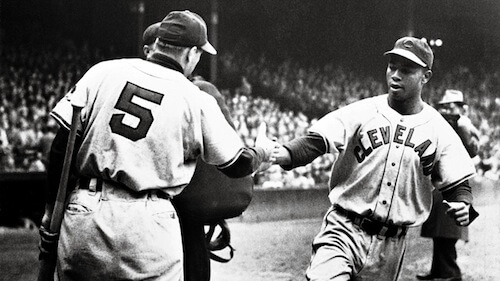 On July 5, 1947, center fielder Larry Doby became the first African-American to play for the Cleveland Indians. He was also the first black player to go directly from the Negro Leagues to MLB. "I got a lot of resentment from a lot of teammates," Doby said. "But after a period of time they got an opportunity to judge me for who I was and not the color of my skin." He also stated, "I think that's one of the biggest things that happened in baseball, that we were able to integrate and judge for ourselves what kind of character these people had."
Doby was the second African-American baseball player to break the color line and play in MLB. He was a true pioneer who also went on to join the Chicago White Sox and the Detroit Tigers. However, by 1960 Doby had sustained several debilitating injuries and the White Sox released him. After failing a medical test with the Toronto Maple Leafs thanks to a badly injured ankle, Doby went on to become the third American to play in Japan's Nippon Professional Baseball league when he signed for the Chunichi Dragons in 1962. Then in 1978 he became the manager of the White Sox, making him the second African-American manager in MLB history.
1. Jackie Robinson – 1947-1956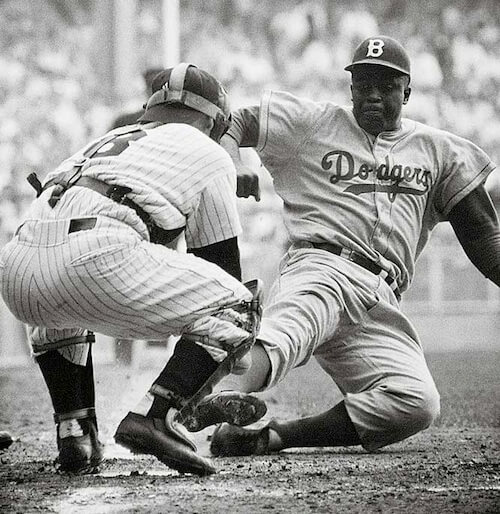 Jackie Robinson is one of the most famous baseball greats on this list. On April 15, 1947, he played first base for the Brooklyn Dodgers, making him the first African-American to smash the MLB color line in the modern era. This moment went down in history and opened the door for many more players to follow in his footsteps.
Robinson was chosen not only because he could play excellent ball, but also because Branch Rickey, general manager of the Brooklyn Dodgers, believed he could withstand the inevitable prejudice and racial discrimination he would encounter – both on and off the field. After a three-hour discussion, Rickey questioned Robinson on whether he'd be able deal with the abuse without losing his cool. Robinson replied, "Are you looking for a negro who is afraid to fight back?" To which Rickey philosophically replied, "Robinson, I'm looking for a ballplayer with guts enough not to fight back."
Robinson's debut marked the beginning of an exceptional career that saw him rise to the height of baseball legend. His accomplishments include becoming 1947's Rookie of the Year, being picked six times for All-Star Games, and receiving the National League Most Valuable Player Award in 1949. Perhaps more importantly, he challenged deeply rooted segregation and made a valuable contribution to the civil rights movement. Robinson retired from baseball on January 5, 1957 and landed a spot in the National Baseball Hall of Fame in 1962. In 1997, MLB retired Robinson's number 42 across all MLB teams. Robinson is the first professional athlete to receive such an honor.
Other Articles of Interest: