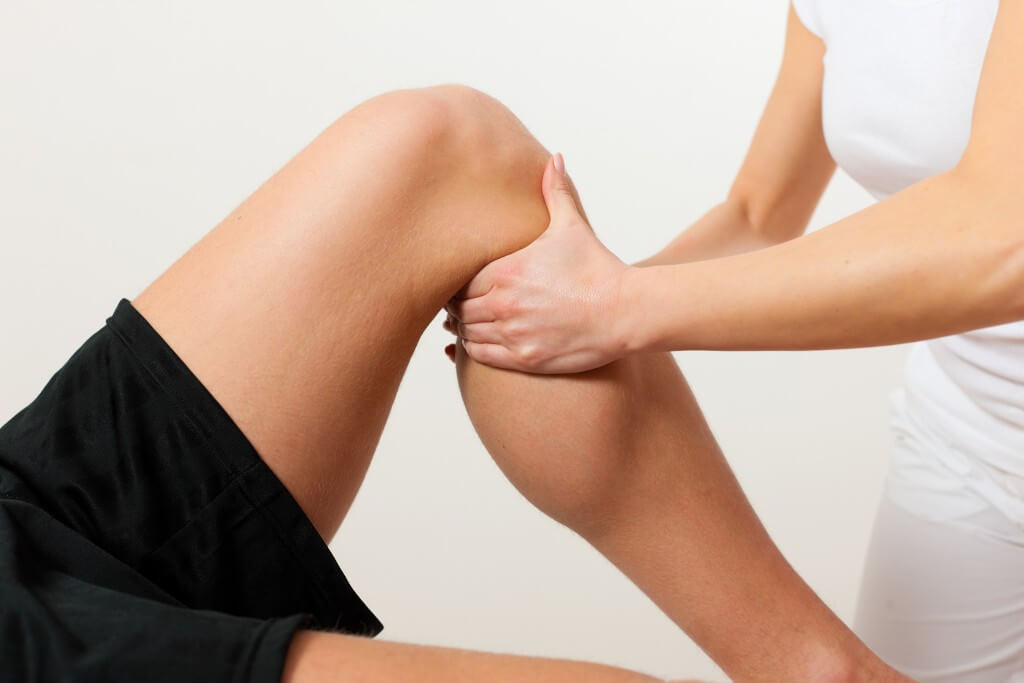 Sports play an important part in our lives today. From as early as kindergarten, children are involved in some type of sports whether it's baseball, football, basketball, soccer, or many others. It's a good thing to start sports at a young age. Kids are able to learn the game much earlier and develop their skills. However, this also puts them at risk of sports injuries at a much younger age. Many of those injuries require therapy. Sports massage therapy is not only recommended by schools and sporting industries but also by medical professionals.
Related Resource: What Types of Jobs Are There In Sports Medicine?
A sport massage therapist helps to condition the muscles of athletes of all skill levels. These trained health and wellness professionals identify the frequency and types of physical activities of their clients. They use this information to apply the proper massage techniques to various muscle groups. Athletes employ a sports medicine massage therapist to:
condition their muscles prior to sporting events.
help their bodies to recover after strenuous training and athletic performances
Sports medicine massage therapy is helpful for athletes of all abilities including:
professional sports figures,
amateur college athletes
weekend warriors
The types of clients that sports massage therapists attract greatly affect their pay scale and is often dependent upon factors like:
their level of education
experience
reputation for effectiveness within the industry
What is a sports massage therapist?  In this article, we discuss some of the general requirements to become a sports massage therapist.  We also discuss some ways a few therapists position themselves to serve higher profile clients.
Related Resource: What is an Exercise Physiologist?
What is Sports Massage Therapy?

Sports massage therapy is also known as athletic massage therapy or sports medicine massage. It's a type of therapy aimed at decreasing the tension and stress that can develop in the soft tissues of the body during sports and various exercises. Unlike some types of therapeutic massage that are performed after an activity, sports massage therapy is also performed before and during the training or activity.
A sports therapy massage can help reduce stress on the body. It can also improve athletic performance and increases endurance. Sports and massage therapy is very similar to deep tissue massage and therapeutic massage. A sports therapist massage focuses on the muscles and tissues within the body. It may cover the entire body or a specific part of the body.
What's a Sports Massage Therapist?
A sports massage therapist is a highly trained professional who helps strengthen the muscles of athletes in a variety of sports. Their knowledge helps them determine:
which parts of the body are used most in their respective sport
what techniques should be used and to which muscles
Certified sports massage therapists are not just for a specific event. Massage sports therapy is also beneficial to athletes after they complete a strenuous performance or training. They may work with:
elementary and high school athletes
college athletes
and professional sports figures
weekend warriors
Benefits of Sports Massage Therapy
There are several benefits to sports massage therapy, including:
Helps program sleep and relaxation
Increases the athlete's range of motion
Improves soft tissue function
Helps athlete recover from injuries
Helps with the routine stress from competing and training
Improves the athlete's overall performance
Helps athletes monitor their muscle tone
Improves blood pressure and heart rate
Helps decrease fatigue and stiffness
How Long Does it Take to Become a Sports Massage Therapist?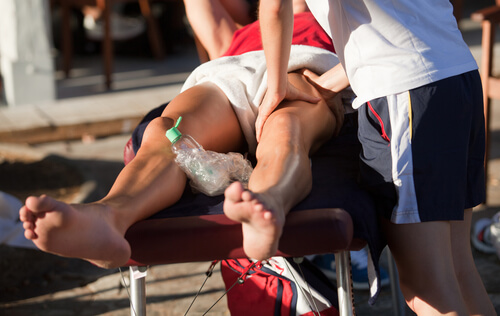 The time it takes to become a sports massage therapist varies by the program. An individual who completes an associate degree program can be finished in two years. Certificate programs can be completed in one year.
The bachelor's degree program is the most recommended program. A bachelor's degree in typically a four-year degree. Keep in mind that sports massage therapy programs require that a certain number of training hours be completed. It may take you a bit longer to complete your degree.
Education and Training Requirements
While the requirements to practice massage therapy varies by state, the typical career path begins with a degree from an accredited program. For example, an aspiring sports masseuse therapist can usually meet the education and training requirements to practice their chosen profession in most states by obtaining an associate degree in:
sports and rehabilitative therapy
sports medicine
physical therapist assistant
Students who want to enter the profession as quickly as possible should look into an intensive sports massage therapy certification program. These programs include the pertinent topics like pre- and post-sporting event massage techniques.
In order to become a sports massage therapist, candidates must meet certain sports massage therapist requirements. Each state may have its own requirements for massage therapy, but most require the individual to complete a degree from an accredited sports massage therapist school.
In most states, the aspiring sports massage therapist can satisfy the training and education requirements by obtaining at least an associate degree in sports medicine, rehabilitative therapy, or a related field. However, many employers prefer a bachelor's degree. The student may major in massage therapy with a concentration in sports or kinesiology. It's also recommended that they take a minor in physiology.
In order to earn the degree and become a sports massage therapist, the candidate is usually required to complete at least 500 hours of basic massage education. They'll also need to complete between 500 and 1,000 hours of sports massage training.
Sports massage therapy students may take courses in:
kinesiology
rehabilitation procedures
exercise physiology
Sports massage therapy certification programs may offer specialized courses that include:
Injury response
Pre- and post-sporting event massage techniques
Identification of common sports injuries
Timing of therapy
Sports massage therapists who wish to work with high-profile clients are typically required to complete an undergraduate sports management degree program. Some schools collaborate with professional sports organizations. Students have the chance to network with high-profile industry leaders and complete specific internships required for the degree. Therefore, it's very important for students to do research prior to choosing their program.
In addition to having training, it's beneficial for the student to have some experience working in settings like:
medical offices
athletic and health club facilities
chiropractic clinics
salons or spas
a massage therapy setting.
They should also possess some knowledge of the specific sport in which they wish to work.
Related Resource: What Does a Physical Therapist Do?
What Skills Do You Need to Be a Sports Massage Therapist?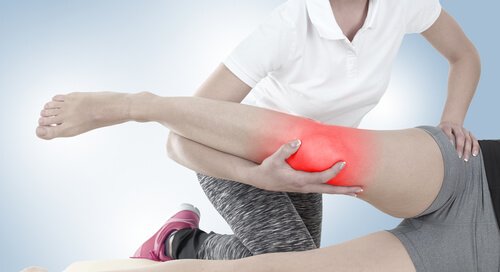 Earning a degree in massage therapy or sports massage therapy is important to become a certified and licensed sports massage therapist. However, the individual should possess other skills as well.
Good communication skills
Be a people person
Empathy
High level of professionalism
Integrity
Physical stamina, strength, and dexterity
Good time management skills
Professional Certifications and Licenses
Many states require sports massage therapists to be certified by industry recognized organizations like the American Massage Therapy Association (AMTA). This organization provides comprehensive certification and training programs that combine extensive theory with valuable hands-on learning opportunities.
Almost all states require that they be licensed by the National Certification Board for Therapeutic Massage and Bodywork. Licensed massage therapists earned an annual median salary of $43,620 in 2020 according to the Bureau of Labor Statistics (BLS). Salaries improved depending on the organization supported and the job's geographic location.
Industry Association Membership
Savvy sports therapists broaden their career options by joining professional associations like AMTA. Practitioners can join even if they did not graduate from the organizations' specialized certification (such as the national certification board) and training programs. AMTA members can find helpful resources relating to:
continuing education
trade journals
advice for small businesses
opportunities for employment by participating in local chapter events or accessing the organization's website.
While earning the required degree is important for certified sports massage therapists, joining a professional organization like the AMTO can enhance their resumes and improve their career opportunities. It can also be beneficial even if the individual didn't earn the required degree. It can offer helpful resources about:
training programs
specialized certifications
continuing education
employment opportunities
Sports Massage Therapist Salary
The sports massage therapist salary can vary greatly depending on their experience, level of education, and the type of client they work with. The BLS lists the average annual wages for both massage therapists and athletic trainers. These professionals are very similar in their work.
According to the BLS, massage therapists earned an average annual wage of $43,620. Their wages range from $22,580 to $79,150 as of May 2020. Trainers in athletics earned wages ranging from $32.980 to $75,810 with an average wage of $49,860. Glassdoor indicates that sports massage practitioners earned an average annual wage of $73,074 in the U.S. as of October 2021.
Sports Massage Therapist Jobs & Career Growth
Sports massage therapists are very much in demand today and have excellent career growth potential. Projected job growth for trainers is predicted to be 23 percent between 2020 and 2030. Approximately 7,000 new athletic trainer jobs should be created by 2030 according to the BLS. Massage therapists should experience a 32 percent employment growth during that same decade with about 46,500 new massage therapist jobs expected to be created.
Related Resource: How Do You Become a Physical Therapist?
Conclusion
The services provided by therapists are used in healing protocols and as part of conditioning regimens that increase:
muscle strength
flexibility
range of motion
The work of a therapist can give an experienced or amateur athlete a decided competitive edge. This is why many professional sports organizations retain the services of experienced, skilled therapists.
Sports massage therapists provide very valuable services to athletes. Having a therapist work on an athlete can give him or her a competitive edge, which is why they're used in so many sports. Whether it's an MMA massage therapist, an NBA massage therapist, or an NFL massage therapist, these professionals are extremely important and in demand to keep athletes, both young and old, as healthy as possible.
Related Resources: