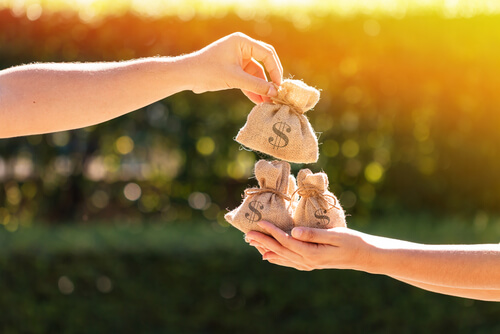 Kinesiology is a rewarding and lucrative field. Kinesiology is the study of human body movement. It is a field that requires:
education
training
certification
Kinesiology offers several different specializations. Graduates with a kinesiology degree find excellent career opportunities and wage potential.
Kinesiology professionals work in a variety of different settings. They can also take advantage of certification opportunities. Career advancement options are endless.
Related Resource: What is an Exercise Physiologist?
What is a Kinesiologist?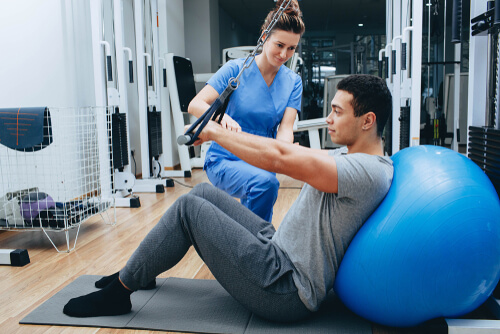 Kinesiologists are highly trained medical professionals. They treat and help prevent athlete injuries. They also work with patients with chronic illnesses or injuries that alter their range of movement. Some kinesiologists work with patients to regain and maintain physical wellness after an illness or injury.
Kinesiologists generally specialize in sports medicine or physical therapy. They work as part of a team that consists of other professionals including:
athletic trainers
social workers
dietitians
other medical professionals
A kinesiology major can prepare students for advanced training and education in areas like:
exercise science
cardiac rehabilitation
biomechanics
sport management
physical therapy
strength and conditioning
How to Become a Kinesiologist
To become a kinesiologist, you'll need to earn a degree from a program accredited by the Commission on Accreditation of Allied Health Education Programs. You can get an entry level job in the field with an undergraduate degree. Practitioners with a master's degree may have more employment options.
Getting Your College Degree in Kinesiology
A bachelor's degree is a college degree that typically takes four years to complete. Some schools offer specific kinesiology degree programs. Other schools offer a less specialized program in exercise science or another closely related area. You will take courses in areas like:
Biomechanics
Exercise physiology
Motor control
Anatomy and physiology
Kinesiology programs usually take four to five years to complete. They typically require a minimum of 128 semester hours. Some programs may require an internship to gain hands on experience. An internship or practicum experience can be a great way to experience different settings or applications of kinesiology. They can also help boost a resume. Paid or unpaid, these experiential learning opportunities can help you stand out from the competition and help you score a great job!
An undergraduate degree in kinesiology can also prepare you to sit for national certification exams. Popular certifications include:
American College of Sports Medicine's Certified Exercise Physiologist
National Strength and Conditioning Association's Certified Strength and Conditioning Specialist
In addition to coursework, the aspiring kinesiologist much complete at least 1,000 hours of clinical internships under the supervision of a registered kinesiologist according to the American Kinesiotherapy Association. Once they graduate, students are highly encouraged to take the registration examination in kinesiotherapy to obtain certification.
A registered kinesiologist salary and benefit package will likely be higher than the kinesiology average salary according to the BLS. Registered kinesiotherapists can provide a variety of treatments including:
adapted fitness and conditioning
adapted exercise for the home setting
geriatric rehabilitation
ambulation training
therapeutic exercise
Employers recognize the value in these services and pay their staff accordingly. A kinesiology majors' salary is largely dependent on their professional certifications and credentials.
Specializations
Kinesiology professionals usually choose to specialize in a specific area of interest. This specialization gives them the opportunity to gain advanced knowledge and skills that can help advance their career. Some popular specializations include:
Coaching– This option is for kinesiology professionals who want to pursue coaching as a profession. These programs offer advanced courses in areas like:
sports ethics
human performance training and development
leadership
Disabilities Studies– This specialized area of kinesiology prepares students to work with individuals with a variety of disabilities. Programs teach students specifics related to motor development and learning. Students will learn about:
adapted fitness
assistive devices and technologies
programming for children and adults with disabilities
Medical Fitness and Rehabilitation– This is one of the most popular specialization areas for kinesiology students. A specialization in medical fitness and rehabilitation is a great choice for future physical therapists or cardiac rehab professionals. Student benefit from a variety of different internship and professional development opportunities. Courses may cover areas like:
clinical exercise testing
fitness leadership
diagnostics and evaluation of fitness
Strength and Conditioning– Strength and conditioning is another popular specialization area. Students learn how to coach and oversee training programs for individuals of all fitness levels. They also gain a strong foundation in nutrition and safe training techniques. Courses cover areas like:
care and prevention of athletic injuries
sport nutrition
conditioning
strength training
Kinesiologist Salary in the United States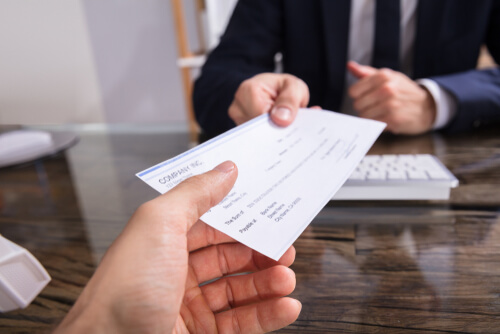 The kinesiology degree salary range is impressive. Graduates with a degree in kinesiology have the potential to earn very good wages. The U.S. Bureau of Labor Statistics (BLS) reports that exercise physiologists, which are similar to kinesiologists, have a median pay of $47,940 per year. That is the equivalent of an hourly wage of $23.05 per hour. The BLS reports exercise kinesiologists earn average annual salary ranging from $36,930 to $76,950.
Kinesiology PayScale salary figures look very similar. PayScale reports that kinesiologists, in general, earned a base salary ranging from $30,000 up to $80,000. They have an average salary of $50,203 as of February 2022.
The BS in kinesiology salary outlook is very favorable. The average base hourly rate according to PayScale.com is $21.53 per hour. That equals a $65,000 annual base salary.
Entry level positions pay considerably less. As illustrated below, the kinesiologist salary range for several popular positions is rather large.
Certified Athletic Trainer: $35,000/year to $68,000/year
Strength and Conditioning Coach: $28,000/year to $41,250/year
Personal Trainer: $23,000/year to $70,000/year
Since salary rises with increased education and experience, you can expect more experienced kinesiologists to make more money.
Where Are the Jobs in Kinesiology?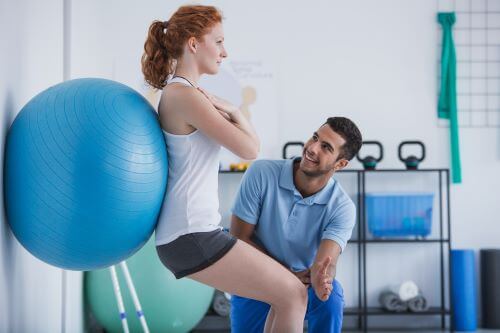 While kinesiology jobs are available throughout the country, there are some states that have a higher employment rate. The states with the highest employment levels for kinesiology professionals are:
Texas- 630 jobs
Michigan- 510 jobs
Florida- 400 jobs
Illinois- 370 jobs
Colorado- 360 jobs
Metropolitan areas typically have more jobs for kinesiology professionals. The metropolitan areas with the highest employment level for kinesiologist professionals are:
Chicago- 250
Detroit- 240
New York- 240
Dallas/Fort Worth- 210
Philadelphia- 180
What Affects Wage Potential for Kinesiologists?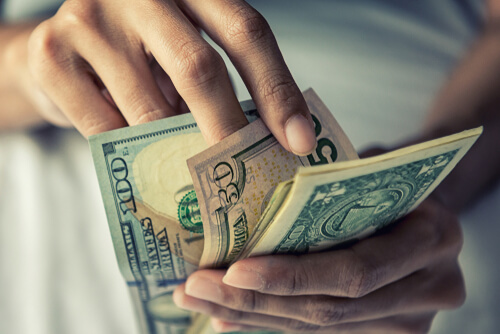 There are several factors that can affect kinesiology jobs salary. The higher the degree level, the higher the salary potential. Those with a graduate degree will typically find higher-paying jobs than someone with an undergraduate degree. They'll also find a wider variety of opportunities available, which will equate to a higher wage potential.
Other factors affecting the salary potential include:
the amount of experience
certifications obtained
the area of specialization
employer
geographic location
The Top Paying Industries for Kinesiologist Professionals
Kinesiology professionals are found in a variety of different industries. After all, that's part of the appeal of the field! Of course, salaries will vary depending on if the job is entry level or a good fit for an experience professional. The top paying industries for kinesiology professionals are:
Federal Executive Branch- $80,630 annual mean wage
Colleges, Universities, and Professional Schools- $67,580 annual mean wage
Management of Companies and Enterprises- $57,330 annual mean wage
Outpatient Care Centers- $55,500 annual mean wage
Specialty Hospitals- $54,210 annual mean wage
The Top Paying States for Kinesiologists
You might be asking the question, "How much does a kinesiologist make in the top paying states?" The top paying states for kinesiology professionals are:
California- $76,040/year
New York- $65,450/year
Connecticut- $63,770/year
Minnesota- $62,350/year
Massachusetts- $62,230/year
Top Paying Metropolitan Areas for Kinesiologists
Kinesiologists working in larger cities or metropolitan areas usually earn higher wages than those in small rural areas. They make more than average and enjoy more employment opportunities. The top paying metropolitan areas for kinesiology professionals include:
Los Angeles- $76,450 annual mean wage
New York- $64,960 annual mean wage
Colorado Springs- $63,500 annual mean wage
Minneapolis/St. Paul- $63,440 annual mean wage
Boston- $62,460 annual mean wage
Related Resource: Top 6 Online PhD in Sport Management
Putting it All Together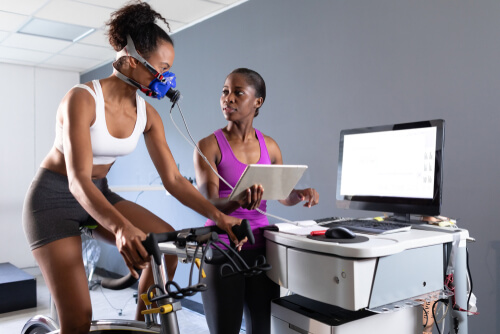 The Bureau of Labor Statistics reports that exercise physiologists should experience an employment growth of 13 percent during the 2020-2030 decade. This should result in about 2,400 new jobs created in this field by 2030. Individuals with master's and graduate degrees in kinesiology should find:
job growth
rewarding work
very good salary potential
Related Articles: