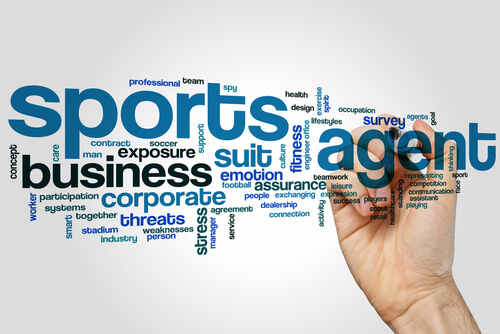 What Does it Take to Be Competitive in the Job Market?
Working as a sports agent is an extremely fulfilling career. Most sports agents get into the industry because they have a true passion for all things related to sports. Sports agents need to work hard in order to be successful. The reward of their effort is well worth it.
Those who adore sports and have an acumen for business can thrive as sports agents. They have the ability to improve and protect the lives of their clients. They also get to immerse themselves in a sport that they love. Becoming a sports agent does not happen overnight. The most successful sports agents work for many years and for long hours to become the best at what they do. You might be wondering how to become a sports agent. Becoming a sports agent usually starts with a love of sports and requires a college degree.
Related Resource: What Types of Jobs Are There In Sports Medicine?
What Do Sports Agents Do?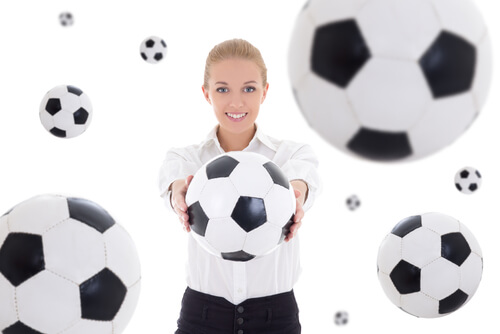 Sports agents are responsible for managing the careers of athletes. They also represent their clients and help them reach a financially rewarding agreement in their contract.
Like a talent agent might assist the career and life of an actor or performer, a sports agent will help an athlete grow their career and earn the most money for their time spent on the field. A sports agent is the athlete's most important representative during contract negotiations. The agent may also act as the point of contact in public relations and during talks of sponsorships.
One of the truly valuable services a sports agent offers a client is the assistance offered during an athlete's teen years. Many athletes begin their professional careers while they're still teenagers or in their early 20s. The maturity and expertise of an agent may be the only person who can help guide a young athlete to a prosperous future where they are valued and paid accordingly by their sports teams, sports organization, or sponsor.
The main responsibilities of sports agents may include any or all of the following:
Negotiating contracts, bonuses, and salaries
Promoting their athlete to potential sponsors
Understanding the nuances and details of their athlete's sport
Creating a professional network for their athlete
Accumulating data on their athlete's professional career
Setting up and conducting promotions on their athlete's behalf
Maintaining their athlete's financial health
Some sports agents will delegate certain responsibilities to employees who are better equipped to assist the athlete. For example, a sports agent may combine forces with a financial advisor, accountant, or other finance professional who can ensure the future financial health of their athlete.
According to the American Bankruptcy Institute, almost 16 percent of players in the National Football League (NFL) file for bankruptcy within 12 years of hitting retirement. The advocacy of a sports agent and a financial advisor may be the only people standing in the way of a future bankruptcy for a professional athlete.
Related Resource: What is an Athletic Trainer?
How Much Money Do Sports Agents Earn?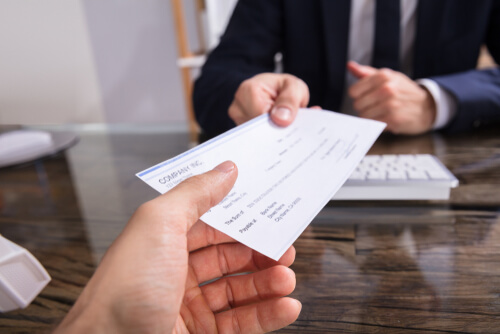 The amount of money a sports agent earns depends on how successful his clients are or how many clients he has. Sports agents make their money by taking a chunk from a client's final contract. On average, a sports agent usually makes $40,000 to $100,000 a year, but extremely successful agents can actually become millionaires.
According to the Occupational Employment and Wage Statistics page on agents and business managers from the Bureau of Labor Statistics, the mean hourly wage for agents is $47.15, with the mean annual wage sitting at $98,070. Top-performing agents can easily eclipse $190,000 per year in earnings. Some of the highest-earning sports agents live in New York, Tennessee, Texas, Florida, and Illinois.
Related Resource: What Public Relations Jobs in Sports are Available?
Is This Career Right For Me?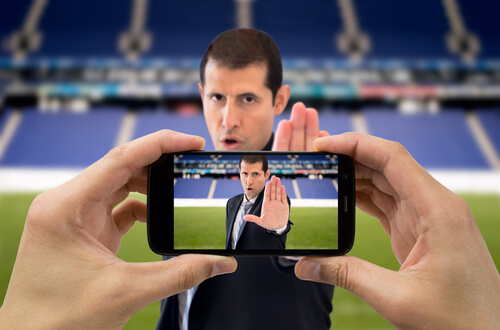 It takes a special type of person to become a sports agent. The ideal candidate for this line of work is passionate about sports and is good around people. A person who wants to be a sports agent should also have a good work ethic and plenty of patience. On top of that, agents need to be confident and have an assertive personality. Sports agents also need to have killer negotiation skills so they can score a good deal. Finally, having good communication skills is crucial.
How Do You Become a Sports Agent?
Becoming a sports agent takes plenty of hard work and dedication. First and foremost, if you plan to be a sports agent, you'll definitely need to pursue higher education. On average, most sports agents need to have at least a Bachelor's degree. The most beneficial courses to take for becoming a sports agent include marketing and business management.
Once you have finished your bachelor's degree, you need to understand how the sports industry works. The best way to gain experience is to take on an internship. Although you don't get paid during your internship, you will gain important knowledge that will help you launch a successful career.
After finishing your internship, you can get a job at a popular agency. Joining an agency is a superb way to start your career because you can gain even more industry experience. You will also get exposure with prospective clients. When searching for an agency, you need to ensure that the company has a positive reputation and plenty of clients.
Important Skills For Sports Agents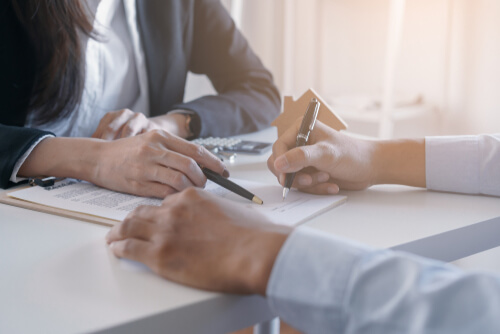 Sports agents must wear many hats. Their agent jobs don't end after a contract is signed and their athlete takes the field. Sports agents must advocate for their clients in many facets of everyday life. The most successful sports agents work endlessly to ensure the health and safety of their athletes. Sports agents must be willing to work strange hours that may coincide with the crazy schedule of a professional athlete. They also need to find a home in a traditional office environment.
At the core of an athlete's success is a good contract. There is no more valuable asset to an athlete than a sports agent when contract negotiations are on the line. A successful sports agent will possess incredible negotiation skills and have an in-depth understanding of every line of a standard contract. Not only does this mean a sports agent must get an education in contract negotiation and similar topics, but they must also develop a forceful personality for the contract negotiation process.
Another important skill for a successful sports agent is a deep understanding of the sports that their athletes play. For example, a sports agent for a professional football player must understand things about the average player such as:
how long the average career lasts
common injuries that might occur
how an athlete's contract can help when the athlete is forced to retire early or take a break from competitive play
Sports agents must also understand how promotion works. They need to present their athletes in a positive way to potential sponsors and to the public. Some sports agents work just as hard on public relations for their clients as they do in contract negotiations. After all, some of the most impressive earnings for a professional athlete may come from the partnerships the athlete has with sponsors and advertisers.
Required Education For a Sports Agent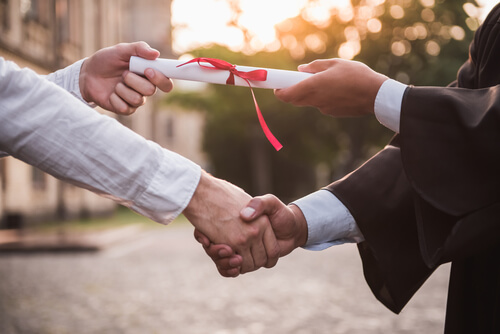 It is fairly rare for a sports agent to enter the profession without the benefit of some formal training. That training may come in the form of an internship or time spent as an athlete in primary school, but the best opportunity a future sports agent has for success is entering a bachelor's degree program for sport management or a similar area.
Sports agents must have knowledge of many topics like:
contracts
promotions
sports
Formal training in these areas can help the future sports agent master every facet of the average sports agent's list of responsibilities. Sports agents degrees might include:
sport management
business with an emphasis in sport management
sports business
kinesiology with an option in sport management
business administration
Perhaps the most popular degree for sports agent professionals is in sports management. Classes in a sport management program may focus on areas like:
facility management
sports sponsorships
corporate sales
risk management
The curriculum may also cover:
sports broadcasting
financial operations for various sports organizations
sports advertising
fundraising
While pursuing a degree, a sport management student may benefit from guest lecturers who visit the campus. They can also pursue internships with local sports organizations.
Advanced Education and Professional Skills For Sports Agents
Some sports agents pursue professional degrees or advanced degrees in targeted areas like law, business, and sport management. For some sports agents, one of the strongest skills they can build is knowledge of the law. A law degree can offer exceptional benefits during contract negotiations and other legal wranglings that may occur in the sports world.
If an athlete is injured, one of their most important advocates may be the sports agent. They can use the power of the law to ensure their client is taken care of by their professional sports association. Similarly, skills in business may help a sports agent help a client reach the pinnacle of the sports world with sponsorships worth millions of dollars during the athlete's career.
Recommended Preparatory High School Classes and Experiences For Sports Agents
The best time to start preparing for how to become a sports agent is during high school. Participation in team sports and individual sports can help the future sports agent form a true and deep appreciation for the lives of athletes. A sports agent may be able to form stronger relationships with clients when there is a shared experience in the sport. For example, an agent who represents NFL players may benefit from playing high school football.
In addition to participating in sports, sports agents may also benefit from getting involved in supporting roles like those of assistant coach or team intern. These roles can help a sports agent understand the nuances of playing a particular sport. On top of that experience, students may also consider how certain types of classes might help in the future. For example, an economics class in high school might help a future sports agent get a solid foundation for additional business classes in college.
Classes and Curriculum in Sport Management Programs
No sports agents degree program is exactly like another. You'll need to conduct some research on different sports programs. This can help you choose the most beneficial school that aligns with your career goals. Some sport management programs may offer a degree in business with an option to pursue a sport management specialization. Other programs may focus solely or fully on sport management.
General education classes you might take in a sport management or sport business program include:
Public Speaking
Economics
Statistics
Communication
Specialized classes in sport that may be part of the curriculum include:
Sport Finance
Sport Law
Sport Event Administration
Students may learn how topics like media and marketing intersect with the role of a sports agent. A sport agent degree can also provide insight in how specific areas like human resources and sports facility management impact the sports industry.
Most sport management and sport business programs offer students the option to enroll in an internship. Some sports agent degree programs require that the student complete an internship to earn a degree. These internships may take place on campus within one of the school's sports environments. They might take place at a professional sporting venue or within a business dedicated to sport like a sports advertising agency. In the journey of how to become an agent for sports, an internship is an invaluable experience.
Focusing on a Particular Sport as a Sports Agent
A future sports agent may have a passion for a particular sport and will gravitate toward representing individuals who play that sport. In-depth knowledge of a sport may help a sports agent remain dedicated and knowledgeable about all the important events that may happen in a professional athlete's life. However, there are no requirements for sports agent knowledge of 100 percent about every sport their athletes play.
For some sports agents, their knowledge comes naturally due to participation in the sport while in high school. For others, a love of sport comes primarily from the spectator side of the experience. In either case, a budding sports agent will want to spend time learning about the full experience a professional athlete might have as a member of a team or as a solo performer. There is a lot to learn – on and off the field – in how to become a sports agent.
Some sports agents will focus on representing clients who are part of a particular industry like:
Major League Baseball
the NFL
an extreme sport like BMX or motocross events
Other agents will have clients who play in many different sports that may range from former Olympians who once participated in swimming to players in the "majors" like:
baseball
football
basketball
hockey
The more knowledgeable a sports agent is about a particular sport, the better equipped they'll be to offer advice to their athlete and advocate on their behalf.
Do Sports Agents Need a License?
There is no standardized, worldwide, or nationwide licensing organization for sports agents, but there are some specialty sports agents requirements for agents who work in certain fields or who have clients who play for certain sports organizations. For example, agents who want to represent players in the NFL must be approved by the National Football League Players Association (NFLPA) and gain NFLPA Certification before representing an NFL player.
Sport agent requirements for NFLPA Certification include:
a non-refundable fee of $2,500
an undergraduate and post-graduate degree from an accredited university
a successful background check
Agents who wish to be certified must also attend a two-day seminar, as well as complete a multiple-choice examination. To pass the exam, agents must understand topics like:
the salary cap
player benefits
substance abuse in sport
other important NFL player topics
When a sports agent begins to pick up clients for representation, it's essential to check with various sports organizations to determine whether those bodies require certification or licensing. Further, there are some states with rules in place for things like professional liability insurance. Some states require individuals operating as sports agents to obtain a business license in their home city or state.
You might be wondering how to be a sports agent who owns their own company or freelances. If you prefer to have your own company or work on a freelance basis, you'll need to get a certification. Once you are finally certified, you can set your rates. On average, the majority of agents ask for 4%, but agents with plenty of experience ask for 10%. In some cases, agents ask for an hourly fee instead of a percentage from a deal. When starting your career, it's best to avoid overpricing your services. As you gain experience, you can bump up your rate.
Related Resource: What Can I Do with a Golf Course Management Degree?
Sports Agent Jobs For eSports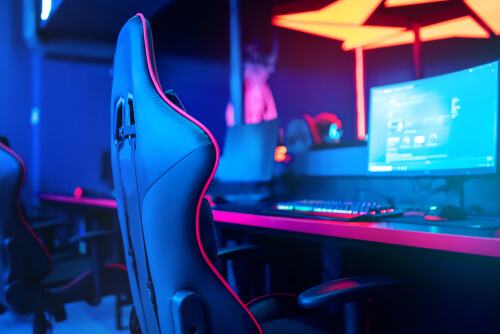 Most people don't think about e-Sports when they think about sports representation. Players who participate in eSports benefit from sports agents as much as players in traditional sports like baseball and football. An e-Sports agent might be a great choice for someone with a deep love of eSports but without the personal skills to ascend the virtual podium.
There are professional agencies that only represent eSports players. There are highly successful eSports teams competing all over the world who have agents representing them. These agents perform all the same duties as a traditional sports agent including:
contract negotiations
merchandising
promotions
Conclusion
All the experience, gumption, and determination in the world can't help a sports agent who doesn't consider the relationships they have with their clients as their most valuable asset. Developing a good relationship with clients is one of the best tools an agent has to become a force to be reckoned with in the sports world. Endless dedication and zeal for one's client ensure that a sports agent can help a player enjoy a safe, profitable, and enjoyable career and retirement. The industry is as cutthroat as any, but those who are dedicated will survive and thrive with their clients at their sides.
Related Resources: