Sports is also a big business. According to Global Sports Matters, there are 106 individual sports franchises in various countries in the world with a minimum value of $1 billion. Some American sports franchises that meet this threshold include the Dallas Cowboys, New York Yankees, the Los Angeles Lakers, and Los Angeles Dodgers. Sports leagues, such as Major League Baseball, the National Football League, and the National Basketball Association, generate tens of billions of dollars each year.
The Athletes
These multi-billion-dollar values and revenues that teams and leagues generate could not be possible without the athletes. Coaches and scouts in all sports travel around the country looking to identify new talent who can make an impact in their chosen sport. High schools, colleges, and the travel ball circuit are popular places where coaches and scouts can find new athletic talent. Occasionally a franchise team will have an open tryout where the team can observe talented athletes that have been overlooked by other coaches and scouts.
Sports Agents
Sports agents also search for talented athletes, but their role is different from a coach or scout. Sports agents do not work for or represent a sports franchise. Sports agents represent the athletes. These agents have a specific role in negotiating a contract between a sports franchise and the athlete the agent represents. Sports management is a field that was once dominated by men. There are now more women working as sports agents than ever before due to the increasing number of women playing professional sports.
Sports agents must follow strict rules about representing athletes. They cannot help amateur players, like high school and college athletes, sign endorsement deals. Agents also cannot help Olympic athletes sign contracts and accept money to play in Olympic events, including Olympic qualifying athletic events. Sports agents can only help athletes at the professional level get the best contracts and endorsement deals.
Form Relationships
Forming relationships with the athletes is one of the most important things a sports agent can do, according to Forbes Magazine writer and sports attorney Leigh Steinberg of Steinberg Sports and Entertainment. These relationships let the agent learn more about the athlete and what the athlete prioritizes. They also need to form relationships with high school and collegiate coaches and scouts who can provide the agent with information about an athlete. This first-hand information is vital to the success of a sports agent because it allows them to negotiate the best deals when the athlete turns pro.
Sign New Players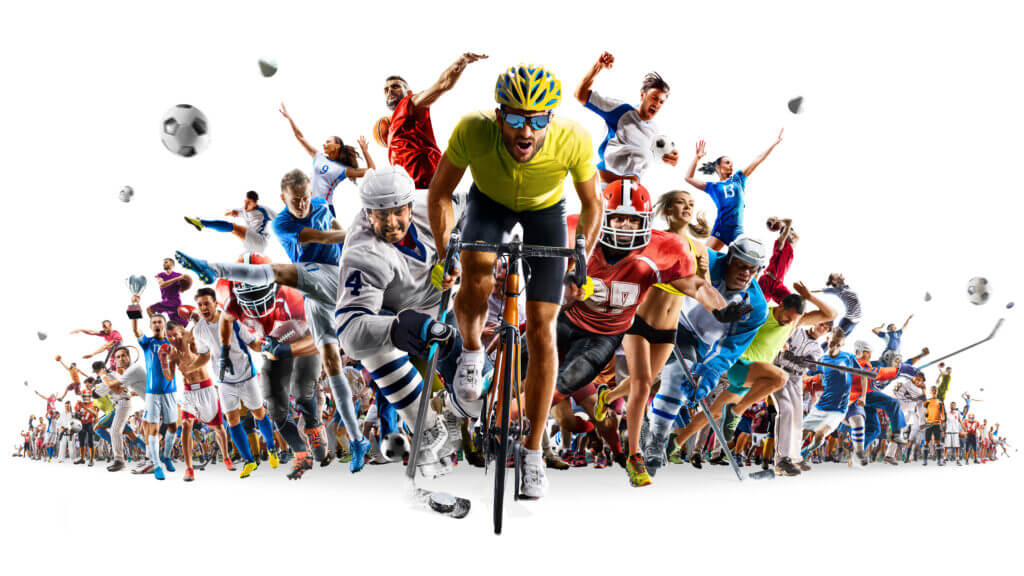 The Tom Cruise movie "Jerry Maguire" entertainingly shows the troubles an agent can go through when signing new players and retaining existing players. Sports agents must stay on top of the hottest news in sports to find new players who can become potential clients. They will fly across the country and the world to meet with athletes.
Agents need to know how to be presentable to the athletes to convince them to sign with them. They can spend hours meeting with these players to convince them that they can get them the best possible contract and endorsement deals. Agents also spend time with the athletes' families every day to convince them that they represent the interests of the athletes and have the athletes' best interest at heart.
After meeting a player's family, an agent will work harder at helping the player get the best possible contract deal. Sports agents should prepare players for what comes next after they sign a contract. An athlete typically stays with one agent during their athletic career. Even after the athlete retires from professional sports, an agent will help them look for coaching jobs or jobs as sports analysts and broadcasters.
Negotiate Salaries
Salary negotiations are another one of the many items on the list of what a sports agent does. It becomes a big news story whenever an athlete signs a blockbuster contract. In 2019, Damien Lillard of the Portland Trailblazers signed the largest contract in NBA history with a six-year $257 million deal. Also in 2019, Mike Trout of the MLB's Los Angeles Angels signed one of the largest sports contracts with a 12-year $430 million deal. Patrick Mahomes of the NFL's Kansas City Chiefs in 2020 signed a 10-year $450 million contract, which set a new sports contract record. The person who helped negotiate the contract for Patrick Mahomes was Leigh Steinberg.
Most athletes will not earn this much money, but many can make millions of dollars in contracts and endorsement deals. None of this can happen without a good sports agent, which is why athletes never represent themselves in negotiations.
A good sports agent will promote the athlete and raise their public profile to increase their market value to sports teams and companies. An agent will look at what a player is asking for and what a team will offer and negotiate a deal that will make both sides happy. During tough contract negotiations, an agent might look at offers from other teams to help get the best deal for their client.
An agent will negotiate endorsement deals for a player with one or more companies. Using athletes is a popular way to advertise products. Athletes can endorse a wide range of products, including sports equipment, clothing, clothing accessories, food, automobiles, technology, and a lot more.
Endorsement deals also come with a lot of obligations for the athlete. During the length of the contract, the athlete becomes a representative of the company. The athlete makes guest appearances at many public events and promotes the company's products wherever they go. Endorsement deals are so lucrative that some athletes can make as much or more money endorsing products than they can earn playing their sport. A good sports agent can make this happen.
How to Become a Sports Agent
After looking at what a sports agent does, you might think about making it your career. The good thing about becoming a sports agent is that you do not have to have played organized amateur or professional sports. You do not even need to have any athletic skills to become a sports agent. Yet, it is to your advantage if you have some experience playing organized sports. This experience will give you an understanding of what athletes go through to get to the top.
The first step to becoming a sports agent is to earn a bachelor's degree. You can get a degree in any field, yet it is best to get a degree in business, finance, marketing, or economics with a focus on sports management. There are two areas of sports management. Some sports management programs focus on the business of sports, and other programs focus on areas such as sports facilities and exercise management. You want to be in a program that focuses on the business of sports.
While you are working on your bachelor's degree, you should find internship opportunities with a sports agency. An internship will provide you with some inside knowledge on how sports agents work. An internship will also provide you with networking opportunities that can give you an inside track on job openings.
During your internship, you will likely receive information on becoming a licensed and registered agent in your state. A license will make you more marketable to sports agencies who are looking to hire new agents. Plus, states and most professional sports leagues require sports agents to have a license. Licensing requirements vary by state, but it always involves a background check and registration fees.
The next step is to attend law school. Law school is an excellent training ground for a future sports agent because you will learn a lot about contract law and how to negotiate. Negotiating contracts is your primary role as a sports agent. You should focus your studies on sports law or sports management. If your law school does not offer these programs, then entertainment law or entertainment management will be a good substitute. After law school, you will need to pass the Bar Exam so you can work as an attorney and represent your clients in court if necessary.
If you choose not to go to law school, then it is highly recommended that you go to graduate school to obtain a master's degree. A master's degree program in Business Administration can provide you with the leadership knowledge you can use to advocate and negotiate the best deal for your client. MBA programs also have plenty of internship opportunities that you can take advantage of to gain experience in the industry.
A Career as a Sports Agent
A major part of your career as a sports agent is to have a stable base of clients that you can represent for the duration of their active careers. Athletes will retire or leave sports for a variety of reasons. You need to constantly recruit new clients to maintain your business and level of income. These new clients can be amateur athletes who are looking to turn pro and do not have an agent, or they can be professional athletes who are looking to change agents or agencies.
Many athletes have big personalities, so you need to be personable and demonstrate some charm and charisma to win these athletes over as clients. Having a strong professional reputation is important to have in the sports management industry. Other key characteristics you need to be a successful sports agent include:
• Strong negotiating skills
• Expert knowledge of at least one sport and the sports industry
• Excellent sales and promotion skills
• Ability to network and communicate with people across different sports and cultures
• Ability to collect and analyze statistics
Work Environment
Much of your work as a sports agent will be in an office environment. You are also required to do a lot of traveling around the country to meet with athletes that you are trying to recruit as potential clients. Many athletes who play sports in America come from other countries, so you may need to travel abroad if you hear of talented athletes in other countries. Thanks to modern communication technology, you can work from anywhere, but you should be based in an area of the country where you can find a lot of athletic talent. These areas include:
• Large metropolitan areas like Los Angeles, New York, Chicago, Houston, or Miami
• Cities with one or more professional sports teams
• Areas with a Division I NCAA university
• Warm weather states like California, Arizona, Texas, or Florida where athletes can train outdoors year-round
Being a sports agent requires you to work long hours, including evenings and weekends. As a new agent, you will need to work for an agency for a few years to learn everything about the business. As you gain more experience, you can choose to stay with the agency, join another agency for better opportunities, or you can start your own sports agency. Also, you will rarely be in the spotlight as a sports agent. Almost everything you do will be behind the scenes while the athlete takes the spotlight.
Salary and Job Outlook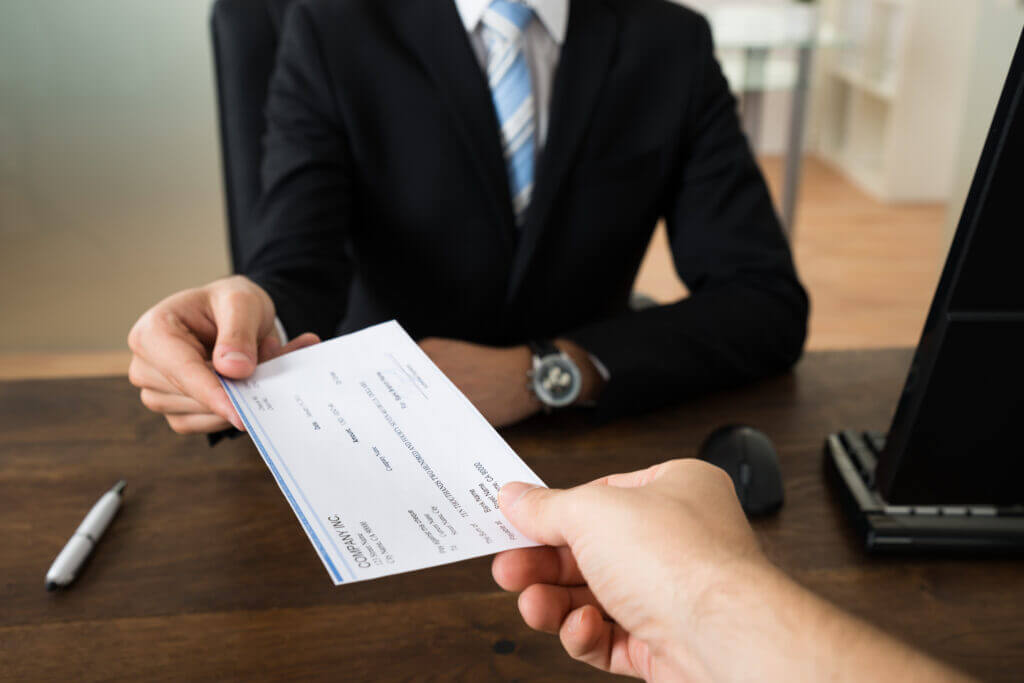 Most sports agents earn a commission-based income based on the percentage the agent charges for every contract agreement they broker for the athlete. There are limits to what a sports agent can charge depending on the sport. For instance, The NFL and NBA limit charge to 3-percent of a player's contract. MLB and the NHL do not have limits to what a sports agent can charge per signed contract.Scott Boras is one of the highest-paid MLB sports agents in the country. According to Chron.com, Scott Boras earned $108.3 million on over $2 billion active player contracts in 2017. Most agents will not make this amount of money, but they can have a good income. The U.S. Bureau of Labor Statistics lists the average annual income of a sports agent at $102,070. The BLS expects a 12% job increase in this industry through 2029.
The most important aspect of being a sports agent is acting in the best interest of your clients. If an athlete gets a feeling that you are only looking out for yourself, then they will not be your client. Before you decide to become a sports agent, you should carefully research this career field.
Other Articles of Interest:
Top 20 Sports Law Programs 2021
25 Best ROI Sports Management Degree Programs (Bachelor's) 2021
25 Best Online Sports Management Degree Programs (Master's) 2021
Top 30 Sports Management Degree Programs (Bachelor's) 2021
Top 10 Sports Management Degree Programs (PhD) 2021
What is a Sports Massage Therapist?