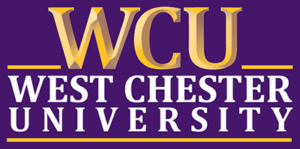 West Chester University Sports Management Programs
West Chester University appears in our ranking of the 50 Best Bachelor's in Sports Science Degree Programs (Campus).
The Department of Kinesiology at West Chester University offers both undergraduate and graduate degree programs for exercise science, kinesiology, and sports management majors. It offers a Bachelor of Science in Exercise Science that helps students understand the basics behind how and why the human body works and the effects of exercise. A chiropractic concentration is available for those who want to become chiropractors, but students can pick a concentration in physical therapy. The exercise science concentration includes courses such as First Aid for Health Professionals, Kinetic Anatomy, Fundamentals of Group Exercise and Resistance Training and Exercise Prescription. A degree in health and physical education prepares undergrads for working as athletic coaches and trainers as well as physical education teachers.
West Chester University offers more options for graduate students, including its Master of Public Administration with a Certificate in Sport Management and Athletics. The public administration core includes Policy Analysis and Program Evaluation, Foundations of Public Service, Public Sector Organization Theory and Public Budgeting and Finance. Students will also complete the sport management and athletics core, which includes four courses such as Gender Equity and Sport Law and Facility, Event and Risk Management in Sport. Those in this program must also do two internships.
The Master of Science in Exercise and Sport Science is another program that management majors may find appealing. It includes concentrations in applied sport performance, clinical exercise physiology and sport and exercise psychology. Students will take 15 credits of concentration classes that can include an internship and the six courses that make up the exercise and sport science core. Those classes include Concepts in Sport and Exercise Science and Research Methods in Health, Physical Education and Recreation.
Students who want to work as teachers often apply to the university's Master of Science in General Physical Education program. It requires that students do internships in schools close to the university's campus and that they develop skills that help them relate to and work with their own students. Students can also earn two certificates from the university. A certificate in sports management and athletics can go along with any degree program. Its adapted physical education program goes over the issues associated with working with children and others who have special needs. This program includes classes such as Assessment and Development of Individualized Programs, Inclusive Practices in Physical Education and Physical Activity for Individuals on the Autism Spectrum.
Related Resource: Can I Earn a Specialized Sports Marketing Degree?
About West Chester University
Located in West Chester County, West Chester University is around 30 minutes away from Philadelphia. A small school opened in the county in 1812 and later became the West Chester Normal School. The university claims its date of establishment as 1871, which was when the normal school opened. Once the normal school switched to a four-year school, it became the West Chester State Teachers College and then West Chester State College. This later name change coincided with the new curriculum adopted by the college. Now called West Chester University and WCU, it offers a range of study abroad and research opportunities for its more than 17,000 enrolled students.
West Chester University Accreditation Details
Though the kinesiology, exercise science and sports management programs offered by WCU do not have program accreditation, the accreditation the university has applies to each one. That accreditation came from the Middle States Commission on Higher Education (MSCHE) and lets prospective students know that the university offers full degree programs that will assist them in their later studies and jobs. WCU can award financial aid packages and grant degrees to all of its students because of its MSCHE accreditation.
Related Resource: What Are the Best Classes for Sports Management Majors?
West Chester University Application Requirements
WCU offers applications for first-time college students, transfer students, and graduate students. Once the student picks the right application, he or she can create an account and work on it. This account lets students double-check their work to make sure the university receives all the required information from them. The average incoming freshman has a grade point average of 3.38, a class ranking in the top 60% and a score of 1120 on the SAT or 24 on the ACT. WCU requires an official SAT/ACT score and a transcript from each student. This transcript must show that the student took three years of social science, math, and life science classes, including Biology and Chemistry and four years of English classes. The university recommends that students take at least three years of a foreign language too.
Students applying to most of the university's graduate programs in kinesiology and related fields must have a GPA of at least 3.0 in their majors and a 2.5 or higher cumulative GPA and a transcript that shows the student took Anatomy, Physiology, Statistics, Kinesiology and Exercise Physiology as an undergrad. The department will only accept those who have a bachelor's degree from a regionally accredited university or college in either exercise science or a similar field. Once the student completes and submits an application, he or she can submit an official GRE score and letters of recommendation. WCU also requires a goals statement to see if the goals the student has will align with the program.
Related Resource: Do I Need a Degree in Sports Journalism to Become a Sports Journalist? 
Tuition and Financial Aid
WCU estimates that full-time undergrads will pay $23,900 a year as a Pennsylvania resident or $35,700 a year as a nonresident. This includes room and board fees that add more than $6,500 to their costs each semester. Part-time students will pay $322 to $805 per credit hour based on whether they live in Pennsylvania or another state. All graduate students, including those who do not reside in Pennsylvania, pay $516 per credit hour for tuition alone. Once the university adds all its fees, those students pay $670 per credit hour.
Any student applying to the university can submit the FAFSA and pick WCU as the university they will attend. The university will base the aid that students get on how much their families can help and the amount of money that they or their families make. Packages for undergrad can include a job at the university, grants, loans, and scholarships. Graduate students usually get loans from the federal government, but they can also use alternative loans and scholarships too. All the kinesiology and sports management programs at West Chester University offer students the chance to apply for financial aid.
Related Articles: