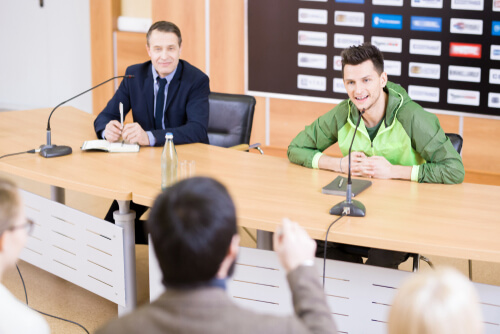 Sports journalism is changing, and modern writers must have some technical skills. Gone are the days are of old newspaper men who sat around smoky press rooms in funny hats. Today, sports journalists:
use new media
communicate with readers in print and online
work to produce real-time news clippings as quickly as possible
Many sports journalists actually begin their career in high school, reporting highlights of sports and activities in the school newspaper or social media.
If you want to land a great job working in sports journalism, then you have certain educational options at your disposal. There is no one degree field that will guarantee a job as a sports journalist though a few will give you an advantage over the competition.
Related: Top 15 Best Sports Management Degree Online Programs
The merits of English or journalism degrees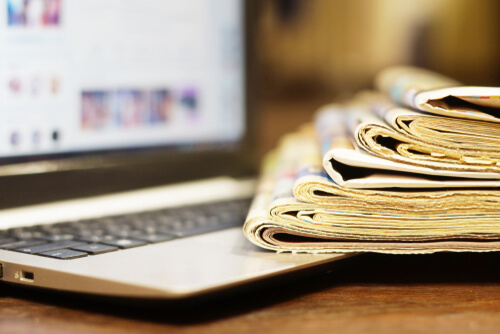 As you prepare yourself to dive into sports journalism, many people will tell you that it's best to study either English or journalism. These are the traditional tracks.  They are good choices for people who are certain of what they want to do.
An English degree program will be more literature intensive, while a journalism degree will teach you the mechanics of writing. Though English degree holders will have been exposed to a tremendous amount of writing in their four years, the biggest benefit of this degree is the time spent buried in books. Good writers typically craft their skill more through reading than through writing. A degree in journalism will help a young sports reporter learn how to properly structure their work for the newspaper form.
Narrowing the focus
A degree in sports journalism is the most direct path to a career as a sports journalist.  Schools that offer a sports journalism major typically incorporate professional experience into their program.  The best sports journalism programs offer internship and professional networking opportunities.  Students might work for radio or television stations on campus or manage social media accounts.  Sports journalism courses might include:
News Writing
Sports Reporting
Online Reporting and Production
Radio Broadcasting
Sports journalism majors are well positioned to work in as sports journalists after graduation.
Diversifying with a communications degree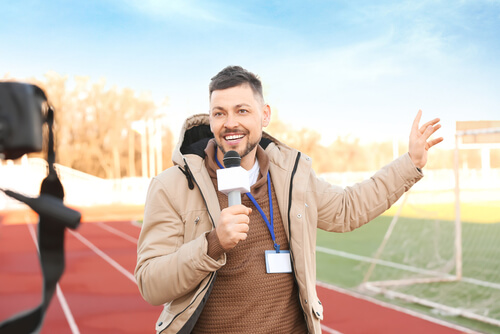 Many young journalists go into sports writing with a communications degree. The upside to this degree is that it provides more exposure to various skills. As a modern sports journalist, you will have to do more than just sit around and write. You will need to know how to interview:
players
coaches
team personnel
In addition, you may be asked to use certain forms of new media to produce content. Most young writers gain experience through campus media outlets or work for a small paper.  Those organizations typically have limited budgets. If you can learn how to use a camera or film a video report, then you may become more valuable to a potential employer. You could work in exciting areas like:
sports reporting
sports broadcasting
public relations
sports media
History and research-intensive degree fields
One of the keys to being a good sports journalist is having a good nose for the story. History degree programs teach people to appreciate characters and great stories from history. These degree programs also require students to do research. As an added bonus, history degrees are writing-intensive at most universities, giving you the opportunity to learn literary skills along the way.
If you attend a good school, then you will likely be asked to complete a history thesis in order to graduate. This will give you a chance to explore some aspect of history, and it will provide you with valuable experience interviewing various people. This training can be invaluable to a person who wants to land in the world of sports journalism.
Either go very specific or go very broad
People looking to break into this field should follow one important piece of advice. With your degree, you should look to go either very specific or very broad. Some schools offer a sport journalism degree.  Sports journalism colleges may offer programs at the bachelor's and master's degree level.  A sports journalism degree might be the best choice if it's available.  Otherwise, you will want to earn a degree that gives you a broad number of skills that you can apply to your craft.  A degree in English or communications with elective sport journalism courses can provide students with the knowledge and skills they need to be successful.   While creative writing programs might seem like a good idea. The problem with these is that they fail to provide the practical skills required by the job. If you go with one of the suggestions mentioned above, you can't go wrong.
Related Resources: