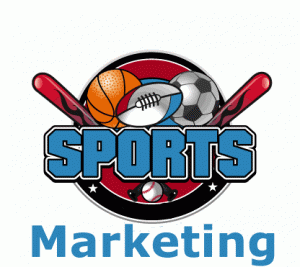 Can I specialize a marketing degree in sports marketing is a question for many students who are interested in a career in the world of athletics. The answer is absolutely. Sports marketing is an important subset of the marketing field that focuses on the promotion of sports teams, sporting events, and closely related products and services. Read on to learn more about the field of sports marketing and what this degree entails.
Colleges to Consider for Sports Marketing
There are several well-established and highly lauded bachelor's programs for sports marketing in the United States, out of a total of 629 programs in 49 states. Good choices include Indiana University, which has a kinesiology, sports marketing, and management program that allows students to gain real-world experience at one of the many local pro sports franchises; Full Sail University in Florida, which has a direct partnership for internships and recruitment with ESPN; and Xavier University, located in the Cincinnati area which is a top national market for a variety of sports.
Sports Marketing Curriculum
Most sports marketing bachelor's degrees include much of the same coursework as other types of marketing degrees. However, students in this major will also take courses specifically in sports law, sports in society, and other programming that is directly related to the field of athletics. Sports marketing students are strongly encouraged to pursue internships, which are a great way to make connections, a crucial part of success in this highly competitive field.
Careers in Sports Marketing
A bachelor's degree in sports marketing can help prepare you for a variety of fast-paced positions in a range of fields within athletics, including advertising, sales, event management, merchandising, public relations, research, facilities management, hospitality, and sports management. Your education, aptitude, and interests will help you decide on the aspect of sports marketing where you'd like to focus your career. In addition, professionals in this field usually stay in entry level positions for several years, which gives you a good opportunity to learn the strengths and weaknesses of a job and allow you to better focus your career path.
Related Resource: Sports Facilities Director
Helpful Qualities for Sports Marketing Professional
Because this field is quite competitive, it's helpful to know what personal and professional qualities you should cultivate for success in this field. Employers value attention to detail, creativity, the ability to communicate with a wide variety of stakeholders, flexibility, and a team player attitude. Of course, an interest in sports is also a huge part of the job. In addition, you should love travel and plan to live in a location with an extensive athletic community.
The Sports Marketing Association provides resources for students and professionals in this field, and can give you valuable information about this career. If you're wondering can I specialize a marketing degree in sports marketing, the next step is to talk to someone in the profession who can answer your questions and help you get on the path to success.
Related Articles: