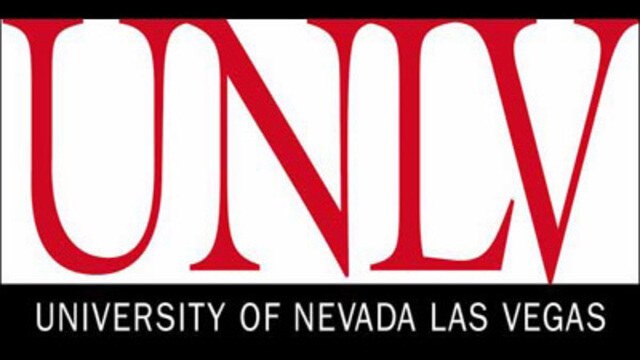 What began in the 1950s as an extension of the University of Nevada, Reno, is today a public research university in its own right, with the University of Nevada, Las Vegas, serving more than 28,000 students annually within its many and varied degree programs. With a main campus in the heart of the city, students can take full advantage of the rich cultural diversity of the local arts and entertainment industry, as well as the plentiful opportunities for fulfilling a variety of career goals, both within the kinesiology field and outside of it.
Related Resource: What is an Exercise Physiologist?
University of Nevada, Las Vegas Accreditation Details
The University of Nevada, Las Vegas, is accredited by the Northwest Commission on Colleges and Universities. In addition, the School of Allied Health Science, Department of Kinesiology and Nutrition Sciences has also received the following accreditations:
Academy of Nutrition of Dietetics through the Commission on Accreditation Council for Education in Nutrition and Dietetics (ACEND) for the degree program in dietetics
Commission on Accreditation of Athletic Training Education (CAATE) for the athletic training program with this department
University of Nevada, Las Vegas Application Requirements
For students wishing to enter UNLV as college freshmen, the minimum requirements include at least a 3.0 GPA on core courses. These courses include four years of English, inclusive of composition, rhetoric, American and British literature, three years each of mathematics, science, and social sciences. The math courses should be in subjects such as algebra, geometry, trigonometry, and pre-calculus or other such advanced mathematics. In addition, SAT or ACT scores must be submitted prior to the application being considered. For students who have completed the required high school coursework but do not have a minimum 3.0 GPA, admission will still be considered with submission of the following:
a minimum combined SAT score of 1040 on the critical reading and mathematics sections
a minimum composite score of 22 on the ACT
a Nevada advanced High School Diploma
Transfer applicants must have completed at least 24 semester credits of college coursework and maintained an overall GPA of 2.5 or higher in the courses taken for those credits. They must also be in good standing and eligible to return to their original college or university. Students who have earned less than 24 semester credits must also meet the requirements for entering freshman while still maintaining at least a 2.5 GPA on all college coursework attempted thus far. Students who have earned an Associate degree of Arts, Science, or Business from a Nevada System of Higher Education College are guaranteed admittance to UNLV at the college junior level.
Tuition and Financial Aid
As with most colleges and universities, the cost of attending the University of Nevada, Las Vegas, varies depending on the number of credit hours attempted, the degree program desired, and residency status of the student. For an in-state resident seeking an undergraduate degree and taking 12 semester credits per term, the estimated cost for tuition is currently $2,691, which translates to roughly $224.25 per semester hour. Out-of-state students have a surcharge of $6,955 per semester added to the same tuition, making the cost of 12 semester credits come to roughly 9,646. In addition, all new students pay a one-time fee of $120 for undergraduate work and $35 for graduate work.
Financial aid is available from a variety of sources, including scholarships, grants, loans and work programs. Students who need assistance paying for college are encouraged to complete the Free Application for Federal Student Aid (FAFSA) before any government deadlines and specify UNLV as their school of choice to receive any awarded aid. Some scholarship programs and other financial aid monies require full-time attendance, while some may allow for part-time attendance. Checking the individual requirements before accepting any aid is crucial to avoid financial issues once enrolled in the college courses.
Student Experience
Students seeking a Bachelor of Science in Kinesiological Sciences can expect to focus mainly on the study of human performance with a specialization in either area of allied health or comprehensive studies. Foundational coursework for this degree includes courses in such sciences as anatomical kinesiology, exercise physiology, social psychology of physical activity, motor behavior, and biomechanics. These can be taken along with the general education requirements common to any four-year degree at UNLV.
Following the Allied Health specialization pathway prepares students for advanced study in medicine or physical therapy, as well as other allied health fields. Graduates with this degree and specialization could consider further studies in their chosen medical field or careers as a physical therapist trainer, fitness instructor, or personal trainer. Following the Comprehensive specialization pathway could lead to careers in sports management or positions such as fitness director, executive director of recreation, or activity coordinator. This specialization provides coursework in applied studies of physiological, biomechanical, and social psychological aspects of human exertion and movement.
With a campus set in the heart of Las Vegas, students seeking to pursue careers in sports management have a variety of sports venues to choose from locally, including the various college teams playing under the UNLV Rebel banner and the Las Vegas Wranglers professional hockey team. In addition, graduates of this Bachelor of Science program can choose to pursue an advanced degree in Kinesiology at either the Master or Doctoral level. The Master of Science in Kinesiology allows for further specialization into athletic training, among other specializations, while the PhD in Kinesiology is more geared toward students who may wish to enter a tenure track for teaching or research at the post-secondary level.
Regardless of which path is chosen, students choosing to study kinesiology with the University of Nevada can enjoy an urban lifestyle within the heart of Las Vegas and the rich culture that comes with such a setting. While the state of Nevada does not currently have an abundance of professional sports teams, the field of kinesiology can serve as a jumping off point for a variety of careers involving human performance and physical training. In addition, as a public state university, the University of Nevada, Las Vegas, provides an economically sound educational experience that is recognized and valued nationwide and beyond.
Related Articles:
What is a Sports Massage Therapist?
What Does A Sports Nutritionist Do?
How Do You Become a Physical Therapist?
Do I Need a Degree in Sports Journalism to Become a Sports Journalist?