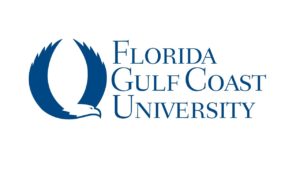 Sports Management Degrees Offered at Florida Gulf Coast University
Florida Gulf Coast University appears in our ranking of the 50 Best Bachelor's in Sports Science Degree Programs (Campus).
Florida Gulf Coast University offers a Bachelor of Science in Management with a concentration in Sports Management, Bachelor of Science in Exercise Science, and a Master of Science in Athletic Training.
The Bachelor of Science in Management with a concentration in Sports Management prepares students for successful careers in a modern marketplace and enables them to advance their careers in sports management. The program requires the completion of 120 credits. The sports management concentration courses include Principles of Sports Management, Sports Facility and Event Management, Sports Promotion, Sports Economics, Organizational Ethics and Values, Team and Group Processes, and Contemporary Issues Sport. Students must also complete an internship component.
The Bachelor of Science in Exercise Science teaches students how the body responds to activity and exercise in various incidences and throughout the lifespan. Students must complete a total of 120 credit hours. The major courses include Movement Science, Fitness Assessment, Sport and Human Exercise Psychology, Clinical Exercise Physiology, Methods of RT and Conditioning, Athletic Health Care Administration, Care and Prevent HP Injuries, and Resistance Training Lab.
Graduates are able to take national certification examinations through the American College of Sports Medicine and National Strength and Conditioning Association.
The Master of Science in Athletic Training provides students with the understanding and abilities needed to assess, recommend, and treat athletes of varying ages and abilities. Students learn how to help athletes prevent injury, recover, and return to pre-injury activities. The program requires a total of 58 credit hours for completion. The major courses include Introduction to Athletic Training, Kinesiology and Pathomechanics, Therapeutic Interventions, Evidence-Based Medicine, Management Strategies, Athletic Training Practice, Clinical Practice, and Leadership Athletic Training. Graduates are able to take the certified athletic trainer exam from the Board of Certification.
About Florida Gulf Coast University
Florida Gulf Coast University is a public comprehensive institution of higher learning located in Fort Myers, Florida. It was founded in 1991 with the intention of meeting the needs for postsecondary education in today's complex world. It gained regional accreditation in 1997. The first commencement took place in 1998 with 81 graduates. The university grew quickly and it constantly added new undergraduate and graduate programs. Today, Florida Gulf Coast University is home to about 15,000 students on its suburban 800-acre campus. It operates on the semester-based academic calendar.
Florida Gulf Coast University strives to offer an exceptional learning environment. It uses technology in all learning and instructional processes and half of the campus is preserved to provide students with a living laboratory. The university stresses innovative, student-centered instruction and learning, encourages and practices environmental sustainability, and fosters habits of lifelong learning and inquiry of new knowledge. It also embraces diversity and facilitates partnerships with community members. The programs prepare students to innovate and succeed. The academic programs are grounded in the liberal arts and sciences. The most popular majors include business administration, speech communication, resort management, criminal justice, and psychology. The student to faculty ratio is 22 to one. About 16 percent of classes have less than 20 students. Faculty members possess a strong dedication to teaching and service. Instructors and students share the responsibility of learning. Florida Gulf Coast University features an Academic Learning Compact initiative that encourages the teaching-learning process by specifically characterizing required core student learning outcomes in the content areas and required skills.
The U.S. News and World Report ranks Florida Gulf Coast University number 78 in its 2019 edition of Best Colleges Regional Universities South.
Related Resource: What Are the Best Classes for Sports Management Majors?
Florida Gulf Coast University Accreditation Details
The Southern Association of Colleges and Schools Commission on Colleges regionally accredits Florida Gulf Coast University to grant associate, bachelor's, master's, and doctoral degrees. The Association to Advance Collegiate Schools of Business accredits the Lutgert College of Business. The Commission on Accreditation of Athletic Training Education accredits the athletic training program.
Florida Gulf Coast University Application Requirements
Florida Gulf Coast University is considered a selective institution with a 64 percent rate of acceptance every year. The following materials are required for the application process:
Undergraduate
FGCU online application
Nonrefundable $30 application fee
Official high school transcript
Official transcripts from previously enrolled colleges and university
Official SAT or ACT scores
Graduate
FGCU graduate online application
Official transcripts from previously enrolled colleges and universities
Nonrefundable $30 application fee
Letters of recommendation
Current resume
Statement of purpose
Official scores from graduate-level standardized tests, such as the GMAT, GRE, MAT
Additional requirements for specific programs
Tuition and Financial Aid
Tuition
Undergraduate
Florida resident full-time student: $6,118 per year
Florida resident part-time student: $203.94 per credit
Nonresident part-time student: $838.73 per credit
Graduate
Florida resident: $373.38 per credit
Nonresident: $1,300.66 per credit
Financial Aid
Florida Gulf Coast University offers scholarships, grants, loans, and work study options to help students pay for their higher education. About 44 percent of students receive some type of need-based financial assistance and the average amount is $6,898.
Scholarships
FGCU Foundation Scholarships
National Merit Finalists and Scholars
President's Gold Scholarship
President's Silver Scholarship
RaiseMe Scholarship
Blue and Green Scholars Award
Eagle Transfer Gold Scholarship
State of Florida Benacquisto Scholarship
Florida Bright Futures Scholarship
Grants
Federal Pell Grant
Federal Supplemental Educational Opportunity Grant
Federal TEACH Grant
Loans
Federal Subsidized Direct Loan
Federal Unsubsidized Direct Loan
Federal PLUS Loan
Federal Graduate PLUS Loan
Federal Work Study
The Federal Work Study is a program for students who demonstrate a significant financial need. The program provides part-time jobs to both undergraduate and graduate students to help them earn money to pay for college expenses. Both campus and off-campus jobs are available in various areas. Students are able to work up to 20 hours a week while taking classes. The pay depends on specific job and qualifications, but students earn at least the current federal minimum wage. They typically earn a paycheck every two weeks.
The programs in sport management and exercise science provide students with a solid understanding of the fields to make a difference in the lives of a variety of athletes and individuals engaging in physical activity. The sport management degrees offered by Florida Gulf Coast University prepare students for profit and non-profit organizations or the public sector.
Related Articles: