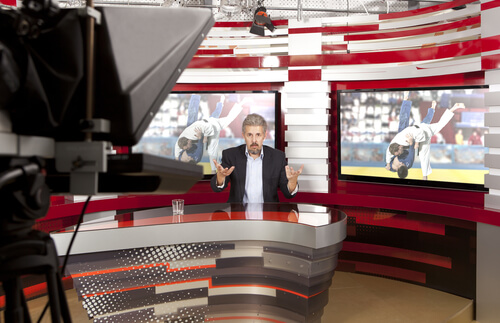 high school high school If you have always made it a tradition to announce sports in your own home, you might find sports broadcasting to be the perfect occupation for you to pursue. While it's a very competitive field, it can be a great job for individuals who have a passion for sports as well as strong public speaking skills and a determination to compete. It's also highly lucrative. How much does a sports broadcaster make? The most famous football commentators earn millions of dollars per year. If you would like to learn about the earning potential for sports broadcasters and announcers in sports, read on and see what you need to know.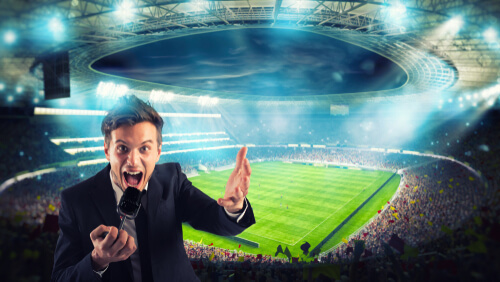 What Does a Sports Broadcaster Do?
Sports broadcasters provide commentary for live sporting events. You've probably heard them speaking excitedly over dramatic plays or debating rules and regulations when there's a question over a foul.
This isn't their only job, however. A little-known fact about sports announcing is that their responsibilities have a wide range including:
on-air hosting
behind-the-scenes reading
writing
researching
This is especially true when it comes to high profile professionals like ESPN commentators who carry entire broadcasts on their backs.
So, what are the total job duties of sports announcers? For starters, many host pre-game shows and give post-game analysis in addition to providing live commentary. A sports broadcaster might also recap the game for local newscasts or cover its highlights in:
reels
playback
news segments
Sports broadcasters might work for a single platform, like TNT NBA announcers, or they might freelance for multiple stations or media outlets.
Depending on their seniority, sports announcers might be consulted for their opinions on:
players
leagues
regulations
the sport itself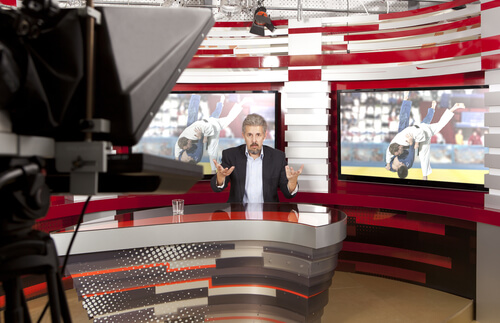 What Is It Like To Be a Sports Anchor?
The most famous sports announcers can be found on channels like:
These are the announcers who make big money and become well-known figures for roundtables and highlight reels. Some sports announcers have even gone down in history for their commentary during major game moments.
Other sports broadcasters stay local or small-time. They might also have niche positions such as golf channel commentators. Jobs can be found through:
TV
radio stations
podcasts
live stream platforms
It isn't easy to be a sports broadcaster. The competition is fierce, and the job itself is difficult. You'll need a blazing passion for sports as well as finely-developed technical skills in:
communications
journalism
media production
You might need to learn how to work with a variety of audio and visual equipment to be a competitive sports broadcaster.
Depending on the specifics of their job, a sports broadcaster may be required to travel often and work odd hours. NASCAR announcers, for example, should be prepared to make yearly treks to the Daytona 500. Boxing commentators should expect their calendars to revolve around matches held in the US and abroad.
Understanding the Difference Between Salary Highs and Lows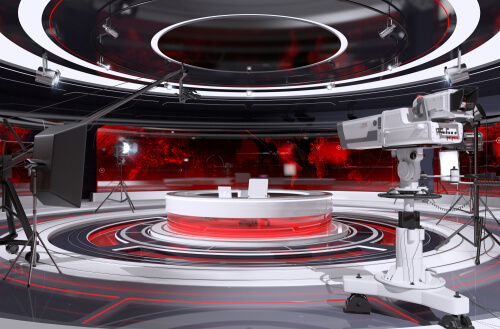 If you're asked yourself, "How much do sports announcers make?" the answer could surprise you. It's a lucrative field with many opportunities for advancement. As your experience grows, so does your earning potential. The highest paid Super Bowl commentators can earn millions for their work.
Before you start dreaming of piles of money, however, you should know that most sports announcers never reach the "rich and famous" stage. It's a field with many amateurs who are trying to make it big. That competition means:
extra difficulty in getting noticed
securing gigs
leveraging for higher pay
For all of the Monday Night Football commentators that you see on television, there are dozens more broadcasting from their basements with their own equipment.
Another thing to consider when asking, "How much do sports commentators make?" is that there are highs and lows when comparing salaries of announcers and sports broadcasters. If your idea of sports broadcasting is holding a position announcing major league games on big television networks like ESPN and TNT, you need to consider the alternative. New sports broadcasters, and even a majority of experienced announcers, will never make it to the major leagues.
That does not mean that there is not money to be made working as a sports broadcaster. It simply means that you may not earn the big money that the upper 10 percentile does. Whether you're looking at the salaries of UFC commentators or NBA announcers, you should consider both averages and the ranges reported in the field as you are comparing your opportunities.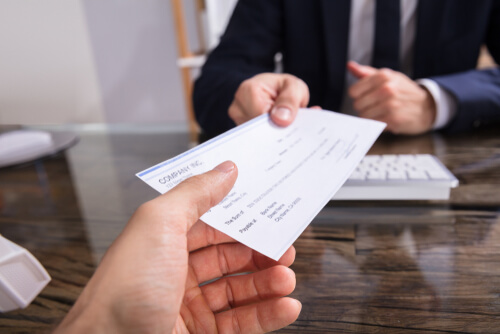 What Are Salary Ranges and Averages for Sports Announcers Throughout the Nation?
How much does a sports broadcaster make? Learning that the highest-paid major network sports announcers make around $5 million annually is enough to drive anyone to do what they love to do. Famous names like Marv Albert and Al Michaels have a net worth of more than $20 million.
While these numbers are accurate, however, they're far from the average sports commentator salary of $41,800 per year reported by the Bureau of Labor Statistics.
The national average salary reported in the field includes both the lower-paid professionals and the upper echelon of professionals in announcing. In other words, your local football announcers are included in the data along with CBS football announcers.
Excluding the highest-paid announcers, how much do sport commentators make? The range of salaries reported by professional sports broadcasters is between $18,824 and $75,754 per year. According to payscale.com, a sports announcer salary has a range of $30,144 to $181,825 annually. Payscale also reports the average sports broadcaster salary is around $45,000 per year.
The good news is that sports broadcaster jobs are available in more than just top networks. You don't have to compete with ESPN announcers for work. You may be able to find positions with:
colleges
minor league clubs
sports arenas
high schools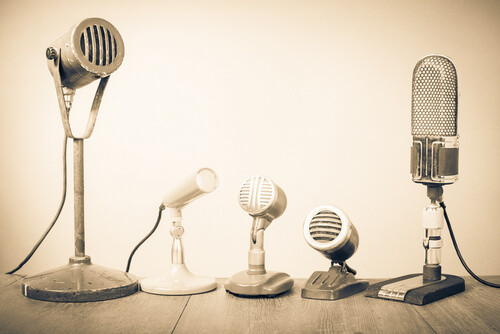 What Does it Take to Become a Sports Commentator?
If you are sure that you are ready to compete in a highly competitive field, it is time to complete a formal education degree program so that you can enter this industry and gain attention.
To become a sports announcer, you will need to have a degree in a relevant field. You can start by getting a bachelor's degree before advancing up the educational ladder and earning a master's degree.
As for what degree to pursue, you'll have several options. Broadcasting is common, and so is communications. Other possibilities include:
journalism
multimedia
public relations
sports management
Your classes will revolve around topics pertaining to broadcasting. This could include everything from public speaking to learning how to operate audio and visual equipment. You can also take electives in:
business
finance
management
These majors will give you marketable skills for future employment.
If you have a specific goal in mind, such as entering the arena of Fox NFL commentators, you can look at the qualifications of current Fox Sports football announcers to see what will be expected of you.
Gaining Experience as a Sportscaster
Sports announcing is a bit different than other jobs. Your resume matters much less than your performance in the box. This is one of the reasons why it's critically important to gain experience before you expect to work in professional sports or join a roundtable with NBA commentators.
On the high school and college level, you can:
write for student newspapers
interview players and coaches
blog about local sporting events
seek internships with newscasts and radio stations
On the professional level, you can apply for entry-level jobs in sports broadcasting. These might include assisting producers or working as a newbie radio host or DJ. As you work your way up, you can try reaching out to established channels and seeing if they need any new football or golf commentators.
One of the keys to success as a sports announcer is gaining attention from both local and national stations. Be aware of the fact that you must get a reputation in announcing to advance.
Related Resource: Do I Need a Degree in Sports Journalism to Become a Sports Journalist?
Alternatives to Sports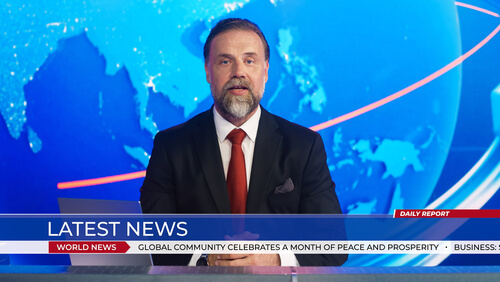 While you might dream of joining the ranks of NFL commentators or UFC announcers, these aren't the only options available to people who love sports. There are many other careers that will let you live and breathe sports while also utilizing your skills in:
business
communication
journalism
media production
If you become a sports analyst, for example, your job will be virtually identical to announcers and sports broadcasters. You just won't be providing live commentary during games. Just how much do sports analysts make? Glassdoor reports an estimated salary of $82,740 peryear.
You can also become a force behind the scenes for your favorite news channel or media outlet. These employers are always looking for fresh faces in:
producing
directing
copywriting
It isn't uncommon to get your foot in the door with an entry-level position before applying for bigger jobs like Golf Channel announcers.
If you have any other marketable skills, there's probably a demand for them in the sports industry as well. Sports accountants do financial work. Sports marketers handle things like:
contracts
merchandise
public relations for athletes
Sunday Night Football announcers might be the most famous in the field, but if you're willing to expand your horizons, you can find many other career opportunities for sports fans.
Sports announcers can bring both education and entertainment to sporting events. Listeners and viewers rely on the skills of the announcer to stay engaged in the game, and commentary can also help educate them on:
plays
fouls
rules
player histories
Sports announcers can also help advertisers by promoting specific products and services, and the end result can be a highly-paid and highly-regarded position with a major network.
Now that you know how much a sports broadcaster makes, start studying and practicing in class or in front of a mirror. When it's your time to shine, you'll be ready!
Related Resources: