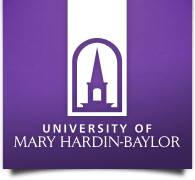 Six Sports Industry Degrees Available at UMHB
The University of Mary Hardin-Baylor appears in our ranking of the 50 Best Bachelor's in Sports Science Degree Programs (Campus).
At Mayborn Hall, the College of Health Sciences led by Dr. Colin Wilborn grants a 124-credit B.A./B.S. in Sport Management where University of Mary Hardin-Baylor Crusaders must complete 400+ hours of field internships like the Texas Rangers, Houston Texans, and Harker Heights Park & Recreation. Chaired by Dr. Cliffa Foster, the 2014 Johnnie Armstrong Champion of Character, the B.S. in Exercise Physiology builds a 124-credit, NSCA-approved curriculum that integrates real-life Human Performance Lab and Scott & White Cardiac Rehab experience. The B.S. in Physical Education shapes a 124-credit, four-year path advised by Dr. Brian Brabham for 95 percent EC-12 certification success after courses like Motor Behavior and student teaching from Belton High to Sparta Elementary.
Fully online on Canvas, the M.S. in Sport Administration starts its 36-credit, 12-month plan headed by Dr. Mickey Kerr seven times yearly for University of Mary Hardin-Baylor post-grads to complete rigorous 6000-level courses like Sport Psychology anytime and qualify for Texas principal certification. The B.S. in Fitness & Wellness Promotion has a 124-credit, ACSM-recognized sequence overseen by Dr. Jamey Plunk with junior internships, such as the Brazos Valley Bombers or Titan Total Training Center, plus opportunities to attend CruFit Bootcamp and scuba dive in Belize. Directed by Dr. Lem Taylor, an International Society of Sports Nutrition Fellow, the M.S. in Exercise Physiology follows a 30-33 credit, thesis-optional journey with hands-on Cummins Field House practice for successful Ph.D. placement at North Texas, Arkansas, Oklahoma, Penn State, Miami, and more.
About the University of Mary Hardin-Baylor
The University of Mary Hardin-Baylor originated on February 1, 1845, when the Republic of Texas' Ninth Congress approved a charter presented by Judge R.E.B. Baylor. In 1851, it welcomed an inaugural coed class of 24 as a Baptist Baylor University branch in Independence. In 1886, it became Baylor Female College and moved its Men's Division to Waco. In 1893, Ms. Elli Moore Townsend started the West's first work-study program at its new Bell County campus. In 1921, Baylor Female College launched the earliest women's journalism program nationally. In 1925, it was renamed the Baylor College for Women. The next January, it became the state's first Baptist institution to become regionally accredited. In 1934, the University of Mary Hardin-Baylor name was chosen to honor two benefactors. Three decades later, UMHB acquired the Scott and White College of Nursing. By 1971, UMHB was coeducational again with master's degrees available.
Endowed for $82.1 million, the University of Mary Hardin-Baylor now employs 330 staff serving 3,335 undergrad and 579 post-grad Crusaders from 31 countries online or at the 340-acre Belton campus in Texas' Interstate 35 Corridor with 60+ clubs like Impact Dance. In 2019, UMHB received its fourth straight American Southwest Conference Team Sportsmanship Award. In 2013, Mary Hardin-Baylor won a SPJ Region 8 Mark of Excellence Award for News Reporting. UMHB earned a 2013 Council for Advancement & Support of Education District IV Award too. The U.S. News & World Report ranked UMHB the 54th best West college and 28th top regional value. On Niche, UMHB boasts America's 78th best dorm housing, 165th best Christian education, and 195th top athletics program. College Factual placed the University of Mary Hardin-Baylor 249th for fitness studies and 230th for physical education.
University of Mary Hardin-Baylor Accreditation Details
In December 2014, the Southern Association of Colleges and Schools Commission on Colleges (SACSCOC) Board of Trustees approved the University of Mary Hardin-Baylor's Quality Enhancement Plan to extend Level VI accreditation through 2024 under the 19th president, Dr. Randy O'Rear, who earned an American Southwest Conference Council of Presidents Award. Located 875 miles east via Interstate 20 in Decatur, Georgia, this expansive 11-state Gulf Coast Region accreditor is recognized by the Council on Higher Education Accreditation (CHEA) to evaluate UMHB's 59 baccalaureate, nine master's, and three doctoral degrees. Further, the B.S. in Physical Education is accredited by the Texas Education Agency for EC-12 certification. The University of Mary Hardin-Baylor has also been approved by the Accreditation Council for Business Schools and Programs (ACBSP) since May 31, 2019.
University of Mary Hardin-Baylor Application Requirements
Entering the University of Mary Hardin-Baylor is classified "moderately difficult" by Peterson's though 10,214 of the 11,783 Fall 2018 applicants were victorious for 87 percent acceptance. First-year Crusaders pursuing the B.A./B.S. in Sport Management should graduate from a state-accredited high school with 22+ academic units, including four in English. Earning the General Education Diploma with sub-scores of 145 or higher would qualify. Freshmen ranking in their class's top 10th percentile can forgo testing. Others need a minimum 1030 SAT or 20 ACT score. School of Exercise & Sport Science transfers must have GPAs of 2.0 or better plus good behavioral standing. A maximum of 66 junior college credits graded at least C could count. Non-native English speakers need a minimum 80 TOEFL iBT score to avoid ESOL courses. Graduate programs seek entrants with bachelor's GPAs above 3.0 in the last 60 credits. The M.S. in Exercise Physiology requires two prerequisites in Human Anatomy and Physiology.
The University of Mary Hardin-Baylor conveniently has rolling admission throughout the year. Freshmen have a July 15th priority deadline for Fall enrollment. Note the Leadership Scholars Program closes on October 15th. International students generally must file before June 1st, November 1st, or April 1st. Doctor of Physical Therapy cohorts are considered until January 15th each year. Accordingly, register a UMHB account to complete the $35 ($135 if foreign) online application. Forward official transcripts to 900 College Street Box 8004 in Belton, TX 76513. Select SAT/TOEFL code 6396 or ACT code 4128 for test scores. Attach supplemental materials, such as the writing sample, resume, class rank, bacterial meningitis vaccine record, and two references. Contact (254) 295-4520 or admissions@umhb.edu with questions.
Tuition and Financial Aid
For 2019-20, the University of Mary Hardin-Baylor is charging B.A./B.S. in Sport Management majors $13,910 per term or $27,820 annually. Studying part-time incurs $915 per credit. Undergrads pay the $60 general service fee and $15 technology fee per credit. The transportation fee is $50 each semester. Living at the Belton campus' dorms like Remschel Hall adds $3,945 to $4,580 for semester room and board. UMHB budgets $1,300 for books, $1,282 for miscellaneous, and $1,748 for travel. Annual undergrad attendance equals about $42,812 on-site and $34,030 if commuting. The Graduate School bills master's tuition of $935 per credit. Online M.S. in Sport Administration cohorts spend $33,660 in total. The M.S. in Exercise Physiology costs $28,050 to $30,855 overall.
According to the NCES College Navigator, the Financial Aid Office in Sanderford Administrative Complex links 90 percent of full-time UMHB Crusaders to tuition assistance averaging $12,816 apiece for $38.44 million combined. Institutional funds include the Weir Annual Scholarship, Townsend Memorial Scholarship, Young Alumni Board Missions Scholarship, Denominational Worker's Dependent Scholarship, Central Texas Scholarship, Valedictorian Scholarship, Transfer Scholarship, Mary Hill Davis Ethnic Scholarship, Emma DeLacye Dillon Scholarship, Troy McClure Tipton Scholarship, and D'Anne Renee Burns Memorial Scholarship. The President's Scholarship gifts $15,000 annually to exemplary freshmen meeting the 31 ACT or 1430 SAT minimum. The $4,000 Transfer Honor Scholarship goes to Phi Theta Kappa members with 24+ credits and GPAs above 3.25. Federal programs, such as the Pell Grant and Supplemental Educational Opportunity Grant, require FAFSA forms coded 003588. Texans could also receive the Tuition Equalization Grant, Top 10 Percent Scholarship, Irma Gesche Scholarship, Horatio Alger Scholarship, Mary Bivins Scholarship, Hope Pierce Tartt Scholarship, and others.
Keep reading about the University of Mary Hardin-Baylor at the School of Exercise & Sport Science website.
Related Resources:
What is an Exercise Physiologist?
What Does A Sports Nutritionist Do?
How Do You Become a Physical Therapist?
Do I Need a Degree in Sports Journalism to Become a Sports Journalist?