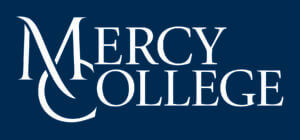 Sport Management Degrees Offered at Mercy College
Mercy College appears in our ranking of the 50 Best Bachelor's in Sports Science Degree Programs (Campus).
Mercy College offers a Bachelor Science in Business Administration with concentration in Sport Management, a Bachelor of Science in Exercise Science Clinical Track, and a Bachelor of Science in Exercise Science Performance Track.
The Bachelor of Science in Business Administration in Sport Management is offered by the School of Business. The objective of the program is to utilize the large and popular sport business as a tool to spark academic merit and career growth. Students are able to complete classes either on-campus or online. The program requires the completion of a total of 120 credit hours, including general liberal arts and sciences classes, business administration core classes, specialization courses, and open electives. The sport management classes include Foundations of Sport Management, Sport Marketing, Sport Law, Sport Facility and Event Management, Sport Finance and Administration, and Sport and Society. Students must also complete an internship component.
The Bachelor of Science in Exercise Science Clinical Track and Performance Track programs are offered by the School of Health and Natural Sciences. The exercise science degree offers a comprehensive program grounded in scientific principles and how they apply to real-life situations in maintaining health through nutrition and fitness, performance and training, rehabilitation and health and wellness. Both tracks feature the same core curriculum and prepare students for professional certifications, such as the NSCA Certified and Strength and Conditioning Specialist and ACSM Certified Exercise Physiologist examinations. The core courses for both tracks include Foundation of Exercise Science, Emergency Care and Personal Safety, Applied Motor Learning, Exercise Kinesiology, Exercise Physiology, Exercise Testing and Prescription, Resources for the Exercise Physiologist, and Exercise Science Internship.
The Clinical Track focuses on graduate school preparation. The courses include General Physics, General Biology, Developmental Psychology Across Lifespan, Statistics for Social and Behavior Sciences, Measure and Evaluation in Exercise Science, and Exercise Prescription for Special Populations.
The Performance Track focuses on fitness. The courses include Research Methods in Exercise Science, Sports Nutrition, Biomechanics, Strength and Conditioning, Exercise Prescription for Special Populations, and Exercise Science Internship.
About Mercy College
Mercy College is a private, nonsectarian coeducational institution residing in Dobbs Ferry, New York. It was established in 1950 by the Sisters of Mercy. It became a four-year institution in 1961. It gained regional accreditation in 1968. Mercy offered its first graduate program in 1981, and first doctoral program in 2006. It began offering online programs in the 1990s. Today, Mercy College is home to more than 9,000 students on its suburban 66-acre main campus in Dobbs Ferry and additional campuses in Manhattan, Bronx, Yorktown Heights and online. It utilizes the semester-based academic calendar.
The mission of Mercy College is to provide academic access for both traditional and nontraditional students. It encourages its students to exceed both their academic and personal expectations. The college places high importance on real-life experiences to enable students to apply classroom principles to actual scenarios. The college is also committed to linking students with the world and it encourages them to participate in a variety of service-learning activities.
Mercy College is home to five schools of education: School of Liberal Arts, School of Business, School of Education, School of Health and Natural Sciences, and School of Social and Behavioral Sciences. The schools offer more than 90 degree programs, including about 40 online offerings. The most popular majors include health professions, business, management, marketing, homeland security, law enforcements, firefighting, and social sciences. The student to faculty ratio is 16 to one with nearly 56 percent of classes with less than 20 students.
Related Resource: What Are the Best Classes for Sports Management Majors?
Mercy College Accreditation Details
The Middle States Commission on Higher Education regionally accredits Mercy College is grant bachelor's and master's degrees.
The Commission on Accreditation of Allied Health Education Programs accredits the exercise science program.
Mercy College Application Requirements
Mercy College has a rolling admissions policy where students are accepted year-round. The college requires the following materials for the admission process:
Undergraduate
Undergraduate Application for Admission
$40 nonrefundable application fee
Official high school transcripts
Official transcripts from previously attended institutions of higher learning
Official scores from the SAT or ACT are optional
Graduate
Graduate Application for Admission
$40 nonrefundable application fee ($62 application fee for certain programs)
Official transcripts from previously attended institutions of higher learning
Supporting documents for certain programs: letters of recommendation, personal statement, resume, test scores, and any additional information
Tuition and Financial Aid
Tuition
Undergraduate
Full-time students (12 or more credits): $9,200 per term
Part-time students (less than 12 credits): $774 per credit
Graduate
Graduate tuition varies by specific program, ranging from $872 to $1,001 per credit.
Financial Aid
Mercy College offers various financial aid programs to help students pay for their higher education, including scholarships, grants, loans, and work-study. About 84 percent of full-time undergraduate students receive some type of need-based financial aid. The average award is $10,674.
Scholarships
Mercy Scholars Program
Mercy College Provost Scholarship
Mercy College Presidential Scholarship
Mercy College Trustees Scholarship
Mercy College Excellence Scholarship
Mercy College Presidential Excellence Scholarship
Mercy College Transfer Scholarship
Presidential Transfer Scholarship
Mercy NY Aspire Scholarship
Provost Transfer Scholarship
RaiseMe Partnership
Unstoppable Scholarship
New York Regents Professional Opportunity Scholarship
Robert C. Byrd Honors Scholarship Program
Paul Douglas Teacher Scholarship Program
Grants
Federal Pell Grant
Federal Supplemental Educational Opportunity Grant (FSEOG)
Federal TEACH Grant
New York State Tuition Assistance Program
New York State Enhanced Tuition Award
New York State Higher Education Opportunity Program
New York State Aid for Part-Time Study
Mercy College Assistance Grant
Loans
Federal Subsidized Direct Loan
Federal Unsubsidized Direct Loan
Federal PLUS Loan
Federal Graduate PLUS Loan
Federal Work Study
The Federal Work-Study program is funded by the federal government and enables students who show a significant financial need to work on and off campus to earn money to help pay for their college education. Students are able to work part-time for a variety of employers, including nonprofit organizations and public agencies. The hours are typically 12 to 20 hours a week while classes are in session. The pay is at least the federal minimum wage but varies on specific circumstances.
The sports management programs prepare students for academic advancements and entering the workforce in various areas. The sport management degrees offered by Mercy College open the door to an array of areas, including biomechanics, sport psychology, exercise psychology, and athletic training.
Related Articles: