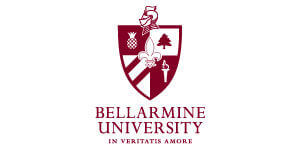 Five Bellarmine Options for Sports Careers
Bellarmine University appears in our ranking of the 50 Best Bachelor's in Sports Science Degree Programs (Campus).
In Horrigan Hall, the School of Continuing & Professional Studies grants a 120-credit BA in Sports Administration led by Dr. Daniel Bauer plus an optional Pre-Physical Therapy Minor for Bellarmine University Knights to gain athletics experience with 22 NCAA Division II teams. Chaired by Dr. Sara Mahoney, the BS in Exercise Science has a 120-credit Sport Performance Track to ACSM certification with 12-week internships, such as the Louisville Bats, Golf House Kentucky, and Planet Fitness. Uniquely, the BA in Communication tailors a 120-credit Sports Broadcasting & TV/Radio Production emphasis under Dr. Lara Needham for practice with The Concord, NEXU Agency, WREF 97.7FM, and the BU Athletics YouTube page.
On weeknights after 5 PM, the 39-credit Master of Business Administration directed by Dr. Francis Raymond serves 24-month cohorts of experienced leaders with a $2,500 Rome Trip included. Since 2018, the MS in Athletic Training has developed a 66-credit, hands-on program outlined by Dr. Myra Stockdale for 70 percent Board of Certification (BOC) success after 1,000 hours at clinical sites like Owsley B. Frazier Stadium.
About Bellarmine University
Bellarmine University originated on October 3, 1950, when Catholic Archbishop of Louisville, John A. Floersh, sponsored a liberal arts school for the Conventual Franciscan Friars. In 1954, it graduated an inaugural bachelor's class of 42 men. Fully accredited in 1956, it was named for Italian Saint Robert Bellarmine who lead the Counter Reformation. In 1963, Bellarmine opened the Thomas Merton Studies Center now famously home to 20,000 works. Five years later, it merged with Ursuline College to begin admitting women.
In 1975, Bellarmine College started its first graduate program for an MBA. By 1984, the W. Fielding Rubel School of Business was unveiled at the 135-acre Belknap campus in Louisville's Highlands.
Renamed Bellarmine University in 2000, it won the NCAA Division II championship title for men's basketball in 2012. Four seasons after, Bellarmine became Kentucky's first with a wrestling team. Endowed for $57.4 million, BU employs 176 full-time faculty teaching 3,369 Knights across 975,177 square feet with 100+ clubs like Athletic Training Student Association.
Forbes ranked Bellarmine University 412th overall with the 274th top private education. On Niche, BU boasts America's 87th best exercise science, 237th best business, and 193rd top athletics programs.
Bellarmine University Accreditation Details
On January 15, 2019, Bellarmine University was notified by the Southern Association of Colleges and Schools Commission on Colleges (SACSCOC) Board of Trustees that the Level V accreditation visit in 2018 was successful for 10-year reaffirmation under its fourth president, Dr. Susan M. Donovan, who earned the Reverend Victor Yanitelli S.J. Award. Located 423 miles down Interstate 65 in Georgia, this elite 11-state Southeast Region accreditor is recognized by the Council on Higher Education Accreditation (CHEA) to continually investigate Bellarmine's 56 bachelor's and 17 graduate majors. Specifically, the Fielding Rubel MBA was approved by the Association to Advance Collegiate Schools of Business (AACSB) again in 2017. On July 1, 2018, the MSAT Program also received candidacy status from the Commission on Accreditation of Athletic Training Education (CAATE).
Bellarmine University Application Requirements
Admission to Bellarmine University is classified "moderately difficult" by Peterson's because 5,080 of the 5,692 Fall 2017 applicants won spots for 89 percent acceptance. First-year Knights wanting the BA in Sports Administration must exhibit academic talent in high school or GED efforts. Four units of English plus three units of Math and Social Studies are prerequisite. Most freshmen rank in the upper half of classes with a 3.51 GPA average. Minimum admitted marks are currently 2.50 GPA, 21 ACT, and 1060 SAT. Testing is optional if transferring 24+ regionally accredited credits with at least "C" grades. International students who've been in the U.S. for under one year must fulfill the 6.0 IELTS, 78 MELAB, or 80 TOEFL requirement. Bellarmine MBA students are judged by bachelor's GPAs, GMAT scores, and work experience. Acceptance formulas require a 1,050 or higher when multiplying GPA by 200 plus GMAT. Athletic Training cohorts must satisfy nine prerequisites, such as Nutrition and Kinesiology, for 3.0 GPAs. Only GPAs down to 2.75 are considered with GRE scores.
Bellarmine University created a November 1st Early Action and February 1st Regular Decision deadline for freshmen. The Bellarmine Scholars Award has a December 1st cutoff. Honors Program entrants must apply by March 1st their sophomore year. Otherwise, transfer admission is rolling with two-week decisions. The Master of Science in Athletic Training has a January 15th priority and April 1st final deadline. Accordingly, submit the Bellarmine, ATCAS, or Common Application online for $25. Mail official letterhead transcripts to 2001 Newburg Road in Louisville, KY 40205. Select school code 1056 for SAT, GRE, or TOEFL test reports. Follow program instructions like the technical standards form, résumé, observational hours documentation, financial affidavit, background check, passport ID, 200-word purpose essay, and recommendations. Find more by contacting (502) 272-7100 or admissions@bellarmine.edu.
Tuition and Financial Aid
For 2019-20, Bellarmine University will charge full-time BA in Sports Administration majors $20,440 each term or $40,880 annually. Taking under 12 credits will cost $950 apiece. First-year students pay a $400 matriculation fee. The comprehensive fee is $775 each semester. Living at the Louisville campus' dorms like Siena Primo Hall adds $2,180 to $3,150 for term housing. Standard meal plans for University Dining Hall are $2,310 extra. BU expects $376 for books, $1,119 for transport, and $2,040 for personal expenses each semester. Annual bachelor's study equals about $61,138 on-site and $48,888 with parents. The W. Fielding Rubel School of Business is billing MBA tuition of $760 per credit or $29,640 total. MS in Athletic Training candidates spend $760 per credit for $50,160 in two years.
According to the NCES College Navigator, the Office of Financial Aid in Horrigan Hall arranges median assistance of $26,643 for 93 percent of BU Knights who share $65.40 million combined yearly. University funds include the Monsignor Horrigan Scholarship, Monsignor Treece Award, Multicultural Award, Need-Based Grant, Athletic Grant, Alumni Legacy Scholarship, Pep Band/Cheerleader Scholarship, Gauss Family Scholarship, Jack Daly Endowed Award, Susan Cameron Endowed Scholarship, Elmore Just Golf Award, Angela Mason Endowed Scholarship, David Smith Endowed Scholarship, Dick & Faye Thurman Endowed Scholarship, and Bacher-Schaefer Scholarship. The Bellarmine Scholar Award covers full tuition for freshmen with minimum 3.4 GPAs and 1390 SAT or 30 ACT scores. Phi Theta Kappa members qualify for $11,400 to $19,000 each year via the Transfer Grant. Federal resources, such as the Pell Grant, SEOG Grant, and Direct Loan, require FAFSA applications coded 001954. State programs like the Kentucky Educational Excellence Scholarship, Kentucky Tuition Grant, Kentucky College Access Grant, and Horatio Alger Kentucky Scholarship also help.
Keep learning about Bellarmine University at the Sport Administration Department website.
Related Articles:
What Does A Sports Nutritionist Do?
How Do You Become a Physical Therapist?