5 Beneficial Sports Certifications
Certified Personal Trainer
Certified Exercise Physiologist
Certified Group Exercise Instructor
Sports Management
Sports Coaching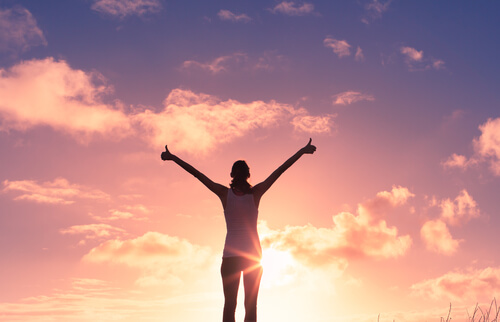 With the sport and exercise industry representing a wealth of career opportunities, you stand a better chance of pinpointing the career you want if you earn a certification validating your knowledge and skills.  Certifications are like specialty courses that provide greater knowledge in particular areas of interest, making you a better-qualified job candidate.  There are different types of certifications depending on the type of career you would like to pursue.  Exercise science certifications are a great choice for students who want to pursue a career as a fitness instructor or personal training.  Earning a kinesiology certification such as the Certified Exercise Physiologist can certainly help build your resume and professional reputation.  Sports certification programs in management or coaching can help you take your career to the next level.  We explore some of the top industry certifications that are sure to give you an advantage in your job search.  
1. Certified Personal Trainer
One of the best certifications for exercise science majors is the Certified Personal Trainer (CPT).  CPT's plan and implement customized fitness regimes one-on-one with an individual client. A Certified Personal Trainer endorsement allows you to work in a number of capacities, from in the client's home to a professional gym location, and your clients may range from post-natal mothers to professional athletes. You will put your sports science knowledge to work as you determine appropriate training programs for each of your clients.  You will put your coaching experience to the test as you motivate individuals to adopt regular exercise, improved nutrition and a healthier lifestyle overall.
There are actually three nationally recognized personal trainer fitness certification types available to students in the United States.  These include:
NASM-CPT
NSCA-CPT
ACSM-CPT
NASM-CPT
The National Academy of Sports Medicine (NASM) has been an industry leader for over 30 years.  NASM offers a Certified Personal Trainer credential that reflects the most up-to-date science and content in the field.  Education requirements include:
GED or high school diploma
CPR certification
AED certification
Candidates must pass a 120-question exam by scoring 70% or better.  
NSCA-CPT
The National Strength and Conditioning Association (NSCA) also offers a personal trainer certification.  Candidates must pass an exam that tests their knowledge and abilities in four domains including:
Client Consultation/Fitness Assessment
Program Planning
Exercise Techniques
Safety/Emergency Issues
Candidates must be at least 18 years old and have a high school diploma or GED.  They also need to be current on their CPR/AED certification.  
ACSM-CPT
The American College of Sports Medicine (ACSM) offers a personal training certification that prepares professionals to work in a variety of fitness facilities including:
health clubs
community or public fitness centers
corporate fitness centers
2. Certified Exercise Physiologist
If you enjoy applying your sports science coursework to real-world situations, you may be interested in a career as a Certified Exercise Physiologist. An exercise physiologist determines how a person will best benefit from an exercise program via a battery of science-based testing such as timed and monitored stress tests. According to the American Society of Exercise Physiologists, areas of focus for this particular certification include:
cardiorespiratory training
cardiac rehabilitation
sports biomechanics
sports nutrition
You will also explore the science of kinesiology as well as exercise metabolism and regulation.
Candidates must have an academic degree in an area like:
exercise physiology
exercise science
sport science
kinesiology
With this certification, you can become a practicing board-certified exercise physiologist.
There are several different exercise physiologist certifications.   The American College of Sports Medicine (ACSM) offers the Certified Exercise Psychologist (ACSM-EP) and Certified Clinical Exercise Physiologist (ACSM-CEP) credentials.  Both certification programs require students to pass an exam.  Candidates with a bachelor's degree in exercise science, exercise physiology or kinesiology should consider the ACSM-EP.   Those with a master's degree and clinical experience may want to consider the ACSM-CEP credential.  
3. Certified Group Exercise Instructor
Another popular sports science certification is the group fitness certification.  Similar to the personal trainer certification but with a group dynamic, group fitness instruction is a popular specialty within the sports science discipline.  Group fitness instructors are in demand in fitness centers. You will learn:
how to design and choreograph group fitness routines
ways to adapt programming for individuals with special needs
business skills
different modalities including yoga and strength and resistance
You will gain practical knowledge in such topics as:
kinesiology
physiology
nutrition
Once you complete your certification, you will be qualified to work with all ages, from preschool through seniors, gearing activity toward the skill level and endurance of each group.
There are several organizations that offer this certification.  One of the most popular is The Athletics and Fitness Association of America (AFAA).  The AFAA is accredited by the National Commission for Certifying Agencies (NCCA).  They offer a Group Fitness Instructor Certification course that prepares students to sit for the CGFI exam. Students can choose the course that best meets their needs and budget.  
4. Sports Management
Many colleges and universities offer certificates for sports management professionals.   A great way to broaden your industry knowledge, certificate programs include courses in:
Sport Marketing
Sport Information Management 
Sport Business and Finance
Legal Issues in Sport
Ethical Issues in Sport
Facility Management
You will find opportunities to focus even more closely on your chosen career path with additional sports management certificates such as:
sports law and risk management
sports marketing
sports public relations
Certificate programs are available at the undergraduate and graduate school levels.  Successful candidates will gain internationally recognized certification in this growing, lucrative career field.
5. Sports Coaching
Whether you want to take your daughter's AAU soccer team to state this year or are interested in breaking into the NBA, coaching is one of the more challenging sports science certifications. Some of the courses included in these programs include:
coaching methodology
sports psychology
sports medicine
facility administration
program management
conditioning
nutrition
The American Sports and Fitness Association (ASFA) offers a sport specific training certification.  Fitness professionals can gain in depth knowledge by studying sport-specific fundamentals online, at their own pace.  They will learn appropriate exercises, performance assessments and drills that can help maximize results.  This helpful certification can reduce the risk of training injuries and build a more competitive team.  
If you plan to become a coach in any capacity, a coaching certification will provide you with the knowledge and credentials you need to succeed.
Related Resource: 50 Best Bachelors in Sports Science Degree Programs

Coaching, sports complex management, personal trainer or group coordinator, the fitness industry offers plenty of choices for program graduates. If you are planning a career in sports science, you can improve your chances of getting the job you dream of by completing a sports science certification.
Related Articles: