For many young people, offering the opportunity to major in sports would be a dream come true. With the explosion of sports leagues, fantasy sports, and other competitions, sports is a passion — or perhaps an obsession, depending upon who you ask — and thus a career in sports might not feel at all like a job for many.
All careers in sports are not the same, however; in fact, they vary greatly. The tasks and experiences involved with Sports Marketing and Sports Management are quite different.  You may find one significantly more appealing than the other. If you like to be out in the field organizing promotions, you may prefer Sports Marketing vs Sports Management.  If you have a sense for business, the right career might be Sports Management vs Sports Marketing.  If you have your sights sought on a career focused on both sport marketing and management, maybe Sports Marketing and Management is the right choice.
What is Sports Marketing?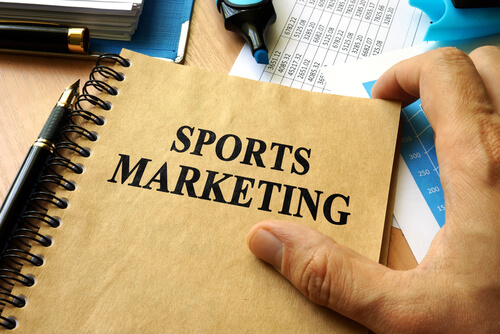 If you have a passion for both sports and marketing, a career in sports marketing might be for you.  Sports Marketing is a major in its own right, but this field is also a subset of the much broader field of marketing. How do we explain sports marketing?  Sports marketing is comprised of two main components including:
the promotion of teams and their events

tying in promotions of other products and services into sports events
Sports Marketing includes the marketing of:
sports teams and individual athletes
athletic facilities
sports businesses
sporting events
When studying Sport Marketing, classes will focus on the strategy and coordination that goes into successful promotion.  Much of the action happens behind the scenes to make promotions during live events appear seamless. College courses might include:
Brand Management
Public Relations
Financial Management
Sport Development and Sales
A sports marketing professional might work with team and player sponsorship or endorsements.  They also work on general marketing and promotion issues. These include the so-called "four P's" of the traditional marketing mix:
product
promotion
price
placement
To be a successful sports marketer, you'll need to be able to:
Be organized.  Sports marketers have many tasks on their plate and things change quickly.  Having excellent organizational skills will allow you to successfully navigate your responsibilities without losing sight of what's important
Thing in terms of the "big picture".  Get to know your organization and their fundamental goals.  What might be important to one team (sponsorships for example) may be different for another (ticket sales).
Demonstrate leadership skills.  If a marketing campaign encounters a problem during a game or another large-scale production, a sports marketer must step up and take the lead to help make things right.
Increasingly, the study of how to effectively and responsibly leverage social media is becoming a focus in Sport Marketing.
Related Resource: Sports Marketing: Salary and Responsibilities
What is Sports Management?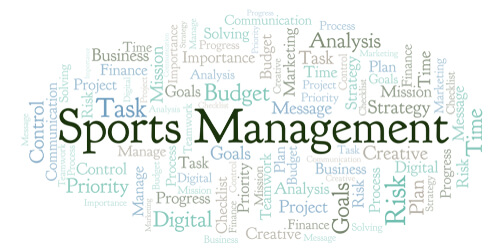 While Sport Marketing has a business aspect, the focus in Sports Management or sports administration is more the business of sports itself rather than the auxiliary business and financial opportunities that arise out of sporting events. There is not much difference between sports management and sports administration, so you will often see the terms used interchangeably.  A degree in Sport Management studies can prepare you for a variety of careers in the sports industry, primarily in the area of:
administration
ticket sales and promotions
facilities management
organizational leadership
event management
Sport management professionals typically work with a team, facility, or an organization. They are responsible for overseeing almost all aspects of an athletic program.  They need a working knowledge of areas like:
public relations
taxation
accounting
law
A bachelor's degree is typically required for a position in sports management.  Sports managers may have a sports management degree, or they may have a degree in a related field like:
business
marketing
communications
finance
Sports Marketing vs Sports Management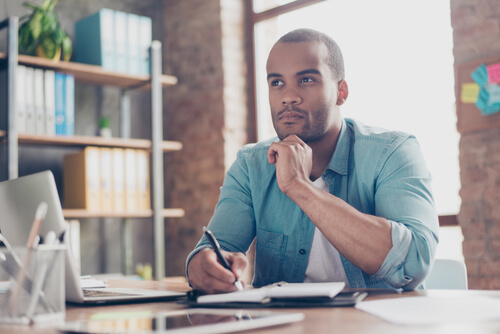 While Sport Marketing may focus on marketing campaigns of varying duration, or the lead up and execution to a major sporting event, Sport Management focuses more on the day-to-day operation of the world of sports and recreation. While planning for and organizing promotional efforts is a part of Sports Management, much of the work in Sports Management is inward-facing and involves managing the resources of an organization or facility.
In addition, while Sport Marketing offers more opportunities to work with brand name clients, sporting goods companies and other advertisers, Sport Management often features more of a focus on personnel management, including athletes, coaches and staff.
Both Sports Management and Sports Marketing are growing fields in which you can find an exciting and rewarding career.
What About Sports Marketing Management?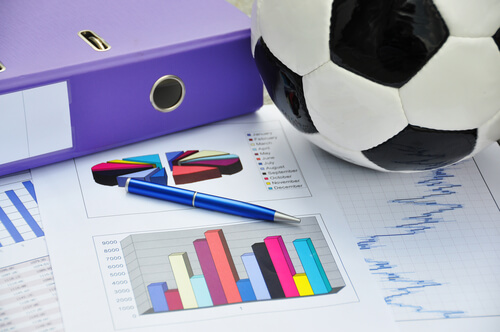 Are you interested in the aspects of both sport management and marketing?  Sports Marketing and Management is a field that combines the best of marketing and management fundamentals in the context of the sporting industry.  Sports Marketing Management professionals are well-trained business professionals capable of developing marketing campaigns and supporting the revenue goals of various sports entities including:
university sports teams
sporting event facilities
professional sports franchises
Several schools offer these interdisciplinary sport marketing management programs including the Bachelor of Science program at the University of Northwestern Ohio and Indiana University.
Related Articles:
What Public Relations Jobs in Sports are Available?
20 Affordable Bachelor's in Sports Communications
Can I Earn a Specialized Sports Marketing Degree?
Do I Need a Degree in Sports Journalism to Become a Sports Journalist?