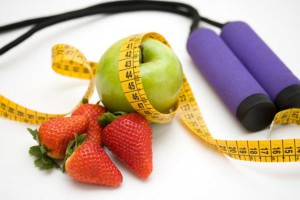 Many people who have a passion for sports and also for nutrition wonder what is the degree needed to be a sports nutritionist. While there is not one universal degree that you must earn to enter to the field, there are relevant degrees and not-so-relevant options to choose from. To enter the field of sports nutrition, most states require you to get licensed as either a nutritionist or a registered dietician. Because licensure is required, it is a must that you choose a degree that is recognized by the licensing body. Read on, and learn about the majors that are best for sports nutrition.
Major in Nutrition or Sports Nutrition
You can either earn a Bachelor of Science in Nutrition or in Sports Nutrition in order to earn your licensure or certification. While a sports nutrition degree program is ideal, if the school that you plan on attending does not offer this specialized program then the curriculum for a degree in nutrition will suffice. When you take either program, the curriculum covers anatomy, physiology, biochemistry, nutritional analysis, exercise science, assessments, and organic chemistry. A sports nutrition may have additional requirements that pertain to kinesiology and physiology of exercise.
How to Choose the Right Degree Program
If you do not want to have issues meeting the qualifications to sit for a state nutritionist licensing exam, it is important that you take a reputable program. One way to steer clear of diploma mills or the less reputable programs is to choose a program that has applied for and been granted accreditation. There are regional and national bodies, but the most important bodies are those that are specialized. For future nutritionists and dieticians, the best accreditation agency to trust is the Accreditation Council for Education in Nutrition and Dietetics. Be sure to check for programs with this credential before you apply or fill our a financial aide application.
What Are the Common Requirements to Become a Licensed Nutrition Specialist?
The requirements to become a registered dietitian or licensed sports nutritionist can vary from state to state, but the requirements to get your certification through the Commission on Dietetic Registration is the same. Be sure to review the state requirements for licensure first. Once you are familiar with these requirements, you can learn about what it takes to earn your CDR certification. To be an official registered dietician in sports dietetics, you must have completed 1500 hours of specialty practice in the field. After you have specialty experience, you can apply for the exam. If you pass the exam content, you will be a certified sports nutritionist. Certification is not required, but it is highly perceived.
Related Resource: Director of Sports Partnerships
The demand for nutritionists and dietitians who are specialized to serve specific types of athletes is on the rise. The overall demand in the field is projected to grow by 21%, which is must faster than average, according to Bureau of Labor Statistics. If you would like to get more attention when you are applying for a position, you should take the right degree program and then get experience so that you can earn your certification. As you study, check out the state licensing requirements and guidelines so that you study and complete all of the right coursework as you earn the degree needed to be a sports nutritionist.