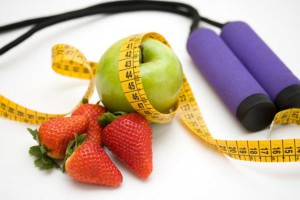 It's no secret that athletes have unique nutritional needs.  Good nutrition is critical for athletes who want to perform their best.   If you've got a passion for sports and an interest in nutrition, you might consider earning a sports nutrition degree. 
Sports nutritionists understand the specific dietary needs of athletes.  They know the role sport nutrition plays in athletic performance.  A sports dietician can work with athletes or sports organizations to recommend and advise on a variety of dietary related areas including:
nutrition services
health education
sustainable food systems 
Related Resource: What is an Exercise Physiologist?
The Nutrition or Sports Nutrition Major
There are many excellent sports nutritionist schools.  Sports and nutrition degree options usually include a Bachelor of Science in Nutrition or Sports Nutrition.  A sports nutritionist degree program is ideal given the specialized nature of the field.  Some schools offer a sports nutrition concentration.  If the school that you plan on attending doesn't offer specific sports nutritionist education, the curriculum for a bachelor's degree in nutrition will suffice.
Sports nutritionist education requirements are rigorous.  The curriculum covers areas like:
health sciences
physiology
biochemistry
health education
exercise science
community health
nutrition and exercise science
food science
sports medicine
exercise physiology
The program may have additional requirements that pertain to kinesiology and sports studies.  Students planning to become a certified dietician should choose a sport nutrition program with an internship requirement.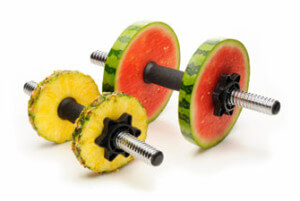 How to Choose the Right Degree Program
If you want to pass your state nutritionist licensing exam, it is important you select a reputable program. One way to steer clear of diploma mills or less reputable programs is to choose a school that holds accreditation recognized by the U.S. Department of Education and/or the Council for Higher Education.
You'll need to make sure your sports nutrition education program is also properly accredited.  By selecting an accredited program, you'll make sure you meet the sports nutritionist education requirements.  For future nutrition professionals and dieticians, the best accreditation agency to trust is the Accreditation Council for Education in Nutrition and Dietetics. Be sure to check for programs with this credential before you apply or fill out a financial aid application.
How to Become a Sports Dietician
The first step toward becoming a Board Certified Specialist in Sports Dietetics is to become a Registered Dietitian (RD).  There are several different options students can take to be eligible to sit for the RD exam.  The most straight forward path is to complete an accredited dietary program and earn a bachelor's degree granted by a USDE recognized institution.
Additional sports nutritionist requirements established and approved by the Commission on Dietetic Registration include:
Maintaining Registered Dietitian status for a minimum of two years from the date of the original examination
Providing documentation of at least 2,000 clock hours of sports dietetics practice experience as an RD in the past five years.
RD's with a master's degree in an area like exercise science or sports nutrition can receive credit for up to 300 clock hours of practical experience.  After you have specialty experience, you can apply for the exam. If you pass the exam content, you will be a certified sports nutritionist. While certification is not required, it is highly recommended.
Related Resource: Director of Sports Partnerships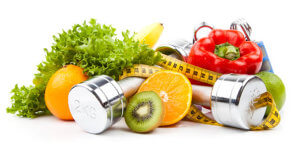 Conclusion
The demand for nutritionists and dietitians with specialized knowledge and training about the nutritional needs of athletes is on the rise. The field is projected to grow by 11%, which is faster than average, according to Bureau of Labor Statistics.
A career as a sports nutrition professional can be extremely rewarding.  It's important to review different sports nutritionist colleges to make sure you choose the one that's the best fit with your career goals.  You'll also need to gain professional experience to earn your certification, so you'll need to make sure the school provides a pathway to meet that requirement. Once you've met the sports nutritionist certification requirements, you'll need to pass the RD exam.
As you study, check out the state licensing requirements and guidelines so you're prepared to complete additional exams and provide any necessary documentation.  You might consider graduate school to gain advanced training. With hard work and dedication, you'll be on your way to a successful career working as a sports nutrition professional!
Related Articles: