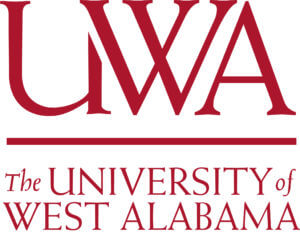 Sport Management at the University of West Alabama
The University of West Alabama appears in our ranking of the 50 Best Bachelor's in Sports Science Degree Programs (Campus).
The sport management program at the University of West Alabama is offered by the School of Health Science and Human Performance, and students may also enroll in the Exercise Science program if their interests are more health care oriented. Degrees available in sport management include an undergraduate degree in sport management and a minor in sport management. Students in the exercise science program may also pursue a bachelor's degree or a minor in that area. Students who major in sport management may want to consider the exercise science minor, and students who choose the exercise science major may want to think about enrolling in the sport management minor since the degrees are reasonably complementary.
The Sport Management Major at the University of West Alabama is described as one that teaches the student "every facet of the sports world." Upon graduation, students may find work in many exciting environments like professional sport organizations, fitness management, event management, and community recreation, as well as several other related venues in sport. Some of the jobs a sport management graduate may consider include Athletic Director, Sports Information Director, Facilities Manager, or Sport Website Coordinator. While in the program, sport management majors will take classes that include Kinesiology, Exercise Physiology, Sport & Exercise Legal Issues, and Athletic Administration Seminar.
One of the interesting options available to students in the program for sport management is the option to declare an emphasis in Business, which will reward the student with a minor in Business Administration. Doing so will require that the student completes 24 credit hours in classes like Microcomputer Applications, Accounting, and Business Law & Legal Environment. There are also many ways for students to prepare for their future career, including practicum opportunities with the University of West Alabama Athletic Department and memberships with professional organizations like the North American Society for Sport Management.
Students who choose the Exercise Science Major route will receive instruction in research & physical achievement, medicine, and physiology. The curriculum includes classes like Exercise Testing & Prescription, Biomechanics of Human Movement, and Exercise Physiology. The university reveals that its Exercise Science program is one of the most popular offered at the school, and graduates go on to work in jobs in cardiac rehabilitation, occupational therapy, and hospital-based wellness programs. The university recommends that students consider membership with The American College of Sports Medicine or the National Strength and Conditioning Association.
About the University of West Alabama
The University of West Alabama was established as the Livingston Female Academy in 1835 and was formerly a church-supported school for the education of young women. Several of the original board members of the school were Presbyterians, but the school is no longer affiliated with a church and is now a public university in Livingston, Alabama. The school has more than 5,100 students enrolled in classes at its Livingston campus and through its online degree programs. The school's rural campus covers 600 acres, and the school's motto is "Do Something That Matters." Teams at the university play in NCAA Division II games and compete as the West Alabama Tigers. The school's official colors are red and white, and the university's mascot is Luie the Tiger.
University of West Alabama Accreditation Details
The University of West Alabama is regionally accredited by the Southern Association of Colleges and Schools Commission on Colleges and is authorized to award bachelor's, master's, and education specialist degrees to its students. Regional accreditation ensures students may apply and qualify for federal financial aid. The educator certification programs at the university are accredited by the Alabama State Department of Education, as well as the Council for Accreditation of Educator Preparation. Many programs within the College of Business and Technology at the University of West Alabama are accredited by the Accreditation Council for Business Schools and Programs. Accredited degrees include the Master of Business Administration and several of the specializations within the Bachelor of Business Administration program like Accounting, Management, Business Administration, and Marketing.
University of West Alabama Application Requirements
Prospective students of the University of West Alabama may apply online or through regular mail. The university has separate online applications for undergraduate, graduate, and international programs, as well as additional applications for its undergraduate and graduate programs online. Students who want to qualify for a scholarship from the university will mail an extra application. Applying for a space in one of the university's undergraduate programs requires the official application, test scores from the ACT or SAT, and submission of official transcripts from high school. Applications for graduate school are similar, but students should check with their program of interest to make sure there aren't any additional application materials required for full admission.
Tuition and Financial Aid
The University of West Alabama is a public university and charges different tuition rates for in-state versus out-of-state students. Tuition for in-state students is $8,450 a year, and tuition for out-of-state students is $16,900 a year. Fees for room & board, as well as other costs associated with enrollment at the university, mean the estimated cost for in-state students is $18,156, and the estimated cost for out-of-state students is $26,606. The university also estimates that undergraduate students will need to pay for around $1,200 in extra supplies each semester. For graduate students, the in-state tuition rate is $3,021, and the out-of-state tuition rate is $5,247. When room, board, books, supplies, transportation, personal expenses, and loan fees are included the totals are estimated at $11,183 for in-state students and $13,409 for out-of-state students. International students will pay tuition and fees at approximately the same rate as out-of-state students.
Each year, the university awards more than 14 million dollars in scholarships to students based on need and academic achievement. The university shares that more than 80 percent of its students receive some type of financial aid each year that may come in the form of scholarships, grants, and loans. Students must have their financial aid documents and applications completed with at least ten days to spare before the start of each term to ensure the financial aid will be available to cover tuition and fee costs. Students who want to enroll in the sport management program at the University of West Alabama may want to explore the scholarships available for students in areas of study like sports science, exercise science, and human physiology.
Related Articles: