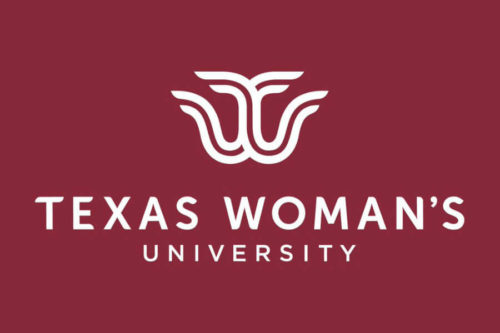 Four Top-Notch TWU Degrees for Sports Management Careers
Texas Woman's University appears in our ranking of the 20 Best Online Masters in Kinesiology and Exercise Science.
At Pioneer Hall, the College of Health Sciences offers a BS in Kinesiology for Texas Woman's University undergrads to study human movement in four specializations: Sport Management, Exercise Science, EC-12 Coaching, or Pre-Physical Therapy. Chaired by Dr. George King, the 120-credit, SACS-accredited curriculum requires minimum 2.75 GPAs during Denton courses like Fitness Management and Sport Law with 350 internship hours. Redesigned for Fall 2016, the MS in Kinesiology advances knowledge of the human body in five tracks: Sport Management, Exercise Physiology, Adapted Physical Activity, Biomechanics, or Coaching. Led by Dr. Barbara Barnick-Ben-Ezra, the 36-credit, thesis-optional master's spans four semesters with hybrid or online courses like Sport Governance and two 175-hour practica. The 18-credit Leadership in Education & Sport Certificate can be added fully on Canvas.
Ideal for International Olympic Committee certification, the MS in Exercise and Sports Nutrition trains Denton post-grads to advise athletes on dietary or workout habits to maximize their performance. Directed by Dr. Shane Broughton, the 43-credit, ACEND-accredited sequence encourages students to join Phi Upsilon Omicron, engage in the Food & Nutrition Network, conduct Institute for Women's Health research, and find internships like the Houston Texans. The Ph.D. in Kinesiology provides the highest level of achievement in four concentrations: Sport Management, Exercise Physiology, Biomechanics & Motor Behavior, or Adapted Physical Activity. Headed by Dr. David Nichols, the 96-credit, five-year doctorate blends hybrid 600-level courses from Hormonal Responses to Cardiovascular Evaluation with graduate assistantships, 10+ hours of weekly practicum, and dissertation work.
About Texas Woman's University
Texas Woman's University originated in 1901 when the Democratic 27th Legislature signed the bill creating the Texas Industrial Institute & College for Education of White Girls. The next Fall, an inaugural all-female class of 186 arrived at Old Main. In 1903, its name was shortened to the Girls Industrial College. In 1905, it became the College of Industrial Arts. One decade later, the first four-year Bachelor of Arts degree was conferred. Regionally accredited since 1923, the CIA launched its Graduate School in 1930. In 1934, President Taylor renamed it the Texas State College for Women. By 1953, the TSCW had delivered its earliest Doctor of Philosophy degree. In 1954, it acquired Parkland Memorial Hospital to develop a health science center in Dallas. In 1957, the Texas Woman's University title was finally adopted. In 1972, TWU started admitting men into graduate programs. In 2010, Texas Woman's University won its first Lone Star Conference championship in basketball.
Endowed for $72.2 million, Texas Woman's University now employs 469 full-time and 432 part-time faculty instructing 15,518 Pioneers from 34 countries online, on its 270-acre Denton campus, or at two health centers with 140+ organizations like Kinesiology Club for 77 percent retention. In 2018, Texas Woman's received the One CBORB Excellence Award. In 2019, TWU won its fifth Lone Star Conference Academic Excellence Award. Texas Woman's University had a 2014 NCAA Woman Athlete of the Year Award finalist too. The U.S. News & World Report ranked TWU the 200th top social mobility performer and 28th best physical therapy school. On Niche, TWU boasts America's 468th best location and 469th best environment. Forbes picked Texas Woman's University 218th among four-year public institutions. The Economist named TWU the 45th best value. PayScale placed TWU 490th with a $305,000 ROI.
Texas Woman's University Accreditation Details
On September 10, 2012, the Southern Association of Colleges and Schools Commission on Colleges (SACSCOC) provided a Compliance Certification Report to Texas Woman's University to extend the Level VI accreditation status through 2022-23 under President Carine M. Feyten, Ph.D., who earned the Florence Steiner Award for Leadership. Located 825 miles east via Interstate 20 in Decatur, Georgia, this expansive 11-state Southeast Region accreditor is recognized by the Council on Higher Education Accreditation (CHEA) to evaluate TWU's 97 baccalaureate, 75 master's, and 26 doctoral options. Further, Texas Woman's is approved by the Accreditation Council for Education in Nutrition and Dietetics through December 2022. The Commission on Accreditation in Physical Therapy Education (CAPTE) also reaffirmed TWU in May 2012.
Texas Woman's University Application Requirements
Enrollment at Texas Woman's University is classified as "moderately difficult" by Peterson's since 4,971 of the 5,727 Fall 2018 applicants were victorious for 87 percent acceptance. First-year Pioneers pursuing the BS in Kinesiology must graduate from a high school, homeschooling, or GED program. Note only GED subject scores over 145 will qualify. Ranking in the top 50th percentile of one's class is required. Freshmen must verify cumulative GPAs of 2.0 or better in grades 9-12. For assured admission, students need test scores above 21 on the ACT or 1000 on the SAT. The Class of 2022 reported an average 3.21 GPA, 1070 SAT, and 23 ACT mark. Transfers from regionally accredited colleges need minimum 2.0 GPAs in 12+ credits. Foreign learners prove English ability with at least 79 TOEFL IBT, 6.5 IELTS, or 53 PTE scores. The Graduate School requires four-year bachelor's completion with an upper-division GPA of 3.0. Relevant majors, such as kinesiology, sport management, and public health, are preferred. The Ph.D. in Kinesiology lists nine prerequisite courses, including Functional Anatomy.
Texas Woman's University conveniently has rolling undergrad admission. Final deadlines are August 7th for Fall, December 27th for Spring, and June 19th for Summer starts. Non-U.S. residents should meet priority dates of March 1st and November 1st. MS in Exercise and Sports Nutrition cohorts must apply before June 15th, October 1st, or April 1st. The MS and Ph.D. in Kinesiology programs consider entrants through March 1st and July 1st. Accordingly, complete the ApplyTexas Application online for $50 ($75 if international). Forward official transcripts to P.O. Box 425589 in Denton, TX 76204. Attach extra materials, such as the standardized tests, personal statement letter, professional resume or CV, 2-3 recommendations, and health form. Contact (866) 809-6130 or admissions@twu.edu with questions.
Tuition and Financial Aid
For 2019-20, Texas Woman's University is charging in-state BS in Kinesiology majors $226 per credit. Non-resident bachelor's tuition is $648 per credit. Oklahoma residents pay a discounted rate of $256 per credit. Undergrads cover the $25 technology fee, $35 services fee, and $15 library fee per credit. Fitness and recreation fees are $73 by semester. One-time orientation fees are $200. Living at the Denton campus dorms like Guinn Hall adds $8,181 for room and board yearly. TWU budgets $1,050 for books, $2,124 for personal needs, and $882 for travel. Annual bachelor's attendance equals about $21,597 in-state or $33,777 out-of-state. The Graduate School bills Texans $276 and non-residents $698 per credit. Full-time graduate enrollment averages $4,852 to $12,322 with $2,484 for mandatory fees.
According to the NCES College Navigator, the Office of Financial Aid at 304 Administrative Drive links 93 percent of incoming full-time TWU Pioneers to tuition assistance averaging $8,841 each for $9.13 million total. Kinesiology funds include the Anne Duggan Scholarship, Heritage Health Solutions Scholarship, Ivalene & Robert Sherrill Scholarship, Joyce Cronk Scholarship, Herb & Della French Scholarship, Elizabeth Anne Sugars Scholarship, Dorothy Jones Whitfield Scholarship, Biomechanics Scholarship, Marguerite Ann Murphy Memorial Scholarship, Sanborn Scholarship, Alleen Yeary Standifer Scholarship, Doris McCarter Brownell Scholarship, and Claudia Williams Scholarship. Since 2013, the Terry Foundation Scholarship has covered in-state tuition for exemplary freshmen exceeding the 1130 SAT or 23 ACT mark. The Honors Touchstone Scholarship gifts $1,000 annually to transfers with up to 60 credits and minimum 3.3 GPAs. Federal resources, such as the Pell Grant or Graduate Plus Loan, require FAFSA applications coded 003646. Texans could also claim the Public Educational Grant, Educational Opportunity Grant, Armed Services Scholarship, Education First Scholarship, Horatio Alger Scholarship, TADC Urban Scholarship, and more.
Keep reading about Texas Woman's University at the Department of Kinesiology website.
Related Articles: