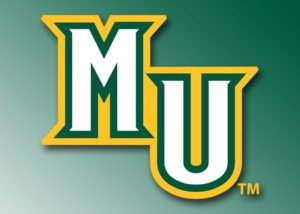 Six Sport Management Degrees at Methodist
Methodist University appears in our ranking of the 50 Best Bachelor's in Sports Science Degree Programs (Campus).
In Clark Hall, the Reeves School of Business awards a 120-credit B.S. in Sport Management led by Dr. Denny Scruton for Methodist University Monarchs seeking leadership jobs in today's $470 billion athletics industry after 12-week internships like the Fayetteville Marksmen and Carolina Panthers. Chaired by Dr. Hugh Harling, the B.S. in Athletic Training builds a 124-credit, CAATE-accredited curriculum with an 80 percent certification rate after practical experience in March F. Riddle Center serving 20 Division III teams. Linked to Nimocks Fitness Center, the B.S. in Exercise & Sport Science follows a 120-credit, eight-term plan outlined by Dr. Gray Lipford with courses like Weight Training Techniques for ACSM certification. Since 1986, the B.S. in Business Administration has specialized its 120-credit, ACBSP-accredited degree in PGA Golf Management under Prof. Jerry Hogge with premier Sandhills Region tournaments at King's Grant Golf & Country Club. The 120-credit B.S. in Kinesiology directed by Dr. Trey Hoyt expands beyond the 30,000-square-foot McLean Health Sciences Center with 80 practicum hours studying human movement. Online on Blackboard, the Professional MBA also plots a 36-credit, 16-month sequence advised by Dr. Kimberly Scruton with an Organizational Management & Leadership emphasis and case study capstone project.
About Methodist University
Methodist University originated on May 14, 1956, when the North Carolina Conference of the Methodist Church led by Bishop Paul Garber voted to build a four-year, coed school. That November, Methodist College was formally chartered by the NC General Assembly. In 1958, its first four buildings were designed by Stevens & Wilkinson of Atlanta. By 1960, the Classroom Building welcomed an inaugural class of 88 Christian men and women. In 1963, Methodist started competing in the Dixie Intercollegiate Athletic Conference. Fully accredited since 1966, it dedicated Armstrong-Shelley Baseball Field on April 20, 1974. Twelve years later, the Charles M. Reeves Jr. School of Business was funded by the industrialist. In 1986, the women's golf team started a 25-year record of winning every NCAA Division III championship. In 1996, its 617-acre Fayetteville campus even added the Richard L. Player Golf and Tennis Center. The Methodist University name was adopted in 2006 for new master's education. Endowed for $19,48 million, MU now educates 2,450 Monarchs from 53 nations online and on-site with 100+ clubs like Iota Tau Alpha.
The U.S. News & World Report ranked Methodist the 87th best Southern college. On Niche, MU has America's 491st most diversity and 647th best athletics.
Methodist University Accreditation Details
On April 12, 2019, Methodist University will host a comprehensive evaluation visit from the Southern Association of Colleges and Schools Commission on Colleges (SACSCOC) to extend the Level V accreditation for another 10 years under its fifth president, Dr. Stanley T. Wearden, who received the 2002 Kent State Distinguished Teaching Award. Located 379 miles west via Interstate 20 in Decatur, Georgia, this elite 11-state South Atlantic Region accreditor is authorized by the Council on Higher Education Accreditation (CHEA) to review Methodist's 80 baccalaureate and six graduate offerings. The Reeves School was reaffirmed by the Accreditation Council for Business Schools and Programs (ACBSP) in 2015. Particularly, the PGA Golf Management Concentration was approved by the Professional Golfers' Association in 1999. The Commission on Accreditation of Athletic Training Education (CAATE) has also accredited Methodist since July 12, 2002.
Methodist University Application Requirements
Getting into Methodist University is labeled "moderately difficult" by Peterson's because only 1,826 of the 2,904 Fall 2017 applicants were victorious against the 63 percent acceptance rate. First-year Monarchs seeking the B.S. in Sport Management are reviewed individually based on high school or GED education merits. At least 16 college-prep units, including four in English, are mandated. Secondary GPAs of 3.0 and higher are strongly preferred. Freshmen generally exceed the 980 SAT or 19 ACT minimum. PGA Golf Management students must verify a handicap of 12 or less. Reeves School of Business transfers are test-optional with 31+ credits of college credits. Academic performance standards require a 2.0 college GPA or better. B.S. in Athletic Training cohorts need a larger 2.75 GPA in prerequisites, such as Introduction to Sports Medicine and Kinetic Human Anatomy. The Accelerated MBA is available for seniors with 100 or more credits at "B" averages. Professional MBA entrants typically hold business bachelor's with 3.0 GPAs or greater. Taking the GRE or GMAT is voluntary with five years of experience.
Methodist University conveniently has rolling admission through August 1st for Fall, January 1st for Spring, and May 1st for Summer. Only the PGA Golf Management Concentration has a firm deadline of March 1st. Competitive scholarship programs have a February 1st priority date. At one's liking, complete the MU Application online with a $50 non-refundable fee. Request official transcripts be mailed to 5400 Ramsey Street in Fayetteville, NC 28311. For test reports, select ACT code 3127 or SAT/GRE code 5426. Supplemental items could include the transfer course evaluation, class rank, extracurricular résumé, three professional references, personal essay, immunization medical exam, and ETS Major Field Test. Inquire more at (910) 630-7000 or admission@methodist.edu.
Tuition and Financial Aid
For 2018-19, Methodist University billed daytime B.S. in Sport Management majors $16,740 each term or $33,480 annually. Evening or weekend courses were $387 per credit. Online classes cost slightly more at $491 per credit. The active-duty military rate was $250 per credit. Undergrads paid the $590 student activity fee for one year. Living at the Fayetteville campus' dorms like Sanford Hall added $6,365 for traditional housing. Standard meal plans for Berns Student Center were $6,300 extra each year. Annual bachelor's study equaled about $47,200 on-site and $33,846 if commuting. The four-year estimated total ranged from $135,380 to $188,800. Professional MBA entrants paid $1,290 per course or $46,440 overall.
According to the NCES College Navigator, the Office of Financial Aid in Joe W. Stout Hall crowned 87 percent of Methodist Monarchs with median assistance of $19,407 for $36.42 million combined. University funds include the Brantley Memorial Scholarship, Catherine Brock Scholarship, William Tasse Alexander III Scholarship, Hugh Scott & Janet Smith Cameron Scholarship, Bruce Dent Scholarship, George Harriss Scholarship, Wesley Mensing PGA Golf Scholarship, Tom McLean Scholarship, Todd Stephen Kreuger Scholarship, Professional Women of Fayetteville Scholarship, and Gertrude Shore Memorial Scholarship. The Wright Scholars Program gifts $2,000 per year to freshmen exceeding 3.7 GPAs and 1160 SAT scores. Transfer Presidential Scholarship recipients earn $10,000 to $20,000 with 3.10 GPAs and better. School code 002946 on FAFSA applications will unlock federal resources, including the Supplemental Educational Opportunity Grant and Direct Subsidized Loan. The Office of Career Services lists student employment options, such as Gene Clayton Tennis Center. North Carolinians also access the NC Need-Based Scholarship and Education Lottery Scholarship.
Continue reading about Methodist University at the Reeves School of Business website.
Related Articles: