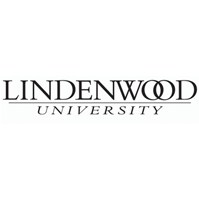 Six Lindenwood Degrees for Sport Management Goals
Lindenwood University appears in our ranking of the 50 Best Bachelor's in Sports Science Degree Programs (Campus).
At Harmon Hall, the Robert W. Plaster School of Business & Entrepreneurship grants a 74-credit B.A. in Sport Management chaired by Dr. Molly Hudgins for traditional Lindenwood University Lions to intern at Saint Louis FC, enter the Enactus Competition, and join Delta Mu Delta. Chaired by Dr. Tom Godar, the B.S. in Athletic Training builds a 104-credit, CAATE-accredited major with hands-on Great Lakes Valley Conference experience for an 85 percent first-rate Board Certification pass rate. Ranked in Terrain Magazine's top 10, the B.A. in Recreation, Sport and Tourism Management overseen by Dr. Paul Wright splits into 67-credit Sport & Fitness, General Recreation, and Outdoor & Adventure Education tracks in St. Charles for undergrads seeking CPRP eligibility after 100-hour practica.
Since Spring 2016, the School of Health Sciences has housed the B.S. in Exercise Science for a 71-credit, NSCA-approved major headed by Dr. Jessica Randolph with in-depth Performance Nutrition Lab projects, eight-week internships like Gold's Gym, and an optional Berlin Semester. Online via Canvas, the M.S. in Health Sciences plots a 33-credit, ACSM-aligned program directed by Dr. Chad Kerksick with Fitness & Wellness or Sport Science & Performance tracks to thesis research for Ph.D. preparation and 95 percent job placement. Advised by Dr. Roger Ellis, the M.A. in Sport Management shapes a 39-credit hybrid sequence with nine-week evening or online courses like Financial Policy plus 200+ hours at internships, such as the Kansas City Chiefs or St. Louis Cardinals.
Related Resource: What is an Exercise Physiologist?
About Lindenwood University
Lindenwood University originated in 1827 when George Champlin and Mary Sibley opened the first women's school west of the Mississippi River on their 280-acre St. Charles estate. In 1830, it was called the Boarding School for Young Ladies at Linden Wood with 12 pupils. Closed in 1841, it was saved in 1853 by a Missouri Legislature charter as the Lindenwood College for Women. On July 4, 1856, ground was broken to erect Sibley Hall in honor of the school's founders. In 1870, control of Lindenwood was acquired by the Presbyterian Synod of Missouri. In 1910, well-known philanthropist James Gay Butler joined its Board of Directors. Accredited in 1913, Lindenwood created the first bachelor's degree on June 11, 1918. By 1969, it became Lindenwood Colleges with separate divisions for men and women. Three decades later, the Lindenwood University name was adopted and Robert Hyland Arena was built.
Endowed for $160.3 million, Lindenwood University now employs 877 faculty teaching 9,382 Lions from 60 countries online or face-to-face at two Missouri locations with 55 athletic programs and 120+ clubs like Students of Leisure & Recreation. In 2019, Lindenwood had the ACBSP Teaching Excellence Award finalist for Region 5. In 2018, Lindenwood earned the NAIA Champions of Character Five-Star Institution Award. Lindenwood University accepted the 2014 NCAA Division II Community Engagement Award of Excellence too. The U.S. News & World Report named Lindenwood the 94th best business and 102nd top undergrad school online. On Niche, Lindenwood boasts America's 67th most diversity, 316th best athletics, and 369th top education. College Factual picked Lindenwood as the 285th best value and 76th best recreation management program. The Institute of International Education crowned Lindenwood the 26th top master's college. WalletHub declared Lindenwood the 94th safest campus.
Lindenwood University Accreditation Details
On May 12, 2014, the Higher Learning Commission of the North Central Association (HLC-NCA) Institutional Actions Council voted favorably to continue the Level V accreditation at Lindenwood University through 2023-24 under its 21st president, Dr. Michael D. Shonrock, who received the Texas Tech President's Quality Service Award. Located 325 miles north via Interstate 57 in Chicago, Illinois, this mammoth 19-state Midwest Region accreditor is authorized by the U.S. Department of Education to assess Lindenwood's 100 baccalaureate, 49 master's, three specialist, and doctoral degrees. Particularly, the Robert W. Plaster School of Business & Entrepreneurship was reaffirmed by the Accreditation Council for Business Schools and Programs (ACBSP) in 2010. The Commission on Accreditation of Athletic Training Education (CAATE) initially accredited Lindenwood on October 17, 2003. The B.S. in Exercise Science is recognized by the National Strength and Conditioning Association (NSCA) too.
Lindenwood University Application Requirements
Enrollment at Lindenwood University is labeled "moderately difficult" by Peterson's since 3,010 of the 3,416 Fall 2017 applicants were victorious for selective 88 percent acceptance. First-year Lions roaring about the B.A. in Sport Management must be college ready with a high school, GED, or HiSET diploma. Secondary curricula should include four years of English and three years of Math. Cumulative GPAs of 2.75 and higher allow for test-optional admission. The Class of 2021 presented a median average of 3.28. The middle 50th percentile had ACT scores of 20-25. Mid-range SAT scores were 450-550 for Reading and 470-580 for Math. The B.S. in Athletic Training only admits transfers who fulfill prerequisites, such as Medical Terminology and Anatomy. Documenting 50+ observation hours with board-certified therapists is mandated. The School of Graduate Studies only admits M.A./M.S. majors with regionally accredited bachelor's degrees at GPAs above 3.0. The M.S. in Health Sciences demands six prerequisites like Exercise Physiology graded at least "C."
Lindenwood University conveniently has a rolling admission policy year-round. Note enrollment begins on November 6th for Spring, April 2nd for Fall, and June 4th for Summer. It's suggested international students apply before November 1st, June 1st, and March 27th respectively. The deadline for the B.S. in Athletic Training is March 31st each year. Accordingly, log into the ApplyLU Portal to submit the $30 application online. Have registrars sent official transcripts to 209 South Kingshighway in St. Charles, MO 63301. Select ACT code 2324 or SAT/GRE code 6367 for electronic test scores. Attach supplemental materials like the two signed references, experience résumé, observation hours documentation, medical examination form, clinical agreement, and passport. Contact (636) 949-4949 or admissions@lindenwood.edu for more.
Tuition and Financial Aid
For 2019-20, Lindenwood University is charging full-time B.A. in Sport Management majors $9,000 per semester or $18,000 annually. Enrolling part-time incurs $495 per credit. Experiential learning costs $90 per credit. The study abroad fee costs $300 each term. Living at the St. Charles campus' eight dorms like Pfremmer Hall adds $4,600 to $5,000 for semester housing. Commuter 50-meal plans for Spellmann Center Dining Hall are $425. Lindenwood budgets $1,200 for books and $2,700 for miscellaneous expenses. Annual undergrad attendance equals about $30,500 on-site and $22,375 at home. The School of Graduate Studies prices master's tuition at $525 per credit. M.S. in Health Sciences majors spend $17,325 while M.A. in Sport Management students pay $20,475 total.
According to the NCES College Navigator, the Student Financial Services Office in Spellmann Center gets 85 percent of full-time Lindenwood Lions tuition aid of $8,591 apiece for $55.01 million combined. Institutional funds include the Nancy Orr Memorial Scholarship, Black & White Ball Scholarship, Howard Barnett Essay Scholarship, Barbara Wade Scholarship, Alice Parker Scholarship, John Guffey Memorial Scholarship, Christopher Ethan Prydybasz Scholarship, Linnemann Scholarship, William Weber Scholarship, Edward Osiek Scholarship, and Dierbergs Market Leadership Scholarship. The Presidential Scholarship covers the full tuition of $18,000 for outstanding freshmen with minimum 3.5 GPAs. The Need-Based Grant provides up to $9,000 annually based on expected family contribution. FAFSA applications coded 002480 help unlock federal financing, including Work-Study Awards and Pell Grants. The Access Missouri Grant has a February 1st deadline for in-state undergrads to earn $300 to $2,850.
Continue reading about Lindenwood University at the Sport Management Program website.
Related Articles: