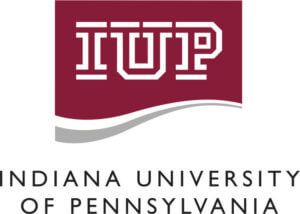 Indiana University of Pennsylvania Sports Management Degree Programs
Indiana University of Pennsylvania appears in our ranking of the 50 Best Bachelor's in Sports Science Degree Programs (Campus).
The Department of Kinesiology, Health and Sport Science at Indiana University of Pennsylvania offers a wide range of degree programs for students with an interest in sports management. Undergrads can minor in sports management and take four required courses and two electives. The required classes include Introduction to Sports Management and Law and Issues in Managing Sports. Electives can include Athletic Coaching, Economics of Sports and Managing Budgets and Technology in Sports. Students can do an internship as an elective too.
Undergrads can also earn a Bachelor of Science in one of four fields. The physical education and sport program looks at the way the human body responds and reacts to activities. It prepares students for working in rehab centers and other facilities. The physical education and exercise science program includes more fitness and exercise classes. Students also learn how nutrition can affect the performance of an athlete. In the physical education and sports administration program, students take courses such as Applied Human Structure and Conditioning, Social Issues in Sport and Managing Facilities and Events in Sport. There is also a physical education and pre-athletic training major and a full program in athletic training.
Indiana University of Pennsylvania offers three Bachelor of Science in Education (BSED) programs too. One is a physical education and K-12 teacher education program. Students learn how to work with children in elementary through high school ages and how to create training and fitness programs for schools. In the community health education program, students focus more on the health needs of larger groups. The university also offers a BSED with an emphasis on health and physical education in recreation and leisure.
Four Master of Science and one Master of Education programs will also appeal to sports management students. The university's sports science and sports management program features classes such as Sports Psychology, Human Resource Management, Sports Leadership, Sport and Society, Research Methods for Health, Sport and Physical Activity and Current Literature in Health, Fitness and Sport. Sport management majors will earn six credits for their thesis papers too.
Master of Science programs include emphasis areas in exercise science, sport studies and athletic training. Each program includes different classes that prepare students for training professional and amateur athletes, working with athletes and handling the fitness needs of their clients. Licensed teachers and those who want to work as teachers can earn a Master of Education in Health and Physical Education. Indiana University of Pennsylvania offers certificate programs in driver education and athletic coaching too.
About Indiana University of Pennsylvania
Indiana University of Pennsylvania is a university in Pennsylvania named after Indiana County, which is where the campus is located. This university received its original charter in 1871 under the name of the Indiana Normal School. As a normal school, it was responsible for training students to work in local schools and with providing them with skills that they could use in any school. When the state gave it the charter to grant degrees in the 1920s, the normal school became the State Teachers College at Indiana. Changes to the college led to it becoming the Indiana State College and then Indiana University of Pennsylvania. It also uses the abbreviation IUP.
IUP now offers 80 programs for graduate students and nearly 150 degree programs for undergrads. Those programs are available from eight distinct colleges and schools. The main campus in Indiana County sits on more than 370 acres and features both historic buildings and modern structures with a historic look. IUP now has three regional campuses in other parts of Pennsylvania that are smaller in size. Students can take classes on those campuses and online. Enrollment at Indiana University of Pennsylvania now includes nearly 13,000 students.
Indiana University of Pennsylvania Accreditation Details
The National Association of Schools of Music (NASM) and the National Council for Accreditation of Teacher Education (NCATE) are just some of the organizations that granted specialized accreditation to IUP. Its institutional accreditation comes from the Middle States Commission on Higher Education (MSCHE). Institutional accreditation lets IUP both accept credits and award degrees as well as offer federal financial aid.
Indiana University of Pennsylvania Application Requirements
Undergraduate students who do not have any college credits or just a small number of credits can use the IUP application for incoming freshmen. IUP begins looking at applications at the beginning of September but will accept applications submitted later in the year. Students will pay an application fee when sending in their applications and then submit their transcripts and test scores. The university will typically send out response letters within two weeks of receiving applications. Any student applying to a sports management or a related program will follow these same steps.
The process for prospective IUP graduate students is fairly similar. Those students will use the graduate school application and pay a $50 fee. As soon as they submit their applications, the site will let them know what documents and information they still need to send to the university. This often includes official transcripts and two letters of recommendation. IUP also asks for a goals statement to see what goals the student has. Students applying to some of the education and sports programs will also need to meet the requirements of the College of Education and Communications.
Tuition and Financial Aid
Though IUP charges some miscellaneous fees, it includes those fees in the cost it charges students. Pennsylvania undergrads pay $490.20 per credit hour. Nonresidents pay $693.50 per credit hour. To qualify for the Pennsylvania resident rate, the university requires proof of residency. IUP charges nonresident graduate students $774 per credit hour and residents $516 per credit hour. Graduate students will also pay both a wellness fee and a student services fee. Tuition is slightly lower during the summer sessions.
IUP will create financial aid packages for students within a few weeks of receiving their FAFSA documents and applications. While both undergrads and graduate students can use grants and loans, undergrads can also work for the university. They also receive subsidized student loans, while graduate students receive unsubsidized loans. Students can use alternative loans to cover their expenses too. Indiana University of Pennsylvania offers financial aid packages for students who major in any of its sports management and kinesiology programs.
Related Articles: