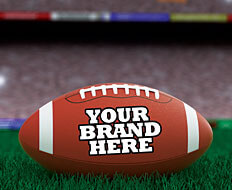 If you are interested in entering the field of marketing, and you have a passion for sports, you may be asking the question, "What does a sports marketing specialist do?" While marketing is important in all industries, the sports world of marketing is a very unique one. By using your marketing skills to attract a crowd to an arena, or to buy branded merchandise, you can help a franchise that you love grow while you earn a good living.
What Are the Duties of a Sports Marketing Specialist?
A sports marketing specialist works for a sports marketing firm or for a sports organization directly. The primary role of the specialist is to think outside of the box in an effort to choose the right marketing tactics to promote specific sporting events and teams or even to promote products and services that are sold in retail stores or arenas. A marketing specialist can be responsible for a single type of marketing or for the entire marketing initiative as a whole.
Typically, sports organizations will use a good mix of both traditional and online marketing techniques to reach a target audience and increase merchandise and ticket sales. It will be the marketing specialists job to research markets, determine the barriers and choose the appropriate channels for marketing that will keep costs down and generate revenue. This is why a talented sports marketer needs to be a creative individual who can still be practical when assessing the risk involved in developing a marketing campaign.
Related Resource: Sports Facilities Director
What Experience Do You Need to Enter Sports Marketing?
If you are interested in pursuing a career in sports marketing, it is important to have the educational or professional experience that is required to be considered a valuable asset to employers. You can work for professional teams, sports associations, local sports corporations, sporting arenas, auditoriums, stadiums, universities and health clubs when you are working within the field of sports marketing. To be considered for a position, it is best to earn your degree in either generic Marketing or in a more specific field like Sports Management.
A marketing degree will teach you a foundation skills so that you can succeed in an entry-level marketing position in virtually any industry. A sports management degree is much more focused on the world of sports, and includes several different marketing courses so that you know the important principles you will use in your profession. It is important to compare accredited programs so that you can make the best choice before enrolling in school. Typically, you can compete for a job with a relevant Bachelor's degree, but a Master's degree can help you enter an organization with a mid-level title.
Many people are passionate about sports, but there is still a need for sports marketing specialist to drive in the revenues. The Bureau of Labor Statistics predicts the field will grow by 12% in the next decade, which is average but positive. While the job outlook is positive, it is important to understand that thousands of people earn degrees in sports management each year, and supply can outweigh demand in such a competitive industry, according to an article in The New York Times. Make sure that you are practical and willing to put in the time. With answers to the question "What does a sports marketing specialist do?", you can decide if this is the field for you .
Related Articles:
What Public Relations Jobs in Sports are Available?