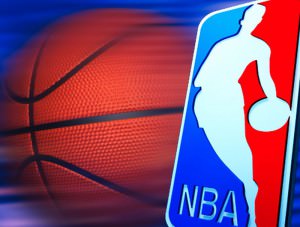 Getting a job with the NBA is a dream for many students studying sports management. The National Basketball Association is the organization responsible for the administration and management of all professional basketball teams, including the Los Angeles Lakers and Boston Celtics. Though you may think that the only thing you need is a degree in your chosen field to work for one of these teams or the NBA itself, you usually need some experience in the form of coaching or other types of management too. Give some thought to the types of sports management careers available and how people land those positions.
Related Resource: What Types of Jobs Are There In Sports Medicine?
Types of Positions
One of the more common types of positions open to sports management graduates is in coaching. Coaches are the ones who work with athletes to improve their performance and the ones who help athletes win games. Other sports management degree holders prefer to work behind the scenes. They handle the daily operations of complexes and facilities where those teams play. Other students graduate and later work as professional scouts. Scouts attend high school, college and lower level basketball games to identify the players who may do well in the professional league.
How to Start Your Career
Whether you want to work for the National Basketball Association, the Women's National Basketball Association (WNBA) or the amateur basketball league, you can't expect to immediately find and land a high paying job right out of college. You typically need a minimum of five years experience before you go to work. Once you start your search, you can find available work online at the official basketball website. This site lets you create your own personalized account, upload a copy of your resume and apply for positions in your city and for teams across the country.
Tips for Sports Management Students
Starting at the bottom is a good tip for those searching for professional basketball and sports management positions. While you're still in college, consider applying for internships working for basketball teams and other sports organizations in your area. Even if you only work in the back office of a farm team baseball team, you'll still have some great experience that you can add to your resume. Many sports management students turn those internships into full paying jobs later, which allow them to form connections and network with those who can help them get better paying jobs for major organizations.
Professional Salaries
The income you can expect to make in the sports management field depends on the position you take. Though the Bureau of Labor Statistics puts the median salary for professional scouts and coaches at just over $28,000 a year, you may make more working for a professional organization than you would working for the sports department at a local college. Head coaches of major teams can make six figures or more each year. Some scouts also receive bonuses for bringing in top performing players. Those just starting out will likely make closer to $20,000 or $25,000 a year.
As a sport management degree holder, you can turn your love of basketball into a professional career. You might find a position that lets you travel with the team for away games and watch home games from the bench. The NBA has its own website where you find and apply for a job that interests you.
Related Resources: