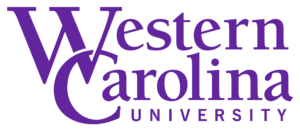 The Bachelor of Science in Business Administration (BSBA) in Sport Management program that Western Carolina University offers is a program designed to help students learn more about the fundamentals of both business and management as it applies to the sports industry. It features a liberal arts core, a business core, general education classes and 21 credits of sport management classes. Those sport management courses include Risk Management and Liability in Sport, Sport Marketing, Introduction to Sport Management and Sport Administration. Students can also do an apprenticeship and up to two internships for course credit. The university allows students to major in business or another field and minor in sport management too.
WCU students can also complete a Master of Science in Sport Management. This program is available through its College of Business and requires that students complete 30 credits. Most students take two full semesters of courses and do the required internship over the summer, which lets them graduate in one year. Students can also do two internships and complete one during any two semesters. The university allows students to use their current jobs as internships and requires that they spend at least 200 hours working in the field to get full credit. WCU graduate students in this program will need to take classes like Project Scheduling, Risk & Contracts, Sport Administration & Governance, Critical Issues in Sport and Managing Enterprise Projects.
Related Resource: 50 Most Affordable Selective Colleges for Sports Management
About Western Carolina University
Western Carolina University is a state university in North Carolina that admits and accepts both men and women. Founded in the late 1890s, the school originally served as an academy that primarily offered high school classes. When it received its charter, that charter allowed it to operate as a secondary school. Many of its early students were boarders who lived on the campus and took classes away from home, but other students commuted to the campus from nearby towns. The state itself took over operations of the campus in later years and renamed it the Cullowhee Normal & Industrial School. This allowed the school to offer both teacher prep programs and industrial courses. It later served as a state normal school, a state teachers college and then Western Carolina College before becoming WCU.
Located near the western border of the state with South Carolina, WCU now has a large campus that sprawls across more than 500 acres. It has an honors college and a graduate school, but it also has five colleges that oversee different departments and programs. Those colleges include the College of Health and Human Sciences, College of Education and Allied Professions and College of Arts and Sciences. The campus is also home to various buildings that house its Mountain Heritage Center and other cultural centers. Each center offers different programs and opportunities that allow students to learn more about the region and the people who once lived there. Western Carolina University now has more than 600 professors working on its campus who educate its more than 11,000 students.
Western Carolina University Accreditation Details
WCU has the regional accreditation that students need to obtain financial aid. This type of accreditation, which comes from the Southern Association of Colleges and Schools (SACS) also allows students to transfer credits to and from this university with another school that has regional accreditation. Certain degree programs have specialty accreditation as well, which comes from the Commission on Collegiate Nursing Education (CCNE), Academy of Nutrition and Dietetics (AND), American Physical Therapy Association (APTA) and others.
Western Carolina University Application Requirements
The early action deadline for applications is December 1, and students hoping to get scholarships will need to submit their applications by February 1. WCU has a deadline of January 1 for students seeking government financial aid. Prospective freshmen can use the online application and submit the application online. They will also need to submit a high school transcript to the university and an official score from the ACT or SAT. The application allows students to create unique accounts and log in and out of the system as needed.
Admission requirements for prospective graduate students are a little different. Those students must submit a transcript that shows the student maintained a grade point average of at least 3.0 in all undergrad classes. Though the university will accept students with a lower GPA, it gives priority acceptance to those with a higher average. It also requires a goals statement that allows the student to explain why he or she wants to study at WCU, what the student wants do with that degree and the experiences that the student has in this field. Students will also need to submit two letters of recommendation and a professional resume.
Western Carolina University Tuition and Financial Aid
Western Carolina University introduced a North Carolina Tuition Promise Plan in 2018 that caps the amount incoming students pay. This reduces the cost of attending the university down to just $3,380 per semester for North Carolina residents and $4,950.50 for nonresidents. This plan also helps student avoid any unexpected tuition increases in the future and allows them to pay the same rate until they graduate. Though the plan does not apply to graduate students, graduate rates are fairly affordable. The university charges a rate of around $5,000 per semester for North Carolina residents and $10,154 per semester for nonresidents.
All students can apply for financial aid and use the FAFSA to see if they receive any aid. The university offers merit scholarships for students with higher test scores and grade point averages, but it also offers some need scholarships for students who can demonstrate that they need for financial assistance. Undergrads can use grants, loans and scholarships to cover their costs, but they may also have the chance to take part in the university's work-study program as well. This program allows students to earn a regular paycheck for working on the WCU campus.
Financial aid is also available for graduate students, but those students must enroll on a full-time basis to qualify for federal loans. The federal government offers unsubsidized loans for these students and has a program open to the parents of those students. Graduate students can also look for grants from the state and federal government and for external scholarships. Those scholarships are available for sport management students and those majoring in business.
Learn more about Western Carolina University at the College of Business Sport Management Program website.
Related Resources:
What Does A Sports Nutritionist Do?
How Do You Become a Physical Therapist?