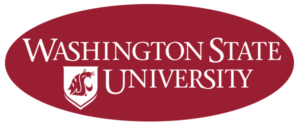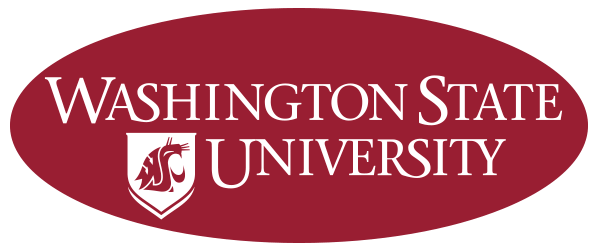 Five WSU Degrees Designed for Sports Careers
Washington State University appears in our ranking of the 50 Best Bachelor's in Sports Science Degree Programs (Campus).
In Cleveland Hall, the College of Education led by Dr. Mike Trevisan delivers a 120-credit, NASSM-aligned curriculum for Washington State University's B.A. in Sport Management with internships like the Seattle Seahawks and the Gordon-Enberg Speaker Series. Directed by Dr. Robert Catena, the B.S. in Sport Science follows a 120-credit track with an optional Strength & Conditioning Minor and Gait & Posture Lab projects toward the 16-week internship capstone.
The B.S./Master of Athletic Training is a five-year, CAATE-accredited program outlined by Dr. Kasee Hildenbrand that boasts 98 percent certification success after 1,200 experience hours at the Pac-12's Smith Gymnasium. Further, the M.A. in Education awards a 34-credit Sport Management Concentration advised by Dr. John Wong for thesis or non-thesis options with NCAA Division I experience in 17 varsity teams. Chaired by Dr. Glen Duncan, the Elson Floyd College of Medicine also has a 32-credit M.S. in Nutrition and Exercise Physiology that utilizes state-of-the-art research tools like the $1.3 million Kamiak Cluster at the Spokane campus.
About Washington State University
Washington State University originated on January 13, 1892, when the Washington Agricultural College & School of Science welcomed an inaugural coed class of 13 to Pullman for $0. Funded by the 1862 Morrill Act, it was renamed the State College of Washington in 1905. The next Fall, it began the 50-year tradition of playing the Vet-Pharmic Annual Football Game. One decade later, Washington State beat Brown University 14-0 at the second Rose Bowl. After adding the Graduate School in 1917, Washington State University adopted its current name in 1959. In 1965, WSU participated in the College World Series' longest game ever of 15 innings. The men's indoor track and field team claimed the NCAA Division I championship in 1977. Fast forward to 2000 and its 32,952-seat Martin Stadium was renovated with a FieldTurf surface. Endowed for $1.02 billion, Washington State now serves 31,478 Cougars at a 15:1 ratio from 106 nations online and on five campuses with 400+ organizations like Sport Management Club.
The U.S. News & World Report ranked Washington State the 140th best national university, 95th best for vets college, and 98th top biological sciences school. On Niche, WSU boasts America's 28th best Greek life, 43rd best big campus, 46th top faculty, and 59th top athletics department. Times Higher Education placed Washington State University within the top 350 globally. Forbes picked WSU 244th overall with the 79th best public education. WalletHub noticed Washington State for the 194th best career outcomes. PayScale calculated the 223rd highest mid-career salary average of $102,200 here. Money magazine proclaimed Washington State University the country's 149th top value. The Campus Pride Index crowned Washington State the 31st most LGBT-friendly. The Center for World University Rankings named WSU 289th for most research influence. The College Affordability Guide also featured WSU in the 40 best sport management programs.
Washington State University Accreditation Details
On July 24, 2018, the Northwest Commission on Colleges and Universities (NWCCU) decided that Washington State University passed its seventh-year peer evaluation to renew the Level VI accreditation through 2025 under its 11th president, Dr. Kirk Schulz, who received the IEEE Hewlett-Packard Harriet B. Rigas Award. Headquartered 287 miles west via Route 26 in Redmond, this superb seven-state Cascadia Region accreditation is recognized by the Council on Higher Education Accreditation (CHEA) to review WSU's 96 baccalaureate, 80 master's, and 64 doctoral offerings. Particularly, the College of Education has been accredited by the Commission on Accreditation of Athletic Training Education (CAATE) since October 23, 1994. The M.S. in Nutrition and Exercise Physiology is approved by the Accreditation Council for Education in Nutrition and Dietetics (ACEND) through 2020 too.
Washington State University Application Requirements
Getting into Washington State University is classified "moderately difficult" by Peterson's because 15,222 of the 20,591 Fall 2017 applicants were okayed for 74 percent acceptance. First-year Cougars prowling the B.A. in Sport Management need a high school diploma or its GED equivalent first. Freshmen present an average 3.31 GPA. Ranking in the top 10 percent with GPAs above 3.5 qualifies for assured admission. Undergrads generally exceed a 1030 SAT and 20 ACT score. Transferred credits, including AP, must be graded at least "C." Associate-level transfers reaching 60 credits must create a writing portfolio. The Graduate School at Stadium Way requires a regionally accredited bachelor's in any major. M.S. in Nutrition and Exercise Physiology entrants need six prerequisites, such as Organic Chemistry and Biochemistry, with minimum 3.0 GPAs. Each Fall, ATP cohorts of 18-20 with Human Anatomy and Techniques in Athletic Training prerequisites plus 20+ observation hours enter. The M.A.Ed. in Sport Management also requests GRE scores of 150 Verbal and 141 Quantitative or better.
Washington State University set freshmen deadlines of November 30th for Early Admission and January 31st for Regular Decision. College of Education transfers should meet priority dates of March 15th for Fall and November 15th for Spring starts. The Master of Athletic Training has a strict November 11th deadline. M.S. in Nutrition and Exercise Physiology cohorts must file by January 31st. However, M.A.Ed. Sport Management entrants apply until January 10th for Fall or July 1st for Spring. Submit the $50 ($75 if graduate) WSU Application online accordingly. Official transcripts are mailed to PO Box 641067 in Pullman, WA 99164. Use university code 4705 for test score results. Other documents include the current résumé, one-page goal statement, three recommendation letters, technical standards form, and observation hours verification. Ask further questions at (888) 468-6978 or admissions@wsu.edu.
Tuition and Financial Aid
For 2018-19, Washington State University has charged in-state B.A. in Sport Management majors $10,268 annually. Non-resident undergrads paid $24,504 by year full-time. Mandatory student fees were $1,313. Living at the Pullman campus' dorms like McCroskey Hall adds at least $6,696 for yearly housing. Unlimited meal plans for Hillside Café are $4,248 extra. WSU budgets $960 for books, $717 for transport, and $1,054 for miscellaneous. Annual bachelor's attendance equals around $27,732 in-state and $41,968 out-of-state. The Graduate School has billed Washingtonians $588 and non-residents $1,260 per credit. Note the ATP Program also has a $512 fee per semester.
According to the NCES College Navigator, the Office of Financial Services in the Lighty Building supports 65 percent of WSU Cougars with average aid of $9,188 each for $149.61 million total. Institutional funds include the Regents Scholarship, University Achievement Award, Crimson Transfer Award, National Merit Scholarship, Glenn Terrell Presidential Award, Alice Groth Scholarship, Charles Campbell Scholarship, Gertrude Kay Kaiser Award, Joe Cote Endowed Scholarship, Morris Reed Scholarship, Phyllis & Terry Buckridge Scholarship, Taylor Makana Kokua Scholarship, Women in Action Scholarship, and Damien Ficek Scholarship. The Cougar Commitment Program vows free tuition for families making $46,500 or less. Qualifying Western Undergraduate Exchange residents with 3.0 GPAs shave $10,000 off tuition. Federal resources like the Pell Grant, Work-Study Program, and Stafford Loan are earned by FAFSA forms coded 003800. The College of Education has paid graduate assistantships of 10-20 hours weekly. Evergreen State natives also pursue the Washington Opportunity Scholarship, College Bound Scholarship, Need Grant, and American Indian Scholarship.
Find more about Washington State University at the Sport Management Department website.
Related Resources:
What is an Exercise Physiologist?