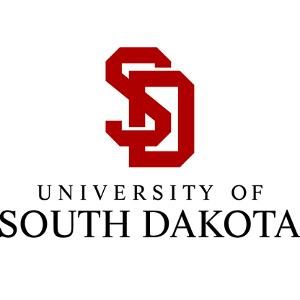 Degrees in Sports Management and Exercise Science at the University of South Dakota
The University of South Dakota appears in our ranking of the 20 Best Online Masters in Kinesiology and Exercise Science.
Just as the sports industry is burgeoning, interest in degrees in sports management is increasing. In addition to managing, coaching and "patching up" professional athletes, students are interested in coaching minor league and school athletics. They need the professional training to help athletes perform at peak levels and address injuries. Students enter these programs to learn how to help people stay healthy as well. Additionally, these degrees can be targeted to managing and promoting sporting events.
The Bachelor of Science in Kinesiology and Sport Management contains 120 credit-hours, and is a traditional offering available with a specialization in sports management or with a concentration in exercise science.
Students earning the bachelor's degree with the exercise science specialization study to help people achieve overall wellbeing. They learn to assess the physical condition of a subject and "prescribe" exercises to address weaknesses and build strengths. This assessment involves athletes, healthy individuals and also special populations such as handicapped or older subjects. Sample courses are: Nutrition, Exercise Physiology and Kinesiology. The program also prepares students to go on to graduate degrees.
The BS in Kinesiology and Sport Management, Sport Management Specialization also contains 120 credit-hours. Besides university general education courses, there are 36-49 hours in the major and 11 in the core. This degree focuses on the financial and events aspect of sports, including business, marketing and event management. Some of the courses in this specialization are American Sport in the 12st Century; Governance and Ethics in Sport and Sport Law, among others.
There are also several minors available. All require completion of 18 credit-hours of study. Available minors are Coaching, Health, Sport Medicine and Sport Management. The coaching minor includes courses in Kinesiology, Introduction to Coaching Men and Women, Exercise Physiology and Physical Education Coaching, among other courses.
The Master of Arts in Kinesiology and Sport Management is a 30-credit-hour program that is available in a traditional format or online. It can be earned in Exercise Science or Sport Management concentrations as well. The Exercise Science specialization includes courses like Applied Physiology and Exercise and Advanced Biomechanics. There are 12 credit hours in the core and 18 in the area of concentration.
The Master of Arts in Kinesiology and Sport Management, Sport Management Concentration is available in a thesis track, or as a non-thesis program. Sample courses in this concentration include Sport Facility and Risk Management, Legal Aspects of Sport, Sport Budgeting and Finance and Sport Analytics.
About The University of South Dakota
This school was founded in 1862 in Vermillion, South Dakota. It is the state's oldest public university. Additionally, this school houses the only medical and law schools in South Dakota.
There are seven schools and colleges in the university: The School of Arts and Sciences; The Bascom School of Business; the School of Education; the College of Fine Arts; the School of Health Sciences; the School of Law and the School of Medicine. There are approximately 7,600 undergraduates at the university. Most classes have between 20 and 40 students, and the student-to-faculty ratio is 16:1.
The US News and World Report ranks the University of South Dakota as 263rd of National Universities.
The University of South Dakota Accreditation Details
The Higher Learning Commission
The University of South Dakota Application Requirements
Students applying as freshmen apply using the online Common Application and responding to its prompts. There is a non-refundable $20 application fee. Students must arrange to have their official high school transcripts sent directly to the university. In addition, they should arrange for the testing agency that administered the ACT or the SAT, whichever they took, to submit those official scores to the school.
Students applying as graduate students apply using the Centralized Application Service. There is a non-refundable $35 application fee. Required documentation varies by department, but includes an official transcript of their undergraduate programs and a personal statement of purpose. Some programs also require applicants to supply letters of recommendation or take tests like the GRE or GMAT. These official test scores should be submitted to the university.
Tuition and Financial Aid
Tuition for undergraduates at the University of South Dakota is $9,332 per year or $311 per credit hour. That amount includes a mandatory fee. Room and board add another $8,000 to that amount. Students should also budget for books and supplies and personal expenses.
Graduate students are charged $391.30 per-credit-hour as well as other charges for room and board and supplies.
Most students at this school receive some type of student financial aid. Federal grants, loans, and work-study opportunities are available through the Free Application for Federal Student Assistance. This program has no application fees, but money is first-come-first-serve and students should pay attention to application deadlines.
Students who apply to the FAFSA program are automatically considered for university student aid through the Coyote Promise. Other scholarships have their own application processes and deadlines. Many of these are university-wide and based on academic merit. Other scholarships are awarded by individual departments. There are talent scholarships, field-of-study awards and athletic scholarships as well as money for participation in other student activities such as music performance.
There are not as many scholarships and grants available to graduate students. External scholarships can be found by completing an Internet search. The starting point in finding assistance is still the FAFSA. Additionally, there are some grants available as well as assistantships and graduate teacher opportunities.
Students can apply for loans available through the school and through private sources. Student loans generally carry lower interest rates and allow the borrower to defer repayment until some time after graduation.
Other resources often overlooked are the part-time job and the work-study program. Both of these supply needed funds as well as valuable work experience that can be listed on a resume or curriculum vitae. Most students rely on a variety of resources to pay for their degree programs at the University of South Dakota.
Related Articles: