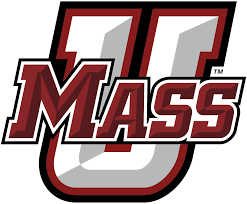 UMass Amherst offers a number of different sports management programs through its Isenberg School of Management. The most basic of those programs is the Bachelor of Science in Sport Management program. This program includes all general education courses and a core of business courses. Students then take more advanced business and management courses that relate to the sports industry like sports promotions and sport marketing. They'll also take electives like sport analytics and labor relations.
The MBA/Master of Science Dual Degree in Sport Management is an advanced program that combines a sport management degree with an MBA. It takes two years for students to finish their studies, but those students will gain a better understanding of business topics. This program features courses such as sport and the law, strategic information management, applied sport marketing research and human resource management. The MS in Sport Management that the university offers features fewer courses and allows students to finish their studies in a single year. It requires that students take a minimum of 35 credits to graduate. There is also an MBA program available with a concentration in sport management.
Related Resources:
Top 24 Best Sports Management Degree Programs
Top 10 Affordable Sports Management Online Degree (Bachelor's)
About UMass
UMass Amherst offers one of the nation's only doctoral programs in sport management too. This program includes 48 credits of classes, a comprehensive exam and two years of teaching. The University of Massachusetts requires that Ph.D candidates spend at least two years working on their dissertations too.
The University of Massachusetts is the name given to a series of five university campuses in Massachusetts that are all connected. There are four traditional campuses in cities like Boston and Lowell as well as a medical school, and this university system includes a satellite campus that offers a limited number of programs and courses. The main campus in this system is the one in Amherst, which is both the system's oldest campus and its flagship institution. Founded in 1863, it went by the name of the Massachusetts Agricultural College for nearly 70 years before becoming the Massachusetts State College in the early 1930s. As the flagship campus, it usually goes by the name of Massachusetts or UMass, but some also call this university UMass Amherst to set it apart from the other schools in the system.
UMass Amherst offers a number of degree programs for its students, including more than 100 options for undergrads and more than 100 programs for doctoral candidates and graduate students. Both U.S. News & World Report and ARWU rank UMass Amherst as one of the top 100 American colleges, but Forbes and Washington Monthly rank it a little lower on their own lists. U.S. News & World Report also rank its programs in chemistry, computer science, business, education, sociology and English among the best in the nation. Enrollment at UMass now includes more than 23,000 undergrads as well as more than 6,000 doctoral and graduate students.
University of Massachusetts Accreditation Details
Any student planning on attending any branch of the University of Massachusetts will find that those campuses have all the accreditation needed for future success. Its main form of accreditation comes from the New England Association of Schools and Colleges (NEASC) and its Commission on Institutions of Higher Education (CIHE). Not only does this meet one of the requirements for those who need financial aid, but it also allows students to transfer some of the credits they earned in their classes from one university to another. Massachusetts also has program accreditation for some of the degree programs that it offers on its campuses and online. That accreditation comes from groups such as the American Psychological Association (APA), Commission on Collegiate Nursing Education (CCNE), National Council for Accreditation of Teacher Education (NCATE) and Commission on Education for Public Health (CEPH).
University of Massachusetts Application Requirements
As the university offers sports management degree programs at all levels, it's important that students use the right application when applying. Undergrads can use the Common Application, which is available online and as an app that they can use on their phones and other mobile devices. The Common Application asks users to create one account and then search for the schools they want to apply for with the app. It reuses some of the same information to help students apply to more schools faster. UMass requires a high school transcript and an official ACT or SAT test score in addition to an application.
Prospective graduate students must use an online application that the university offers on its website. These students must have a bachelor's degree or be on track to complete such a degree before starting at the university. They will also need to supply a personal statement, two or more letters of recommendation, an official GRE test score and a $75 application fee. The university will accept a GMAT score in lieu of a GRE score. Those applying for a doctoral program will need both a bachelor's degree and a master's degree. They may need to provide a transcript, resume, letters of recommendation and a writing sample too.
Tuition and Financial Aid
Undergrad tuition at UMass Amherst is around $7,700 a semester, which includes all fees and the rate charged for students taking at least 12 credits of classes in a single semester. This amount only applies to Massachusetts residents though. All non-residents pay around $16,700 a semester to take the same number of classes and to cover all their fees. Tuition is lower for those taking fewer credits. The cost for graduate and doctoral students starts at around $2,300 per credit for Massachusetts residents and climbs to around $4,100 per credit for nonresidents.
Graduate students entering the University of Massachusetts can apply for one of the assistantship programs that the university offers. There are research and teaching positions available that pay the cost of the student's tuition. Some of these programs have a stipend too. The university has fellowships available for those doing research or traveling for their studies, and the school offers grants for those doing fieldwork and independent research too. Both undergrads and graduate students can use the FAFSA to find out if they qualify for any loans. Undergrads may also qualify for grants and scholarships or receive acceptance into the university's work study program. This pays students a rate equal to or higher than minimum wage for working a job on the Amherst campus.
Related Resource: