This program appears in our ranking of Top 13 Best Sports Management Master's Degree Programs.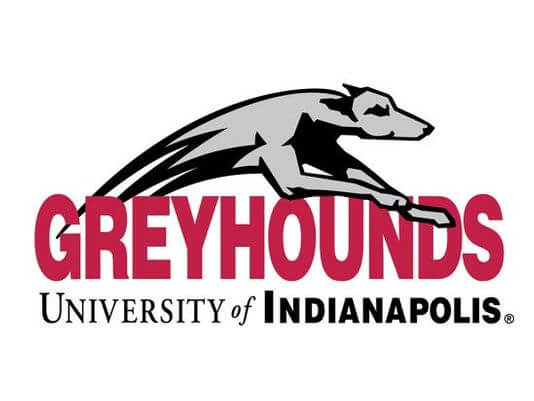 In the Ruth Lilly Center, the Kinesiology Department grants a B.S. in Sport Management for University of Indianapolis undergrads called to carrying out the business side of athletics in today's winning $200 billion industry. Chaired by Dr. Lisa Hicks, a 2011 Faculty Achievement Award recipient, the 54-credit, COSMA-accredited major teaches what makes team franchises successful. Required courses like Sport Governance, Risk Management, Facilities Design, and Financial Accounting keep a 13:1 learner-professor ratio for engagement. Students with 3.7 GPAs or better can take the Direct Freshman Guaranteed Admission track into the M.S. in Sport Management. Directed by Dr. Michael Diacin, this 33-credit, hybrid degree helps cohorts strengthen athletic administrative talents primarily via ACE. Master's classes like Revenue Generation and Human Resources end with a capstone in as little as 12 months.
Boasting 94 percent job placement, the University of Indianapolis requires Sport Management majors to tackle 300 B.S. or 600 M.S. internship hours. Forbes' 21st best city for careers offers placements like the Indianapolis Colts, Indiana Pacers, Indy Eleven, Indy Fuel, Indianapolis Motor Speedway, Big Ten Tournament, Lucas Oil Stadium, Crooked Stick Golf Club, OneAmerica 500 Mini-Marathon, and Indianapolis Indians. On campus, Greyhounds work with 23 NCAA Division II teams competing in the Great Lakes Valley Conference. Training is hands-on in cutting-edge facilities, including Key Stadium, Nicoson Hall, Baumgartner Field, and the Tennis Center. Sports lovers choose from 50+ organizations, such as Kinesiology Club, Athletic Training Club, Water Polo Club, Ultimate Frisbee, and Crimsonettes Dance Team. Students may also attend Winter Skills Camp, utilize Professional Edge Center resources, pledge Phi Epsilon Kappa, volunteer with Special Olympics, add the Healthy Diploma, and visit Brazil.
About the University of Indianapolis
The University of Indianapolis was opened in 1905 as Indiana Central University by the United Brethren in Christ after Good Hall was built atop eight acres donated by developer William L. Elder. Until 1927, its Academy offered high school courses along with the College of Liberal Arts' bachelor's and master's degrees. First accredited in 1947, ICU developed covenants with the Evangelical United Brethren in 1946 then the United Methodist Church in 1969. By 1986, the University of Indianapolis was officially born as a nonprofit, four-year Christian CIC member. Endowed for $91.1 million, Indy now enrolls 5,500 Greyhounds, including Sport Management majors, from 68 nations at the 24-building Marion County campus surrounding Smith Mall. Linked to 20,216 LinkedIn alumni, Indianapolis has graduated athletes Walter Spencer, Andrew Werner, Ray Crowe, Craig Bowden, Brian Barnhart, and others.
The U.S. News & World Report ranked Indianapolis the Midwest's 34th best college, 21st best for vets school, and 66th top value with the 46th best physical therapy program nationally. On Niche, Indy was crowned the 46th best kinesiology department, 114th best Christian school, 183rd best location, and 259th top campus. Times Higher Education placed the University of Indianapolis 443rd overall. Granted the Baldrige Quality Award, Indy landed in CEO Magazine's top tier. College Factual named Indianapolis the 34th best Methodist university and 179th most popular kinesiology program. PayScale calculated the 153rd best mid-career salary of $65,900 for the University of Indianapolis. The Social Mobility Index noticed Indy for the 354th best opportunities. Washington Monthly deemed Indianapolis the country's 272nd best buck and 381st top university, too.
University of Indianapolis Accreditation Details
In March 2015, the University of Indianapolis hosted an evaluation visit from the Higher Learning Commission of the North Central Association (HLC-NCA) to renew the Level VI accreditation for eight more years under its ninth president, Dr. Robert Manuel. This huge 19-state Midwest accreditor is authorized by the Council on Higher Education Accreditation (CHEA) to assess the effectiveness of Indy's eight associate, 108 baccalaureate, 40 master's, and six doctoral majors from Carmel to Greenwood and online. The College of Health Sciences also became Indiana's first school approved by the Commission on Sport Management Accreditation (COSMA) in October 2013.
University of Indianapolis Application Requirements
Scoring spots at the University of Indianapolis is considered "moderately difficult" by Peterson's since 6,291 of the 7,301 Fall 2016 applicants were triumphant for 86 percent acceptance. First-year Greyhounds racing toward the B.S. in Sport Management need a diploma or GED. Taking Indiana's Core 40 or Academic Honors curriculum is preferred. The Guaranteed M.S. track stipulates three years of math, three years of science, and four years of English. On average, undergrads hold a 3.5 GPA, 1090 SAT score, and 24 ACT mark. Starting the M.S. in Sport Management necessitates an accredited bachelor's and GPA above 3.0. Lower grades are only permissible with a minimum GRE score of 290 or GMAT score of 470. Course prerequisites are requested in Accounting, Marketing, Communication, and Computer Applications.
The University of Indianapolis has rolling undergrad admission until August 1st for Fall and December 1st for Spring. However, M.S. in Sport Management cohorts must meet the March 15th priority or August 15th final deadline. Register an Indy account to submit the freshman, transfer, or graduate application online. Paper copies can be mailed to 1400 East Hanna Avenue in Indianapolis, IN 46227. Please contact (317) 788-3368 or kinesiology@uindy.edu with more admission questions. Tomorrow's athletic leaders shouldn't omit the following:
Enclosed $25 fee (waived if online)
Transcript request form for registrar
Two electronic recommendation letters
Three-page, double-spaced statement
Official SAT, ACT, GRE, or GMAT results
Résumé of work, sport, and service activities
University of Indianapolis Tuition and Financial Aid
For 2018-19, the University of Indianapolis will charge B.S. in Sport Management majors annual full-time tuition of $28,836. The Day Division bills part-time learners $1,200 per credit. Extra fees currently cost $852 per year. Living at the Indianapolis campus' dorms, like Cravens Hall, adds $10,288 for room and board. Indirect expenses are around $1,150 for books, $1,178 for transport, and $2,216 for miscellaneous. Annual bachelor's study equals $44,430 on-site and $38,006 if commuting. The M.S. in Sport Management is much more affordably priced at $478 per credit for a 12-month total of $15,774.
According to the NCES College Navigator, 84 percent of full-time Indy Greyhounds fetch financial aid packages averaging $16,410 apiece and share $59.5 million combined financial aid. University funds include the Richard G. Lugar Award, Horizon Grant, United Methodist Youth Leaders Scholarship, Ivy Tech Graduate Scholarship, Promise Award, and Freedom Award. The 21st Century Scholars Program provides up to full tuition based on need. B.S. in Sport Management majors filing the FAFSA with code 001804 can claim Federal Pell and SEOG Grant money. Hoosiers pursue the Frank O'Bannon Grant and Gear Up Scholarship. In addition to Federal Work-Study jobs, graduate assistantships give M.S. students 25 percent of tuition. The University of Indianapolis also shows average debt of $31,731 on College Factual from Perkins, Direct, Plus, and private loans.
Learn more about the University of Indianapolis at the Sport Management Program website.
Related Articles:
What is a Sports Massage Therapist?
How Do You Become a Physical Therapist?