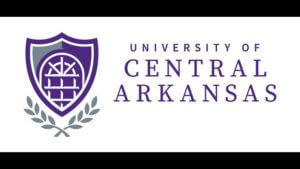 Six Competitive UCA Degrees for Sports Industry Jobs
The University of Central Arkansas appears in our ranking of the 50 Best Bachelor's in Sports Science Degree Programs (Campus).
At Farris Center, the College of Health & Behavioral Sciences led by Dr. Neil Hattlestad grants a 120-credit B.S. in Exercise Science where University of Central Arkansas Bears can earn ACSM certification, serve with the College Square Senior Fit Club, and intern with the Bradley Wellness Center. Chaired by Dr. Michael Gallagher, the B.S.E. in Kinesiology and Physical Education shapes a 120-credit, CAEP-accredited curriculum for K-12 state licensure with the optional Coaching Endorsement, teaching practicum like Ruth Doyle Middle School, and Phi Epsilon Kappa membership. Redesigned in Fall 2018, the B.S. in Psychology uniquely has the Sport Psychology Minor for its 120-credit, four-year sequence headed by Dr. Art Gillaspy with courses from Sports Nutrition to Behavior Analysis.
Online on Blackboard Learn, the Executive M.A. in Sport Management starts a 30-credit, 20-month pathway organized by Dr. Zach Damon each Fall for working professionals to take fast eight-week classes like Sport Public Relations and complete the business simulation project. Directed by Dr. Steve Tucker, the M.S. in Athletic Training provides a 59-credit, CAATE-accredited plan that includes NCAA Division I Southland Conference experience at the Estes Training Clinic and internships like the Tennessee Titans for 99 percent certification success. The M.S. in Exercise Science is a 36-credit, thesis-optional Conway program advised by Dr. Adam Bruenger for doctoral prep research at the University of Central Arkansas' Biomechanics Lab and Sport-Related Concussion Lab.
About the University of Central Arkansas
The University of Central Arkansas originated on May 14, 1907, when the Legislature passed Act 317 to fund the state's first teacher prep institute called the Arkansas State Normal School. In September 1908, President John James Doyne welcomed an inaugural class of 107 to land donated by Faulkner County. In 1920, the Bachelor of Arts was added to the instruction certificate programs. On February 7, 1925, it was renamed the Arkansas State Teachers College. During the 1940s, its Conway campus aided WWII efforts with an Army Air Corps and Women's Army Corps. In August 1956, Thomas Embry became the college's first African-American student. In 1967, it became the State College of Arkansas with broadening curricula. Eight years later, the University of Central Arkansas name was adopted. In 1986, the UCA Torreyson Library launched the Natural State's first computerized system.
Endowed for $33.1 million, the University of Central Arkansas now educates 9,425 undergrad and 1,752 post-grad Bears from 72 countries online or on the 124-building, 356-acre Conway campus near Beaverfork Park Lake with 200+ clubs like Ultimate Frisbee. In 2019, UCA received its 12th consecutive Psi Chi Honor Society Model Chapter Award. In 2018, Central Arkansas swept the Southland Conference's Steve McCarty Citizenship Awards. The University of Central Arkansas won the 2019 AACTE Best Practice Award for Innovative Technology too. The U.S. News & World Report ranked UCA the 71st best Southern school and 49th best for vets college. On Niche, UCA boasts America's 173rd best kinesiology program, 210th best athletics, and 214th top education degrees. Washington Monthly crowned Central Arkansas the 303rd best national master's institution and 84th top regional value.
University of Central Arkansas Accreditation Details
On March 2, 2017, the Higher Learning Commission of the North Central Association (HLC-NCA) issued a new Institutional Status Report to extend Level VI accreditation at the University of Central Arkansas through 2026-27 under the 11th president, Dr. Houston Davis, an Institute of Higher Education Fellow. Located 643 miles up Interstate 57 in Chicago, this huge 19-state Heartland Region accreditor is recognized by the U.S. Education Department to evaluate UCA's three associate, 85 baccalaureate, 34 master's, and seven doctoral degrees. Further, the Department of Exercise & Sport Science has been approved by the Commission on Accreditation of Athletic Training Education (CAATE) since September 2004. The B.S.E. in Kinesiology and Physical Education was reaffirmed by the Council for the Accreditation of Educator Preparation (CAEP) in April 2015.
University of Central Arkansas Application Requirements
Entering the University of Central Arkansas is classified "moderately difficult" by Peterson's though 5,048 of the 5,541 Fall 2018 applicants were victorious for 91 percent acceptance. First-year Bears interested in the Department of Exercise & Sport Science must finish a high school or GED diploma. Culminating the Smart Core Curriculum with a 2.75 GPA or better is preferred. The Class of 2022 presented an average 3.51. The middle 50th percentile had ACT scores of 20-27. Mid-range admitted SAT scores were 410-520 for reading and 460-540 for math. Successful transfers generally have 29+ college-level credits and GPAs above 2.0. The M.S. in Exercise Science requires bachelor's completion with cumulative GPAs of 2.7 and better. Three prerequisites, including Anatomy and Physiology, must be graded at least C. The Executive M.A. in Sport Management strongly prefers 3.0 GPAs and two or more years of experience. Incoming MSAT cohorts need 30 prerequisite credits and 20 observation hours.
The University of Central Arkansas has rolling undergrad admission for U.S. residents. International students must file by July 10th for Fall, December 10th for Spring, or April 15th for Summer starts. The M.S. in Athletic Training has an October 30th early acceptance and February 15th regular deadline. Both the M.S. in Exercise Science and Executive M.A. in Sport Management recommend applying before March 1st or October 1st. Accordingly, complete the UCA Application online for $25 ($45 if graduate). Forward official transcripts to 201 Donaghey Avenue Suite 103 in Conway, AR 72035. Directly submit test results via SAT/GRE code 6016 or ACT code 0118. Send supplemental documents, such as the letter of intent, two references, resume/CV, observation hours form, and background check. Contact (501) 450-3128 or admissions@uca.edu with questions.
Tuition and Financial Aid
For 2019-20, the University of Central Arkansas is billing in-state undergrads $297 per credit or $4,594 by semester full-time. Non-resident bachelor's tuition is $524 per credit or $7,999 each term. These figures include the $15 activity fee, $27 security fee, and $75 health service fee. Living at the Conway campus' dorms like Baridon Hall adds $1,974 to $3,075 for semester rent. Full-access meal plans for Bear Express are $1,625 extra. UCA budgets $1,200 for books and $5,757 for miscellaneous expenses. Annual undergrad attendance equals about $22,563 in-state and $29,086 out-of-state. The School of Health & Behavioral Sciences charges Arkansans $349 and non-residents $627 per graduate credit. Fully online programs, including the Executive M.A. in Sport Management, cost $325 per credit.
According to the NCES College Navigator, the Office of Student Financial Aid in Harrin Hall Room 200 links 83 percent of full-time UCA Bears to tuition assistance averaging $7,909 each for $62.27 million combined. Institutional funds include the Dr. Betty Swift Exercise Science Scholarship, Arvil Burks Health Education Scholarship, Dr. Emogene Walmsley Fox Scholarship, Richard Allen Scott Scholarship, Evelyn Schaffhauser Duff Scholarship, Bob McCormack Scholarship, Jack Strickland Memorial Honors Scholarship, Fletcher Lowry Award, Moonlight Graham Sports Medicine Award, and Nicole Wable Hatfield Scholarship. The Presidential Distinguished Scholarship gifts $8,500 annually to freshmen meeting the 31 ACT or 1390 SAT minimum. The $4,000 Transfer Scholarship has a March 16th deadline for undergrads with 27-60 credits and GPAs above 3.25. Federal programs, such as the Pell Grant and SEOG Grant, require separate applications coded 001092. Arkansans could also earn the Academic Challenge Scholarship, Future Grant, Single Parent Scholarship, Military Dependents Scholarship, and more.
Keep reading about the University of Central Arkansas at the Department of Exercise & Sport Science website.
Related Articles: