This program appears in our ranking of 25 Most Affordable Top-Ranked Schools for Online Master's in Sports Management Degree Programs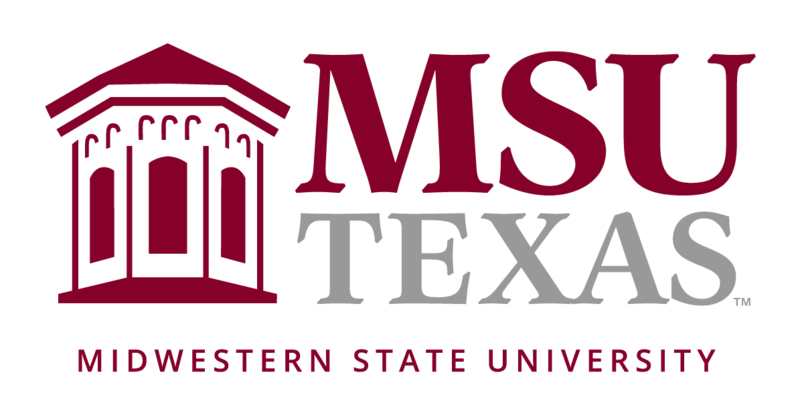 The Gordon & Ellen West College of Education offers the Sport and Leisure Studies B.A./B.S. for Midwestern State University undergrads to learn every aspect of America's favorite pastimes for practical application. Chaired by Dr. Michaelle Kitchen, the 2010 Tom Natale Award recipient, the 37-credit, flexible major requires a secondary study area like Business, Mass Communication, or Entrepreneurship. For eight terms, Wichita Falls courses span from Adapted Physical Activity to Outdoor Recreation with an 18:1 learner-professor ratio. Entrance to 36-credit, non-thesis Sport Administration M.Ed. could follow. Coordinated by Dr. Julie Wood from Ferguson Hall, the online degree prepares for leading professional, interscholastic, or intramural teams in just 16 months full-time. MWSU uses Desire2Learn for master's courses, such as Sport Finance, Media Relations, and Event Management, in 50 states.
Located in Forbes' 169th best city for careers, Midwestern State University builds sports management experience with optional 16-week internships. Nearby placements include the Wichita Falls Sports Complex, Dallas Mavericks, Texas Rangers, Frisco Roughriders, Six Flags Over Texas, Dallas Cowboys, Texas Amateur Athletic Federation, and Weeks Park Golf. On campus, athletes join the 12 NCAA Division II teams competing in the Lone Star Conference. Hands-on training is fostered at Ligon Coliseum, Mustangs Park, Memorial Stadium, and the Bruce & Graciela Redwine Student Wellness Center. Residents choose from 100+ clubs, such as the Fellowship of Christian Athletes, MWSU Rugby, Cycling Team, Sharing the Profession of Athletic Training, and Circle K International. Majors might also hike Big Bend Ranch State Park, commentate on ESPN 95.5FM, enter the Cardboard Boat Race, attend Women's Basketball Camp, exchange to St. George's University, and volunteer with the Boys & Girls Club.
About Midwestern State University
Midwestern State University was originally founded in 1922 at Wichita Falls High School as Texas' second publicly funded junior college. Named for John G. Hardin in 1937, it acquired 40 pastured acres for starting the 70-building, Spanish Colonial-style campus of today. During the Second World War, a partnership with Sheppard Air Force Base boosted enrollment. By 1950, it created a senior division called Midwestern University. Chartered by the 56th Texas State Legislature 11 years later, MWSU officially became a four-year liberal arts school in 1975. The 14,500-seat Memorial Stadium that hosts the Annual Oil Bowl Classic was resurrected in 1988. Budgeting $110.5 million yearly, Midwestern State University now teaches 6,080 Mustangs from 54 nations, including Sport Administration majors. Linked to 22,375 LinkedIn alumni, MWSU has trained athletes Ray Gene Smith, Dominic Rhodes, Marqui Christian, and more.
The U.S. News & World Report ranked Midwestern State the West's 91st best university and 35th top regional public school with 70 percent retention. On Niche, MWSU boasts the 338th best dorms, 362nd most diverse campus, and 410th top athletics program in America. College Factual named Midwestern the 221st best value with the 185th highest-paid leisure studies grads. PayScale estimated a 20-year net ROI of $314,000 from Midwestern State University education. Times Higher Education placed MWSU among the country's top 800 overall. Home to the 2015 NCAA Division II women's golf champion, Midwestern State was positioned 598th by The Economist. In Washington Monthly, MWSU was honored for the 265th best master's education and 329th highest research expenditures too.
Midwestern State University Accreditation Details
In 2013, Midwestern State University satisfactorily passed a comprehensive evaluation from the Southern Association of Colleges and Schools Commission on Colleges (SACSCOC) to reaffirm the Level III accreditation for 10 extra years under its 11th president, Dr. Suzanne Shipley, a Fulbright Scholar. Headquartered 927 miles east in Decatur, this respected 11-state Deep South accreditor is endorsed by the U.S. Secretary of Education to assure the quality of MWSU's 43 baccalaureate, 28 master's, and seven certificate programs from Wichita Falls to Flower Mound and online. The Gordon & Ellen West College also holds approval from the National Council for Accreditation of Teacher Education (NCATE).
Midwestern State University Application Requirements
Getting recruited to Midwestern State University is deemed "moderately difficult" by Peterson's because 2,169 of the 2,854 Fall 2016 applicants were okayed for 76 percent success. First-year Mustangs bucking for the Sport and Leisure Studies B.A./B.S. should hold a Texas Distinguished or Distinguished with Endorsements diploma. Graduates of out-of-state schools, home study programs, or GED certificates are eligible by testing. Automatic admission is given for class ranks in the top 25 percent. College readiness requires a minimum 2.75 GPA, 18 ACT score, or 990 SAT score. The Sport Administration M.Ed. mandates verification of an accredited bachelor's or foreign equivalent. Those falling below the 3.0 GPA mark must get "B" or better grades during the first four graduate courses. GRE or GMAT scores in the 50th percentile are optional with 2+ years of paid work experience.
Midwestern State University has priority B.A./B.S. application deadlines of March 1st for Fall and November 1st for Spring entrance. The Dr. Billie Doris McAda Graduate School sets August 1st, December 1st, May 1st, and June 1st deadlines for Sport Administration M.Ed. majors. Use the ApplyTexas platform to submit online applications accordingly. If needed, send extra materials to 3410 Taft Boulevard in Wichita Falls, TX 76308. Please contact (940) 397-4334 or admissions@mwsu.edu for more information. The application checklist includes the following:
$25 processing fee ($35 for graduate)
Official high school/college transcripts
Competitive college entrance exam scores
Two essays no longer than 9,600 characters
Employment and extracurricular information
Proof of Texas residency if applicable
At least reference from a teacher or supervisor
Midwestern State University Tuition and Financial Aid
For 2018-19, Midwestern State University will charge Texas residents $9,233 yearly full-time for the Sport and Leisure Studies B.A./B.S. Non-residents will pay $11,183 each year. Summer sessions are discounted to $3,577. Living at the Wichita Falls campus' dorms like Killingsworth Hall adds $3,484 for housing and dining. MWSU suggests budgeting $1,050 for books, $2,066 for transport, and $1,160 for miscellaneous fees. Annual bachelor's study equals $16,993 for Texans and $18,943 for non-resident undergrads. Online Sport Administration M.Ed. cohorts spend $477 in-state or $542 out-of-state per credit for $17,649 to $20,054 total.
According to the NCES College Navigator, the Financial Aid Office helps 69 percent of full-time MWSU Mustangs coral an average assistance offer of $5,939 for $21.81 million combined. University funds include the Regents Valedictorian Scholarship, Access Award, President's Scholarship, Redwine Honors Scholarship, Priddy Scholars Program, W.P. & Ann Howle Scholarship, Bessie King Scholarship, Adam Lane West Scholarship, and Sam & Jo Atkins Scholarship. The Mustangs Guarantee Program covers full tuition for bachelor's students whose family earns under $50,000. Federal aid, such as the Pell Grant, FSEOG Grant, and Stafford Loan, is opened with FAFSA applications coded 003592. Texans might receive the Public Educational Grant, Top 10 Percent Scholarship, Armed Service Scholarship, or Academic Common Market Waiver. Midwestern State University also recommends Federal Work-Study jobs, GI Bill benefits, the Book Loan, and monthly installment plans.
Learn more about Midwestern State University at the Sport Administration Program website.
Related Articles:
What Can I Do with a Golf Course Management Degree?
Do I Need a Degree in Sports Journalism to Become a Sports Journalist?