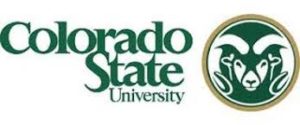 Sport Management at Colorado State University
Colorado State University appears in our ranking of the 10 Best Online Masters in Parks and Recreation Management.
Students interested in learning about sport management at Colorado State University will want to consider the sports management interdisciplinary minor, which is a program that features study on topics like turf management, event planning, public relations, and hospitality services. The sport management interdisciplinary minor is offered through the Denver Broncos Sport Management Institute.
Completing the minor means taking a minimum of 12 upper-division classes at the 300 and 400 level, as well as completing 21 credits overall. Required courses for the minor are Inclusive Sports Organizations, Leadership Styles II: Prominent Leaders, and Foundations of Sport Management. Students who pursue this minor and aren't a business major will also take Fundamentals of Sports Marketing.
Meanwhile, students who are business majors and choose the sport management minor will take Sports Marketing. In addition to the program's required classes, students will also need to earn five credits in electives. Electives range in their scope from psychology and public speaking to risk management and finance. The electives in the minor are designed to offer students an opportunity to branch out into adjacent knowledge areas beyond sport management.
Some of the elective classes students may choose to complete their minor include Conflict Management and Communication, Sport and Society, Event and Conference Planning, and Services Marketing. Other available classes include Methods of Coaching, Economics of Outdoor Recreation, General Psychology, Turfgrass Science, and Turfgrass Management.
A handful of classes offered at Colorado State University for the sports management minor are competitive, and students must apply to qualify for those classes. Competitive classes that are required for the minor program include the Practicum for Interdisciplinary Leadership and the Internship for Interdisciplinary Leadership. The practicum experience occurs in the field and allows students to participate in professional environments in sport.
Students must apply to the minor program and will be evaluated on several factors. Admission to the program depends on a student's past experience with industries of sport, participation in sports and related activities, and the grades the student has received on certain college courses. Students must demonstrate a strong commitment to sports to qualify for entry but may come from virtually any academic background.
About Colorado State University
Colorado State University is a public university located in the city of Fort Collins. The school has more than 33,800 students attending with approximately 5,100 of those students attending online classes. The university's official colors are green, white, and gold. Students play in NCAA Division I games in the Mountain West Conference. Their mascot is CAM the Ram. The university spends more than $330 million on research each year.
The university was once known as Colorado Agricultural College and would eventually become the Colorado State College of Agriculture and the Arts. The institution would become a university in the late 1950s with the approval of the Colorado General Assembly. The university saw intense student activism throughout the volatile 1960s and 1970s. In addition to the main campus in Fort Collins, the university also has a campus of 1,700 acres northwest of the town.
Colorado State University Accreditation Details
Regional accreditation for Colorado State University has been granted by the Higher Learning Commission of the North Central Association of Schools and Colleges. Regional accreditation applies to the overall university and is a process that occurs once a decade. The online degrees offered by the university are accredited in the same way as the on-campus degrees. There are also some individual programs and departments that have secured additional approvals from other agencies.
The business programs and the College of Business are accredited by the Association to Advance Collegiate Schools of Business. The school has maintained its accreditation since 1970 when its undergraduate programs in business were accredited. Graduate program accreditation occurred in 1976. Other approvals for various degrees have been granted by the Academy of Nutrition and Dietetics, the American Occupational Therapy Association, and the American Psychological Association.
Colorado State University Application Requirements
Students who want to apply to Colorado State University as first-year enrollees will begin with the official application and a $50 application fee. Applicants must also send official results from their standardized tests and their official transcripts from high school. The application process also includes a personal statement and a recommendation. The recommendation should come from a teacher or counselor.
Students may use the Common Application or the official CSU application when they apply. Applicants who can't afford the $50 application fee may submit a request for a waiver of their application fee. The student's official transcripts and test scores must come directly from the testing agency or high school. Students who have experience in the military may submit a Joint Services Transcript if they wish but aren't required to send that document.
Tuition and Financial Aid
Undergraduate students who are residents of Colorado or able to take part in the Western University Exchange (WUE) program will pay $21,642 for tuition and fees. Housing and meals will add an estimated $11,440 to $12,440 per year. Books and supplies are estimated at $1,200 per year, and transportation is expected to cost $1,826. Non-residents who are not from Colorado or a WUE state will pay $31,712 for tuition and fees.
Graduate tuition is estimated to cost $15,130 for residents each year and $30,858 for non-residents. Housing costs for graduate students are similar to undergraduate students, and books are estimated to cost around $720 per year. Graduate students may also need to pay for transportation, other educational costs, miscellaneous costs, and health insurance. The veterinary medicine program has a different rate than other graduate programs, with residents paying $38,962 for tuition and non-residents paying $62,660 for tuition.
Students can contact the Office of Financial Aid for information on obtaining financial assistance for costs related to attending college. During the financial aid application process, students may submit a Free Application for Federal Student Aid (FAFSA), as well as applications for scholarships, grants, and work-study awards. The submission deadline for the student's FAFSA is August 1.
Obtaining a scholarship from the university requires submitting the official CSU scholarship application, and there is also a supplemental application for outside scholarships. Some of the financial awards students may apply for when they attend Colorado State University include the Fields Wolf Scholarship, the Walk-Off Scholarship, and the Albert E. and Celena M. Smith Scholarship.
Related Resources: