Movies about sports are some of the most popular films. After all, sports movies are exciting, inspiring, and provide edge-of-your-seat thrills. Though hundreds of movies about sports and athletics have been made over the years, few stand on the proverbial top step of the podium.
Unlike a race or sporting match, determining "the best" isn't as cut-and-dry when talking about film. Taste in movies, like all other art forms, is subjective. Still, we think we did pretty well when picking out the 30 greatest sports movies of all time. Though personal preference almost certainly played a role in narrowing down a few movies, we also consulted both the critics and audience scores on sites like Rotten Tomatoes and IMDb.
Any Given Sunday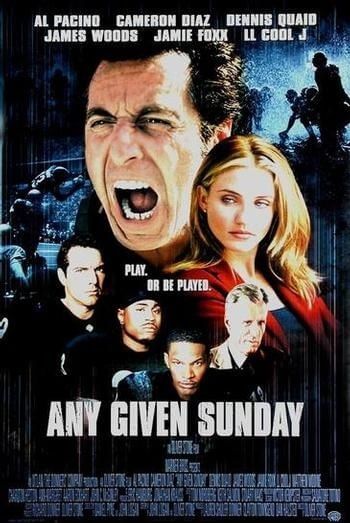 Oliver Stone's Any Given Sunday provides a gritty look at professional football from the perspective of those off the field. Al Pacino stars as Tony D'Amato, head coach of the fictional Miami Sharks. D'Amato has been in the trenches a long time, something that the savvy, marketing-obsessed new owner (played by Cameron Diaz) isn't crazy about. As the two butt heads over the new vs. the modern, the injured quarterback, his over-the-top backup, the running back, and the team doctor all have their own dramatic stories to tell.
The Bad News Bears (1976)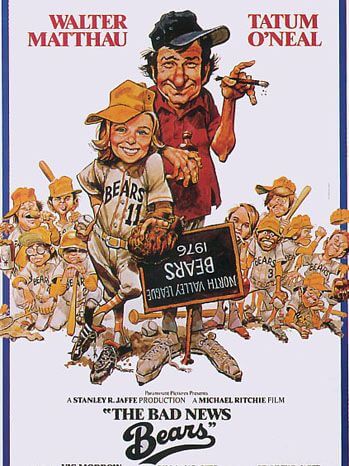 Walter Matthau hilariously portrays Morris Buttermaker, a former minor league baseball player and drunk who ends up with a gig coaching a little league team. Unfortunately, the team is terrible. When parents threaten to disband the team in order to save their children from any further embarrassment, Buttermaker brings in two ringers — the tomboy daughter of an ex-girlfriend and a child delinquent — to help save the team. Also starring Tatum O'Neal, The Bad News Bears was such a hit, it inspired a string of kids' sports films in the 80s and 90s.
Bend It Like Beckham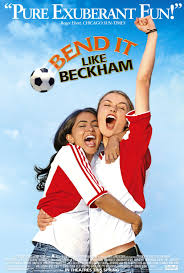 Jess, the daughter of a traditional Indian family in London wants nothing more than to play professional soccer like her hero, David Beckham. Unfortunately, her parents are set entirely against it, and forbid her to play the game. When Jess is caught sneaking out to play for the local girls' team, her family is caught between tradition and allowing their daughter to be herself. Parminder Nagra stars as Jess, while Keira Knightley makes her star-turning appearance as Jess's friend and fellow teammate.
Bull Durham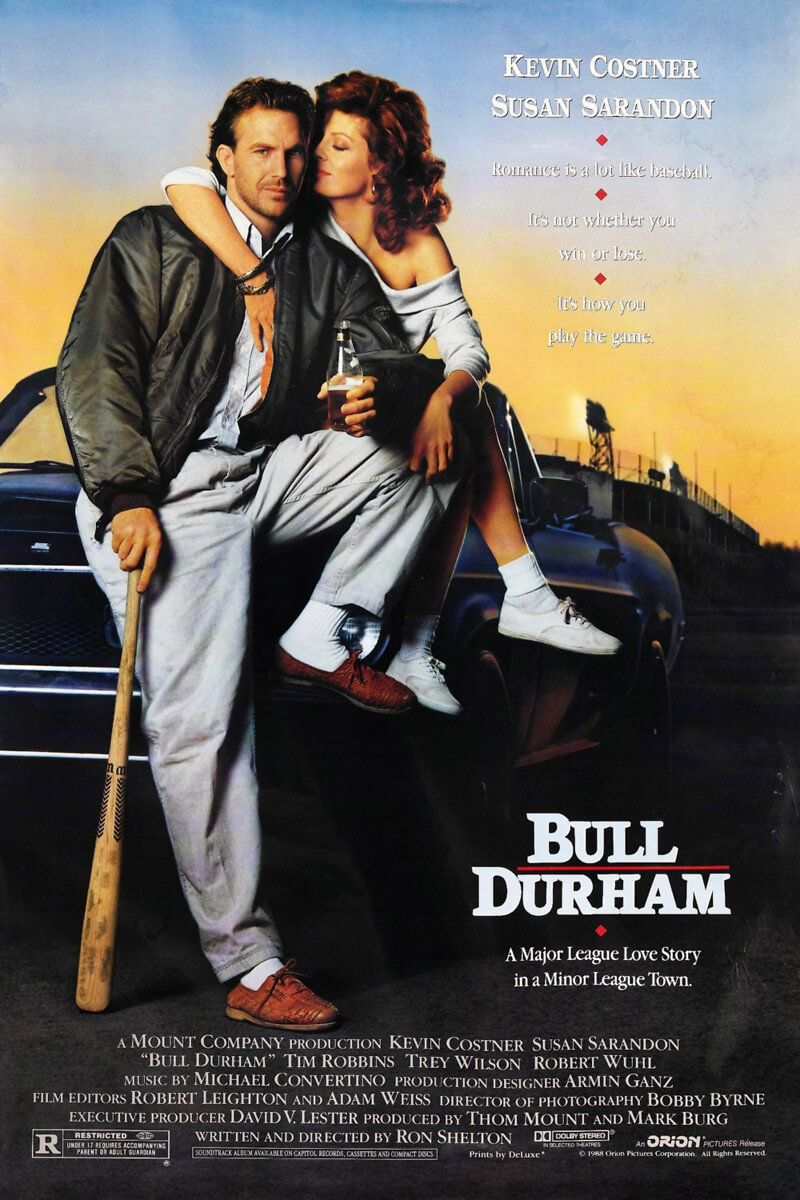 With plenty of drama, a little bit of romance, and some great baseball action, Bull Durham is one of those sports movies that appeals to just about everybody. This classic movie follows three different characters: a minor leaguer who just can't seem to make it to the majors; a talented, but not so bright, pitcher; and the woman with whom they both fall in love. Bull Durham stars Kevin Costner, Susan Sarandon, and Tim Robbins.
Caddyshack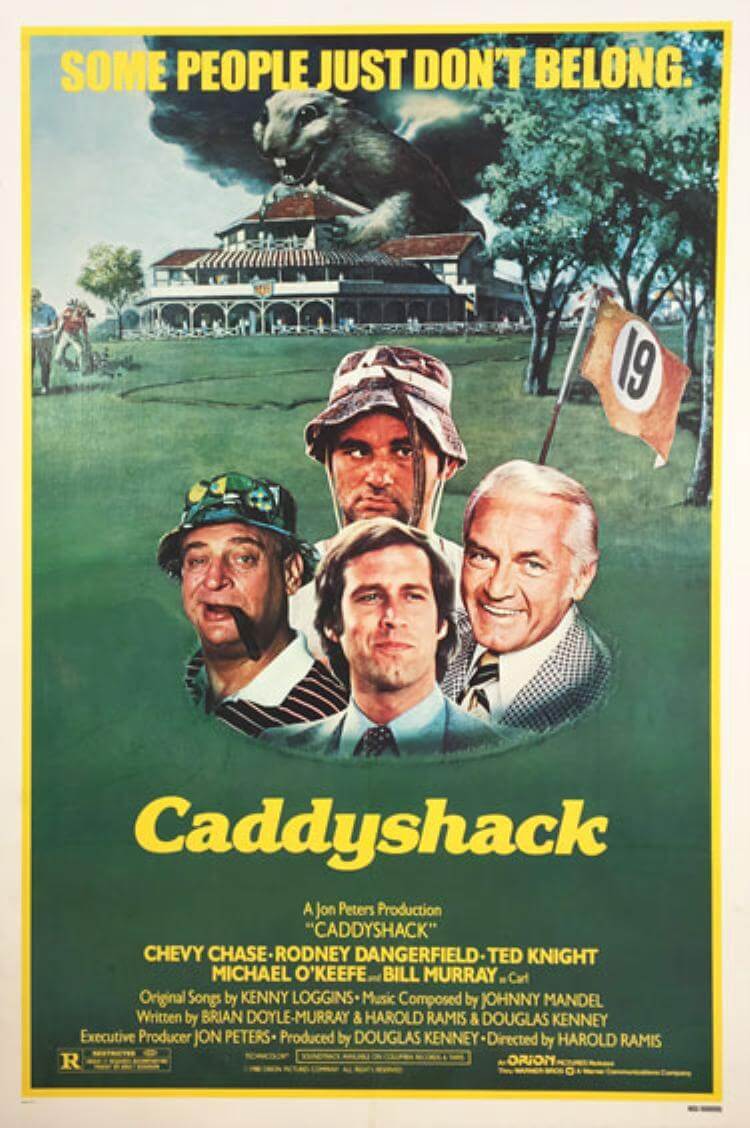 Not only is Caddyshack one of the most quotable movies of all time, it's also one of the greatest sports movies ever made. With a top-notch cast that includes Chevy Chase, Bill Murray, Rodney Dangerfield, Ted Knight, and Michael O'Keefe, Caddyshack chronicles the hilarious frustrations incurred by a fancy country club when a cocky new member joins the ranks and a persistent gopher seems intent on destroying the golf course.
Chariots of Fire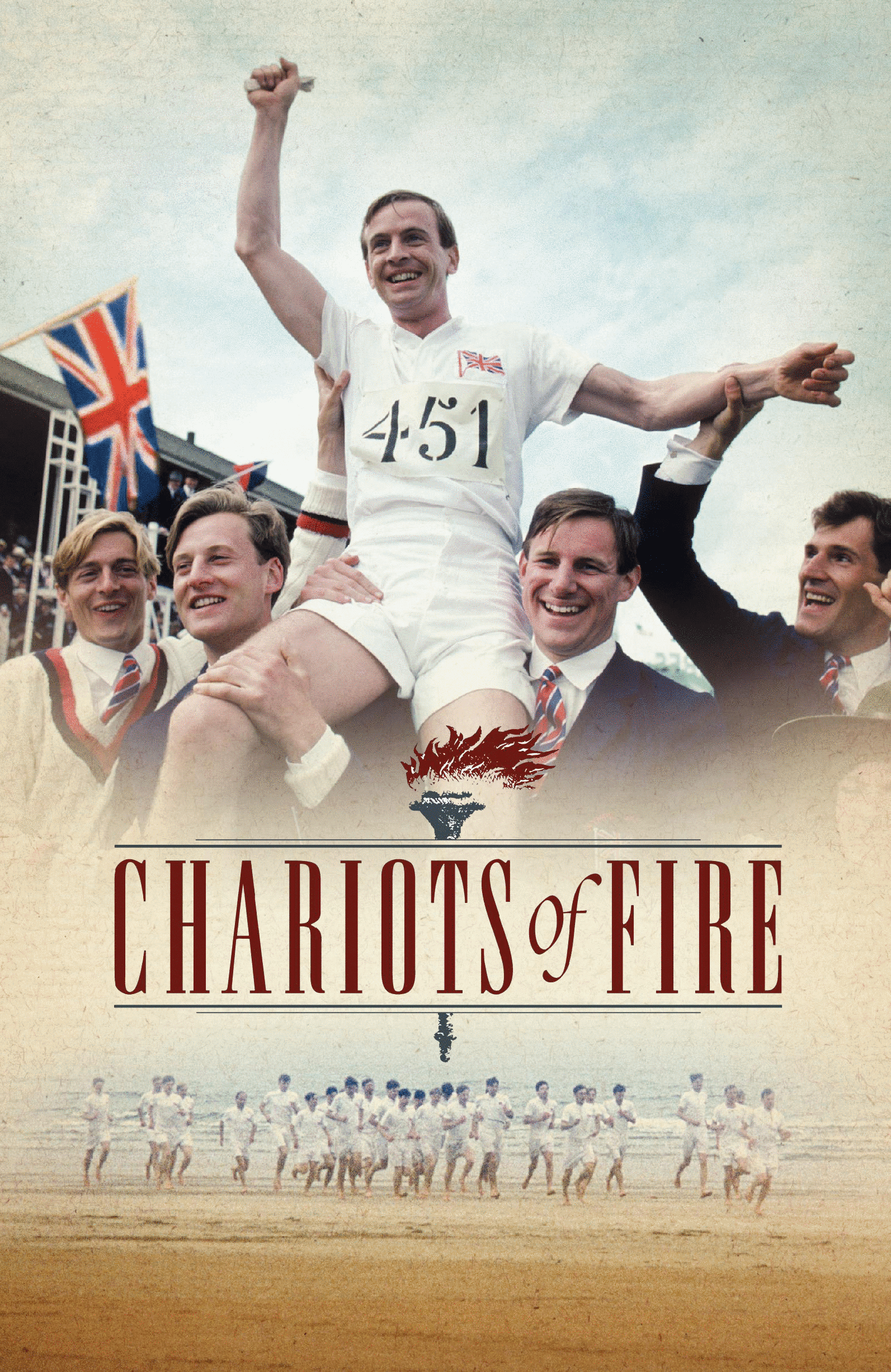 Released in 1981, Chariots of Fire is based on the true stories of Eric Liddell and Harold Abrahams, two very different, and religiously faithful men who feel they have something to prove by winning the gold medal at the 1924 Olympic Games in Paris. Chariots of Fire won four Oscars, including Best Picture and Best Original Screenplay.
Field of Dreams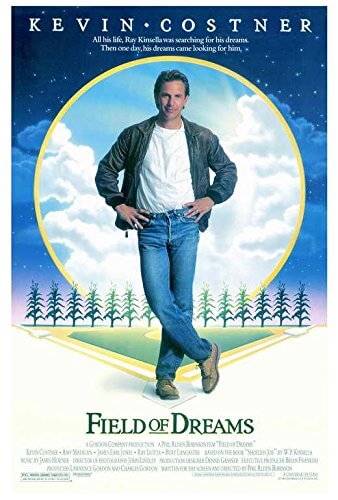 A farmer in Iowa begins to hear voices instructing him to build a baseball diamond in his corn fields. "If you build it, they will come." Though the premise of Field of Dreams may sound a bit, well, corny, the three-time Oscar-nominated film is a baseball classic, and still inspires thousands to visit the actual diamond in Dyersville, Iowa each year. Kevin Costner stars.
The Fighter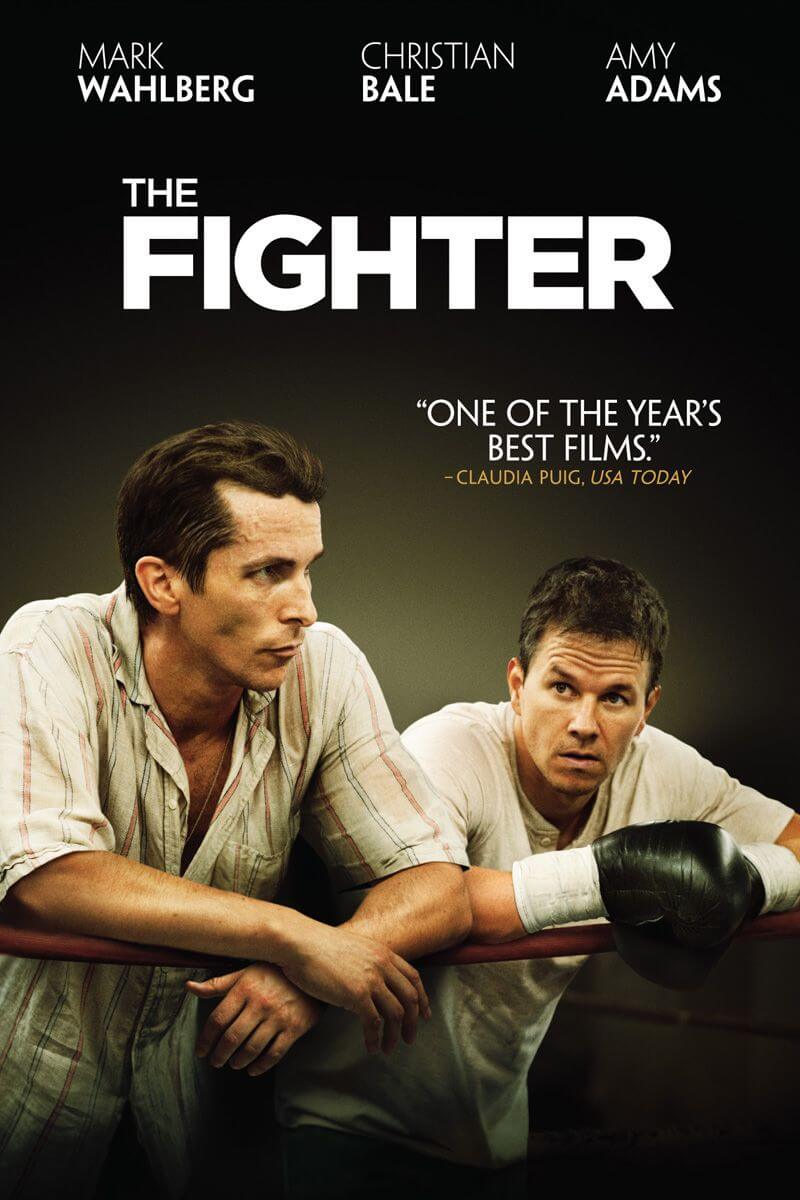 In The Fighter, Mark Wahlberg stars as 'Irish' Micky Ward, a boxer determined to work hard and win the championship. Plagued by family issues and myriad insecurities, Ward calls upon his brother, Dicky, whose shadow he spent a lifetime under until Dicky's career was ruined by drugs and crime. This gritty, yet inspiring film was directed by David O. Russell, and features incredible performances by Wahlberg, Christian Bale, Amy Adams, and Melissa Leo.
Friday Night Lights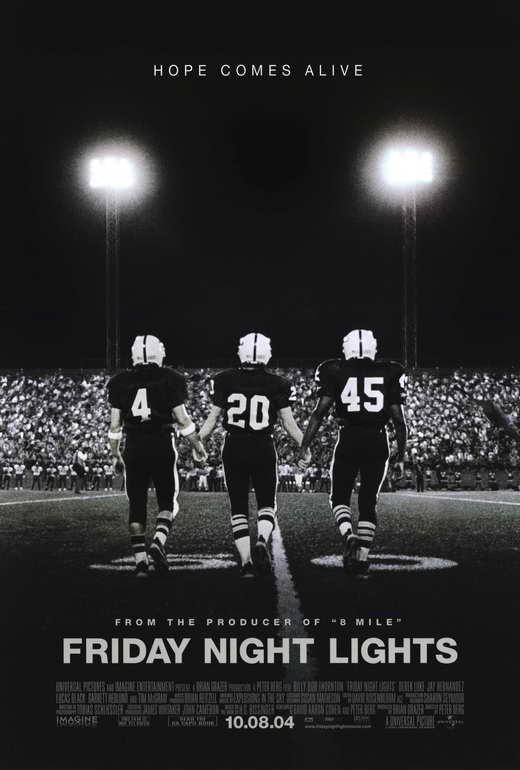 In Odessa, Texas, nothing is more important than high school football, and Friday Night Lights captures the drama and excitement of all of it. The film follows the Permian High Panthers over the course of their 1988 season, chronicling the challenges and victories of the players, coaches, parents, and fans. Friday Night Lights, which inspired the popular television show of the same name, stars Billy Bob Thornton, Garrett Hedlund, and Lucas Black, among others.
Hoop Dreams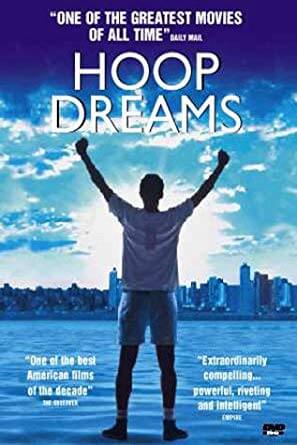 Not only is Hoop Dreams consistently referred to as the greatest sports movie of all time, it also happens to be one of the most critically acclaimed documentaries ever made. Fascinating, complex, and ultimately heartbreaking, Hoop Dreams follows a group of high school basketball players from inner-city Chicago as they battle poverty, violence, racism, and on-court challenges as they approach the season of college recruitment.
Hoosiers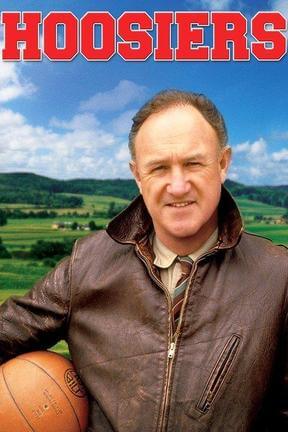 Gene Hackman, Dennis Hopper, and Barbara Hershey star in this beloved basketball film. Hoosiers is the exciting and inspiring story of an Indiana high school basketball team as they try to beat all odds and win the state championship. The movie was nominated for two Academy Awards, and consistently ranks as one of the greatest sports films ever made.
I, Tonya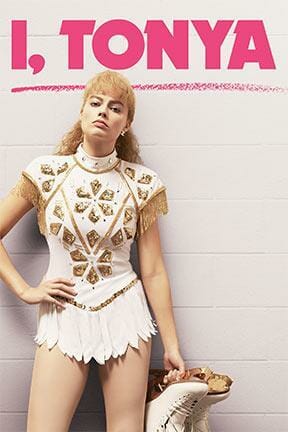 I, Tonya is an hilarious, entertaining, and eye-opening sports film about Tonya Harding and her fateful run-in with Nancy Kerrigan. Made with the real Tonya's blessing, I, Tonya follows the infamous ice-skater from childhood with her overbearing mother to her Olympic banishment and beyond in faux documentary style. The film was nominated multiple awards, including acting awards for its stars, Margot Robbie and Allison Janney.
Invictus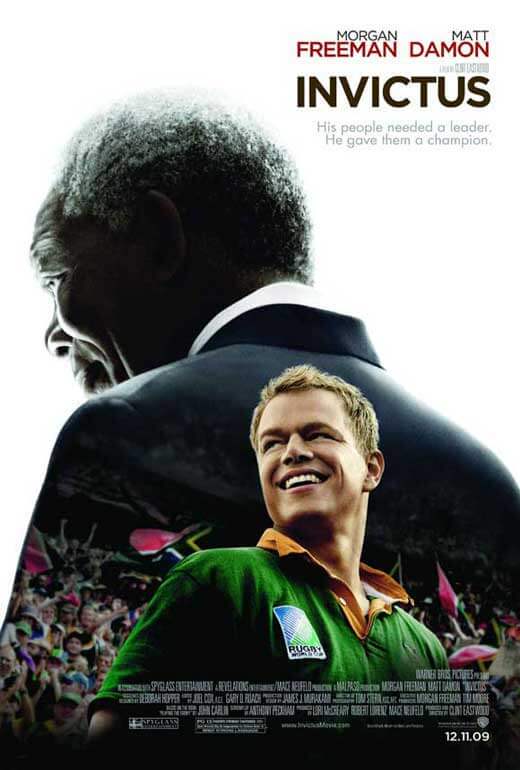 Invictus is another fantastic sports film based on a remarkable true story. Morgan Freeman stars as Nelson Mandela, who teams up with Francois Pienaar, the captain of the South African national rugby team in an attempt to unite the country. As Mandela works to settle race relations, Pienaar attempts to motivate his team of underdogs as they compete in the 1995 Rugby World Cup. In addition to Freeman, Invictus stars Matt Damon as Francois Pienaar.
Jerry Maguire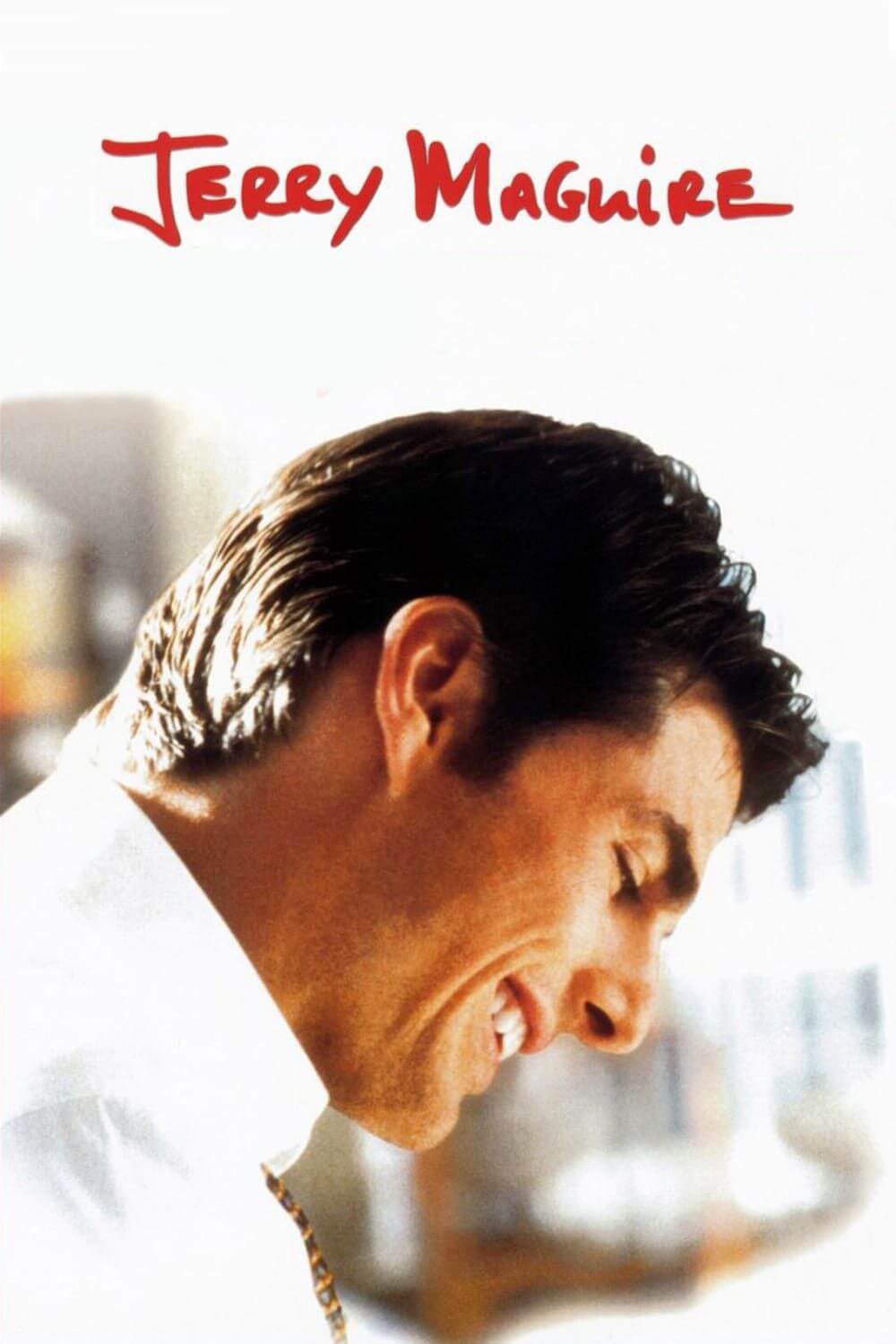 Jerry Maguire is a successful agent for Sports Management International, and he is known for being selfish, merciless, and brutally honest. When Maguire is unexpectedly fired, he is forced to rebuild both his life and his career from scratch. Fortunately, he finds himself with two unexpected allies: a young single mother and a second-tier wide receiver. Jerry Maguire's all-star cast includes Tom Cruz, Renée Zellweger, Cuba Gooding, Jr., Kelly Preston, and Jerry O'Connell.
A Knight's Tale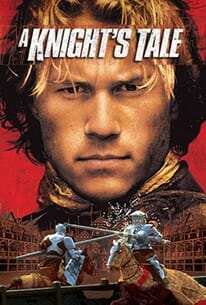 Combining fun medieval adventure, witty one-liners, and rock music from the 60s and 70s, A Knight's Tale is an entertaining — and criminally underrated — sports movie great. Released in 2001, A Knight's Tale stars the late Heath Ledger as William Thatcher, a peasant who dreams of being a jousting champion. The only problem? One must be of noble birth to compete in the joust. Very loosely based on a story in Geoffrey Chaucer's The Canterbury Tales, A Knight's Tale co-stars a brilliant cast that includes Paul Bettany, Mark Addy, and Rufus Sewell.
A League of Their Own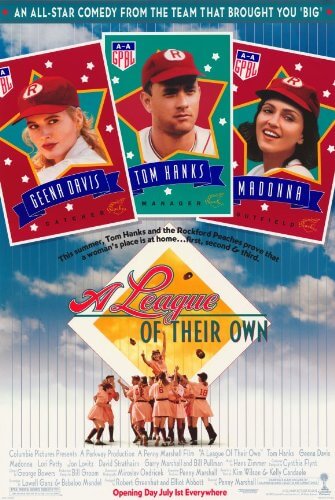 There are dozens of sports movies made about Major League Baseball, but there's only one about the All-American Girls' Professional Baseball League — the real-life women's baseball league that was founded while so many men were away fighting in World War II. A League of Their Own stars Geena Davis and Lori Petty as Dottie and Kit, two sisters who compete both on and off the baseball field. The film is both funny and inspiring, and the top-notch cast also includes Tom Hanks, Rosie O'Donnell, Madonna, and Rob Marshall.
Million Dollar Baby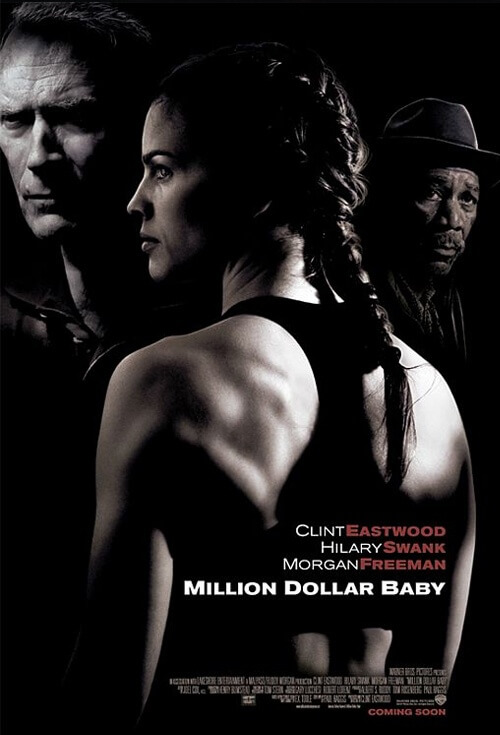 When Maggie Fitzgerald walks into the gym of Frankie Dunn and tells him she needs a trainer, Dunn practically laughs. After all, Maggie has no proper boxing technique, is technically too old to find success in the sport, lacks experience, and worst of all, is a woman. Still, Maggie wins Dunn over, and the two form a close bond as Maggie fights her way to the top of the boxing world. Million Dollar Baby stars Morgan Freeman, Hilary Swank, and Clint Eastwood, who also directed the film.
Miracle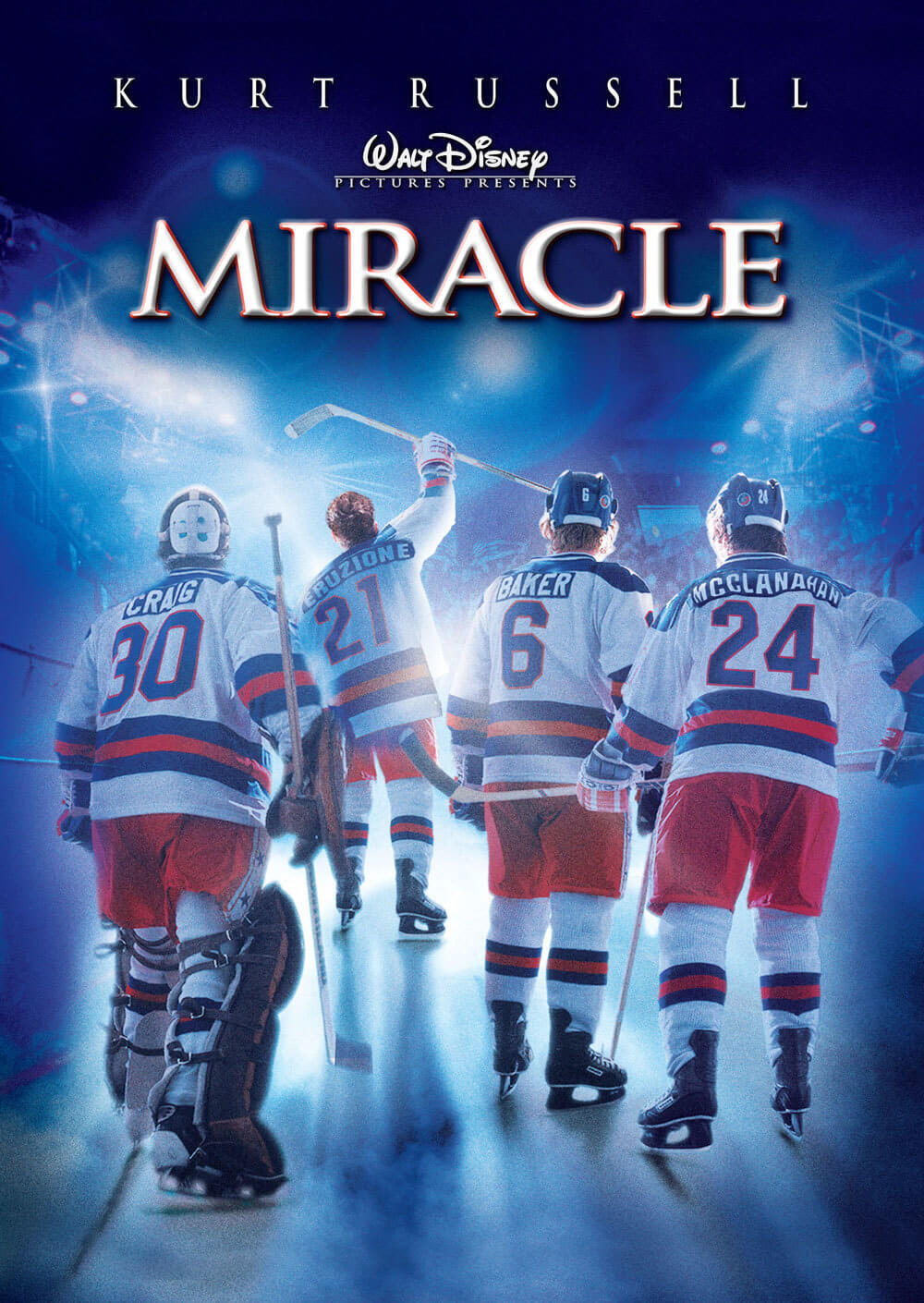 Miracle is the true story of Herb Brooks, the hockey coach tasked with putting together a team to face the indomitable Soviet Union at the 1980 Winter Olympics. Though Brooks's team consists of unproven college players, the U.S. carries the weight of the nation with pride and determination, leading Al Michaels to ask his now-famous question, "Do you believe in a miracle? Yes!" Miracle stars Kurt Russell as Herb Brooks, plus Patricia Clarkson, Noah Emmerich, and Eddie Cahill.
Moneyball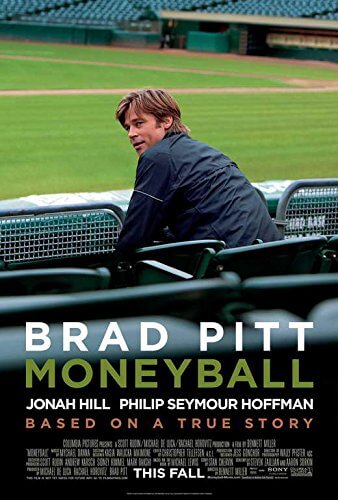 Moneyball is the true story of Billy Beane, the general manager of the Oakland A's baseball team, who is tasked with assembling a team for a laughably small amount of money. To help, Beane recruits Peter Brand, an Ivy League math whiz who thinks he has a computerized program that can sort through every available player and bring together the perfect team. Moneyball, which won a handful of awards and was nominated for even more, stars Brad Pitt as Billy Beane, and Jonah Hill as Peter Brand.
Murderball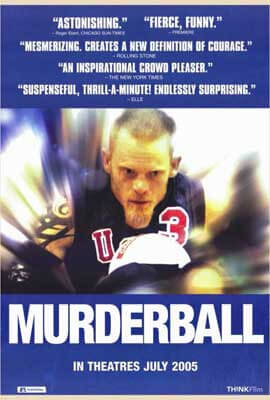 Chock-full of fierce rivalry, steep odds, and edge-of-your-seat suspense, Murderball is a documentary that proves real-life sporting scenarios can be far more entertaining than a Hollywood script. Murderball, now called quad rugby, is a rough-and-tumble, full-contact sport played by quadriplegics in armored wheelchairs. Though the players featured in the documentary have suffered unimaginable adversity, the film highlights their abilities to smash stereotypes and redefine what it means to be a winner.
National Velvet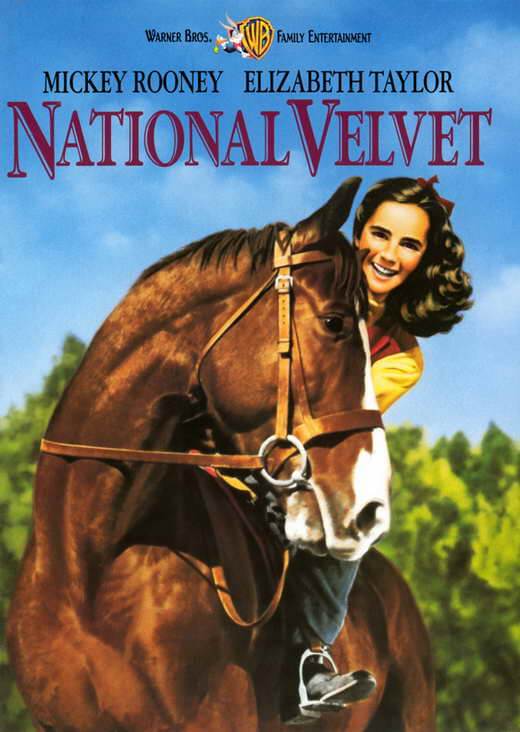 National Velvet may be an oldie, but it's definitely a goodie. Released in 1949 and starring Elizabeth Taylor and Mickey Rooney, National Velvet is about a precocious young horse lover named Velvet, who wins a horse in a raffle, and insists that he's capable of winning the Grand National, Britain's most prestigious steeplechase. Things become more complicated when Velvet breaks the no-girls rule and takes on the challenge of riding her horse in the race.
Raging Bull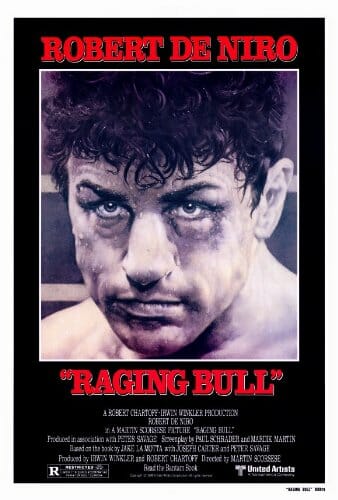 The classic 1980 film Raging Bull is the story of Jake LaMotta. Not only is Jake a boxing has-been, he struggles with anger management issues, blinding jealousy, and loneliness. When Jake decides to step back into the ring, it isn't just to earn his career back. He is searching for redemption. Directed by Martin Scorsese, Raging Bull boasts an all-star cast including Robert DeNiro, Cathy Moriarty, and Joe Pesci.
Remember the Titans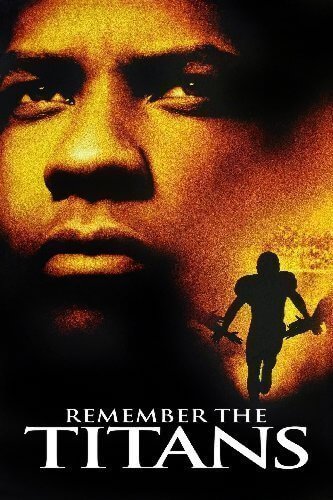 A hit amongst both critics and audiences, Remember the Titans is another of the greatest sports movies of all time. The film, which stars Denzel Washington in one of his most likable roles, takes place in 1971, just after a white southern high school is integrated by black students from another school. When the two schools' strong football teams are united into one, the African-American coach is chosen to head the team, a decision which leaves feelings of animosity both on and off the field.
Rocky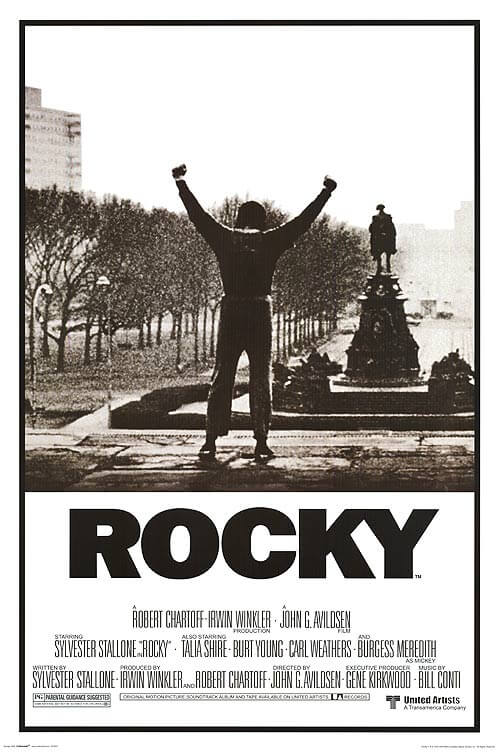 Rocky is easily one of the most famous sports movies of all time. The classic tells the story of Rocky, an amateur boxer from Philadelphia who gets the once-in-a-lifetime chance to fight for the title of heavyweight champion. With the help of a steadfast coach and a blossoming romance with a pet store clerk, Rocky digs deep to prove to himself and the world that he belongs in the ring. Rocky both stars and was written by Sylvester Stallone.
Rudy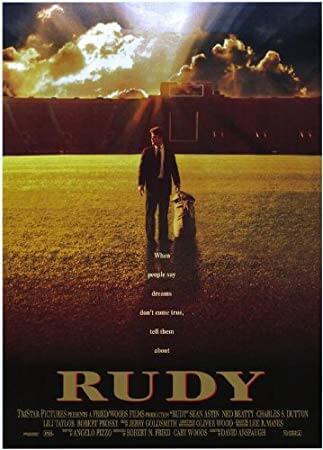 This feel-good sports movie is based on the real-life story of Rudy Ruttinger, a long-time Notre Dame fan who dreams of nothing more than to play for his favorite college team. Still, such a goal seems impossible considering Rudy's light build and small stature. Sean Astin and Jon Favreau star in this modern-day classic that launched both actors to stardom.
Rush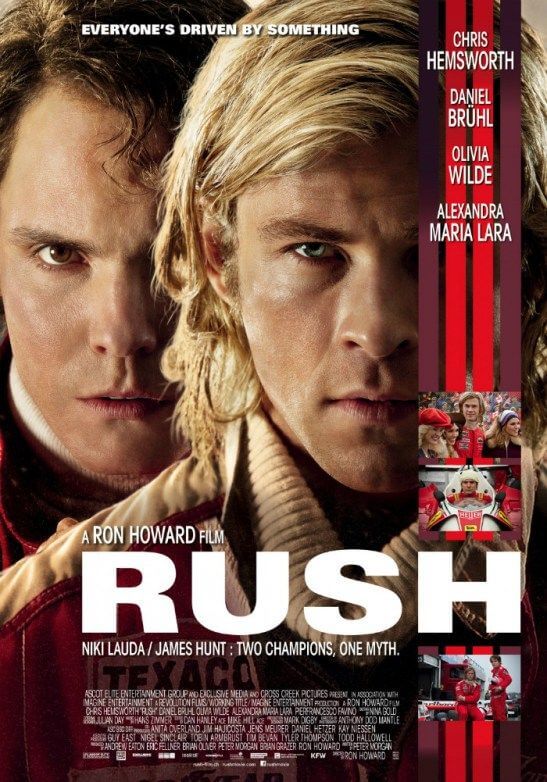 Rush recounts the real-life rivalry between two Formula 1 drivers during the 1970s. The international and long-term competition between James Hunt, a playboy from England, and Niki Lauda, a tough-as-nails Austrian, gained world-wide attention for the extremes to which both drivers went. Daniel Brühl and Chris Hemsworth star, while Oscar-winner Ron Howard directs.
Tin Cup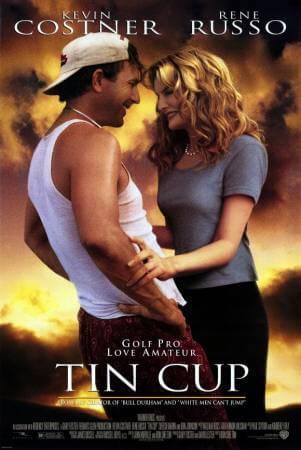 In Tin Cup, Kevin Costner plays Roy McAvoy, a former golf pro who now lives his life as the owner of a a golf course in the middle of Texas. When Roy meets Molly Griswold, he is devastated to learn that she is the girlfriend of David Simms, Roy's former golf rival. Determined to win the girl, Roy attempts to qualify for the U.S. Open. In addition to Costner, Tin Cup stars Rene Russo and Don Johnson.
Touching the Void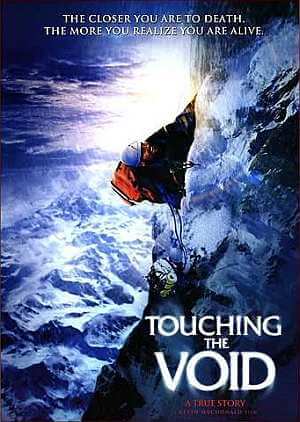 Touching the Void is the harrowing documentary recounting the experiences of Joe Simpson and Simon Yates, two experienced climbers who decided to take on the dangerous western face of Siula Grande in the Andes. Despite the experience of the two men, the climbers must battle through a violent snowstorm and Simpson's terrible injury. When the two men are separated during another storm, both must find a way to get safely off of the mountain with no food, no water, and in Simpson's case, with a broken leg.
When We Were Kings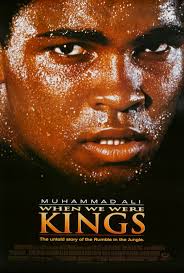 Told through original footage and first-hand accounts, When We Were Kings recounts the 1974 heavyweight championship boxing match between George Foreman and Muhammed Ali, said to be the most famous match of all time. Besides great sporting action, the documentary touches upon what it was like to be two elite African-American athletes in the era of Black Power.
The Wrestler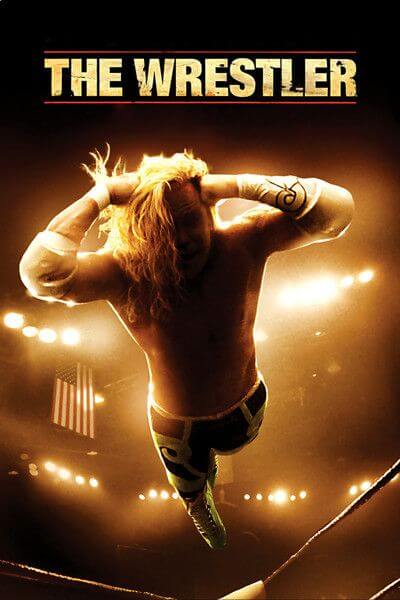 Not only do the fans love this movie, but 98% of critics gave The Wrestler outstanding reviews, ensuring that it makes our list of the greatest sports movies of all time. The Wrestler stars Mickey Rourke as Randy "The Ram" Robinson, a wrestler who once headlined professional wrestling. Now, 20 years later, Robinson is estranged from his daughter, unable to hold on to any meaningful relationships, and desperate for the excitement that once characterized his life. Throughout the film, Robinson struggles with choosing between redemption and the ring — a struggle which threatens to kill him.
Related Resources: