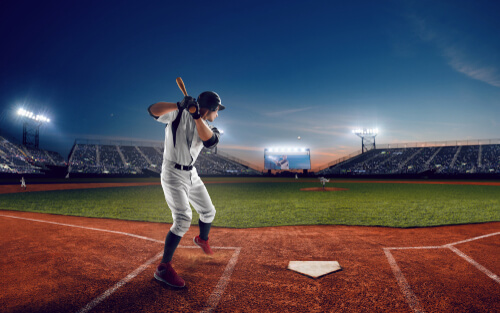 Many people look at those sitting atop the hierarchy of Major League Baseball teams and speculate regarding the qualifications to be an MLB general manager. MLB is separated into the American League and the National League. The American League has 3 divisions (AL East, AL West, and AL Central). The National League has 3 divisions (NL East, NL West, and NL Central). There are only 30 General Managers (GM) in all of Major League Baseball because there are 30 Major League Baseball teams (15 are in each league). Those who occupy that esteemed position appear to have different credentials and have a goal of world series champion!
Related Resource: How Much Do Kinesiologists Make?
Job Duties
The modern MLB GM works in four fields, effectively holding the strings over areas that involve:
athletes
the front office
public relations
social media
The GM is responsible for hiring the athletes and coaches that make up the team. They are also responsible for hiring front office personnel such as:
analytics experts
scouts
public relations personnel
finance experts
In some situations, MLB general managers might also be responsible for:
meeting with top tier free agents
free agent signings
winter meetings
contract discussions
hiring coaching staff
player transactions
GM meetings
potential deals with free agent players
Every MLB GM fills the role of principal spokesperson for the team and the organization. Most are peppered with emails, texts, and chats from athlete agents, coaches, politicians, and fans every hour of the day. The position requires an immense energy reserve. One thing is that MLB GM's jobs depend on the success of the team. The building of a team with compatible and talented players is essential. As a result, MLB GMs pay particular attention to the building and maintenance of players and coaches in their minor league associates, particularly in player development. It is important for a GM to know that the quiet period is the 5 days after the world series ends. After this time is when free agency signings in the free agent market can begin. 
Established Qualifications
There was a time when general managers were former players who continued in baseball after their playing careers in such capacities as a scout or a coach. As seen in an article in Work In Sports, the modern tendency in MLB is to hire general managers who have demonstrated their love of the sport at lower position levels. Though it is true that modern GMs normally come with college credentials, those educational credentials show no pattern toward success. Looking over the tendency of the last 20 years, general managers begin by working an internship, some of which are unpaid, for a year or two before entering a paid position. Starting small, showing your energy, and keeping your nose to the grindstone are the best qualifications you can show. Excelling in a paid position leads to promotions within the system and, perhaps, a move into the general manager chair. Theo Epstein is a recent successful president of baseball operations with the Chicago Cubs. He now works as a consultant for the MLB. Brian Cashman is a successful GM in New York. He has been the GM for the New York Yankees for more than 20 years. Andrew Freedman was a GM in Tampa Bay is very little money to spend on free agents in free agency. He still found success even with his limited funds. He is now president of baseball operations with the Los Angeles Dodgers and has a lot of money being in a large market. 
Employment Opportunities
With only 30 MLB general manager positions available, there is less employment opportunity than in any other position in the industry. The turnover is not quick, and some teams refuse to budge unless the fan base demands it. For those looking for an opportunity in this market, it is imperative to attain a lower position such as assistant general manager, scout administrator, or farm team administrator to establish your credentials. Major League Baseball seldom hires from outside the system. Taking a lower position and excelling in it is the only proven path to a GM position.
Conclusion
Seldom do you see a more closed system than Major League Baseball. Team success brings promotions within the front office as well as fame and generous contracts for the players. MLB organizations looking for a new general manager inevitably seek to advise from the MLB home office. If you stand out in every position you occupy in MLB, then you establish a network. The essential qualifications to become an MLB GM is the demonstration of loyalty to the sport, positive energy, and expertise in every aspect of the position.
Related Resources: