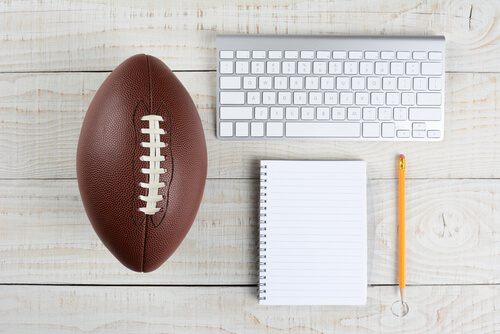 NFL Fantasy Football
Yahoo Fantasy Sports
CBS Sports Fantasy
Rotowire Fantasy Football Draft Kit
Footballguys Fantasy Football Draft Dominator
Sleeper
ESPN Fantasy Football
FanDuel
Fox Sports
My Fantasy League
Fantasy Pros
Fantasy Footballers
4for4
Fantasy Alarm
Dynasty League Football
Nearly 75 million players, from hard core football fans to casual Sunday viewers use fantasy football apps to keep game day excitement going all week. With smartphones offering better app designs and more options for fantasy sports league management, it can be hard to choose between top names and independent innovators. These five best fantasy football apps will help you find ways to play that fit any style.
(Android, iOS: Free)
Because it's sponsored directly by the NFL itself, this app draws the latest news and player stats directly from the source. You'll even get news and videos of greatest hits related to your players each week. Users can join existing leagues or start their own and invite friends. New players may find the drafting process somewhat confusing, with options for standard, auction and live lobby drafts, but the mock draft setting should give even the most clueless user plenty of time to figure out how draft day will go. Other strengths are the easy lineup configurations and ability to set up trades.
(Android, iOS: Free)
Yahoo has a huge online news presence and was an early adopter of the fantasy sports world. Not only will this app let you create and join fantasy football leagues, but also includes baseball, basketball and hockey. Written and video news clips related to your teams is integrated through Yahoo Sports and Rotoworld, providing analysis and data on your players. If you choose, this fantasy football app also offers the unique option to play in daily or weekly games to win real money.
(Android, iOS: Free)
Similar to Yahoo, this fantasy sports app includes but is not limited to football. Like other competitors, CBS Sports enables you play in leagues within the app using linked data and analysis, however, their features go a step beyond. The varied statistics, projections, player news and rankings are much more in-depth than other apps, and draw on the experienced sports news reporters and commentators employed by the CBS company. Even if you prefer to run a league in another platform, you can use the analysis and projection features from CBS Sports to inform your play in other fantasy football apps.
(iOS: $4.99)
The limitations of this app are immediately obvious, in that you must own an Apple device to play, and unlike its major competitors, there is a cost to download. However, Rotowire finds innumerable ways to make this app worth the cost, and has a long-standing reputation to back up their price. The tools included in the "kit" let players customize complex league rosters with scoring settings to create an easy to read "cheat sheet" that automatically updates each week. Players can use the tools to make optimized draft picks, run mock tests, see projections and integrate tailored analysis. Ultimately, no matter which platform you play through, this kit is a powerful boost for your team's performance.
(Android, iOS: $4.99)
Another paid fantasy football companion app, this draft assistant is more of a team optimizer than a platform for the team itself. Customize the settings to match your league's and then take advantage of their adaptive rankings to get the edge in keeping your roster in the top tier. The updating player watch and avoid lists become even more crucial as injuries and penalties increase during the season and can help you make last minute bench changes with up to date information.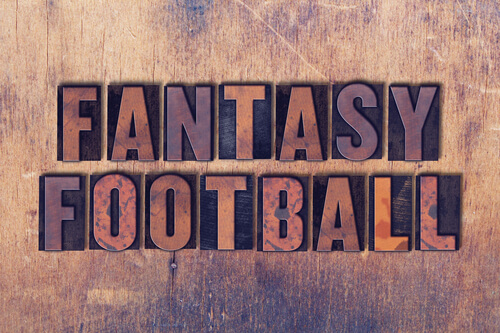 (Android, iOS: Free)

Sleeper is an inclusive fantasy app that is great for casual sports watchers and first-time fantasy players. The Sleeper app features a far simpler user interface than most other fantasy football apps. It allows for more customization of league settings and features, allowing you and your league mates to create your ideal experience. Sleeper also updates frequently, and the development team works hard to improve the app and provide a more enjoyable user experience with expanded features.
The app does not provide news and updates as quickly as other fantasy apps, but it offers many notifications to keep users up to date on the latest news. And some users have had issues with unrealistic selections made for teams during auto drafts.
(Android, iOS: Free)

ESPN is the most well-known source for sports news, meaning that most of the critical information you need for running a strong fantasy team is a click away. ESPN Fantasy Football is intuitive and easy to use, providing a simple experience that focuses on all the classic necessities that make fantasy football enjoyable.
The ESPN app is often criticized by users for the less appealing user interface. ESPN also does not offer many capabilities for customization, which may make other apps more exciting for users.
(Android, iOS: Free)

FanDuel provides users the opportunity to raise the stakes as high as they like, providing the option to put money on games and player performances, allowing bets from five dollars all the way up to thousands of dollars. FanDuel has received high praise from users and reviewers for its interface and game options. Players have options to engage in fantasy leagues as well as a wide variety of other contests, like head-to-head games and tournaments.
Users can buy into contests at prices starting from free up to $10,000. FanDuel also offers protections for beginner players to assist with learning the ropes and enhance the experience. Overall, FanDuel offers a unique and exciting user experience with little downside.
Fox Sports Fantasy Football has been around for over 20 years and offers a great service that effectively relies on the basics. Fox Sports also offers plenty of analysis and information on their fantasy football site and other programming. All of the advanced statistics and up-to-date information give users a lot to think about, adding an extra element to the strategy and decision-making in their fantasy league.
The downside of the service is that it does not offer any paid options for those looking for a more advanced competitive edge. The benefit of this is that all of its services are free, but many users would like the versatility of additional competition options.
(No Official App Option)

My Fantasy League provides users with many options to tailor the experience to their liking. Unlike other apps, there are many opportunities for customization, from team logos and homepage design to actual fantasy play. Leagues in the app are largely customizable, allowing users to organize leagues, create personalized rules and adjust league sizes. For example, league sizes can go well above 20 teams, and it is possible to create multiple playoff brackets. My Fantasy League is one of the best paid fantasy football sites, but it does cost around $100 per league. However, the app offers a free 4-week trial so that users can decide if they prefer the service before investing.
For a holistic fantasy football experience, finding the right platform to play is the first step. The site you choose will ultimately depend on the features and style of play that you are looking for while considering an interface that appeals to you. The next step is finding the right app to bring your fantasy team to the next level and help you rise above your competition.
Best Analysis Sites for Fantasy Football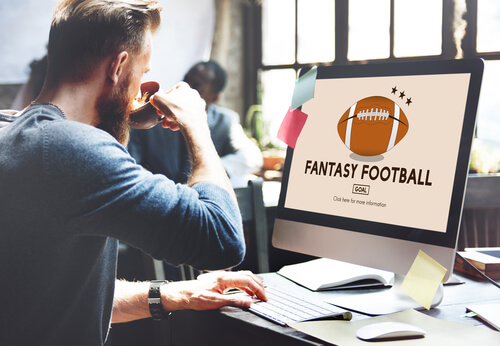 When playing fantasy football, you want to have the best opportunity possible to take advantage of your team and set yourself up for success. Having access to the latest news and most accurate fantasy football projections can put you a step ahead of the rest of the league. A site that provides analysis and advice can be invaluable to your fantasy team's success. You can make the most of your fantasy league and have all of the updates you need to compete with some of the best fantasy football advice sites.
It is difficult to list all of the benefits of FantasyPros. FantasyPros is one of the most effective advice sites because it compiles information from hundreds of experts. The information is all condensed into one place to help you make the best decisions for your team. From the draft to lineup decisions to game time, the site offers a ton of advice and assistance. The program also offers a draft simulator feature that allows you to participate in multiple mock drafts and determine which strategy works the best for you. FantasyPros also offers a draft assistant to guide you in making the best picks informed by expert advice.
On the downside, it requires a large time commitment to make the most of the app and take in all of the available information and features. At the same time, with all of the features that the site has to offer, the available packages can be quite expensive.
Fantasy Footballers is an award-winning podcast that features in-depth conversations on important topics along with extensive analysis of news and updates. The benefits extend past the podcast as the community offers further engagement and forums that provide a great place for discussion and additional advice while the site offers plenty of articles and rankings. All the great information comes along with a great source of humor and entertainment. As a podcast, the format provides great information but does not have the same extensive tools and resources as other sites on this list.
4for4 offers users an easy-to-navigate site that provides news articles and player rankings, helping to give insight on making the right lineup decisions. The site offers three different packages, starting at just $29 for access to rankings and articles, $59 for all of that, plus a tool that helps you decide on your lineup and peaking at $149 for a lineup generator, ownership projections and picks for cash games and tournaments. 4for4 is highly touted for its rankings and usability, but it does not offer as many tools as other similar sites.
Offering plenty of value, a subscription to Fantasy Alarm starts at just $19.97 a month and provides access to all of its tools for fantasy football and any other sport. Fantasy Alarm is often considered a great choice for beginners, providing specific emphasis on identifying strong plays. The site is a wonderful option for those who participate in both season and DFS, providing updates and playbooks to inform your decisions.
Other considerations of the site are that there is no trial available, meaning that you should expect to spend your money upfront, and that the site is a bit dated in appearance and usability. Altogether though, the benefits seem to be much greater than the cost.
This fantasy site has been in play since 2006, speaking to its success. Dynasty League Football provides a huge upside for players who enjoy dynasty leagues, which have grown largely in recent years. The site offers extensive rankings, tools, videos, and podcasts to assist players in building a team focused on depth and long-term strategy. The site's targeted focus on dynasty leagues makes it one of the best sources of information for these leagues. Players who do not play dynasty leagues, however, may find better advice on other sites.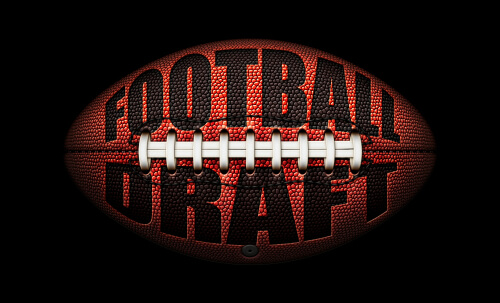 With the various advice and analysis apps that are available to you, there are plenty of options to give you all the information you need to succeed and get the most out of your fantasy league. Once you know your strengths and weaknesses, it is easier to determine which tools will help you fill in the gaps.
Fantasy football is an experience, and with so many possible platforms, you have the power to pick the one that appeals most to your needs and style of play. From the sites that allow you to play various games to the sites that allow you to win money, it is easy to tailor your fantasy league in the direction that gives you the most enjoyment. It is important to take time to consider the sites that work the best for you so that you can have an experience that feeds your excitement and provide you all of the features you hope for.
Fantasy sports leagues are a great way to connect with friends and enjoy the season even when your favorite team isn't heading for the playoffs. With these five fantasy football apps, keeping up with your team and current player news has never been easier or more fun.
Related Resources: