5 Best Internships For Students Pursuing a Master's in Coaching
Public Relations
Low-Level Coaching
Youth Counselor
Sports Operations
Sports Club Management
Doing an internship while pursuing a Master's in Sports Coaching is often mandatory. Most programs require their students to meet this requirement so that they can experience a real job pertinent to their future careers. So, what are some of the best internship options for folks getting their graduate degrees in coaching?
1. Public Relations
An internship in the area of public relations (PR) is one of the most common choices for a lot of coaching students. This is because numerous employers who operate in this area have direct ties to sports. An outstanding example would be the media conglomerate company from Connecticut, ESPN. Completing a PR internship will help one learn the ins and outs of the administrative side of things when it comes to sports. One will also get to experience the venture from the media's perspective. Consequently, their job marketability will improve significantly.
2. Low-Level Coaching
There is probably no better way to jump-start a coaching career than to do an actual coaching internship. Luckily, the number of opportunities are endless as Little Leagues, summer camps, and other forms of low-level teams always look to hire temporary help. Someone who is getting a master's degree would be a perfect fit as they can contribute a lot whilst acquiring many transferable skills. Also, this job will prepare them for navigating the politics related to being the team's leader and authoritative figure.
3. Youth Counselor
Although counseling does not have a direct relationship with coaching, many of the talents that both of these fields require are the same. For instance, to be successful in either role, one must possess the ability to communicate effectively, approach issues in a proactive manner, and learn how to interact with numerous individuals. Hence why an internship where someone works as a youth counselor can be a great way to improve the job outlook for coaching. Not to mention that counseling kids and teenagers will be one of the most rewarding jobs on this list.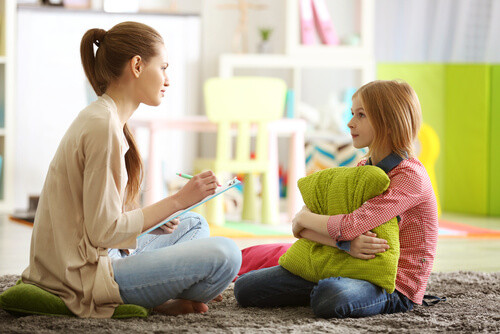 4. Sports Operations
Sports operations account for everything that allows the athletes and teams to compete. Examples include facility management, supply coordination, and game oversight. In other words, any job that allows the actual sporting events to physically take place will fall under the umbrella of sports operations. That translates to a lot of versatile internships where the student can learn the basics of keeping up with the equipment and other fixed assets of the team. As a prospective coach, it is more than fair to say that possessing such knowledge will be extremely advantageous.
5. Sports Club Management
Finally, one can always intern for a sports club that is seeking assistance with management. Even though the job requirements tend to mirror those of full-time employees, students getting a Master's in Sports Coaching should have no problem given that they already have an undergraduate degree. Also, a lot of clubs usually only require short-term help because their season and competitions do not last the entire year. One of the greatest parts about choosing this option is the pay. Since the Bureau of Labor Statistics reports that full-time coaches earn a median of $33,780 per year, someone working as a club management intern could easily exceed financial expectations.
Related Resource: 20 Best Online Master's in Sports Coaching
Each of the aforementioned options will be an excellent way to make one's resume stand out and boost their chances of getting hired right after graduation. After all, a Master's in Sports Coaching will be much more efficient when paired with industry-related experience.
Related Articles: