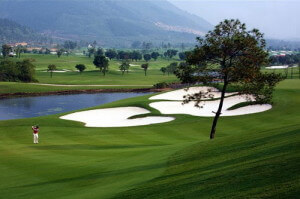 As the American economy has shifted to tourism and services, the number of jobs available in sports tourism has skyrocketed. More than ever, sports fans are treated to all kinds of unique museums and exhibits at local sports stadiums and at national museums that draw a massive annual audience. Those students who have spent years studying the broader tourism industry, or the sports management profession, will find that there are actually a number of exciting opportunities in this sector. Better yet, sports tourism is expanding at a pretty healthy pace, driven by increased consumer spending on vacations and tourism as the economy recovers and unemployment levels among all groups continue to decline, according to WiseGeek. While considering the unique nature of this profession, be sure to keep in mind some of the most exciting careers in the field.
Related Resource: What are the Different Types of Sports Medicine Jobs?
Curators and Marketer at Major Sports Museums Nationwide
They may not be the biggest employers of those with a sports tourism background, but they're certainly the flashiest and the most popular among tourists making plans for a summer vacation. Major national museums, like the Baseball Hall of Fame, the Pro Football Hall of Fame, the Naismith Memorial Basketball Hall of Fame, and scores of other sports-specific museums, are must-visit attractions for die-hard fans of the game. Those who have spent their educational careers focusing on the sports industry and the nature of the tourism industry will be able to work in these halls of fame in several different capacities. Some will work in curation, which means they'll spend their days trying to find the best possible commemorative items used by hall-of-fame players and inductees. Whether it's a signature pair of shoes, an autographed jersey, or photos from the biggest moment in that person's career, curators will find it and put it on display.
Others will work in marketing, advertising, and public relations, helping the museum reach the largest potential number of tourists both in the United States and around the world. They'll come up with exciting new campaigns that leverage the excitement of professional sports, the legacy of the players who have already been inducted into the hall of fame, and the promise of future additions that will enrich the museum's heritage, collection, and significance.
Stadium Workers Who Work at Stadium Museums and Other Facilities
While the major, national halls of fame for each professional sports get the most publicity, it's important not to forget the importance of individual sports stadium. Places like Fenway Park and Wrigley Field, are exceedingly important to the history of baseball. Those stadiums are just one example of the many located in the United States across all sports, and sports tourism professionals have the opportunity to curate memorabilia from major players who made history in each location. They'll create on-site museums, market their collection to local fans and other visitors, and make sure that each visit to the stadium is one steeped in history.
Other professionals in this industry will work on creating guided tours of the stadium during the off-season, promoting the stadium for other uses like concerts and conventions, and marketing the stadium to tour groups and season ticket holders. Their goal will simply be to increase tourist visits to the facility and to make it more notable as people consider a visit to the stadium's host city.
Related Resource: Sports Law
Exciting Positions Await Sports Tourism Professionals
Sports tourism is increasingly a popular way to spend summer vacations. As a result, the number of jobs available in sports tourism continues to increase, as does the importance of such positions at stadiums, museums, and other venues.