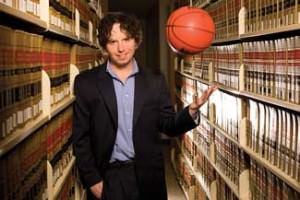 It is possible to get a degree in sports law if you are interested in becoming a sports lawyer. However, because the number of law schools that offer a concentration in sports law is very limited, it is possible to become a lawyer in this realm without attending a specific degree program. Alternatively, you can choose to take as many sports law electives as possible and intern at a firm that specializes in sports law. Read on to learn more about schools that do offer a sports law degree.
Marquette University, Milwaukee, WI
The Marquette Sports Law program is one of the most comprehensive in the nation, with extensive offerings of sports law courses that are open to all law students. In addition, interested students should join the Marquette Sports Law Review and apply to participate in the National Sports Law Institute's internship program. Upon graduation, students who meet these requirements will receive a Sports Law Certificate from the Institute in addition to their law degree. Learn more at the program website at Marquette University's program website.
Tulane University, New Orleans, LA
Tulane was the first university in the country to offer a Sports Law program for its JD students. The program combines academics that focus on sports law along with networking opportunities and practical training in legal writing, as well as extracurricular opportunities like the Sports Law Society, Sports Lawyers Journal, and online newsletter The Sports Lawyer which relies heavily on student research and contributions. Learn more and download a brochure at Tulane University's program website.
University of Miami, Miami, FL
This law program offers a combined concentration in Entertainment and Sports Law, which prepares students to practice in that realm with courses such as law and the media, sports law, trademark law, gaming law, Olympics and the law, representing the professional athlete, and theater and venue contracts. To learn more about this concentration, visit the University of Miami's Law school's website.
Arizona State University, Tempe, AZ
Arizona State University offers two separate Sports Law and Business programs: a one-year program for those who are interested in a Master's of Legal Studies degree, but do not plan on practicing law; and a JD program that will allow graduates to practice Sports Law. Both courses focus on multidisciplinary problem solving, strategic managment and analyticalskills, and require an externship in the field for successful completion. Learn more at Arizona State University's website.
Loyola University, Los Angeles, CA
Loyola University's Law School offers a concentration program in Sports Law that goes hand-in-hand with their popular and lauded Entertainment lLw program. The curriculum covers antitrust, contract, labor, trademark, tort and other legal issues in the sports industry as well as an externship within the field and access to Loyola's comprehensive Sports Law institute. Learn more at Loyola University's website.
Related Resource: Sports Accountant
Although these are the few schools that offer the Sports Law concentration, it is possible to practice in the field of Sports Law without a specific degree in that realm. If you don't earn a degree in Sports Law, strive for work experience that highlights this interest for the best chance of breaking into the field.
Related Resource: