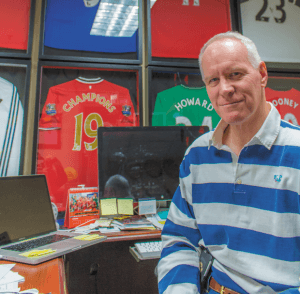 A director of sports management spends their time working behind the scenes to coordinate activities in the off-season and also during the playing season. If you have a passion for sports and are a very business-minded individual, working in a management or executive role within the sports industry could be an exciting career path that offers you the ability to do what you love while you earn a sizable salary. Read on to learn more about the career profile of a director of sports management and how you can enter the field by attaining a degree.
Where Do Sports Managers Work and What Do They Do?
A director of sports managers, which is sometimes called a general manager, can play a number of roles in a sports organization. Hired by the team to oversee the operations of the organization, a director works at the team facility and handles the business components that go into team sports. They will arrange the training of the team players, hire the trainers, sign free agents, coordinate trades, work with media to keep a good image, smooth out conflicts, and work as the intermediary between the players and owners of the team. A director can work in amateur leagues, professional leagues, colleges leagues and even with sports firms. It is not uncommon for managers in this field to work as much as seven days per week when the seasons are active.
How to Become a Sports Management Executive
Many people do not go to school with the intentions of entering the sports industry. What you might discover is that sports managers can from all different types of backgrounds, so if you want to transition from another career it is possible. Naturally, to be a director of a team you should have a passion for the sport and experience coaching or playing in the past, according to the Princeton Review. Aside from that, you will need formal training to learn the business aspects of running a team organization.
You can choose from a wide range of degrees when you are committed to becoming a sports management director. If you do not have a degree and you need to begin getting lower level experience, earning a degree in physical education with a minor in business could be great during your undergraduate years. This will get you into high schools or some amateur organizations where you can develop yourself as a professional. Once you get the hands-on experience, earning an MBA or Master's in Sports Management will help you generate attention to become a candidate who knows the principles of sports management as well as other core areas of business.
Related Resource: Athletic Trainer
When you enter any industry, knowing job outlooks and projections for the future is vital. If being a sports manager or director is your dream, you should know that you are not alone. Just like you want to enter the industry, there is a long list of people with a passion for sports who would like to fill the same jobs. There are more than 300 colleges that offer sports management degrees and that award thousands of degrees each year, according to The New York Times. Unfortunately, this creates great competition to land a upper-level title. While it is challenging and competitive, it is still possible. You will need to make your name known, study for an advanced degree, and show that you have the business acumen needed to be a successful director of sports management.
Related Resources: