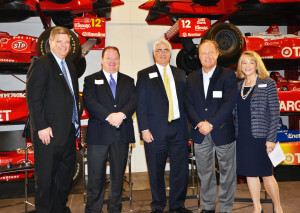 If you build it, they may come, but you can be sure that a large part of the draw and attention is the due to the efforts of the Community Relations Coordinator in Sports Management. A Jack or Jill of all trades, this is a position that benefits from a full array of capabilities in both the public and the sports arenas. Whether coming from a career in sports or just the avid interest of a fan, there is tremendous opportunity for this creative marketer.
What is Marketing to Do With It?
It would be a mistake to make the association from the popular Jerry Maguire film with Tom Cruise playing a sports manager and just stop there. As a matter of fact, there are so many more opportunities for the Community Relations Coordinator throughout a diverse field of athletes and athletic organizations. From college games to professional organizations to amateur Olympics, there are countless venues, programs, firms, social services and private and military programs from which to consider being a part of, according to Shape America. Each and every one of them must have a public face in order to capture the attention of the fans and players, advertisers, corporations and backers. A modest estimate of the monetary impact of sports as an industry is in the neighborhood of about $213 billion each year making it the sixth largest industry in the United States. That's nothing to sneeze at.
Variety is the Spice of Sports
A life in the world of sports spans a wide range of organizational settings from which individuals can have their pick. Whether public or private, profit or non-profit, professional or amateur, participation or spectator, sports continue to grow and evolve with new and alternative action. Traditional events are expanding with more women participating in such games as snowboarding, snow kayaking, ice climbing, skateboarding and boogie boarding just to list some of them.
Reaching Farther and Faster Than Ever Before
Every area of industry in the world today is being transformed by the advent of technology's sweeping advances. The sports industry is no different in this respect. The role of the Community Relations Coordinator in Sports Management encompasses the realm of communications and media in every possible way to gain exposure. There are sports websites and publications enhancing the mass media presentation of sports events in desperate need of the capable mastery of individuals who can tackle them, so to speak.
Related Resource: Director of Sports Partnerships
Exploring the Responsibilities of the Community Relations Coordinator
Managing a team's outreach draws upon charity and fund-raising efforts occurring within the community where there is potential for positive impact at the local level, including organizing player appearances. The Community Relations Coordinator is responsible for managing donation requests, participating in auctions, writing and editing news releases, engaging local journalists to provide coverage and overseeing other grassroots programs. Therefore, there is the need to obtain a master's degree in sports management to open the doors to the many challenging yet very rewarding possibilities.
The opportunities are as diverse as the subject of sports itself. Whether entering through the front door or the front office, bringing a love of sports or the experience of participation at any level is a great start to entering the world of Community Relations Coordinator in Sports Management.
Related Resources: