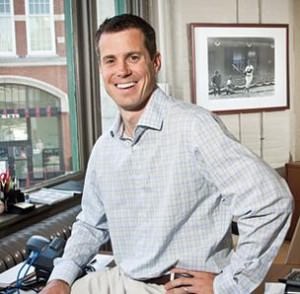 If you have always dreamed of working in the thriving sports industry and you have the business acumen to hold an executive title, consider going to school to become a director of sports management. So many focus on the glamorous roles in the sports industry, but the truth of the matter is that there is money to be made even if you are not a professional athlete, a coach or an athletic trainer. To land an executive or management role in the industry without superior athletic skills, education is a must. Read on, and learn just what steps you must take to hold the title director of sports management.
Find Out What Sports Directors Do
If you are going to spend several years earning a formal degree and then another several years getting professional experience, you want to be sure that you desire to be an administrator. The roles of a director may not be the same in every setting, but all directors are overseers within an organization or agency, according to Sportz Edge. Athletic directors oversee programs at high schools and colleges, recreation directors oversee programs at local recreation centers, and team directors oversee the operations of an entire sports team. You can expect to be responsible for negotiations, budgets, policies, procedures, fundraising, and recruiting staff and athletes.
What Type of Degree Should You Earn to Become a Director?
The actual educational requirements to become an sports executive will vary from employer to employer. There is not a specific certification that you must earn to work in the field, but there are degree programs that have been developed just for the future sports industry executive. The path that you decide to take when attending school will depend upon your current education level. If you do not have a degree, you will need to start by taking an undergraduate program in business administration, management, outdoor recreation or a related area. Once you hold this type of degree, you will be ready to cover advanced subjects.
With so much competition in the industry, it is in your best interest to earn your Master's or MBA in Sports Management. By taking an graduate program, you will learn the ins and outs of business administration and how it related to the fun-filled and competitive world of sports.
What Type of Experience Will You Need?
There are several paths that you can take that lead to director. For those who are not natural athletes and coaches, you may want to work as a business leader in another industry. By showing that you have the skills to manage, market, communicate and implement, you can show how you are a good fit. There is always an option to climb the ladder by going up the ranks as an administration professional, but this direction will require at least five to 10 years so that you can earn a reputation.
Related Resource: Sports Broadcaster
The best sports directors are those who have a passion for sports and also have great interpersonal skills. If you are a leader at heart, be a leader of something that you love. By earning the right degree and then applying for business or administration roles, you can show that you are competent and a great fit for the limited number of roles that exist, according to The New York Times. Making a name for yourself is the only way that you will become a director of sports management.
Related Articles: