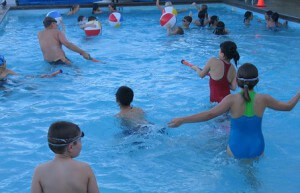 Are you wondering if you can become a municipal recreation director with a sports management degree? If you answered yes, it is time to learn about the types of sports management degrees that you can earn to pursue specific positions in the sports industry. With the right degree will come more career opportunities and the opportunity to do what you love and to make money at the same time. It is important for anyone who is planning to invest their time and their money into a degree to be sure that the degree that they are pursuing will teach them the skills and provide them with the knowledge that they need to succeed upon graduation. Read on, and learn about you need to know so that you choose the best degree to become a recreation director.
---
Featured Sports Management Degree Programs Rankings
---
What Does a Municipal Recreation Director Do?
The director of recreation at a municipal level works in the public sector and oversees the management and operation of the recreational facilities and the parks within the municipality. They will also be responsible for the development and coordination of programs and will manage staff and direct all employees to ensure that all short-term and long-term goals for current and upcoming activities are achieved. The essential job duties include: hiring staff, implementing policies, formulating goals, evaluating efficiency, meeting with members of the community, applying for grants for funding, supervising construction, coordinating training and more.
What Is the Path You Need to Take to Become a Recreation Director?
There is not just one type of degree you must earn to become a director of recreation. There is also not just one way that you can get the professional experience that you need to be qualified for the job. The best candidates to work as a public sports or recreation director are those who are talented business administrators, but who also have a passion for sports and other recreational events.
To become a talented business administrator, you will need to choose the best degree program. Sports management degrees have been developed to include topics like business administration, but a hybrid version that covers how this pertains to a recreation setting. This is why earning your Bachelor's in Sports Management or moving on to earn an advanced degree can be very beneficial.
Related Resource: What Does A Sports Nutritionist Do?
Common Qualifications for Director Titles
Recreation directors go through the normal hiring process in the municipality. Most cities will require that you have a minimum of a bachelor's degree to apply. In addition to a formal degree, you will also need to have significant experience in relevant positions. Working as a sports coach, a coordinator or at a management level in the industry will help show that you are prepared to handle the duties that a director must do on a daily basis.
Related Resource: Sports Nutritionist
Recreation directors earn an average of $76,587 according to the National League of Cities. If you would like to work towards this career, you will need to decide which career path you want to take. You can get experience before you even study for your sports management degree by coaching or assisting in a facility. Once you do this and you determine you like the setting, enroll in a program and become a municipal recreation director with a sports management degree.