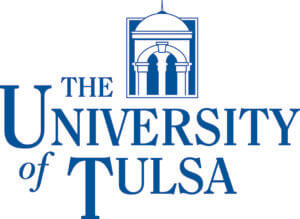 Five Tulsa Degrees for Sports Management Goals
University of Tulsa appears in our ranking of the 50 Best Bachelor's in Sports Science Degree Programs (Campus).
At Helmerich Hall, the Collins College of Business led by Dr. Larry Wofford awards the 124-credit Management B.S.B.A. with a Sport Management Specialization for University of Tulsa undergrads to practice in Studio Blue, enter Mazzio's Innovation Challenge, join Beta Gamma Sigma, and tour Brussels. Chaired by Dr. Eric Wickel, the Exercise & Sports Science B.S.E.S.S. follows a 125-credit, four-year curriculum with Biomechanics Research Lab projects plus an optional Coaching Minor and ACSM certification. The Organizational Studies B.A. has a flexible 120-credit plan outlined by Dr. Kalpana Misra that includes 16-week internships, such as the Oklahoma City Thunder or Will Rogers Downs, with courses like Sports Revenue Generation.
Each Fall, Full-Time MBA cohorts under Dr. Ralph Jackson begin a 38-credit, 16-month leadership track with 96 percent job placement after the Multidisciplinary Business Applications capstone. Fulfilling BOC certification, the 55-credit Master of Athletic Training directed by Dr. Rachel Hildebrand offers experience with Tulsa's 18 Division I teams and off-campus facilities like Work-Fit and Union High School.
About the University of Tulsa
The University of Tulsa originated in 1882 when the Presbyterian Board of Home Missions opened the Minerva Home to educate Creek Nation girls in Muskogee. In 1894, President William A. Caldwell made it a two-year college named for Rev. Henry Kendall. In 1908, it was relocated to its current 230-acre campus on Route 66 in Oklahoma's second-largest city. Twelve years later, the University of Tulsa name was adopted. In 1935, President Clarence Pontius organized a School of Business Administration. In 1943, it acquired the Tulsa Law School for an eventual Dual MBA/JD Program.
In 1969, Tulsa's baseball program made its first appearance in the College World Series. From 2005 to 2014, the University of Tulsa won Conference USA's most championship titles at 40. Then, TU joined the American Athletic Conference with rivals like Houston and Temple. Endowed for $1.1 billion, the University of Tulsa now teaches 4,433 Golden Hurricanes, including 62 Goldwater Scholars, from 70 nations with 100+ clubs like the Fellowship of Christian Athletes.
Forbes ranked Tulsa 171st overall with the 89th most impactful research. On Niche, TU boasts America's 56th best faculty, 67th best athletics, and 18th top kinesiology courses.
University of Tulsa Accreditation Details
On November 15, 2018, the Higher Learning Commission of the North Central Association (HLC-NCA) Institutional Actions Council electronically mailed a reaffirmation report to the University of Tulsa that extended Level VI accreditation to 2028-29 under its 20th president, Dr. Gerard Clancy, who received the Metropolitan League of Women Voters Pathfinder Award. Headquartered 687 miles northeast via Interstate 44 in Chicago, this 19-state Great Plains Region accreditor is trusted by the U.S. Department of Education to certify TU's 67 baccalaureate, 51 master's, 19 doctoral, and 15 certificate offerings. Particularly, the Collins College was reaffirmed by the Association to Advance Collegiate Schools of Business (AACSB) International in December 2014. The Kinesiology & Rehabilitative Sciences Department has also been approved by the Commission on Accreditation of Athletic Training Education (CAATE) since October 17, 1997.
University of Tulsa Application Requirements
Admission to the University of Tulsa is labeled "very selective" by Peterson's because only 3,065 of the 7,869 Fall 2017 applicants were victorious for 39 percent acceptance. First-year Golden Hurricanes blowing into the Management B.S.B.A. in Sport Management must finish a high school or GED diploma. On average, freshmen present a 3.8 GPA, 1280 SAT, and 29 ACT mark. There's a test-optional policy for adults age 25 or older. Incoming transfers typically need 30+ credits, including English Composition and Calculus, graded "C" or higher. Foreign undergrads should exceed an 80 TOEFL iBT or 6.0 IELTS score of English fluency. The Collins College seeks Full-Time MBA entrants from any accredited bachelor's major. Current statistics show a 3.35 GPA and 614 GMAT score average. The Part-Time MBA option for working professionals requires at least two years of experience. Master of Athletic Training cohorts must fulfill 35 prerequisite bachelor's credits, such as Kinesiology, Chemistry, and Anatomy. Besides 3.0 GPAs, post-grads need at least 50 certified hours of observation. Majors also must prove MMR vaccination, clean TB tests, CPR certification, and satisfaction background checks.
The University of Tulsa set freshmen deadlines of November 15th for Early Action and January 15th for Regular Decision. Transfers receive the best consideration before March 15th for Fall and October 1st for Spring. The Graduate School has a standard February 1st deadline. MAT Athletic Training cohorts applying by October 1st receive priority. Accordingly, submit the TU Application or Common App online with a $50 non-refundable fee. Request official transcripts for mailing to 800 South Tucker Drive in Tulsa, OK 74104. Validated test reports require SAT/GRE code 6883 or ACT code 3444. Other typical steps include the personal interview, counselor recommendation, two references, proof of lawful presence, detailed résumé, financial resources confirmation, and purpose statement. Please pose further questions to (918) 631-2307 or admission@utulsa.edu.
Tuition and Financial Aid
For 2019-20, the U.S. News & World Report's 106th best university will charge full-time tuition of $20,849 per term. Management B.S.B.A. in Sport Management majors can expect $41,698 annually. Undergrads pay the $485 services fee, $140 association fee, $350 community fee, and $50 residence fee each year. Living at the T-Town campus' housing like Hardesty Hall adds $6,586 for yearly rent. Meal plans for Pat Case Dining Center are $4,864 extra. TU budgets $1,200 for books and $2,240 for travel. Annual bachelor's study equals about $59,725 on-site and $48,609 at home. The Collins Full-Time MBA is billing $1,272 per credit or $61,056 in total. Master of Athletic Training cohorts spend $800 per credit or $44,000 overall.
According to the NCES College Navigator, the Financial Aid Office in Collins Hall disburses $75.57 million combined yearly for 89 percent of TU Golden Hurricanes to puddle median assistance of $24,802 apiece. Management funds include the Michael & Laura Wiley Scholarship, C.A. Mayo Sr. Scholarship, Minority Private Enterprise Scholarship, Emma Showman Scholarship, Mary & John Oxley Scholarship, Julius & Mildred Sanditen Fellowship, Marcus Geza Takach Memorial Scholarship, Fulton Collins MBA Scholarship, Monte Baggett Scholarship, Chip & Sharon McElroy Scholarship, and Hutton Memorial Scholarship. The Presidential Scholarship gifts up to $30,000 for undergrads maintaining a 3.25 GPA minimum. Phi Theta Kappa members with 48+ credits qualify for a $22,000 Transfer Honors Scholarship. Since 1998, the Tulsa Community Foundation has organized 25+ funds like the Richie's Spirit Scholarship, Terry Hessong Memorial Scholarship, and Women Empowered Scholarship. Filing FAFSA applications coded 003185 determines Federal Pell Grant, SEOG Grant, Work-Study, and Stafford Loan eligibility. Oklahomans also win the Tuition Aid Grant, Tuition Equalization Grant, Foster Care Tuition Waiver, and National Guard Waiver.
Learn more about the University of Tulsa at the Kinesiology & Rehabilitative Sciences Department website.
Related Articles: