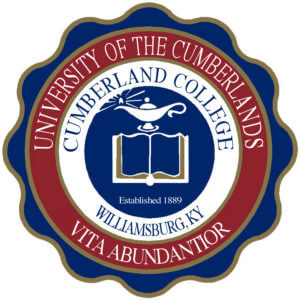 Sports Management Degrees Offered at the University of the Cumberlands
The University of the Cumberlands appears in our ranking of the 20 Best Online Masters in Sports Coaching.
The University of the Cumberlands (UC) is a faith-based private college located in Williamsburg, Kentucky, with an additional campus just south of Cincinnati, Ohio, in Florence, Kentucky. The school expanded since its foundation in 1888 to include degrees in every phase of life. The recent addition of sports-related courses led to the creation of degrees in the field at the associate, bachelor, and master levels. The programs in sports management at UC are considered some of the finest available in the country.
UC offers two sports management associates degrees entirely online—Associate's of Applied Science-Coaching Concentration and Associate's in Coaching. Both degrees require the completion of 18 semester credit hours of the core curriculum that include:
Functional Human Anatomy & Physiology
Introduction to Health, Exercise and Sport Science
Care and Prevention of Athletic Injuries
Fitness and Sport Management
Coaching and Leadership I
Coaching and Leadership II
Otherwise, the two degrees require different paths with the Associate's in Coaching requiring a total of 60 semester credit hours with 30 of those hours selected from a list of general studies and 12 hours of electives added to the 18 hours of the core curriculum. The Associate's in Applied Science-Coaching Concentration requires the completion of 60 semester credit hours with 21 hours in general studies and another 21 hours of electives together with the 18 hours of the core curriculum.
The associate degrees are a leg up for those going on to pursue a major or minor degree in sports management at UC. Those holding one of these associates qualify for positions such as:
Assistant Coach
Head Coach
Athletics Director
Fitness Coordinator
Fitness Specialist
Personal Trainer
Group Fitness Instructor
Students at UC can use their associate degree in sports management toward a minor degree by adding six hours to their core curriculum. UC encourages students to add a minor degree to their major to facilitate more opportunities when they enter the workforce. Using the associate degree as a springboard gives the student the opportunity to coach as well as teach in their major degree field in either public or private high schools. Since the remaining lower-division courses included in the core curriculum for the associate degree are commonly demanded by all baccalaureate degrees, there is no problem with utilizing the degree as a hedge toward any bachelor's degree offered at UC.
UC offers five baccalaureates in sports management. Four of those degrees are offered online as well as in traditional face-to-face education. Those degrees are:
Bachelor's in Coaching—online or in the classroom
Bachelor's of Applied Science-Coaching Concentration—online or in the classroom
Bachelor's in Sport and Exercise Science—online or in the classroom
Bachelor's in Pre-Physical Therapy—online or in the classroom
Bachelor's in Fitness & Sport Management—only offered in the classroom
These baccalaureate degrees require a minimum of 120 to 128 semester credit hours to complete. Those coaches with one of these degrees from UC discover a new horizon in the field of sports management.
Many graduate students who complete the prestigious Master's of Coaching program at UC enter positions in community, amateur, and professional sports. For those who survive the 30 semester credit hours of rigorous curriculum, there is no limit to their opportunities in their chosen field of sports management. Work opportunities in the field are expanding each year and include such essential occupations as:
Coach
Athletic Director
Fitness Program Director
Physical Therapist
Community sports director
Sports facility director
The Master's in Coaching degree at UC is only offered online. The school recognizes that most of its graduate students in sports management are already working in the field. The degree focuses on increasing knowledge of how to work with athletes of all ages, develop the concept of teamwork, and to develop the abilities of individual athletes.
About University of the Cumberlands
At its founding in 1888, UC served students from a limited area with a quality liberal arts education based principally on the Scriptures. Since that time, the school has taken steps to be one of the premier colleges in the country. The physical school is small, sitting on 150-acres in a rural setting. The on-campus residency is limited to only 1,366 students. To add to that limited population, the school quickly adopted online technology to reach more students than what it could house on the campus. Today, CU has 856 undergraduates attending classes online, 874 students taking classes online with a dual enrollment with high schools, most of which allow students to enter and pursue associate-level courses, and another 9,005 students in their various online graduate degree programs. The advancement of education through online access at UC that elevated the school from the designation as a "small" college to the status of a "mid-level" school, brought considerable recognition from outside organizations.
In 2018, the SR Education Group listed UC as first on its list of Best Online Colleges in Kentucky. By 2019, UC discovered that US News & World Report ranked them as 293rd on their list of National Universities. The publication also ranked UC as:
17th on its list of Top Performers in Social Mobility
Eighth in Best Online Criminal Justice Programs
31st in Best Online Graduate Level Education Programs for Veterans
115th in Best Online Graduate Level Education Programs
175th in Best Online MBA Programs
Niche.com rates UC as 41st out of 1,379 schools on its list of the Safest College Campuses in America, 145th out of 1,692 schools on the list of the Most Conservative Colleges in America, and 180th on its list of 465 of the Best Colleges for Public Policy Education in America.
University of the Cumberlands Accreditation Details
UC remains regionally accredited since 1964 by the Southern Association of Colleges and Schools Commission on Colleges (SACCOC). The accreditation allows UC to award associate, bachelor's, master's, and doctoral degrees. Programmatic accreditations come from:
Kentucky Educational Professional Standards Board (EPSB)
Commission on Collegiate Nursing Education (CCNE)
Council for Accreditation of Counseling and Related Educational Programs(CACREP)
International Accreditation Council for Business Education (ACBE)
National Council for Accreditation of Teacher Education (NCATE)
Accreditation Review Commission on Education for the Physician Assistant (ARC-PA)
University of the Cumberlands Application Requirements
First-year students seeking admission to UC must submit an unopened official high school transcript. They are also required to take either the SAT or ACT and have the scores delivered to UC via the test programs. There is no application fee to submit the online form available at any of the UC websites.
Graduate-level applicants must already hold a bachelor's degree from an accredited university. Applicants must deliver official transcripts from every post-secondary educational institution they attended.
Tuition and Financial Aid
The tuition costs at UC for undergraduates in 2019-2020 is $9,875 for the year. Students living on-campus should add another $9,300 per year for a total of $19,175. Online undergraduate tuition is figured by credit hour at a cost of $199 for each credit hour attempted. Each term, another $50 is charged the online student in technology fees. There are six eight-week terms available per year for the online student. A typical three-credit course delivered online runs $597. Tuition for graduate students pursuing a Master's in Coaching is $315 per credit hour. Adding the $50 technology fee for each of the five terms needed to complete the program brings the total tuition cost at $9,700.
The UC Financial Assistance Department specializes in finding funds to assist students in their educational endeavors. At last glance, 99% of the students at UC get some form of financial aid, be it in the form of grants, scholarships, employer assistance, or Federal Student Loans.
UC has one of the premier sports management degree programs in the country. Any school that offers degrees in this field in associate, bachelor, and master's levels is committed to the wellbeing, training, and development of children, high school students, college athletes, and professional athletes. The standards developed in students who get their sports management degrees at the University of the Cumberlands are respected across the country in every playground, court, or field in which athletic competitions take place.
Related Articles:
10 Most Affordable Bachelor's Exercise Science Degree Online Programs
What is a Sports Massage Therapist?