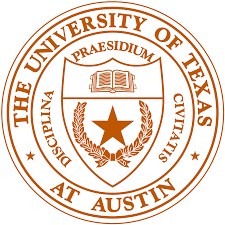 The sport management program at the University of Texas is considered a special program within the College of Education's Kinesiology and Health Education program. Both undergraduate and graduate programs are available. The programs expose students to scholarly research and esteemed experience in and out of the classroom. Students learn about human movement, health behavior and both the business and cultural sides of the sports field. They learn how to manage athletes, events, and sports organizations.
The undergraduate program is a Bachelor of Science in Kinesiology and Health in Sport Management. The program requires the completion of 120 semester hours and includes courses in sport industry in America, sport law, sport and event marketing, media and public relations in sport, and strategic management of sport organizations. Students must also complete a six-hour internship experience in sport management, either a formal internship in sport management or fieldwork in sport management completed along with an elective course.
The graduate programs include a Master of Education in Sport Management or Master of Science in Sport Management. Both programs require the completion of 36 semester hours and the core courses include sport policy, sport marketing, managing people and organizations, legal issues in sport, ethics in sport, and strategic management for sport. Students then complete either electives and an internship or electives, research methods, and a thesis. In addition to the campus-based programs, an online Master of Education in Sport Management is available.
Graduates of the sports management programs are prepared to used their knowledge in sport management to make a difference in the field. They are prepared for careers in the management, administration, and marketing areas of sports programs. Many graduates pursue positions with sports teams, the entertainment field, educational settings, and other related areas. Many individuals who complete a sports management degree from the University of Texas land jobs with sports teams around city such as the Texas Stars hockey team, Austin Spurs basketball team, Austin Aztex soccer team, and Round Rock Express baseball team.
Related Resource: Top 24 Best Sports Management Degree Programs
About The University of Texas at Austin
The University of Texas at Austin, often called UT or Texas, is a public research institution of higher learning residing in Austin, Texas. It is the flagship school of the University of Texas System. It is a major campus for academic research and home to 18 colleges and schools, seven museums and 17 libraries. It offers more than 170 undergraduate and 230 graduate degree programs through its 18 schools of education, including high quality sports management programs. UT strives to change the world through innovative research and state-of-the-art instruction and learning methods. Its mission is to gain excellence in undergraduate and graduate education, research, and public service. The core values include learning, discovery, freedom, leadership, individual opportunity, and responsibility.
The University of Texas was founded in 1883 with one building and 221 students. It was inducted into the American Association of Universities in 1929. In 1967, the universities name was changed to the University of Texas at Austin to reflect the expansion of the University of Texas System. Today, with more than 50,000 undergraduate and graduate students, the University of Texas has the eighth largest single-campus enrollment in the country. It also has highly recognized sports programs, specifically the Texas Longhorns NCAA football team and baseball team. The U.S. News and World Report ranked the University of Texas at Austin number 15 in its Most Innovative Schools publication and number 18 in Top Public Schools publication.
University of Texas Accreditation Details
The Southern Association of Colleges and Schools Commission on Colleges regionally accredits the University of Texas to grant bachelor's, master's, doctoral, and professional degrees.
University of Texas Application Requirements
Undergraduate
Complete and submit the ApplyTexas application
Pay the non-refundable $75 application fee ($90 for international applicants)
Submit official high school transcript
Submit official transcripts from any previously attended institutions of higher learning
Submit official standardized test scores, such as the SAT or ACT
Submit at least one essay for freshman students and two essays for transfer students within the ApplyTexas application
Submit three short-answer prompts in the ApplyTexas application
Submit professional resume, if applicable
Submit any additional requirements for specific majors
Optional: submit letters of recommendation
Graduate
Complete and submit the online U.S. Graduate Application or International Graduate Application for admission
Pay the non-refundable application fee as designated by specific program: MBA-$200, MPA-$125, all other U.S. graduate programs-$65, all other international graduate programs-$90
Submit official transcripts from all previously attended colleges and universities
Submit official test scores from graduate level standardized tests, such as the GMAT or GRE
Submit letters of recommendation
Complete additional departmental requirements set by specific majors
Tuition and Financial Aid
The University of Texas offers traditional tuition and fixed tuition for students. Fixed tuition is available for new undergraduate students. The rates are consistent for four consecutive academic years. The fixed tuition rates are higher than the traditional rates based on the estimated average of tuition over a four-year period. Both traditional and fixed tuition rates vary based on the school of education in which a student is enrolled as well as the amount of credit hours per semester.
Undergraduate
The traditional tuition for Texas residents taking 12 or more credit hours per semester range from $4,957 to $5,696 per semester. For out of state residents, tuition ranges from $17,645 to $20,224.
The fixed tuition for Texas residents taking 12 or more credit hours per semester ranges from $5,354 to $6,152. For out of state residents fixed tuition rates range from $18,574 to $21,288.
Graduate
The tuition rate for Texas residents taking 9 credit hours per semester ranges from $4,290 to $5,214. For out of state residents the tuition ranges from $8,320 to $9,294.
Financial Aid
The University of Texas offers various ways to help students pay for their college education. Available programs include scholarships and fellowships, grants, student loans, and work-study.
Scholarships
Texas High School Scholarships
Texas Was Good to Us Scholarship
UT Scouting Award Scholarship
Unrestricted Endowed Presidential Scholarships
Terry Foundation Scholarships
Gates Millennium Scholars
Grants
Federal Pell Grant
Federal Supplemental Educational Opportunity Grant (FSEOG)
TEXAS Grant
Loans
Federal Direct Subsidized Loan
Federal Direct Unsubsidized Loan
Federal Direct PLUS Loan
Federal Direct Graduate PLUS Loan
Federal Perkins Loan
Private Loans
Federal Work-Study
The Federal Work-Study program provides part-time job opportunities to help students pay for higher education costs. It is available for students who are enrolled at least half time and both on and off-campus are available. Students are paid at least the federal minimum wage on a biweekly basis. The actual pay varies by employer, position, and student qualifications.
Related Articles: