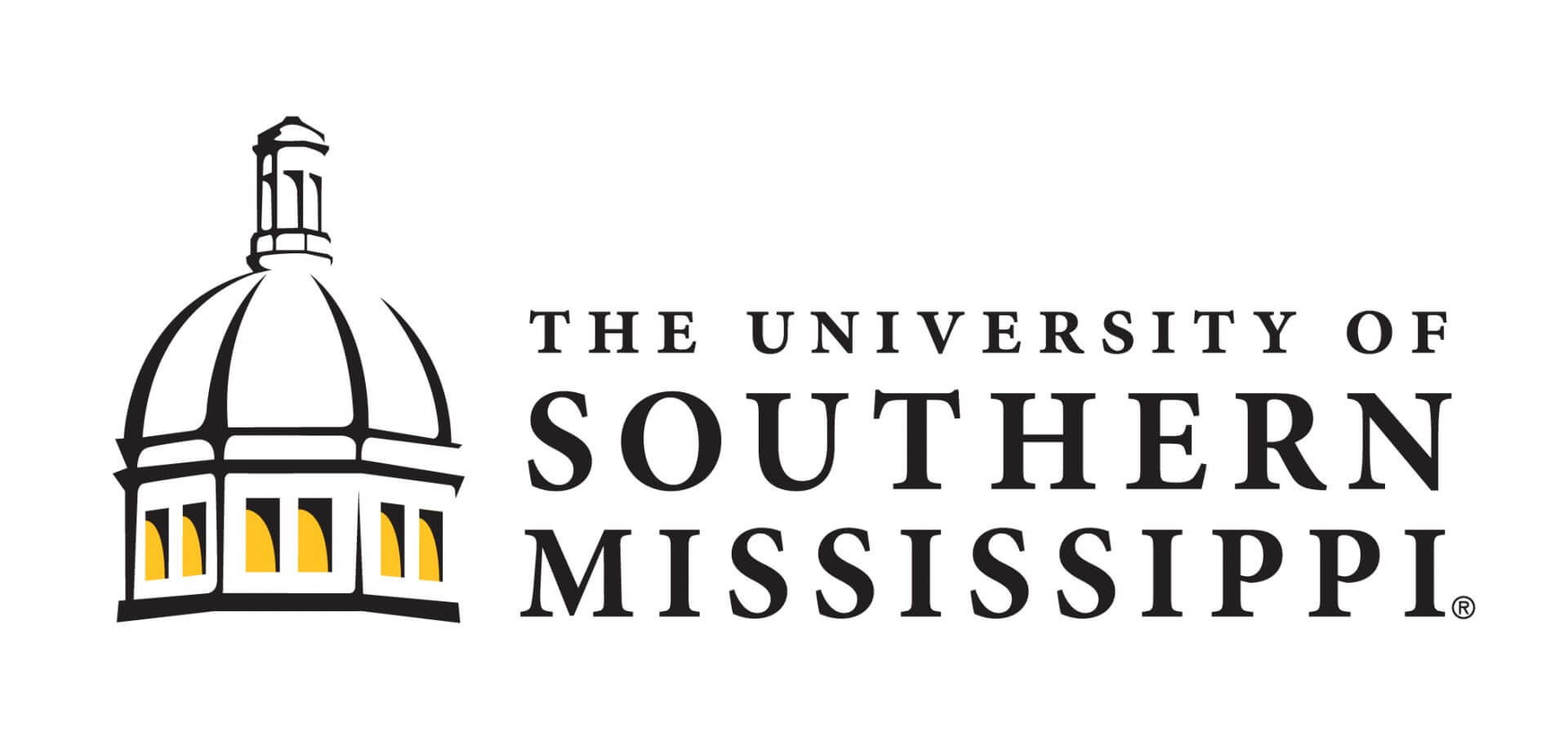 The University of Southern Mississippi Sports Management Degree Programs
The University of Southern Mississippi appears in our ranking of the 25 Most Affordable Top-Ranked Schools for Online Master's in Sports Management Degree Programs.
Founded in 1947, the College of Business recently launched the BSBA Sport Management major for the University of Southern Mississippi undergrads specializing for upper-level decision authority in the $400 billion global industry. Chaired by Dr. Stacey Hall in Scianna Hall, the 120-credit Hattiesburg program integrates courses like Sports Sales Methods, Athletic Fundraising, and Managerial Statistics at a 17:1 student-faculty ratio. Note there's also the BS Sport Coaching Education degree for K-12 licensure. The COSMA member continues study into the 18-month M.S. in Sport Management. Overseen by Dr. Dennis Phillips, this 33-credit curriculum advances leadership in Hattiesburg or online courses like Socio-Ethical Issues in Sport. Besides the optional Dual MBA track, Southern Miss boasts America's first Sport Event Security Management Emphasis to protect venues from risk.
Scoring University of Southern Mississippi's BSBA or M.S. means passing the SM 392/700 practicum course. Nearby internship settings include the Gulf Coast Flash, Memphis Hustle, Mississippi Braves, Biloxi Shuckers, New Orleans Saints, Biloxi City FC, Mississippi RiverKings, Hattiesburg Sports Clinic, and Timberton Golf Club. On campus, majors gain experience with 14 varsity teams competing in the NCAA Division I Conference USA. Golden Eagles benefit from working in M.M. Roberts Stadium, Pete Taylor Park Field, Jim & Thomas Duff Athletic Center, and Pat Ferlise Center. Since 2013, the Sports Management Club has made field trips regularly to Mercedes Superdome, Smoothie King Center, Zephyr Stadium, and more. Other opportunities include taking the British Studies Program, researching in the NCS4, attending the Leadership Summit, planning Nike Tennis Camp, and competing in Quidditch Club.
About the University of Southern Mississippi
The University of Southern Mississippi was opened in 1912 as Mississippi Normal College on H.A. Camp's donated land with an inaugural class of 227 and its first football team. Ten years later, the State Teachers College was authorized for bachelor's education. During William David McCain's 20-year tenure, it became desegregated, erected West Stadium, and created Van Hook Golf Course. Budgeting $298 million yearly, the University of Southern Mississippi now stands as a public, coed land-grant RU/H institution and Louisiana Tech rival. USM attracts 14,554 Golden Eagles, including Sport Management majors, from 74 nations with 73 percent retention. Linked to 62,988 LinkedIn alumni, Southern Miss has trained Tori Bowie, Brett Favre, Brian Dozier, Ray Guy, and more on its 180-building "Hub City" campus.
The U.S. News & World Report ranked Southern Mississippi in America's top 300 institutions with the 248th highest high school counselor votes. On Niche, USM has the 102nd best athletics, 108th top kinesiology program, 266th best student life, and 329th most helpful professors. Money placed the University of Southern Mississippi 521st with an average starting salary of $40,200. College Factual crowned USM the country's 300th top business value and 269th most popular B-school. Forbes declared Southern Mississippi the 242nd best public college. Affiliated with 21 Goldwater Scholars, USM landed 62nd on the Social Mobility Index. Washington Monthly lauded the University of Southern Mississippi for the 85th highest Ph.D. completion. WalletHub named USM 288th nationally for student selectivity.
University of Southern Mississippi Accreditation Details
In January 2016, the Southern Association of Colleges and Schools Commission on Colleges (SACSCOC) conducted an institutional review to reaffirm Level VI accreditation at the University of Southern Mississippi for 10 more years under its 10th president, Dr. Rodney Bennett. Based 12.5 hours north in Chicago, this mega 19-state Midwest authority is recognized by the U.S. Department of Education for checking the quality of USM's 81 baccalaureate and 99 graduate programs from Hattiesburg to Long Beach. Both the BSBA and M.S. in Sport Management degrees are accredited by the elite Association to Advance Collegiate Schools of Business (AACSB) in 2018 too.
University of Southern Mississippi Application Requirements
Classified as "moderately difficult" on Peterson's, the University of Southern Mississippi selectively admitted 56 percent of its 6,607 Fall 2016 applicants. First-year Golden Eagles joining the BSBA Sport Management team need high school prerequisites like Algebra II and World History. Full admission applies to diploma holders with minimum 2.5 GPAs or class ranks in the top 50 percent. Freshmen must score at least 16 on the ACT or 770 on the SAT to qualify. Student-athletes are strictly held to Division I guidelines. Transfers in good standing at other accredited colleges need 30+ credits or an associate degree with 2.0 GPAs. The M.S. in Sport Management only approves four-year bachelor's completion for a minimum 2.75 average. The College of Business also seeks a mean GMAT score of 504 or the GRE equivalent.
The University of Southern Mississippi set final undergrad deadlines of January 8th for Spring, May 25th for Summer, and August 22nd for Fall starts. Graduate admission is rolling with priority dates of December 1st, May 1st, and July 1st respectively. Interested SPM majors should submit the undergraduate or graduate USM application online. If necessary, mail extra materials to Kennard-Washington Hall 5166 at 118 College Drive in Hattiesburg, MS 39406. Please inquire more via admissions@usm.edu or (601) 266-5000. Sports management recruits need the following:
$40 application fees or qualifying waivers
Academic transcript request forms
Official exams, i.e. SAT, ACT, or GMAT
Contact information for three references
Résumés of paid/unpaid athletic work
Typed statements of managerial purpose
University of Southern Mississippi Tuition and Financial Aid
For 2018-19, the University of Southern Mississippi will charge in-state BSBA Sport Management majors $338 per credit or $4,054 each term. Non-residents will pay $$443 per credit or $5,312 each semester. Undergrads add the $20 student activities and $35 capital improvement fee. Living at the Hattiesburg campus' dorms like McCarty Hall costs $9,631 yearly. Annual bachelor's attendance equals $22,883 in-state and $24,883 out-of-state. The M.S. in Sport Management bills Mississippians $473 and non-residents $591 per credit for totals of $15,609 to $19,503.
According to the NCES College Navigator, 80 percent of full-time USM Golden Eagles share $75.19 million yearly for financial aid offers worth $7,969 on average. University funds include the Academic Excellence Scholarship, Luckyday Citizenship Scholarship, Honors Achievement Award, Dr. Dennis Phillips Scholarship, Coca-Cola Recreational Sports Scholarship, Farris Farris Endowment, Reed Green Scholarship, Jeff Cropco Memorial Scholarship, and D.C. Leech Scholarship. FAFSA forms with code 002441 calculate Federal Pell and FSEOG Grant amounts. There's a lifetime aggregate limit of $57,500 for Direct Subsidized, Direct Unsubsidized, and Plus loans. Hospitality State residents are welcome to the Mississippi Tuition Assistance Grant, Eminent Scholars Grant, Sumners Grant, or Nissan Scholarship. Part-time FWS jobs offer $800 to $3,600 for undergrads. University of Southern Mississippi M.S. in Sport Management majors might earn graduate assistantships for 100 percent tuition.
Learn more about the University of Southern Mississippi at the Sport Management Degree website.
Related Articles: