This program appears in our ranking of Top 30 Bachelor's in Sport Management Degree Programs.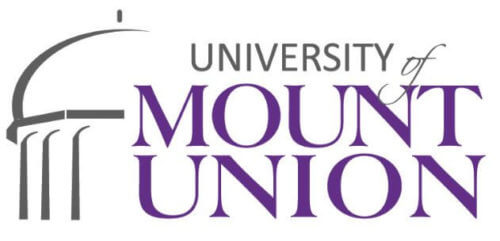 Founded in 1987, the Department of Human Performance & Sport Business has an 88 percent graduation rate for its Bachelor of Arts in Sport Business that turns University of Mount Union undergrads into market-savvy leaders of athletic organizations. Directed by Dr. James Thoma in the McPherson Complex, the 128-credit program promotes managerial understanding of how sporting entities function ethically. Daytime Alliance courses like Business Intelligence, Public Relations, Sports Sales, and Recreation Management maintain a 13:1 student-professor ratio for interaction. After 10-12 major credits with minimum 3.5 GPAs, the Honors Track can be taken for extra thesis work. An accelerated 3+3 B.A./Juris Doctor option is available with Capital University for sports law careers. Graduates have also gotten into Baldwin-Wallace, Marshall, Ohio State, Akron, and others after completing this COSMA-accredited training.
Located 20 miles outside Forbes' 145th best city for job growth, the University of Mount Union has strong local connections to fulfill the two required 60-hour practica. Placements include the Cleveland Indians, Cincinnati Bengals, Columbus Blue Jackets, Ohio Machine, Akron Racers, Chillicothe Paints, Toledo Mud Hens, and Youngstown Phantoms. Sports Business B.A. majors collaborate with 21 NCAA Division III teams, including the 13-time football champs, in the Ohio Athletic Conference. Students access cutting-edge facilities, such as 23rd Street Field, Wable-Harter Hall, Peterson Field House, and Tannenhauf Golf Club. Campus life is active with 80+ organizations like the Angler's Association, Athletic Training Club, Fellowship of Christian Athletes, PRSSA, Raider Racing, and Sport Business Association. Other opportunities are attending the Sports Sales Workshop, coordinating the Run-a-Muc 5K, touring the Pro Football Hall of Fame, studying abroad in Japan, innovating in Incubox, and playing Ultimate Frisbee.
About the University of Mount Union
The University of Mount Union was opened on October 20, 1846, at the Old Carding Mill by educator Orville Nelson Hartshorn with an inaugural coed class of six. Three years later, it became affiliated with the United Methodist Church as Mount Union Seminary. By 1858, the Seminary was chartered by the Ohio Legislature as Mount Union College as teacher training began. In 1911, Mount Union merged with Scio University and broadened to four-year liberal arts education. The Mount Union Stadium was erected in 1913 as Ohio's oldest football arena. Athletically, Mount Union won 12 NCAA Division III national championships even before university status in 2010. Endowed for $140.1 million, the University of Mount Union now educates 2,209 Purple Raiders, including Sport Business B.A. majors, at the 123-acre Alliance campus near Glamorgan Castle. Mount Union's 18,000 alumni base includes athletes Jim Ballard, Larry Kehres, Harry March, Cecil Shorts, and more.
The U.S. News & World Report ranked Mount Union the seventh best Midwest college and fifth top regional value. On Niche, Mount Union has America's 90th best athletics, 149th top Christian classes, 170th best free application, and 437th best business department. Times Higher Education placed the University of Mount Union 443rd overall. College Factual noted Mount Union as the 31st best Methodist school and 153rd top fitness studies program. Forbes picked Mount Union 173rd among liberal arts colleges nationwide. PayScale recorded a mid-career median wage of $91,900 for University of Mount Union alumni. In 2016, Mount Union finished 18th for the NCAA Division III Learfield Sports Directors Cup. Fifteen faculty have earned Ohio Magazine's Excellence in Education Award. The "College of Distinction" also landed 93rd for baccalaureate teaching in Washington Monthly.
University of Mount Union Accreditation Details
On February 26, 2013, the University of Mount Union successfully passed an in-depth evaluation by the Higher Learning Commission of the North Central Association (HLC-NCA) to reaffirm the 10-year Level V accreditation via the AQIP Pathway. This gigantic 19-state Great Lakes accreditor is authorized by the U.S. Secretary of Education to question the academic quality of Mount Union's 55 baccalaureate, two master's, and one doctoral offerings. In Fall 2018, the University of Mount Union first received Accreditation Council for Business Schools and Programs (ACBSP) approval. The Sport Business B.A. is specifically accredited by the Commission on Sport Management Accreditation (COSMA) through September 2021.
University of Mount Union Application Requirements
Starting at the University of Mount Union is labeled "moderately difficult" by Peterson's because 1,638 of the 2,020 Fall 2017 applicants were victorious for 81 percent acceptance. First-year Purple Raiders seeking the Bachelor of Arts in Sport Business should culminate a qualifying 15-unit college-prep secondary curriculum. The Ohio Department of Education considers GED scores above 165 to be "College Ready" too. On average, freshmen present 3.44 GPA, 1090 SAT, and 23 ACT marks. International Baccalaureate courses graded 4 or higher qualify for four college credits. If over 12 credits are achieved, undergrads are deemed transfers with minimum 2.0 GPAs. University courses must reflect grades of at least "C" from regionally accredited institutions. Associate graduates from Stark State College are guaranteed admission via a partnership. Foreign students from 20+ countries attend Mount Union with a minimum 80 MELAB, 55 PTE, or 79 TOEFL score.
The University of Mount Union has need-blind, rolling admission for prospective Sport Business B.A. majors to apply anytime until July 31st for Fall and November 30th for Spring. Note the College Credit Plus (CCP) Program has earlier deadlines of November 1st and July 1st respectively. Free applications are completed online via Chrome, Firefox, or Safari only. The Office of Admission in Gartner Center simply requires an academic history, list of activities, 300-word personal essay, and test scores. Transfers add course evaluations and the Dean of Students form. Official transcripts are mailed to 1972 Clark Avenue in Alliance, OH 44601. Please contact (330) 823-2590 or admission@mountunion.edu for extra clarification.
Tuition and Financial Aid
For 2018-19, the University of Mount Union is charging full-time Sport Business B.A. students $15,230 per term or $30,460 annually. Summer session courses cost $400 per credit. Paying a $200 technology fee every semester is requisite. Living at the Stark County campus' 10 dorms like Bica-Ross Hall adds $5,000 for yearly housing. Unlimited meal plans for Kresge Dining Commons are priced at $5,200. Mount Union suggests leaving $1,100 for books and $1,635 for personal expenses. Annual bachelor's study equals $42,725 on-site and $33,460 at home.
According to the NCES College Navigator, the Tuition & Aid Office gets 96 percent of full-time Mount Union Purple Raiders average offers of $17,334 each for $35.72 million total. Institutional funds include the Presidential Scholarship, Investment Alliance Scholarship, Hartshorn Award, Dean's Scholarship, Manzilla Multicultural Award, Ohio Transfer Council Scholarship, Ministerial Award, and International Scholarship. Buckeye Girls State event participants qualify for $2,000. Veterans are guaranteed $31,723 from the Post-9/11 GI Bill benefits. Federal Pell and FSEOG Grants help financially needy undergrads completing FAFSA forms coded 003083. Similarly, the Federal Work-Study Program is available for part-time jobs listed on iRaider. Besides Federal Perkins, Stafford, and Plus loans, the Canton Student Loan Foundation lends up to $12,000. State-based programs like the Ohio College Opportunity Grant and Ohio National Guard Scholarship help at the University of Mount Union too.
Learn more about the University of Mount Union at the Sport Management Program website.
Related Resources: